10 Must-Visit Places in Pangasinan That Are Perfect for Kids and the Whole Family
8 April 2022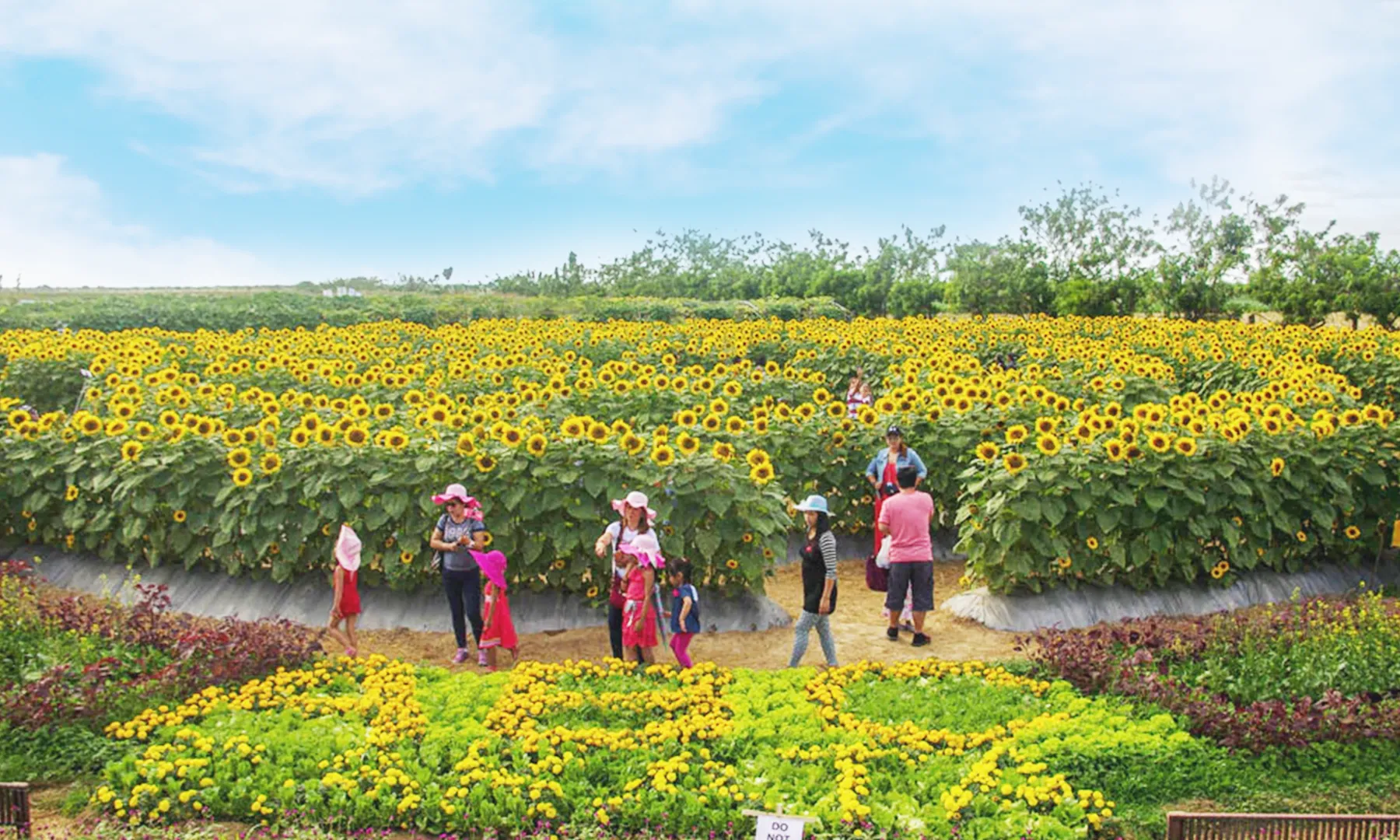 When countless lockdowns were implemented at the height of the COVID-19 pandemic, many of us have been stuck at home. While the lockdowns gave us more time to work on our hobbies and bond with the family, staying indoors can also take a toll on our well-being—including the kids.
If you're a travel bug like us, 2022 is looking brighter. After two years of closed borders, all those canceled trips are now within reach! So, if you're thinking of going on a trip with the whole family this summer and get a breath of fresh air, keep on reading!
With all the beautiful places all over the country, it can really be a challenging task to pin-point one destination to visit—'cause every place is a must-see, especially the province of Pangasinan. It is the third-largest province in the Philippines and is located roughly 160km north of Manila, making it a perfect spot for a quick getaway. It is also home to many natural wonders including caves, waterfalls, mountains, and, of course, its famous white sand beaches.
Here are a slew of Pangasinan tourist spots where kids are allowed that you shouldn't miss! You can choose from beaches, outdoor theme parks, farms, and other family-friendly destinations that offer new experiences that the entire family will surely enjoy!
1. Hundred Islands National Park
The Hundred Island National Park in Alaminos is the most popular Pangasinan tourist spot for locals and international travelers alike. It boasts more than 120 mushroom-like islands which provides activities for you and your family to enjoy like snorkeling, island-hopping, cliff-diving, and kayaking in its crystal clear blue-green hued waters.
2. Dasoland Family Adventure Park
Let your kids immerse with nature! If you want to let them try picking fresh fruits and vegetables, then this is the perfect destination for you! Mangoes are the primary crops, but you can also find other fruits here. Livestock and poultry are also taken care of. Other activities that you can also enjoy are horseback riding, biking, swimming, boating, and sightseeing.
3. Bolinao Falls
Pangasinan has more to offer aside from its beaches. For instance, the Bolinao Falls. It is made up of three waterfalls: Bolinao Falls 1, 2, and 3. Don't let the names fool you, though! They may not sound striking and interesting, but they're actually some of the most-visited Pangasinan tourist spots! These falls have different features to offer but regardless, you can still enjoy swimming and bamboo rafting here.
4. Minor Basilica of Our Lady of Manaoag
The Minor Basilica of Our Lady of Manaoag, a popular pilgrimage site, houses a miraculous image of the Virgin Mary. This makes it a perfect spot for prayer and reflection that many devotees visit every year. Aside from spiritual activities, you can also try a local delicacy here called Manaoag Tupic, a sticky rice cake mixed with coconut milk, and enjoy immersing yourself with the locals as you roam around the area.
5. Cape Bolinao Lighthouse
Considered as the second tallest lighthouse in the country, the Cape Bolinao Lighthouse is among the recognized historical tourist spots in Pangasinan. Built in 1903 by the Americans, this century-old lighthouse guided passing ships for many years. Standing atop a hill, the lighthouse offers a captivating view of the Patar Beach and the West Philippine Sea.
6. Balungao Hilltop Adventure
If you're craving for an adrenaline-pumping experience, then check out Balungao Hilltop Adventure in Mt. Balungao! There are a variety of activities to choose from here such as ziplining and driving an ATV on the mountain's paved roads. There are also pools of both hot and cold spring waters, perfect to end your adrenaline-filled day! This is the best destination for adventure junkies and nature lovers!
7. Natividad Sky Plaza
Located in Brgy. Batchelor East, Natividad, Pangasinan, the Natividad Sky Plaza is a public park and has a view deck where you can gaze on the distant Caraballo Mountains. It is also one of the jump-off points to another famous landmark in Pangasinan called Ayat ni Apo Jesus, a 40-feet replica of the iconic Christ the Redeemer statue in Brazil.
8. Tayug Sunflower Eco Park
The Tayug Sunflower Eco Park is a haven for those who can't get enough of flowers! As the name suggests, the park is home to thousands of flowers, but they're not all sunflowers because you can also find beds of marigold, petunia, as well as other ornamental plants here. It's best to come here during summer since the flowers are in full bloom and make for amazing photos! The farm is one of the most beautiful spots in Pangasinan which you'll surely love and enjoy!
9. Our Farm Republic
If you want to learn more about farming and experience what it's really like to grow and harvest your own produce, then Our Farm Republic should be on your must-visit! The 5.8-hectare organic farm is actually both a tourist attraction and a training center. While they offer courses and seminars for both new and experienced farmers, there are also several activities for you to try here like going on farm tours, harvesting produce to bring home, and even learning the best practices of farm-to-table. Truly an educational experience that kids and adults alike will enjoy!
10. Enchanted Cave
Enchanted Cave is known for its stunning aquamarine spring water, making it truly an enchanting place to visit. The pool is deep but fret not, there are life vests available for non-swimmers. After enjoying the cave, you can then explore coral rocks and gardens outside and also enjoy a dip in the outdoor pool or the mini waterfalls. Those who want to extend their stay can even rent cabanas to relax and enjoy the place more.
There are still a lot of destinations here in Pangasinan that are perfect if you're looking for a quick and relaxing getaway.
Lumina Homes in Pangasinan gives you convenience at its finest
Finding the best location for your dream home is challenging especially when you have kids. With Lumina Homes Pangasinan, you can enjoy convenience at its finest as all projects have great amenities and are strategically located near major establishments, schools, transportation hubs, and tourist spots to maximize the way you live in the province.
Lumina Manaoag is located at Brgy. Sapang, Manaoag, Pangasinan with less than 15 minutes of travel time from the Minor Basilica of Our Lady of Holy Rosary Manaoag. It is also just a 10-minute travel time to the Binalonan Exit of Tarlac-Pangasinan-La Union Expressway (TPLEX).
Get your money's worth with Lumina Pangasinan. Start investing in a new property now where your family can live comfortably or make it a new source of income in the future. Contact us now and let Lumina Homes help you on your real estate investment journey to build your dream home.

Try our Home Loan Calculator
Loan Calculator
Try Lumina Homes' loan calculator and get an estimate computation for your preferred Lumina property and home model.