Sign-up and Earn as an Influencer-Affiliate of Lumina Homes
20 June 2022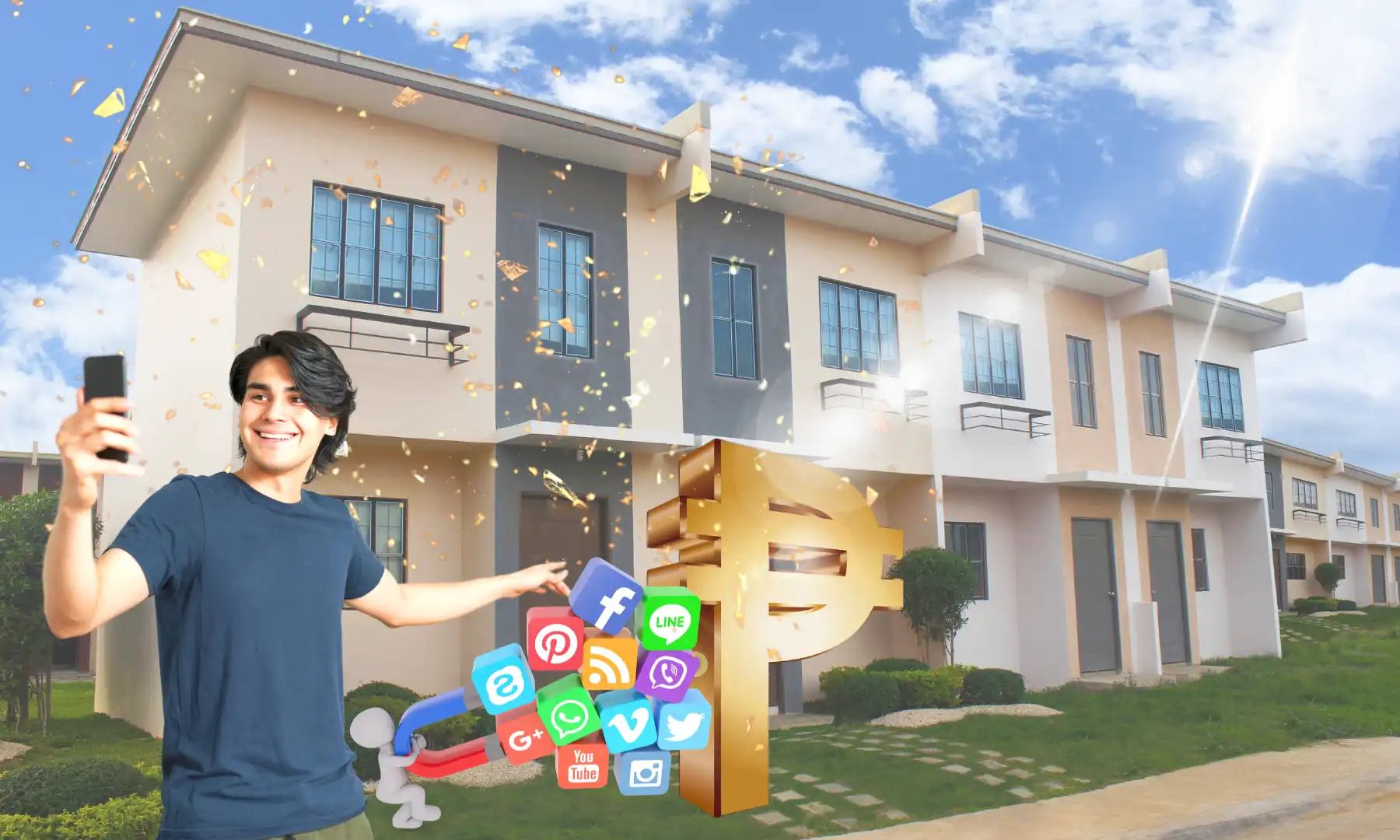 The internet at large has become an integral part of daily life in the modern age, especially for a country like ours with citizens known to the world to browse through social media networking sites more than any other country. In fact, even before social media gained traction, the Philippines also became known as the Texting Capital of the World.
And now, Filipinos remained to be one of the heaviest social media users globally. Social media has also ceased becoming a mere avenue for online communication. If you have garnered enough friends and followers, you can earn lucrative profits by becoming a social media influencer!
Lumina Homes, which will celebrate its 10th birthday this August, is an affordable house and lot developer in the Philippines. As we aspire to build a stronger web presence while helping people to earn commissions on the side, we call on all aspiring social media influencers in the country to partner with our brand as a Lumina influencer affiliate!
To know more about our influencer-affiliate program, we'll provide more information on how you can join and become part of our growing Influencers Network below.
What is the Lumina Influencer-Affiliate Marketing Program?
While real estate properties are inherently physical, modern times made it possible that the sale, display, and purchase of house and lot in the Philippines can be done virtually. As such, influencer affiliates can help promote properties nationwide and earn competitive commissions for every successful sale.
Lumina Homes' Influencer-Affiliate Marketing Program works for people who are passionate about dealing with people and helping them find quality properties through recommendations. You can then monetize your social media accounts through income-per-sale and income-per-click.
The easiest way for you to earn money is through income-per-click. Lumina Homes will assign you a unique affiliate link that, if your followers simply clicked on it, you will earn an income. Easy money, right?
But you will earn more through income-per-sale. If your follower clicked on your affiliate link and bought a property using it, you can earn a decent sum from the successful property purchase.
How to Join the Lumina Influencer-Affiliate Program?
If you are interested in joining their Influencer-Affiliate Program, you must first meet specific qualifications for the program.
You must have at least a total of 5,000 followers on any social media site, and you must not be an accredited salesperson of Lumina Homes to be considered for this program. To join and participate, all you have to do is fill out the Lumina Influencers Network (LINK) accreditation form.
How Do the Income-Per-Sale and Income-Per-Click Work?
The first way to earn from social media influencing is through "Income per Click." Through this structure, a unique affiliate link will be sent to influencers who have been accepted into the Lumina Influencer Affiliate Marketing Program. In this structure, the accepted influencer must always utilize their unique affiliate link when sharing information about Lumina Homes with their audience.
If a follower clicks on the affiliate link displayed on their social media account or website, they will be compensated with referral revenue per click. Every 5th of the month, Lumina Homes will deliver a report of clicks to influencers, with a minimum of Php50 revenue required to obtain payment. Official Lumina influencers can then receive their payout every 15th of the month.
Another structure for Lumina's Link Program is the "Income per Sale." In return for the influencers' admission into the program, they'll get a unique promo code that their followers may use to get discounts on their home reservations with Lumina Homes.
The official influencers' unique promo code may earn them a commission on each Lumina home reservation made via Lumina Homes Online if the buyer uses it. Each 5th day of the month, Lumina Homes will provide influencers a report on the progress of promo code users, and the reimbursement will occur five business days after it.
How are referrals tracked, you may ask. It's done using a unique reference handle assigned to each influencer after they're accepted into the program. If a follower who clicked on an affiliate link reserved a home and eventually purchased it, this is a verifiable successful referral.
Promote and Earn: Join Lumina's Influencer-Affiliate Program!
This influencer-affiliate campaign will undoubtedly help Lumina Homes engage more Filipinos and provide them with a broad range of alternatives from any of the communities distributed across important regions in more than 50 key developments throughout the country.
Through the Lumina Homes' influencers, Filipinos might be inspired by the Lumina story, which has been providing high-quality communities in strategic locations around the nation for decades. Lumina communities also now help Filipino families improve their quality of life by providing a variety of practical features, such as a play area, covered basketball court, lush open spaces, guarded entrance, and shuttle service, in addition to ensuring quality and affordability in each of their developments.
Lumina Homes continue to actively extend its footprint to ensure that homeowners have access, convenience, and closeness to major thoroughfares, transportation hubs, schools, hospitals, and business and recreational areas. To make sure that Lumina Homes' exceptional projects assist raise the lives of many Filipinos, especially in these trying times, we will continue to push forward.
If you're eyeing particular property locations, there are Lumina Bauan available home models in Batangas with community locations in Sto. Tomas, Lipa, Tanauan, and Rosario. You can also promote multiple properties located in Bulacan, such as in San Miguel, Plaridel, Calumpit, Baliwag, and Pandi's Angeli Single Firewall Homes. In the Visayas, we have available properties in the provinces of Capiz, Negros Occidental, Iloilo, and Cebu. Finally, in Mindanao, we are present in the provinces of Bukidnon, Davao del Norte, Agusan del Norte, and Zamboanga del Sur, among others.
You can contact Lumina Homes at the chat box if you have any questions or concerns regarding this affiliate program or visit Lumina Homes' Careers Page. You can also start familiarizing yourself with all available Lumina properties nationwide by visiting our Property Listing page. For property investment tips and more, feel free to refer to our blogs for expert advice.
Tell your friends, colleagues, and followers about a housing investment brand that offers affordable house and lot for sale! Join our program today and earn sizable commissions and priceless industry experience. As early as now, welcome to Lumina Homes!

Try our Home Loan Calculator
Loan Calculator
Try Lumina Homes' loan calculator and get an estimate computation for your preferred Lumina property and home model.