New Manila International Airport Completion Update
16 February 2023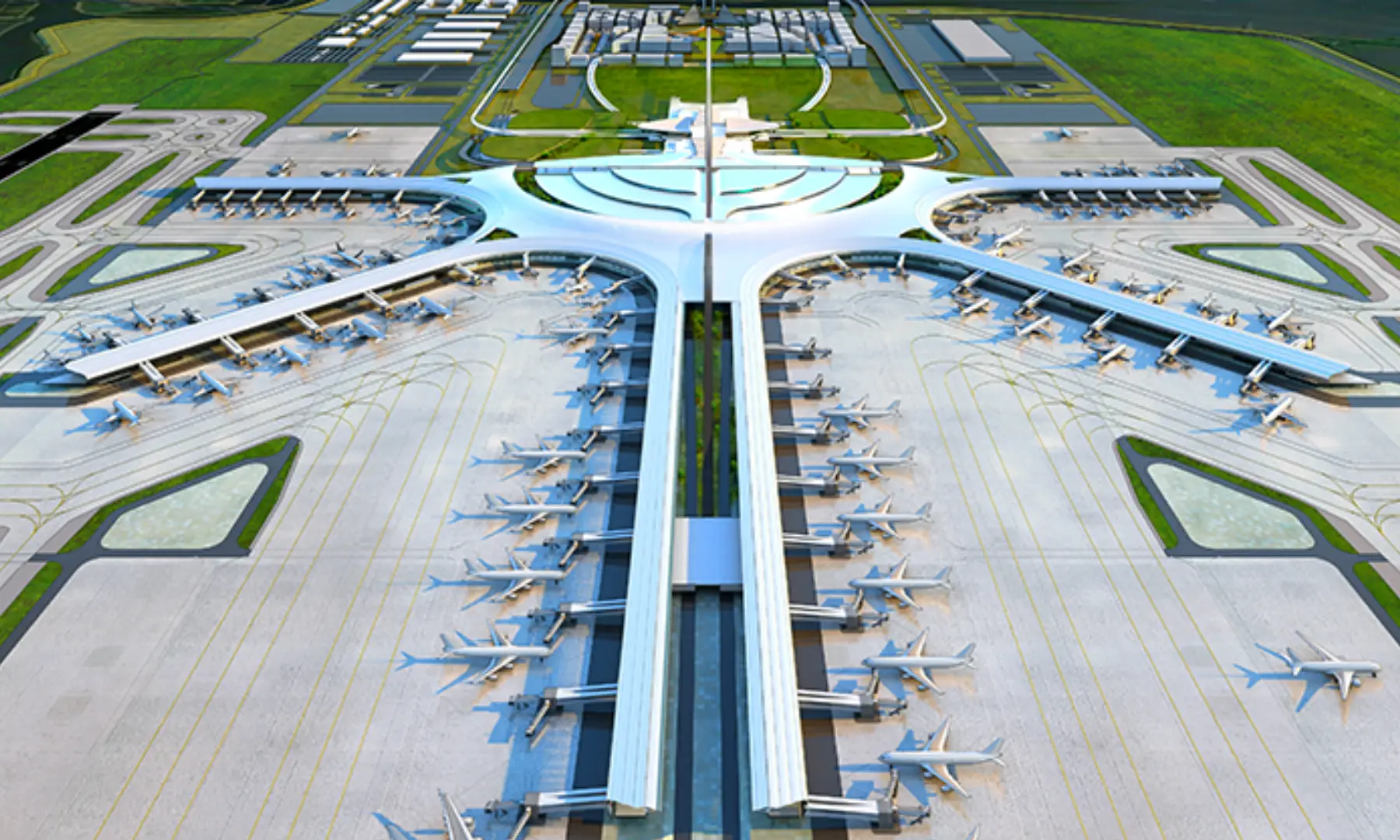 Department of Transportation Secretary Jaime Bautista has said that as of January 2023, land development for the New Manila International Airport (NMIA) in Bulacan had reached 50% completion and is estimated to wrap up by the end of this year. This is just one of the major infrastructure developments in Bulacan.
At a press conference on December 28th, Bautista said that the project's proponent has the ability to begin developing the runway and passenger terminal building in 2024. The New Manila International Airport Project is projected to be completed in 2027.
We can remember that DOTr Secretary Jaime Bautista led the inspection in the municipality of Bulakan in November 2022 and was accompanied by San Miguel Corporation (SMC) President and CEO Ramon Ang and other transport authorities.
Bulacan International Airport, the Largest Airport in PH
When completed, the New Manila International Airport (NMIA) will be much larger than any other airport in the Philippines. The first phase of construction for this world-class airport will have an initial capacity of 35 million passengers per year and a goal of 100 million passengers annually once completed. Saying this, its construction will have a profound impact on the country, including the house and lot in the Philippines investment.
Airfield facilities, access roads, airport and airline support facilities, parking facilities, a terminal building, utilities, an airport city, and other ancillary facilities will all be part of the project that will be built on a plot of land larger than 2,500 hectares in Bulakan, Bulacan. As a result of a well-thought-out system of highways, bridges, and other transportation hubs, this international gateway will be simple to reach from anywhere in Metro Manila or the Luzon provinces.
In September of this year, a concession agreement was signed between San Miguel Aerocity Inc. (SMAI) and the Philippine government, represented by the Department of Transportation, to build and manage the New Manila International Airport (NMIA). After this, on January 15, 2021, Republic Act 11506 went into effect, providing SMAI with a legislative franchise to construct a domestic and international airport in the Municipality of Bulakan.
San Miguel Holdings Corp., which is responsible for San Miguel Corporation's infrastructure, owns 100% of San Miguel Aerocity Inc. (SMAI).
New International Airport vs. Ninoy Aquino International Airport
In order for you to have a better grasp on how great this master-planned, green-designed, future-ready new international gateway is, let's take a look at this comparison made by Colliers Research:
In terms of annual passenger capacity
According to Colliers, NAIA's current annual passenger capacity is 30.5 million passengers per year. Meanwhile, NMIA is expected to accommodate around 35 million passengers per year once Phase 1 is completed.
In terms of the number of runways
Aside from accommodating more passengers per annum the NMIA will also have more runways compared to NAIA. Currently, NAIA, or Manila International Airport, has just 2 runways available.
NMIA, upon completion, can have an expandable up to 6 runways. This promises smoother airport operations near the busiest cities of Metro Manila, especially during the types of holidays in the Philippines when travelers and tourists are at its peak.
Benefits of NMIA Completion in Luzon
This land development project expected to generate a lot of perks for the residents and businesses in Luzon.
1. A permanent fix to Manila's air traffic congestion.
Since it is the greatest investment the government has ever made, it will help alleviate the air traffic congestion in the nation's capital, which has stifled development in the economy and added complications to transportation for decades.
As the Philippines desperately needs a new international gateway with the ability to meet current and future demand, this airport will fill that need while also providing safe, convenient, dependable, and efficient air transport services. Metro Manila and the surrounding areas of Central Luzon and CALABARZON in southern Luzon are prime targets for its expansion.
This proposed airport being built by San Miguel Corp can ease the burden of Filipinos and foreigners during the holidays and in accessing the best place to go in Christmas Philippines.
2. Create over a million direct and indirect jobs.
There will be over a million new jobs created as a result of this project, which will be great for the economy of Bulacan and the surrounding provinces. This will also help to make the Philippines more attractive as a place to invest affordable house and lot for sale and visit.
3. Increase the value of real estate investment.
Locations close to the airport tend to appreciate rapidly. The result is an increase in revenue and a larger pool of prospective renters. The value of an investment in infrastructure rises with time. In case you ever decide to sell, you may do so for a much greater price than usual due to the property's high worth. You may expect a return on investment that exceeds the cost of acquisition.
Properties close to major airports that get a lot of foot traffic are also good commercial real estate opportunities. As the airport's foot traffic increases, more and more companies will see the potential here and want in. As a result, they will begin exploring potential storefront and home rental locations.
List of Lumina Homes in Bulacan Near New Manila Airport
As we mentioned earlier, buying a house and lot for sale near airports has a lot of advantages for its owners. Lumina Homes provides five (5) communities in Bulacan province, where you can buy an affordable house and lot, all within easy driving distance of the New Manila International Airport:
Lumina Pandi – Brgy. Pinagkuartelan, Pandi, Bulacan (Around 1 hour and 15 minutes travel time)
Lumina Plaridel – Brgy. Culianin, Plaridel, Bulacan (Around 1 hour travel time)
Lumina San Miguel – Brgy. Buliran, San Miguel, Bulacan (Around 2 hours travel time)
Lumina Baliwag – Brgy. Pagala, Baliwag, Bulacan (Around 1 hour travel time)
Lumina Residences Bulacan – Brgy. Bugurion Calumpit, Bulacan (Around 50 minutes travel time)
Creating a modern airport city near Metro Manila is a great help in boosting the tourism industrial zone of the country. Vacationers will be on the lookout for accommodations once they begin arriving. If they consider the Philippines as a promising location for their company, they may even be in the market for a commercial facility to rent.
At some point in the not-too-distant future, Bulacan province will be transformed into a bustling business district, complete with supporting infrastructure.
With Lumina Homes Bulacan communities, you can choose from its wide selection of home model units from townhouses to duplexes and single firewall units-- giving each and every Filipino the chance to achieve their lifelong dream home.
Lumina Homes not just consider the convenience of its residents when building its communities but also its strategic location, looking for potential areas that promote growth while preserving the greenery and healthy lifestyle of the people.

Try our Home Loan Calculator
Loan Calculator
Try Lumina Homes' loan calculator and get an estimate computation for your preferred Lumina property and home model.