Lumina San Jose Groundbreaking Event for Phase 2
17 January 2023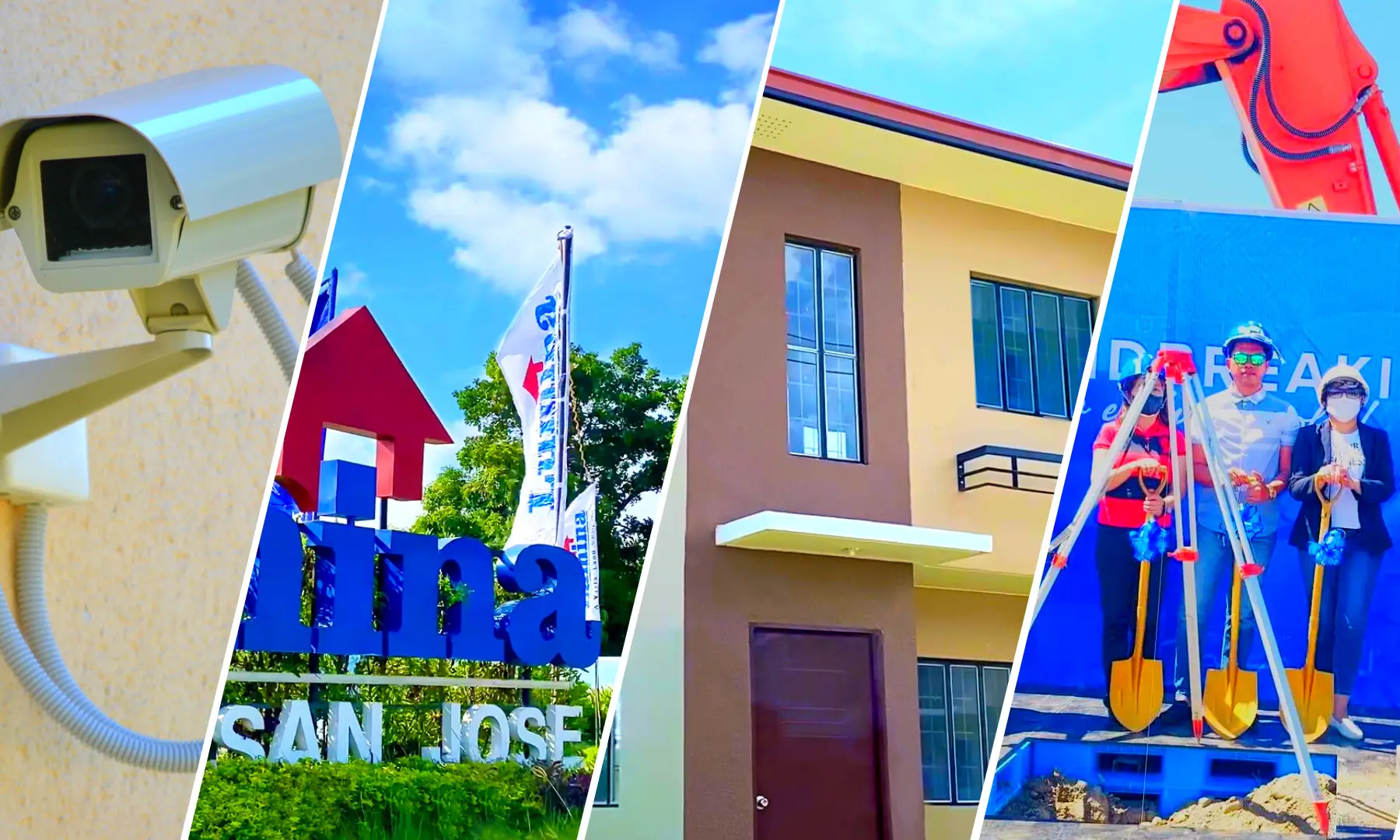 A prominent affordable house and lot developer in the Philippines, Lumina Homes, has inaugurated a new project in San Jose City, Nueva Ecija, called Lumina San Jose. With its first project, Lumina Cabanatuan, which is almost 80% sold, conceded in a press release that the company would want to expand into another new venture and construction process in the thriving province.
In order to officially begin construction on Phase 2 of Lumina San Jose, a groundbreaking ceremony was organized. Ms. Tessie Lanot, Head of the North Luzon Division at Lumina, presided over the event, which was attended by the division's certified brokers and business partners.
Groundbreaking Ceremonies as a Strong and Lasting Foundation
There is no known origin date for the practice of "breaking the ground" before the start of a construction project. The ancient practice of making a sacred deposit to the ground in return for a solid and long-lasting foundation was symbolized by this rite.
Meanwhile, nowadays, there is a common thread running across today's groundbreaking events. A groundbreaking ceremony is a formal gathering held to mark the beginning of a physical building or infrastructure project. The breaking of ground, also called a groundbreaking ceremony, is sometimes marked with a ceremonial shovel (sometimes with mini shovels) and hard hats. This is an opportunity to thank people who have contributed to the project. Moreover, it also signifies a strong and lasting foundation for your property development.
Celebrations, gratitude, and information about the project may all be spread around the community at large during groundbreaking celebrations through public relations. Therefore, it is not uncommon to have representatives from the media there, since this is an excellent strategy for attracting attention to your event.
The groundbreaking ceremony in Lumina Homes San Jose City
As mentioned, the groundbreaking ceremonies that were held in Lumina San Jose are for the Phase 2 Development of the subdivision, and the installation of CCTV cameras around the community.
More than that, Armina, a full 2-story house with 3 ready bedrooms and 1 garage, is included in the next phase of Lumina San Jose's development in response to demand for larger living spaces. Other standard amenities include ceiling, tiles on the toilet and bath and ground floor, and interior paint.
Duplex and Single Firewall house types are also available, and the maximum lot size is 63 square meters, making them the ideal choice for expanding families. This additional space may be used as a garden or a play area for youngsters.
For Your Reference: Preselling homes are often offered at a discount of 30–50 percent off the price of a completed unit because of the lack of the actual unit. Not only do many preselling projects have attractive initial prices, but developers also provide a variety of payment plans and sometimes even a reduced down payment amount. If a potential buyer is denied a mortgage from a financial institution, these developers may often provide their own financing options. Lumina San Jose offers both in-house financing and bank home loan as flexible payment schemes.
On the other hand, video surveillance systems (CCTV) play a crucial role in any security plan, both as a deterrent to criminal activity and as a means of detecting it.
CCTV cameras are a tremendous asset in the effort to make neighborhoods safer and better overall. All residents may be certain that they and their house and lot in the Philippines are safe and secure at all times, thanks to this system's round-the-clock monitoring. This is because its enabling technology makes it straightforward to keep tabs on properties at all hours, which in turn increases community security.
What are the Amenities and Features to Look Forward to in this New Building Project?
Apart from these new preselling properties, Lumina San Jose also has existing RFO units for families and individuals who prefer to move into their new homes as soon as possible.
Angelique Duplex is a 35 sqm 2-storey on a regular 54 sqm lot affordable house and lot for sale that includes a living area with dining area, steel casement windows, tiled kitchen sink, toilet and bath, and a carport. It also has a provision for 2 bedrooms and a service area.
For Your Reference: Ready-to-occupy (RFO) units are exactly what they sound like: they are finished being built and are ready to be handed over. You can stop worrying about things like the turnover date or when you can move in for years with RFO, in contrast to pre-selling houses. Because RFO units are ready for occupancy right away, there are no surprises when it comes to the quality of the accommodations. These are bare, allowing you to see your finished home investment in your mind without any limitations imposed by the reality of your current decorating or furnishing situation.
Lumina Homes in San Jose also has various amenities that the entire family will surely enjoy!
For the residents' peace of mind, there is a guarded entrance with CCTV and solar-powered streetlights; for their enjoyment, there is a covered basketball court that can be used for community events; for their children, there is a play area; and for homeowners, there are landscaped open spaces perfect for strolling and jogging.
In addition to this, Lumina Homes San Jose also has a shuttle service, that is always ready to transport guests as well as homeowners around the community.
How to Go to Lumina San Jose's Community and Construction Site
The entrance of Lumina San Jose can be found along the national route Maharlika Highway, making it convenient for those using public transportation or driving themselves.
For commuters:
Take a bus from the Baliwag Cubao Terminal in Manila, and it will take you directly to San Jose City. To go to Lumina San Jose from Ark of Brgy. Sto. Tomas in San Jose City, get aboard a tricycle or jeep and head toward Brgy. Caanawan in front of the Camella Caanawan Site until your reach Lumina San Jose.
For those who prefer to go in private vehicles:
You may go to Lumina San Jose from CLSU by continuing straight on Maharlika Highway. It's a quick journey of about ten to fifteen minutes from Central Luzon State University.
Central Luzon's agricultural and industrial hub is located in the City of San Jose. In this city, the vast plains that surround it are the main source of revenue. Apart from this, the city also serves as a major commercial hub for not just the surrounding municipalities and provinces of Pangasinan and Nueva Viscaya, but also the rest of the province. In fact, the residents in the area have already become used to retail malls such as Walter Mart and Magic Mall.
If you want to personally check out the Lumina San Jose community and know more about starting your next home investment in the city, make sure to plan ahead and schedule a site tripping in our neighborhood. See you there!

Try our Home Loan Calculator
Loan Calculator
Try Lumina Homes' loan calculator and get an estimate computation for your preferred Lumina property and home model.