Granular Lockdown Guidelines for NCR
12 September 2021
The National Government approved to impose new protocols in controlling the widespread of COVID-19 cases in the Philippines, with the request of the Metro Manila mayors.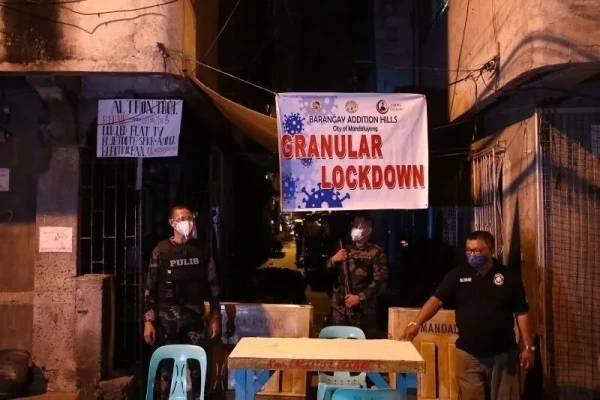 With the highest single tally of COVID-19 cases recorded last September 11 which is 26, 303, the national task force decided to impose Metro Manila's epicenter into localized lockdowns and alert levels to control the spread of the virus, called as granular lockdowns.
Alethea de Guzman, the director of the national government epidemiology bureau, said that 80 % of infections in Metro Manila that were identified are just the "11 percent to 30 percent of barangays," according to their data. She added that this tells that locations which have zero infections won't need to shut down or localized lockdown their businesses.
She also mentioned that the two quarantine classifications - Enhanced Community Quarantine or ECQ and the Modified Enhanced Community Quarantine or MECQ are just temporary restrictions. She explained that the national government only adopted it temporarily in order to help them gain time to develop Philippines capacity for healthcare and intensive care system as well as to help the allied health professionals.
De Guzman also stated while referring to the local government projections said that better compliance with mask-wearing and social distance regulations, faster separation of positive patients, and an increased inoculation may have the same impact as a regional ECQ.
According to her, it's possible for the country to get the same results even if we'd run under ECQ as long as we strengthen these three methods. She also articulated that the reason why the local government devised this approach is to balance the nation's social welfare and finance while mitigating the cases, opening the business sectors, and keeping the workers safe.
General Community Quarantine GCQ with Granular Lockdown
The national pandemic taskforce department announced that Metro Manila will be put again under GCQ starting September 16, 2021. This time, though, things will be different.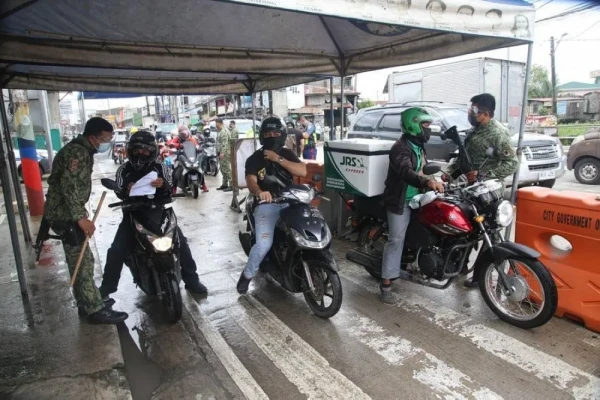 A granular lockdown is a more local-scale quarantine being implemented in places considered being high-risk or "critical zones" for the virus by the local government unit classified from Alert Level 1 to Alert Level 5, which the latter is also considered as ECQ.
Let's take a look on the details and guidelines for each alert level:
Alert Level 1
Places with minimal case transmission, bed occupancy, and critical care unit use are regions that will be placed under the Alert Level 1.
The exception is for activities and places that are confined, congested, or permit close contact, which need additional precautions. Meanwhile, except for locations currently under granular lockdown, all places, people, and businesses are allowed to go and may operate as much of their venues' available seats as they want as long as they meet the basic health requirements.
Alert Level 2
Alert Level 2 will be implemented to areas with low transmission, but with rising case numbers and limited bed and ICU use.
People may only move if they meet certain acceptable criteria. Residents are allowed to work and get important products and services, as well as work in authorized offices and industries.
Intrazonal and interzonal travel for persons not otherwise required to remain at their residences with the approval of the head of the destination city.
All ages are permitted to take part in individual outdoor workouts regardless of their medical conditions or immunization status.
Stores that have Safety Seal Certifications may operate with 10% seating capacity.
While implementing flexible work arrangements, government agencies and instrumentalities must stay functioning with at least 50% of employees working on site.
The following may be permitted, subject to a maximum of 50% of the venue or on-site seating capacity:
Cultural shows and exhibitions, libraries, archives, museums, galleries, and cultural displays and attractions
MICE (Meetings, Incentives, Conferences, and Events) venues and conferences
Places that have live performers such as nightclubs, theaters, concert halls, and karaoke bars
Amusement parks, funfairs, kiddie rides, and industries such as playgrounds, playrooms, leisure facilities including internet cafés, billiard halls, amusement arcades, bowling alleys, and other indoor recreational venues
Tests, lectures, and other methods of instruction done inside of traditional classrooms
Gambling services such as casinos, race tracks, cockfighting, lotteries, and betting businesses
Gatherings for necrological services, wakes, inurnment, and funerals for those who died of causes other than COVID-19
Gatherings of any kind with anybody outside one's immediate family like wedding receptions, engagement, anniversary, debut, birthday, bridal or baby shower, family reunion.
Leisure services include in-building restaurants, cafeterias, and eating facilities
Gyms, spas, indoor sports facilities, and swimming pools
Tattoo parlors, tanning beds, piercing studios, and similar places.
Alert Level 3
The level 3 alert encompasses high-volume, rising rates of use for hospital beds in the ICU.
People must be given the right to purchase essentials or go to work in certain workplaces although few exceptions may be made for reasonable restrictions.
Residents are permitted to move between different neighborhoods or sectors in the city, unless they must stay in their neighborhood subject to the rules of the LGU of destination.
All ages are permitted to take part in individual outdoor workouts regardless of their medical conditions or immunization status.
Meanwhile, live entertainment facilities such as pubs, nightclubs, music halls, theaters, and plays are off limits.
Government agencies should provide at least 30% of their on-site capacity while others have flexible work arrangements or working from home.
Establishments that are mentioned on the above list will be operational at a 30% capacity.
Alert Level 4
Areas under Alert Level 4 have rising case numbers, along with full usage of ICU beds and hospital beds and considered as stricter granular lockdowns.
Residents under the age of 18, over 65, has an illness, or is pregnant, are not allowed out of their homes except for work at authorized businesses and workplaces and obtaining essential goods and services.
Persons traveling inside or between zones may be given access to specific and general routes, provided the rules are agreed upon by the destination's LGU.
Individual activities may be done by any age group, regardless of disease or immunization status, but should be restricted to locations within their residential region.
Outdoor or alfresco dine-in services in restaurants and eateries are allowed up to 30% of their capacity, regardless of vaccination status. Indoor dining is a privilege reserved for fully vaccinated customers, with a limit of 10% of the venue. However, this privilege is only given to those in addition to those with an outdoor or al fresco capacity. Additionally, COVID-19 vaccinations are compulsory for all employees.
Provided that these types of services are done outside, business services like hair, nail, and spa treatment must have 30% capacity regardless of vaccination status. Additionally, these businesses are permitted to run at a limited 10% venue capacity inside their stores, but they may only serve customers who are vaccinated.
The public sector will run at least 20% on-site capacity while allowing work-from-home.
setup. Outdoors, the religious gathering limit will be 30 percent of the total seating capacity regardless of whether the participants are vaccinated. Inoculated individuals are allowed to enter the premises with 10% of the available venue/seating capacity, provided that religious ministers are already vaccinated.
Gatherings for neurological services, wakes, funerals, and burial of individuals who died due to non-COVID-19 reasons may be permitted, but only for close family members when an appropriate background check has been completed and is fully compliant with basic public health requirements.
Establishments that are mentioned on the above list will be prohibited.
Alert Level 5
Alert Level 5 regions are locations with high and increasing cases with critical use rates of the intensive care unit and pandemic beds.
Areas under Alert Level 5, according to Spokesperson Harry Roque are subject to Enhanced Community Quarantine, which includes regulations included in the Omnibus Guidelines on the Implementation of Community Quarantine in the Philippines which is being updated by the IATF.
All the local government units in NCR namely, Manila, Quezon City, Caloocan, Las Piñas, Makati, Malabon, Mandaluyong, Marikina, Muntinlupa, Navotas, Parañaque, Pasay, Pasig, San Juan, Taguig, and Valenzuela, will be put in Alert Level 4 starting September 16, 2021.
More Articles:
***
For more information about the accreditation process to be part of the growing sales team of Lumina Homes, contact (0917) 629 6523.
Visit our official website at www.lumina.com.ph and like/follow our official online channels:
Facebook
,
Twitter
,
Instagram
,
YouTube
, Google MyBusiness & Google Maps,
Pinterest
,
Spotify
,
Viber
,
Telegram
,
Lazada
, and
Shopee
.

Try our Home Loan Calculator
Loan Calculator
Try Lumina Homes' loan calculator and get an estimate computation for your preferred Lumina property and home model.