Bukidnon, the New Global Food Manufacturing Hub in Philippines
30 May 2023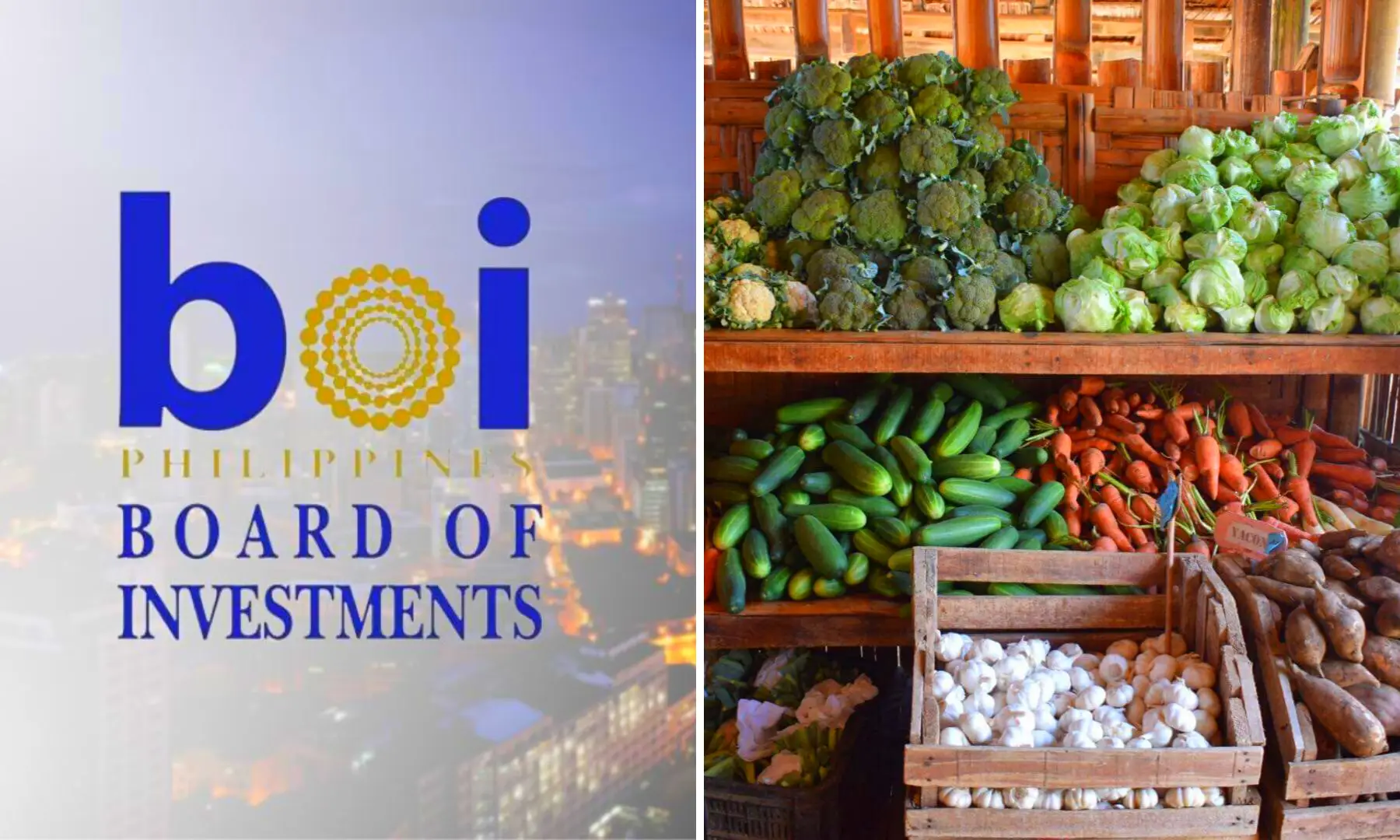 The 40-hectare Bukidnon Domestic Industrial Zone on the island of Mindanao is being heavily promoted and developed by the Board of Investments (BOI) as a center for international food producers.
The Bukidnon Domestic Industrial Zone can be found in the community of Barangay Dicklum in the Municipality of Manolo Fortich. It is fully equipped with an access road, an electrical grid, and a water supply. The Don Carlos Bukidnon Domestic Airport, which is just a few minutes away from the area, is set to open shortly. Meanwhile, the Mindanao International Container Port is also within driving distance of the industrial zone.
Why BOI named Bukidnon as Global Food Producers Hub?
In the Philippines, the province of Bukidnon gets its name from the word bukid, which means mountain or hill. It's the southernmost province in the area, and it's rugged and landlocked. Those who want to know why the provincial life in Bukidnon is better and see for themselves how rich the soil is in the province should take a trip around the region.
But aside from the rich fertile soil of Bukidnon, let's discover why BOI, food production sectors, and the Bukidnon local government officials promote the province as a global food hub in the Philippines.
1. A progressive agriculture-based economy
According to the Commission on Audit, Bukidnon is considered the 5th wealthiest province in the Philippines in 2022 because of its thriving agricultural, forestry, and fishing industries.
Located on a vast plateau in Mindanao's northern central area, the province of Bukidnon is an agricultural powerhouse in the southern Philippines. As a matter of fact, Bukidnon provides almost all the available agricultural products to the other provinces in Region 10.
This makes this province in the southern Philippines (Mindanao) to be known as the "food basket" of the country due to its "progressive" agricultural economy. In addition to this, Bukidnon province is also the supplier of agricultural major exports of the country including pineapples, tomatoes, coffee, rubber, cattle, and bamboo.
2. Competitive agri-industry advantages
Bukidnon is proud of its competitive advantages for the agricultural business, including its high altitude, relatively flat land area, and reliably pleasant climate.
The province has a warm summer and very mild winter and spring, with average temperatures around 10°C from December to February due to its location outside the typhoon belt. This is also the reason why you'll see that the provincial roads are surrounded by enormous fields of corn, sugarcane, rice, and pineapple.
The lengthy ripening process made possible by the chilly weather gives fruits, vegetables, and other crops an exceptional taste. Meat of exceptional quality may also be obtained from the animals that graze on the lush green grass found in the highlands.
3. Country's top producer of Asper bamboo
As well as being a leading producer of normal bamboo, the province also has the country's largest Asper of huge bamboo supply.
As a measure against soil erosion and flood control, the government of Bukidnon, led by the DENR or the Department of Environment and Natural Resources, has been encouraging the propagation of giant bamboo since the late 1990s. This is because, unlike traditional timber products, giant bamboo is not subject to widespread poaching.
Giant Bamboos (dendrocalamus asper), also known as Asper bamboos, grow in the most optimal habitat in Bukidnon, producing an astounding volume and quantity of poles per unit area per year due to the region's high elevation, mild temperature, fertile soil, heavy rainfall, and strong sunshine.
4. Has opportunity-driven infrastructures
Enhanced barangay connection and all-weather provincial road networks are two examples of Bukidnon's opportunity-driven infrastructure that are paving the way for even more growth in the province's economy.
With the ongoing maintenance and improvement of highways that connect entrance ports, service, and commercial hubs in Bukidnon, travel to and from essential destinations has been substantially simplified. National highways are being enlarged, and new roads are being built to link barangays, municipalities, and provinces to them. As a result of this growth, infrastructure related to agriculture and tourism may be established in other parts of the province.
Additionally, the soon-to-open Don Carlos Bukidnon Domestic Airport plans to increase economic activity in Central Mindanao and boost the tourism sector of Bukidnon by acting as a gateway to important tourist sites in Bukidnon from other regions of the country and the world. Building Bukidnon's first airport would attract more visitors and investment. Furthermore, direct shipping of agricultural goods will also reduce the risk of damage, which is particularly important for high-value crops.
5. A home for big players in the food production business
Giant food production facilities like Republic Biscuit Corporation, Del Monte Philippines Inc., and Liwayway Marketing Corporation already call Bukidnon home, and their presence might sway other investors to choose the province for their own food manufacturing ventures.
In addition to its "rich" agricultural land and "thriving" commercial sector, which primarily contribute to the province's economic success via exports to other areas and the US market, the province also benefits from its unique status as a significant source of economic wealth.
What to Look Forward to in this New Global Food Makers Hub
It was declared by the Board of Investments (BOI) that the 40-hectare Bukidnon Industrial Zone will be open to international investors in the agricultural and food production sectors.
According to BOI Managing Head Ceferino S. Rodolfo, their organization is devoted to partnering with the municipal administration to advertise the area and attract potential industrial zone developers and locators.
In this regard, in January 2023, BOI began to host a series of roundtable sessions with representatives from the industrial zone's stakeholder community and developers to gauge their level of interest in the area, collect their feedback, and prepare the zone for strategic marketing initiatives.
On top of that, the agency is considering holding roadshows in nations like South Korea, where food manufacturing facilities may relocate to Bukidnon, to promote this kind of business possibility abroad.
With all these progressive developments in the pipeline for Bukidnon, it is smart to say that getting a house and lot Philippines investment in the province is strongly recommended these days.
If you're looking to relocate your home or searching for an excellent real estate investment, you can now buy an affordable house and lot for sale in Bukidnon through Lumina Homes.
Being a top provider of housing segment in the country, Lumina Homes currently has two (2) existing communities in the province namely:
· Lumina Malaybalay in Brgy. Casisang, Malaybalay City, Bukidnon
· Lumina Valencia in Brgy. Poblacion, Valencia City, Bukidnon
Both of these communities that offer affordable house and lot in Bukidnon are constructed in a strategic location, giving proximity to almost everything that you need! We have a wide range of home model units perfect for your budget and needs such as Aimee Rowhouse, Angeli Townhouse, Angeli Duplex, and Angeli Single Firewall units.
Come and schedule a site tripping with us and watch your property value grow in a short span of time with Lumina Homes Bukidnon!

Try our Home Loan Calculator
Loan Calculator
Try Lumina Homes' loan calculator and get an estimate computation for your preferred Lumina property and home model.