Why Invest in Butuan: A Promising Investment Destination in Northern Mindanao
1 October 2022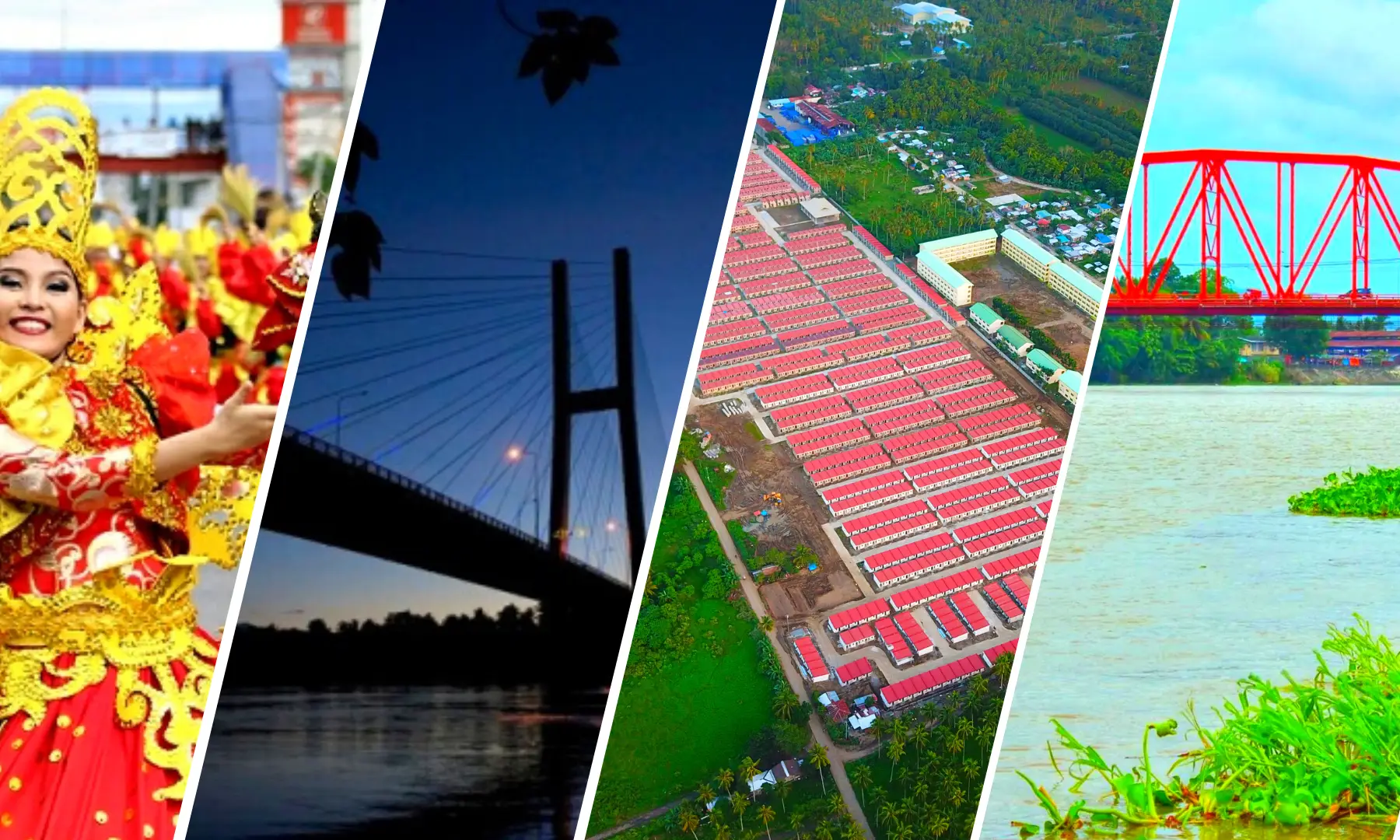 Butuan City is a highly urbanized city in Agusan del Norte which is a rising hub in Northern Mindanao. With Butuan's rich historical sites that are home to historical and cultural materials, investors continue to flock, recognizing the strong economic potential it possesses along with the rapid growth of the economic market. Hence, if you're considering purchasing an affordable house and lot property in Butuan City, our Lumina Butuan residential project has a variety of affordable house and lot properties for sale for your home needs.
Know More About Butuan City
Butuan (pronounced /ˌbuːtˈwan/), also called as the City of Butuan (Tagalog: Lungsod ng Butuan; Butuanon: Dakbayan hong Butuan; Cebuano: Dakbayan sa Butuan), is a highly urbanized first-class city in Caraga, Philippines. Geographically located in Agusan del Norte but administratively independent, it is the de facto capital of the province. In addition to serving as a trading hub in the region, Butuan also serves as the main gateway to other destinations like Cagayan de Oro, Davao, Siargao, and Surigao.
Butuan City and Its Growing Economy
Located in the Caraga region, Butuan serves as the region's commercial, industrial, and administrative center. The city is a strategic trading hub in Northern Mindanao, connected by major roads with Cagayan de Oro, Davao, Surigao, Malaybalay, and soon – Tandag. It houses one of the most crowded and bustling airports in the Philippines, the Bancasi Airport. The airport is serving regular flights from Butuan City to Cebu and Manila. There are two airlines that serve the airport: Cebu Pacific and Philippine Airlines. As for its shipping and cargo needs, Nasipit International Port and Masao Port are nearby.
There are a variety of agricultural products produced in the city, including rice, bananas, coconuts, poultry, shrimp, and milkfish. Among its key industries are rice milling, food processing, wood processing, furniture, fuel distribution, shipbuilding, and construction. An industrial park is currently being developed to boost the manufacturing sector. Renewable energy investments have also poured into Butuan, with the city becoming a hub for solar and hydroelectric power generation.
The Butuan Culture: Festivities and Annual Celebrations to Look Forward
If festivities and celebrations are something you look forward to, Butuan has a vibrant culture that reflects in every festival and annual celebration all year round. So, instead of traveling to Butuan, why not purchase an affordable house and lot property from Lumina Homes and join the celebration? We have different affordable yet highly-durable properties that will cover your housing needs and bring you closer to festivities. We listed the festivals you can easily look forward to once you secure a house and lot property from Lumina Homes.
1. Kahimunan Festival
Every 3rd Sunday of January in celebration of the city patron Sr. Santo Niño, Kahimunan Festival is celebrated similarly to the Sinulog of Cebu City. The Lumad word kahimunan means "gathering".
2. Balangay/Balanghai Festival
Balangay Festival, the annual fiesta in Butuan celebrating St. Joseph, the city's patron saint, is celebrated throughout the month of May, with its exact feast day on May 19. There are many events taking place in the city, such as summer league basketball championship games and thanksgiving mass.
3. Butwaan Festival
The newest Butuan festival is the feast of St. Joseph, the patron saint of the province, which takes place every May 19. During the specified date, this was created to replace the Balangay Festival. While both festivals will celebrate St. Joseph's Day, Butwaan will focus on church activities while Balangay will focus on city government activities.
4. Abayan Festival
Every last Sunday of July, the Abayan Festival is held as part of the Cultural Festival to honor St. Anne, patroness of the Agusan River.
5. Palagsing Festival
In Banza, one of the old poblacions in Butuan City, "Palagsing" is a popular local delicacy. And in honor of this local delicacy, the Palagsing Festival is usually held every 2nd day of August as part of the Adlaw Hong Butuan Celebration.
6. Adlaw Hong Butuan
During Adlaw Hong Butuan, the city celebrates its charter day by staging thanksgiving masses, motorcades, palagsing festivals, street parties, and recognitions of outstanding Butuanons.
7. Unaw Festival
As a means of food during World War II, Lumbia starches or Unaw were often found in Brgy. Baan km 3 and its neighboring barangays were used as a source of food during the Unaw Festival. There is an abundance of Lumbia starches or Unaw from the Lumbia tree, which is celebrated on this day. On the 27th day of June, the Unaw Festival joins the fiesta celebration of Mother of Perpetual Help in Baan km 3.
8. Nilubid Festival and other festivals
During Flores de Mayo, Barangay Golden Ribbon hosts the annual Nilubid Festival every last week of May. This festival commemorates the culture and heritage of Filipino rural communities. "Nilubid" refers to twisted hard fried flour, a local delicacy that is popular in the city and nearby towns and provinces. During the festival, there will be a Filipino Folk Dance competition dedicated to the miraculous image of the Virgin Mary, Nuestra Señora Sagrada Corazon de Hesus (Our Lady of the Sacred Heart of Jesus).
The Tourism Industry of Butuan
Natural Landmarks
1. Agusan River - is Mindanao's widest and most navigable river. Abayan festival is celebrated on the last Sunday of July by people who live on the banks of this river in honor of their patroness, Senora Santa Ana (Saint Anne).
2. Mount Mayapay - is a majestic mountain plateau that looms southwest of the Agusan Valley. The mountain rises 2,214 feet (675 m) above sea level. It was named after the ancient Majapahit Empire, which ruled the area. Butuan's pre-historic and archaeological discoveries have a great deal of meaning and influence on the Srivijaya period.
Man-made Landmarks
Ramon Magsaysay Bridge - is an arched-type steel bridge built during the early 1960s that spans the mighty Agusan River in Butuan. This bridge served as the city's only connection to Mindanao island for years until its newer, more modern pair came to the city's southern edge. Ampayon and Baan, both eastern suburbs, are connected by this bridge to the main urban center.

Balangay Boats - are ancient boats that were discovered in Butuan. The ruins were discovered in the Balangay Shrine, across the Masao River from Bood Promontory. Since Butuan was a port city and remains one, it played a major role and its discovery has become an icon of Butuan.

Balangay Shrine Museum - this museum resides in Barangay Libertad, where the graveyard of Balangay 1 which dates back to 320 AD or 1688 years ago can be found. On average, these wooden plank-builts and edge-pegged boats measured 3 meters wide across the beam and 15 meters in length. There have already been nine Balangays discovered in Ambangan, Libertad and the site of three has been excavated, while others are still in the process of being excavated.

National Museum (Butuan City Branch) - preserves historical and cultural materials and artifacts that demonstrate Butuan's prehistoric existence and rich cultural heritage. A total of two exhibit galleries are available. There are examples of stone crafts, metal crafts, woodcrafts, potteries, goldsmiths, burial coffins, and other archaeological diggings exhibited in the Archaeological Hall and Ethnological Hall. In the Ethnological Hall, you can see exhibits of contemporary cultural materials the Butuanon, or every Filipino uses to earn a living.

Delta Discovery Park - is a zip-line that was recently opened in Butuan City. The Delta Discovery Park can be found in Barangay Bonbon, Butuan City. In addition to being a hidden paradise in the center of the city, it is also known as the world's longest zip-line at 1.3 kilometers in length.

Bood Promontory Eco Park - is a historical hill believed to have been the site where Magellan and his men first celebrated mass on Philippine soil and erected a cross in 1521 when they landed in Mazahua. It is located at the bend in the Masao River (El Rio de Butuan). In addition to the view of Butuan Bay and ancient Butuan, it also overlooks the serpentine Masao River.
Why Invest in Butuan City?
Despite rarely making the headlines, Butuan City has been a favorite for investors recently. Regional malls, commercial banks, wide roads, and big universities are just some of the signs that this place will soon become a haven for investors. Despite being a laidback, peaceful city, developers are slowly establishing their presence.
Butuan is a highly urbanized and competitive location.
According to the 2017 Annual Financial Report published by the Commission of Audit, Butuan City ranks 10th as the wealthiest city in Visayas and Mindanao, with total combined assets of Php6.11B. Among dozens of highly urbanized cities (HUCs) in the country, Butuan City ranks 25 on the Cities and Municipalities Competitiveness Index (CMCI) of the National Competitiveness Council (NCC).
Butuan is also becoming increasingly cosmopolitan. As of now, there are three (3) major commercial centers catering to the city's residents. There is Robinsons Place Butuan, Puregold Price Club (both of which were built in 2013), and Gaisano (Unipace). SM, the leading mall developer, was supposed to open the 7th SM Mall in Mindanao supposedly in April 2020, but the outbreak of covid delayed that date. Butuan has already been populated by big brands in retail, restaurants, and hotels that have added vibrancy and lifestyle options to the Butuanon community.
Butuan's infrastructure system is in place.
Butuan City has developed a great infrastructure system that is ready to accommodate business opportunities. We have the Buenavista-Lawan Lawan Boundary Bukidnon Road project, which is one of the flagship projects of the Duterte Administration under the "Build, Build, Build" program. We also have the East-West Lateral Road that connects the province of Agusan del Sur to Bukidnon.
The Butuan Airport Development Project is focused on the improvement of Bangcasi Airport, which includes the development of the runway to accommodate bigger aircraft. Furthermore, the Mindanao Railway Project, which falls under phases two and three of the ambitious project that started in Davao City, will link Nasipit, Agusan del Norte, to Surigao City through Butuan. From Butuan City and Prosperidad in Agusan del Norte to Tagum City in Davao del Norte, Phase 3 will connect CARAGA and Davao regions.
Lumina Butuan: The Perfect Location for Your Dream Home
Hence, if you looking for property investment, Butuan is the perfect deal. It has a strategic location serving as a gateway to other destinations in Northern Mindanao like Cagayan de Oro, Davao, Siargao, and Surigao.
We offer an affordable house and lot property in a secured community that has excellent proximity to essential establishments like business centers, shopping malls, schools, hospitals, churches, and major transportation routes. Also, Lumina Butuan is highly accessible to the city center and other essential lifestyle sites and tourist destinations like Tinuy-an Falls, Butuan National Museum, Balangay Boat Building Site, Bud Promontory, Eco Park, Bonbon Shell Miden, and many more.
So, if you're presently searching for an affordable house and lot property in the Philippines where you can settle down and kick start your business, our Lumina Butuan subdivision is your best choice!
Are you having a hard time following our web content accessibility guidelines? You can visit our Facebook page if you can't find us on the search page and contact one of our accredited agents to help you out. Our feedback page is also open to any suggestions and comments.
Reserve your own Lumina property today!

Try our Home Loan Calculator
Loan Calculator
Try Lumina Homes' loan calculator and get an estimate computation for your preferred Lumina property and home model.