Why Do Prospective Homebuyers Choose Bauan, Batangas
4 November 2022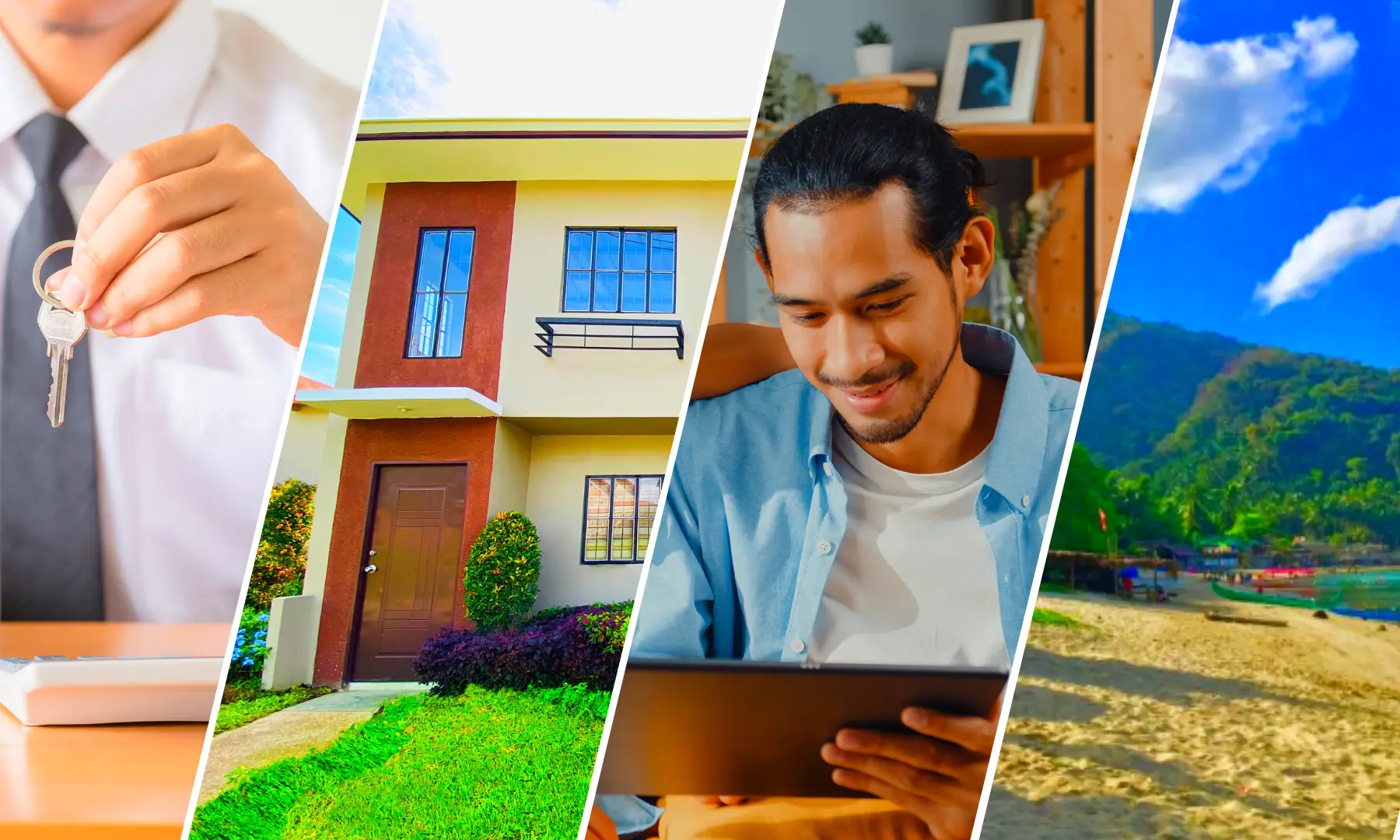 Are you looking for the ideal home located in Southern Luzon that offers peaceful living while still near the bustling metro? The province of Batangas is known as one of the most popular tourist destinations near the high-rise metro. Aside from the famous Taal Volcano, the province takes pride in its rich history, pristine beaches, lush sceneries, and mountains. In fact, the Verde Island Passage, where the world's marine biodiversity is centered, surrounds all of the waters of the province. The Batangas mountains located southeast will provide you with the perfect balance of relaxation and adventure.
So, if you're in search of an affordable house and lot to kick-start as your investment, Batangas offers you a wide range of options.
Know More About Bauan
Bauan is derived from a Tagalog word, bauang, meaning close, hidden, rugged mountains. Apparently, a Spanish official once asked a group of local farmers what the place was called. They responded with "bawang", a local term for garlic, believing the official wanted to know what they were planting. It happened as the farmers planted garlic along Taal Lake at the old site of Bauan. After that, the place became known as Bauang, which later became Bauan.
With 40 local government units, Bauan is a lowland town in central Batangas with some mountains and hills, including Mount Durungao. The western part of the town has several beach resorts like Sampaguita Beach. Another must-see place is the century-old Church of Bauan, also known as Immaculate Concepcion Parish. It is believed that Bauan's Holy Cross is miraculous and that it protects the town from natural disasters. As one of Batangas' biggest markets, the town also sells fresh fruits, vegetables, meat, and fish.
Bauan Is a Part of What Region?
Bauan is a municipality in the Batangas Province and is officially the Municipality of Bauan (Tagalog: Bayan ng Bauan). According to the Philippine Statistics Authority, the total population is around 90,819 with a population density of 1,700 inhabitants per square kilometer (4,400/sq mi).
Batangas, formally called the Province of Batangas (in Tagalog: Lalawigan ng Batangas), is a province located in the Luzon region of CALABARZON. The province is bounded by Cavite, Laguna, and Quezon to the north, and its capital is Batangas. Mindoro lies across the Verde Island Passage to the south, while the South China Sea lies to the west.
This is probably one of the historic sites in the country because this is where the Philippine Commonwealth Army's military camp bases and military general headquarters were founded. In the Anti-Japanese Imperial Military Operations, eight Philippine provinces cooperated with the Philippine Constabulary to aid the local Filipino soldiers and guerrilla forces as well as the U.S. Liberation Military bodies to defeat Japanese Imperial forces.
3 Major Advantages of Living in Bauan, Batangas
As evidenced by the rising land value in this province, it is one of the fastest-growing in South Luzon. In case you're looking for a serene place to settle down, here are the reasons why Batangas may be the right place for you.
1. Less Polluted Environment
The effects of pollution on health can be detrimental. That's why having to live in a polluted city or area can be a major downside. Bauan offers a much cleaner environment where you and your family can enjoy the breeze and the views.
Hence, if you want to settle down in a cleaner area, Batangas is the most suitable place for a lifestyle switch. The province is neither too urbanized nor too rural, so you will not miss out on any essentials.
2. Strategic Urban Planning
Batangas has many exciting commercial establishments, such as malls, restaurants, hotels, and resorts. Despite these developments, there are still picturesque countryside resorts available in the area. Also, the establishments are strategically placed to avoid disrupting any major sites with traffic.
3. Business Opportunities Abound
Several investors, both local and multinational, are interested in developing these provinces into industrial powerhouses. If you're considering a career in the South, Batangas is close to Metro Manila as well as a number of economic zones. Batangas' special economic zones provide local and foreign investors with a favorable environment for business growth.
Developments such as commercial hubs and industrial parks are currently being considered with a high yield rate. At this time, you should take advantage of continuous development.
Get to Know the Arts and Culture in Bauan, Batangas
Several of the most stunning architectural sites in the country can be found in Batangas. Even though Batangas is not as famous for its carvings as Laguna is, its sculptures can still be found engraved on a great deal of furniture. In fact, it was common for altar tables from Batangas to be known as the friars' choice because of their delicate beauty.
During colonial times, Milagros Covarubias-Jamir noted that the furniture from Batangas was comparable to that from China. Because the furniture was so exquisitely crafted, no nails or glue were used. Even today, you can still find old furniture made about a century ago in many old churches and houses.
The Batangas Province and its Food Culture
Aside from the rich Philippine history, you can also enjoy a journey to try out and find your favorite Batangas delicacy. You can enjoy savory dishes like Fried longganisa, Tapang Taal, Gotong Batangas, and Crispy Pata. If you love fish recipes, you can never go wrong with a fried Tilapia caught fresh from Taal Lake, Crispy Tawilis, and of course, Maliputo, a delicious fish found only in the lake. You can also enjoy a hot chocolate drink by the road on your way to Mabini and Anilao. The province is also known for its Kapeng Barako, particularly from Lipa City.
Looking for something refreshing? You can also try a local drink made of coconut juice with young coconut meat. This is best served cold with added condensed milk. Also, a must-try is Lambanog, a local wine made from sugarcane from San Juan.
The Infrastructure Projects in the Province of Batangas
After the Metro Manila International Port, Batangas City has the second-largest international seaport in the Philippines. The soaring number of business establishments in the city's Central Business District (CBD) and numerous industries operating in the province's industrial parks are indicators that the city is recognized as an industrial growth center in the region and the focal point of the CALABARZON program. With the Batangas Airport located strategically from Bauan, you have easy access to travel to and from the province without the hassle.
With the Star Tollway-Pinamucan Bypass Road, Batangas City-San Pascual-Bauan Diversion Road, and South Luzon Expressway (SLEX), going to and from Batangas City is more accessible and faster. The Lobo-Malabrigo-Laiya-San Juan Road not only promotes tourism in Batangas Province but also offers easy access to various resorts, beaches, and diving spots. The province of Batangas is therefore becoming more and more popular because of its accessibility.
Start Your Lifestyle Switch by Delving Deeper in Bauan's Rurban Living
If you're tired of living in bustling cities like Makati, Taguig, or Quezon City, Batangas is surely the ideal place to look for an affordable house and lot in the Philippines. Lumina Homes, a credible residential developer in the country, offers you the opportunity to purchase your own house and lot unit at an affordable price point.
Lumina Bauan is located in Brgy. As Is, Bauan, Batangas, which is just a 25-minute drive from the City of Batangas. The location is also near the municipal hall and the town proper, which makes exploring the municipality much easier and more convenient. Now is the time to reserve your home at Lumina Bauan! For more information, please contact an accredited seller to get started.

Try our Home Loan Calculator
Loan Calculator
Try Lumina Homes' loan calculator and get an estimate computation for your preferred Lumina property and home model.