Bauan, Batangas: A Go-To Home Investment Destination in the Philippines
1 October 2022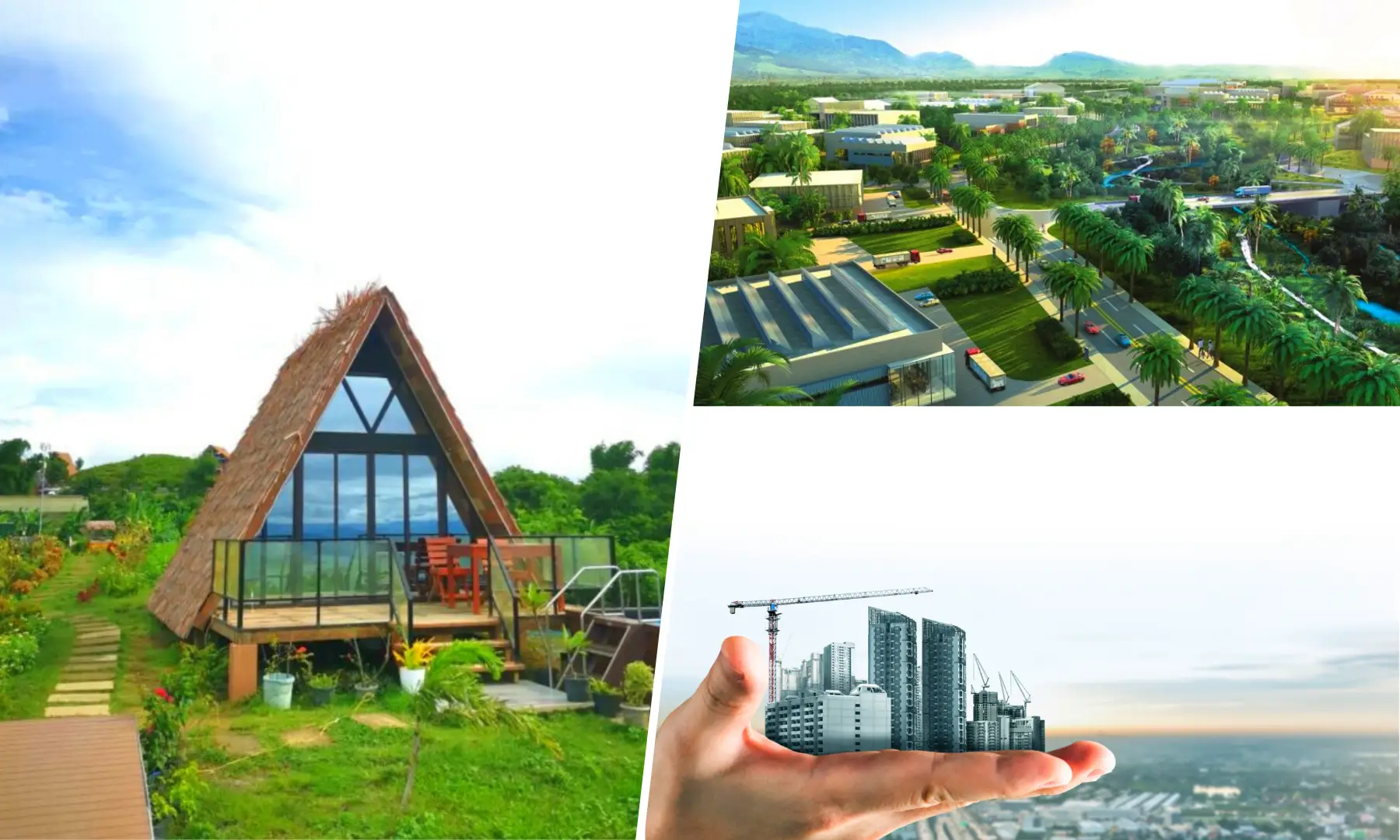 Considering leaving the loud, polluted, and chaotic metro for laid-back provinces like Batangas? If so, you've probably heard of the beautiful city of Bauan. It is considered one of the bustling Philippine cities that offer good quality of living plus, the local government units are responsive.
Due to its convenient distance from Metro Manila, Batangas is a popular choice among investors and business owners looking for an alternative to the already congested capitals. hence, if you're looking for a great location for your next investment ventures and find an affordable house and lot for sale, listed here are the top reasons to convince you why Bauan, Batangas is a good choice.
Know More About Bauan, Batangas and Its Local Government Unit
Bauan, a coastal municipality in Batangas, has a land area of 53.31 square kilometers or 20.58 square miles which constitutes 1.71% of Batangas's total area. The 2020 Census determined that the population is around 90,819, which represented 3.12% of the total population of Batangas province. Also, Bauan is a popular tourist spot for both domestic and international guests for its closeness to the metro area. The location is only just two to three hours of travel time.
In the annual ranking provided by the National Competitiveness Council, Batangas has placed in the top 10 provinces and while Quezon City places on top of the highly urbanized cities in the Philippines, Bauan is one of the best locations you can pick if Batangas is your preferred location.
The local government unit is led by Mayor Ryanh M. Dolor and Hon. Ronald E. Cruzat is the Elected Vice Mayor. We have Herminio M. Dolor, Neil P. Valdez, Romel B. Basilan, Jennelle Claresta Guenn S. Abante, Patricia Nicole T. Abrahan, Michael T. Andaya, Josephine D. Gimeno, and Leon R. Ramos Jr as Municipal Councilors. And we also have Margarito R. Garibay as the ABC President and Bernallyn A. Dalangin as the SK Federation President.
Also, here are the different barangays under the local government of Bauan.
Manghinao
Aplaya
San Roque
Bolo
Santa Maria
Inicbulan
Balayong
San Andres
Sinala
Alagao
As‑is
Cupang
Durungao
Baguilawa
Locloc
Manalupang
Gulibay
Rizal
Colvo
San Diego
Malindig
Magalang‑galang
Why Invest in Bauan, Batangas: 6 Good Reasons You Must Know Before Moving to Bauan
1. The population in Batangas is gradually increasing.
You can be guaranteed that any investment you make in Batangas will be well received. Over the next decade, the population density and growth in this southern region of Luzon are expected to increase by 2.4 percent annually according to the Philippine Statistics Authority (PSA).
2. A promising economic opportunity awaits.
With a significant 7.6 percent economic growth, Batangas is recognized among the fastest in the country. The Philippine Statistics Authority reported an 11 percent increase in manufacturing from 2020, a rebound from the 11.7 percent decline. Therefore, Batangas has contributed immensely to the economic growth of the region because of its excellent manufacturing, commercial and industrial infrastructure.
The natural riches of Batangas also add up to its economic potential. In fact, the economic performance of Batangas also gathers national recognition. The Department of Trade and Industry ranked Batangas City in the Overall Most Competitive Cities and Municipalities Competitive Index. So, prepare your products, and services, and secure your business permits to start growing your business.
3. Lots of economic zones and industrial parks.
In Batangas, business zones are developed and maintained in order to maximize the economic potential of the province. Growth centers bring together companies, industries, and employment opportunities all in one place. That's why lots of investors flock to the province of Batangas. With a total of 47 economic zones and industrial parks, you have plenty of options on where to establish your business investment.
4. Continues infrastructure development in the region.
Considering a location's infrastructure readiness is an important step before deciding to kick-start your investment. Since the Batangas region has plenty of roads, public transportation, ports, terminals, and power supply that can propel all business processes, it's the perfect location to start your business.
5. Bauan, Batangas has an excellent workforce.
Batangueños are not just distinct because of their accent. They also possess risk-taking behavior and have a positive outlook, which makes them resilient workers. Despite the recent Taal eruption and challenges brought by the pandemic, the province was able to come back strong in terms of employment and has registered a 1.37% employment rate increase. The people of Batangas are one of the province's most valuable assets. Therefore, with a pool of educated and skilled workforce, hiring competent employees for your business is a breeze.
6. Batangas offers a wide variety of tourist destinations.
If you're looking for beaches, islands, or mountains, Batangas has everything for you. There are beautiful beaches, hiking spots, magnificent mountains, and lots of natural tourist destinations.
Other than the famous Taal Volcano, there are popular spots like Sombrero Island, Fortune Island, Mt. Batulao, Balayan Bay, and Verde Island Passage to name a few. These tourist attractions support Batangas' tourism and economy. And also, it's one of the few good reasons why investing in Bauan and other parts of Batangas is a great verdict.
The Arts and Culture in Bauan, Batangas
There is a rich folklore and history associated with Bauan in the Province of Batangas that is not well known to most. Apparently, Bauan's municipal government believes that the Tagalog term "bauang," from which the name "Bauan" derives, is both a description of hidden mountains and a description of rough terrain.
An official from Spain also reportedly questioned a group of local farmers about their settlement's name. The farmers responded with a local word for garlic, "bawang" when they thought that the official was interested in what they were cultivating. Near Taal Lake is the original location of Bauan, a group of farmers had an accident while cultivating garlic. Bauang, later abbreviated to Bauan, has been the region's official designation since then.
The Amazing Food and Delicacy Selections in Bauan, Batangas
Freshwater fish and seafood can be found in abundance in the province, which borders the ocean but also has a large lake and river system. Additionally, extensive farmland conversions have led to the province producing the best meats in the country. It is well known that Batangas meat is of excellent quality. That's why a wide variety of meat is now available at roadside stands, including buffalo and goat meat.
Meanwhile, Batangas offers a wide variety of exciting activities and as well as this, it's a good idea to try some of the local delicacies and cuisine. These delicacies are just some of the most popular foods you can find in Batangas.
Batangas Bulalo
Batangas Lomi
Batangas Goto or Beef Tripe Soup
Adobo sa Dilaw
Taghilaw
Sinaing na Tulingan
Sinigang na Maliputo
Tinapa
Longganisang Taal
Kalamay-Kapit
Tapang Taal
Bagoong Balayan
Lumina Homes: Join Our Lumina Bauan Community Close to Nature
Whether you are considering for an affordable house and lot family home or a long-term investment to generate passive income, Lumina Homes is perfect for you. Enjoy moments at Batangas Bay and other natural sites or start your investment in the business and commerce center, Batangas City.
Lumina Bauan offers a wide selection of house models you can choose from depending on your investment plans and housing needs. You can purchase an affordable house and lot property that comes in Aimee Rowhouse, Angelique Townhouse, Angeli Duplex, and Angeli Single Firewall models. Our community is secure and has functional amenities your family can enjoy.
Hence, if you have been wanting to move to Bauan, getting a house and lot property with Lumina Homes is the best decision you can make. Contact one of our accredited sellers and reserve your own unit today!

Try our Home Loan Calculator
Loan Calculator
Try Lumina Homes' loan calculator and get an estimate computation for your preferred Lumina property and home model.