What is the Cost of House Construction in the Philippines?
31 July 2023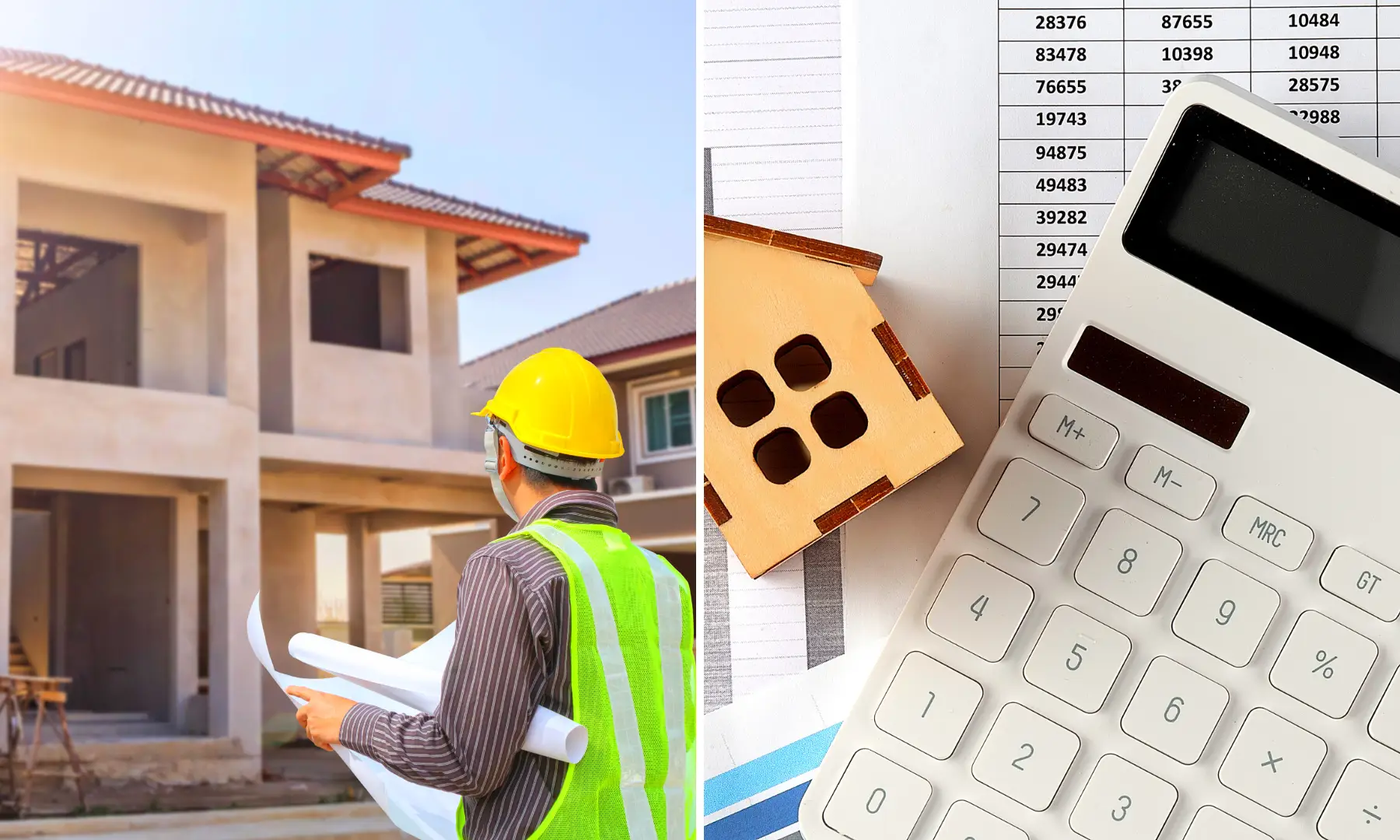 Building a house in the Philippines can be an exciting project as you have finally achieved one of your investment goals. However, it is important to understand the costs involved, which usually varies on several factors.
So before you get started with your dream house, let us explore the key aspects that contribute to the cost of house construction in the Philippines. This can also help you understand why some investors choose the different options available, including the lot-only, pre-selling, and RFO houses. As a result, you will also have an idea of how to plan your budget effectively and the same time, meet all your needs as well.
8 Factors Affecting the House Construction Costs
Considering these factors and obtaining a more detailed cost estimate from experienced professionals can help you create a realistic budget for your dream home project.
Here are some of the key factors that contribute to the cost of house construction.
Location
In general, the cost of construction will be higher in urban areas than in rural areas. This is because land prices, labor costs, and materials costs are all typically higher in urban areas. However, there are some exceptions to this rule. For example, some rural areas may have high land prices due to their proximity to natural resources or tourist destinations.
Labor Costs
One of the significant factors affecting house construction costs in the Philippines is labor costs. This includes the wages and compensation paid to construction workers who are involved in various tasks, such as carpentry, masonry, plumbing, electrical work, and other skilled and unskilled labor. Keep in mind that the availability of skilled workers, demand for labor in the construction industry, and prevailing wage rates in the region, especially in urban areas like Metro Manila, can influence the overall construction cost.
Construction Materials
Another crucial aspect of house construction costs is the expense of construction materials. This includes materials such as cement, steel, bricks, wood, roofing materials, tiles, and other common construction materials. You must also note that the cost of materials can vary based on factors such as market value, demand, and whether some materials, like imported tiles or accent wall panels, are being used. Environmental factors may also come into play, as certain materials may be chosen for their eco-friendly qualities, but they could have higher costs.
Size and Design of the House
The property's total floor area is directly related to the construction cost. The larger the property's total floor area, the more materials and labor will be required to complete the construction. Construction costs are often calculated on a per square meter basis. Therefore, a larger floor area will naturally result in higher construction expenses while lower construction costs if you opt for an affordable house and lot Philippines.
Furthermore, intricate architectural designs and customizations can also add to the cost of construction. That is why it is essential to strike a balance between your desired house size and design features in order to manage costs effectively.
House Design Fees
Designing a house requires professional expertise, and hiring architects or designers to create detailed plans incurs house design fees. These skilled professionals play a critical role in shaping the project according to the client's vision and ensuring it complies with local regulations and the National Building Code. The complexity of the design and the professional fee structure will impact the detailed cost estimate and contribute to the overall construction cost.
Building Permit and other Legal Requirements
Before any construction project can begin, obtaining a building permit is a legal requirement in the Philippines. This involves submitting plans and documents to the local engineering office or relevant authorities and paying permit fees. You must remember that the cost of the building permit and the time taken to obtain it can influence the initial costs and overall project timetable.
Utilities and Site Preparation
Factors like site preparation include clearing the land, grading the soil, and excavating for the foundation, while utilities, including water, sewer, electricity, and gas, need to be connected to the house.
The cost of site preparation and utilities are usually higher for houses that are built on larger lots, in areas with poor soil conditions, or in areas that are not serviced by existing utilities.
Interior Finishing and Furniture
Furniture and interior finishing can affect the cost of house construction in a number of ways. This involves the type and quality of furniture and interior finishing. Therefore, the cost of furniture and interior finishing will be relatively expensive for houses that are built with higher-quality materials and finishes compared to affordable house and lot properties.
How Much Does it Cost to Build a House in the Philippines?
As mentioned, the cost of building a house can vary depending on several factors. To give you an idea of how much it costs to build your own house, here are the rough estimates of the total house construction costs.
Low-Cost House
As a general rule of thumb, you can expect to pay between P20,000 and P35,000 per square meter for a low-cost house. For example, a 100-square-meter low-cost house would cost between P2 million and Php 3.5 million to build.
Mid-range House
Expect to pay between P 35,000 and P50,000 per square meter for a mid-range house. So if you have a 100 square meter house, the total cost would range from P3.5 million to P5 million.
High-end House
For a high-end house, expect to pay P50,000 and beyond. Thus, your total house construction cost will start from P5 million or more.
3 Important Tips for Managing House Construction Costs
You can manage the costs of house construction and build your dream home without breaking the bank. Here are some specific things you can do to manage costs.
Get multiple estimates from contractors.
This will give you a good idea of the range of costs involved in your project. Different contractors may charge different rates. Be sure to get estimates for all of the major components of your project, including the cost of permits and inspections.
Be clear about your budget and expectations with the contractor.
This will help avoid any surprises down the road. Be sure to discuss your budget with the contractor and make sure that they understand your expectations. If you have any specific requirements, such as using certain materials or finishes, be sure to communicate them to the contractor.
Use standard materials and designs.
This will help keep costs down. Standard materials and designs are typically less expensive than custom materials and designs. However, it's important to find a balance between using standard materials and designs and getting the house you want.
Besides house construction costs, building a house can also take time. If you want a stress-free and budget-friendly investment, then choose an affordable house and lot for sale. Lumina Homes offer a wide selection of modern house models that fit your needs and lifestyle. We also have ready-for-occupancy (RFO) units if you want a move-in ready property. All you need is to visit our property listings page or the nearest Lumina office.

Try our Home Loan Calculator
Loan Calculator
Try Lumina Homes' loan calculator and get an estimate computation for your preferred Lumina property and home model.