Ways to Commemorate Day of Valor in the New Normal
8 April 2021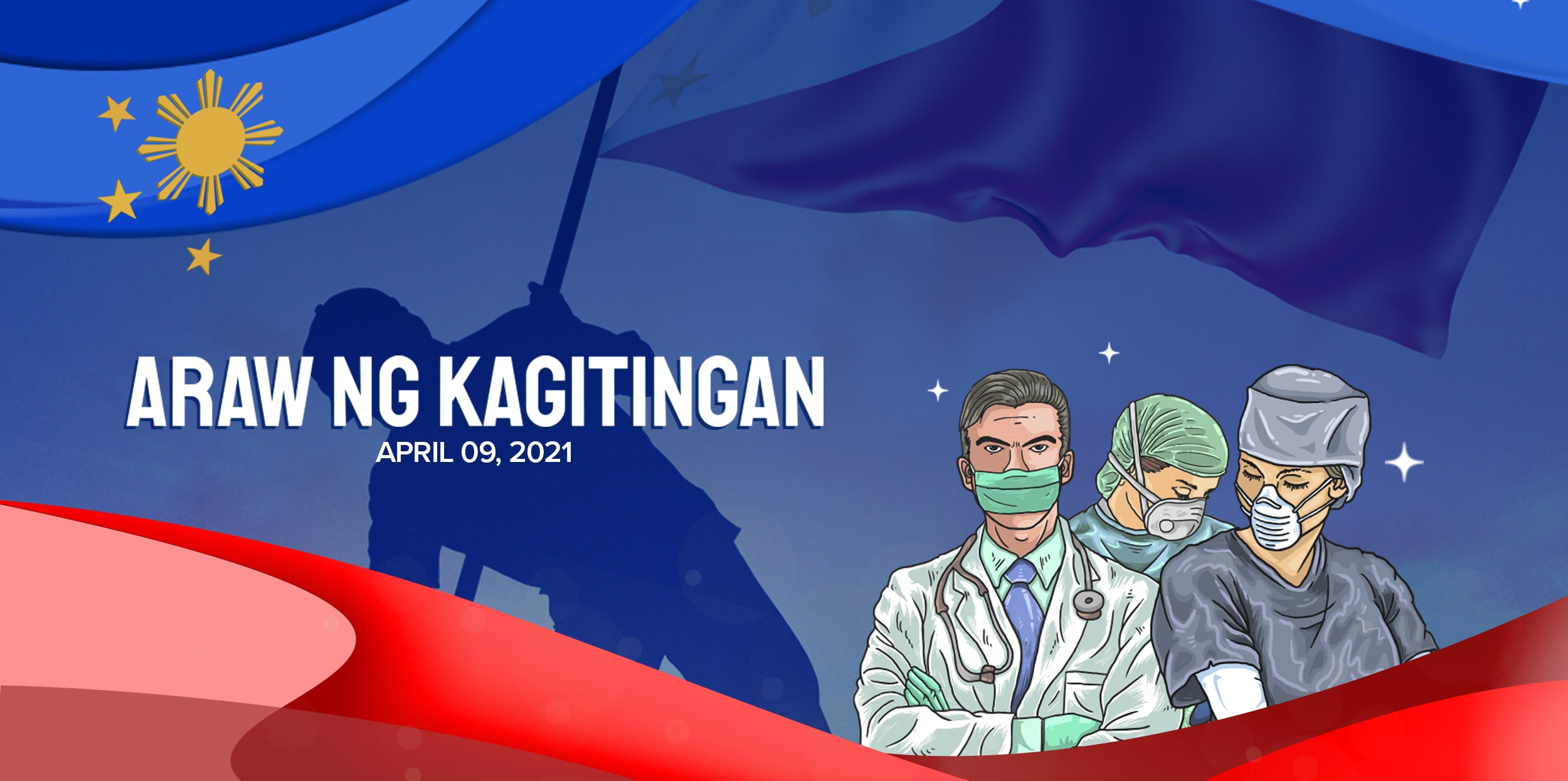 This year's theme of the commemoration of the Day of Valor, "Kagitingan ay Gawing Gabay, Pandemya ay Mapagtatagumpayan," also reinforces the idea: we can overcome our ongoing battle against COVID-19 through courage and determination, much like how Filipino veterans defended our nation during the war.
What is the Day of Valor?
The Day of Valor or Araw ng Kagitingan is a regular official holiday in the Philippines that is usually celebrated on April 9 every year. It is also known as "Bataan day" or "Bataan and Corregidor Day" as a commemoration of the fall of Bataan that happened during World War II.
Why do we commemorate the Day of Valor?
At the dawn of April 09, 1942, around 76,000 Filipinos, Chinese, and American soldiers, which Major General Edward P. King led from the US Army, were forced to surrender and take a 145 kilometers-march, the Bataan Death March. At that time, thousands of prisoners died due to starvation, dehydration, and illnesses until they reached Camp O'Donnell in Capas, Tarlac.
Even though the holiday seems to be a victory for the foreign invaders, it also lit the Bataan soldiers' heroism that allowed our allies to prepare for the battle that halted the Japanese invasion in the Pacific. It soon turned into victory and liberation of the Filipinos from the Japanese occupation.
How is the Day of Valor celebrated?
Before the Covid-19 restrictions, several streets and roads were closed to give way to small parades as part of the celebration. But the main highlight of this day is the President's speech that is usually conducted in Mt. Samat Shrine in the Province of Bataan. In this event, the President honors the braveness and heroism of both Filipinos and American soldiers who offered their lives during the Second World War.
This date is one of the remarkable days in Philippine History. Due to the pandemic, some changes will occur to the annual grand celebration and commemoration of Araw ng Kagitingan. Nowadays, we are facing a different kind of war. So, in this day, we should also honor our modern heroes—our front liners, both medical and non-medical, who bravely and continuously offer their time and health for us to survive this pandemic.
How to commemorate Day of Valor in the new normal?
Here are some ways in which we can give back to the modern-day heroes of our generation:
Give Packed Meals.
Have you acquired some new cooking or baking skills from the hard lockdown last year? Wear that apron and start conjuring some delicious and healthy meals for the frontliners! Our medical workers, police officers, and military spend most of their time serving, protecting, and reminding us in this time of the pandemic. It will be a great pleasure for them if you could give some sumptuous meal to replenish their energy.
Donating PPEs to Hospitals.
Due to the sudden spike of COVID-19 cases in the country, hospitals are running out of PPEs and other medical equipment. You can initiate a fundraiser to support them in acquiring the much-needed medical supplies and saving more lives.
Composing Songs to Honor our Frontliners.
For talented individuals, you can also compose a song dedicated to our modern heroes that could give them strength and hope to continue fighting amidst the surge of COVID-19 cases. You can let them feel that we support them in this battle by uploading it on social media. You could also invite your friends to drop some comments of support and encouragement.
Staying At Home and Following Health Protocols.
We don't want to be an additional burden to them, so the best thing that we can do to show our support to our frontliners is to stay at home and follow the government's health and safety protocols. Always wear masks and face shields when going out to get some essentials. And make sure to have the proper sanitation and hygiene to avoid the widespread of the virus in the community.
The ongoing COVID-19 pandemic and community quarantine may prevent us from physically gathering, but the observance of the 2021 Philippine Veterans Week and the 79th Araw ng Kagitingan continues.
May this year's national observance remind us of our veterans' valor, and may their brave stories inspire and guide us in overcoming the COVID-19 pandemic.
Related Articles:
***
For more information on Lumina Homes, contact (0917) 629 6523.

Try our Home Loan Calculator
Loan Calculator
Try Lumina Homes' loan calculator and get an estimate computation for your preferred Lumina property and home model.