Top 10 Movies in the Philippines in February That You Shouldn't Miss Watching
1 March 2022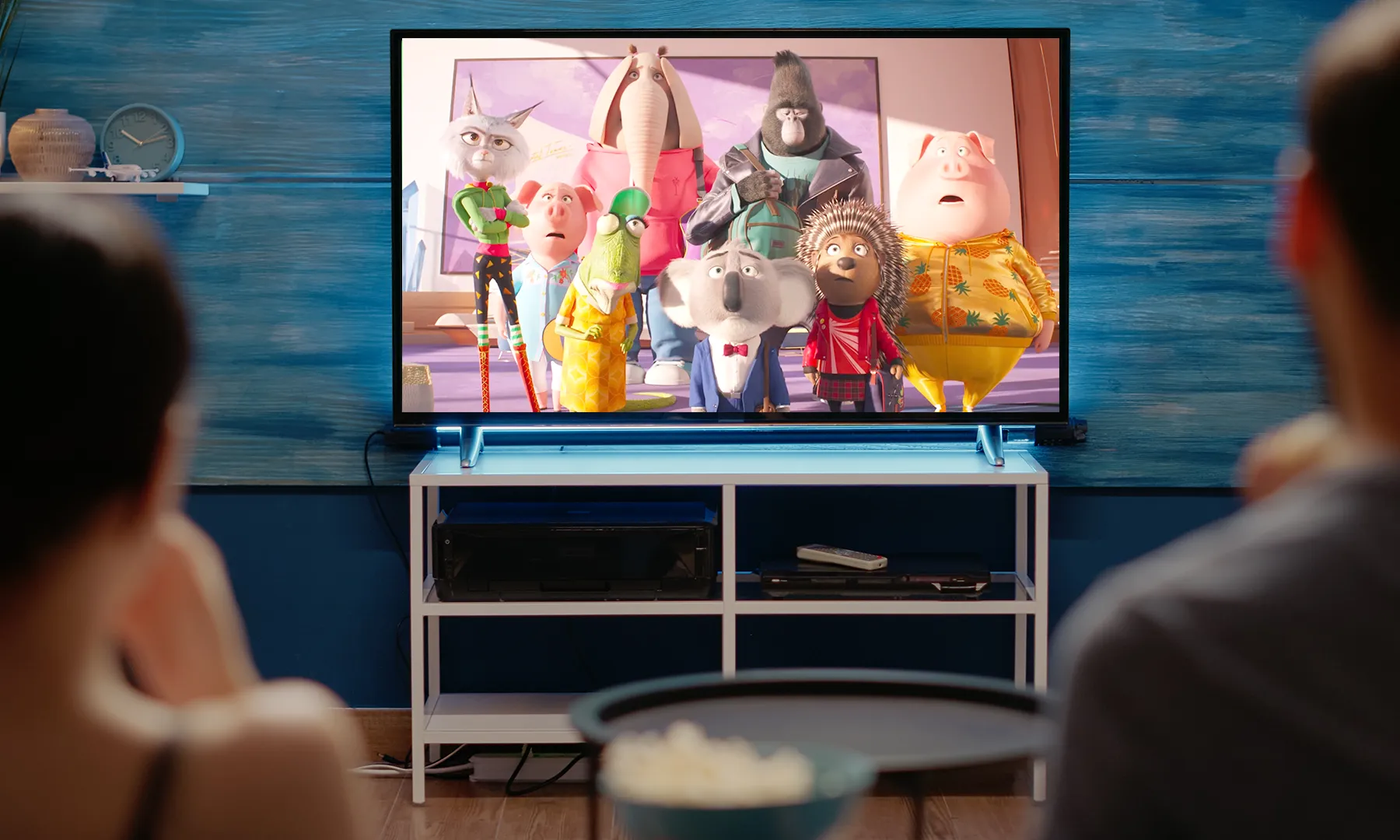 Deciding about the best movie to watch is easier said than done as it can be a real challenge. You've decided you're going to watch something and you have the entirety of options at your disposal, including even a pared-down list of films you've already bookmarked to watch at a future date. But then there's the choosing part – you have to find something that fits your mood or something you and your friend or significant other can agree on. But by the time you stumble on something you think maybe is the one, it's too late, you're too tired, and indecision has won out. Let's be real here, we've all been there.
So, to help you decide on your next watch and for your slow, chill days to go as outstanding as possible, here's a list of movies – from awesome action flicks to cool choices for children to horror-thriller movies – you can currently find on your favorite streaming platforms. These are the top movies in the Philippines in the month of February according to JustWatch.com. Go and stream away!
10. Groundhog Day
IMDb Rating: 8.1/10
Where to watch: Apple TV
Groundhog Day unfolds so inevitably, so entertaining, so apparently effortless, that you have to stand back to see how good it really is. This film follows the story of a man who finds himself living the same day over and over again. The catch? He's the only one who knows this is happening. And after going through periods of dismay, despair, suicidal self-destruction, and recklessness, he begins to do something that is alien to his nature – he begins to learn.
9. Spider-Man: Into the Spider-Verse
IMDb Rating: 8.4/10
Where to watch: Apple TV, Google Play
The brilliance of this catchy animated "Spider-Man: Into the Spider-Verse" shows itself in the project's otherwordly ability to simultaneously reset and expand all that has come before, creating an inclusive world where more than one (pretty much anybody, even you) can wear the mask! This reboot is a fantastic animated take on a universe that brings in multiple Spider-People from other realities.
8. Sing
IMDb Rating: 7.1/10
Where to watch: Apple TV, Google Play
Is it wrong to swoon over a soulful-eyed animated Cockney ape and hums like a boy-band angel? Set in a world like ours but entirely inhabited by animals, Sing revolves around the story of a dapper Koala who presides over a once-grand theater that has fallen on hard times. He will do anything to preserve it and restore it to its former glory even if that means producing the world's greatest singing competition. This animated comedy film is not just star-studded and definitely entertaining but it also gives lots of life lessons when it comes to achieving life goals. It will simply teach you to not let fear stop you from doing the thing you love.
7. The Power of the Dog
IMDb Rating: 6.9/10
Where to watch: Netflix
Another newcomer on the list is The Power of the Dog. This movie is a slow, sly entertainment that reveals itself to you in subtle, measured glimpses. Set in 1920s Montana, it's about a gruff and bitter cowboy who takes an immediate dislike to his brother's new wife. In turn, her son takes a dislike to him, determined to protect his mother, setting the stage for fascinating, subtle power plays and dynamic shifts as the contentious new family attempts to settle in together. Just like other Campion films, you can expect exquisite shots and stunning glimpses into small moments of human vulnerability. This also makes a striking impact that seems to land all in one final blow.
6. The Tragedy of Macbeth
IMDb Rating: 7.2/10
Where to watch: Apple TV
Dropping three places in February's list is The Tragedy of Macbeth. This movie will remind you of German expressionist films, film noir, and gothic horror films. Shot in silvery, at times gothic black and white, has a moody score, and takes place on incredible sets, unlike other films that are too meticulous, studied, and hyper-stylized to leave you genuinely haunted or spooked, this is an out-and-out experiment by a master cinephile, and on those terms alone, this is great cinema. It's a film you will enjoy if you know your Macbeth or movies in general.
5. CODA
IMDb Rating: 8.0/10
Where to watch: Apple TV
At first glance, you might think that this is all about predictable beats you've seen countless times before. But CODA will prove you wrong. By twisting the formula and placing this recognizable story inside a new, perhaps even groundbreaking setting, it pulls off nothing short of a heartwarming miracle. Played by the exceptional Emilia Jones, the gifted young girl in question here happens to be one, navigating the intricacies of her identity, passions, and familial expectations, trying to reconcile them without hurting anyone's feelings, hers included.
4. Free Guy
IMDb Rating: 7.2/10
Where to watch: Apple TV
Another film that's new on the list is Free Guy. It is a 2021 American sci-fi action comedy film starring Ryan Reynolds. In this movie, a bank teller who discovers he is actually a background player in an open-world video game decides to become the hero of his own story… one he rewrites himself. Now in a world where there are no limits, he is determined to be the guy who saves his world before it is too late. If you're a gamer who often turns to virtual worlds to escape their own, or maybe just someone who wants something new to watch, this could be your pick.
3. Texas Chainsaw Massacre
IMDb Rating: 4.8/10
Where to watch: Netflix
If you're a fan of horror movies, chances are, you've already seen The Texas Chainsaw Massacre as it is considered one of the classic and greatest horror movies of all time. As expected of extremely successful films, The Texas Chainsaw Massacre has inspired a great number of sequels, remakes, and reboots ever since its release in 1974. This year's remake brings back old characters and introduces us to fresh faces, ready to be slaughtered by Leatherface. So if you love bloody, disgusting, gory, just straight-up violent horror movies, this is a must-watch!
2. Dune
IMDb Rating: 8.1/10
Where to watch: HBO Go, Apple TV, Google Play
If you're a sci-fi fan (or maybe you love Timothée Chalamet or Zendaya), this is definitely for you! Dune is a movie adaptation of Frank Herbert's original novel of the same name. It tells the story of a brilliant and gifted young man born into a great destiny beyond his understanding, who must travel to the most dangerous planet in the universe to ensure the future of his family and his people. As evil forces explode into conflict over the planet's exclusive supply of the most precious resource in existence – a commodity capable of unlocking humanity's greatest potential – only those who can conquer their fear will survive.
1. Venom: Let There Be Carnage
IMDb Rating: 6.0/10
Where to watch: Apple TV, Google Play
Climbing to the top spot in February is Venom: Let There Be Carnage. This movie is two things – a blockbuster comic-book sequel and a mismatched-buddy comedy. But beneath the wacky quips and gnashing teeth, it's something else entirely – a love story. In this sequel to Venom, we find a reporter and his alien symbiote Venom, struggling to live together. This conflict worsens when a serial killer demands that the reporter publish his life story. Long story short, the serial killer gets close enough to bite him and ingest his blood, transforming into the red symbiote Carnage. It's a chaotic fall that sends the protagonist pair into a tailspin argument. You must stay 'til the end though because some truly mind-blowing developments occur that you'll definitely want to see!
Binge-watching movies with the family are more remarkable when we are chilling in the comfort of our homes. Lumina Homes, the best affordable housing developer in the Philippines, ensures that you and your family get what you need and want – a cozy living space that you can use for entertainment. Turn your dream for bigger and better homes a reality by looking through the properties for sale of Lumina Homes.

Try our Home Loan Calculator
Loan Calculator
Try Lumina Homes' loan calculator and get an estimate computation for your preferred Lumina property and home model.