Tips for Staying Safe at Concerts and Music Festivals
30 May 2023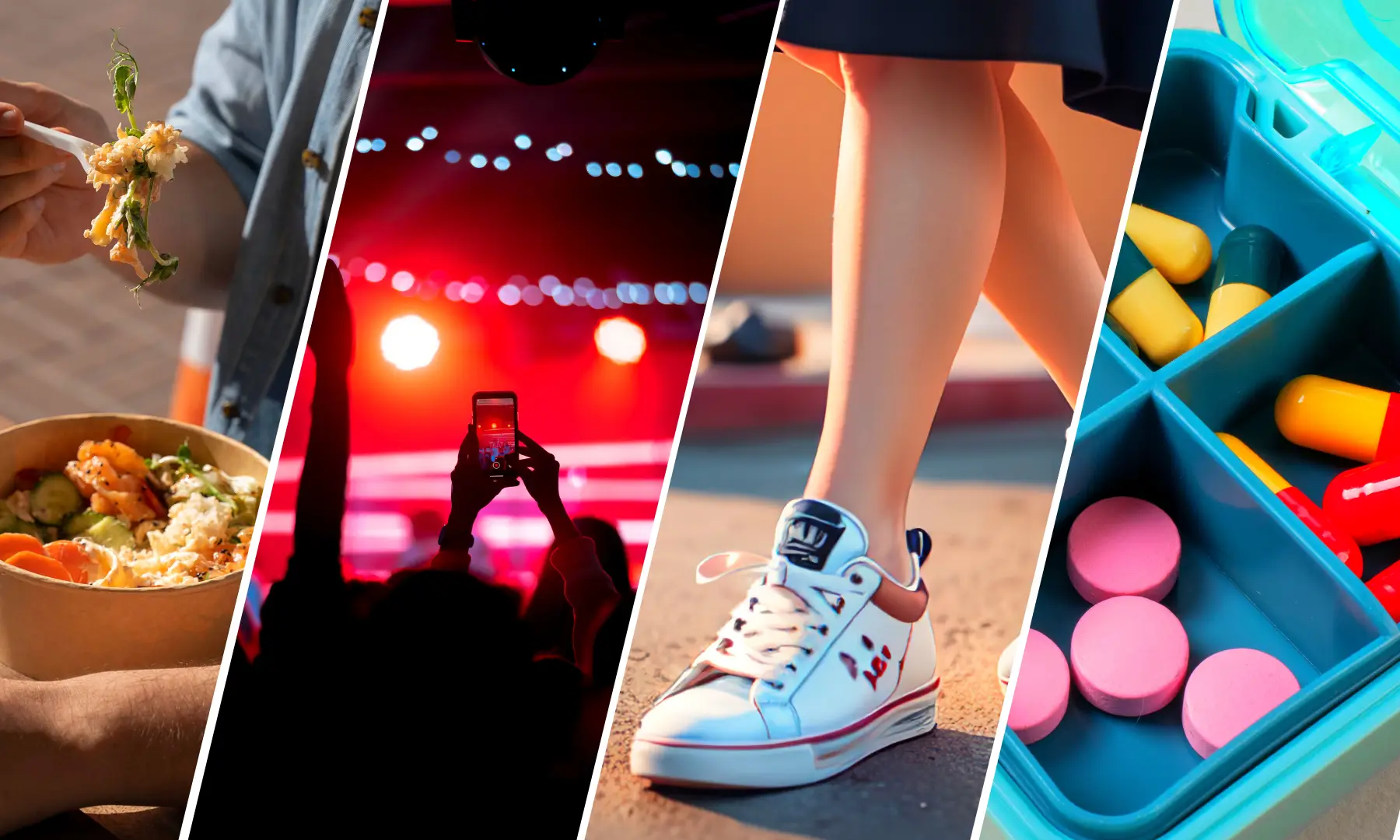 Are you a first-timer for an upcoming Philippine concert that you will attend this 2023? It pays to be prepared to keep you safe during the entirety of the concert's duration. After all, concerts are expected to be jam-packed with the risk of a crowd surge and other accidents. As such, taking your safety into account is a must before your actual concert or music festival attendance.
It helps to ask advice from friends who already have experience attending indoor or outdoor concerts. Still, you might want to consider reading through blogs like the one we prepared to provide you with sound safety advice to keep you utterly safe and sound before, during, and after the concert. Read on for more details!
Concert Safety Tips to Fully Enjoy Your Live Music Experience
This June 2023 onwards, artists who will grace Philippine arenas and stadiums with live music events include Bruno Mars, Fra Lippo Lippi, SB-19, Sheryn Regis, Sabrina Carpenter, Lewis Capaldi, Alanis Morisette, Lauv, Niki, TWICE, Sam Smith, and Mayday Parade, among many others.
Taylor Swift has yet to announce her international tour dates, but Filipino Swifities' hopes are high that her world tour will include the country, which is a certified Swiftie nation!
Without further ado, below are our concert safety tips that you can adopt before, during, and after your unforgettable live concert experience.
Before the Concert
For starters, it's critical to also prepare before actually being present at the concert. As such, these are our preliminary tips on how to save yourself from inconveniences before you proceed to attend live music.
Wearing sneakers or comfortable gym shoes is a must. This kind of footwear will make it easier for you to navigate through a packed crowd. This will also provide stability as you go about exiting the stadium when the concert officially culminates.

Place your phone, wallet, and other essential possessions in your front pockets. This is especially valuable if you're wearing pants or jeans. This is so they wouldn't easily fall off or get snatched easily.

Leave expensive jewelry at home. This applies to everything you wouldn't want to be lost or stolen in an environment where such prized belongings are practically impossible to retrieve. What's more, pieces of jewelry can be easily taken off.

Make sure to eat properly and sufficiently before or at the event. The concert will use up all your energy, making it extremely vital that you are energized with food and adequately hydrated with water.

Bring your medicines if you have a medical condition. This way, you could prevent catching an illness or encountering an attack that will ruin not only your concert experience but also your physical and mental health.

If you're attending with a child, write your contact number on their arm. This is in case you get accidentally separated during the event, which can be highly likely considering the number of attendees who are already rubbing elbows inadvertently.
During the Concert
Concerts are a crowded event that necessitate safety precautions especially during the concert itself. Stay safe althroughout your festival experience by following the continuation of our concert safety tips below.
While hydration is important, don't drink too much. Drink plenty and stay hydrated, but not to the point of becoming detached from your surroundings. It will also prevent you from holding your urine for too long as caused by excessive water drinking, which could be detrimental to your bladder.

As much as possible, avoid the mosh pit. Mosh pits are the front of the stage and typical at rock concerts. This is where most "moshing" occurs, hence the term, where very physical movements and dances take place.

Implement the "buddy system." During concerts, attendees often choose to have company than going alone. With this, you and your pal can use the buddy system where you promise to take care and watch over each other at all times.
In the event of a Crowd Surge
Going to a concert has plenty of risk involved, such as a massive crowd crush and stampede. In the event of a crowd surge, here's what you ought to remember to reduce the risks and harm that the crowded event may cause.
Oxygenate by not screaming. Yelling will only drain you. In addition, try to leave as much space around your space as much as you can. You can also lift your head up if you're caught up in a suffocating crowd crush. This will allow you to breathe properly

Conserve your energy. Do not attempt to push people to save yourself as it will actually result in the opposite. Rather, go with the flow by moving along with the crowd, instead of against it.

Get into a fetal position if you fall off in the event of a crowd crush. Ideally, your left side should be on the ground. This is so you could protect your vital organs such as your heart and lungs. Also, use your hands to shelter your head.

Don't be in panic mode, and trust your instincts. Large crowds are prone to crushes and surges, and choosing to leave before it gets out of control is wise. You may not have fully enjoyed your experience if you leave early, but at least you are safe and can go to the next concerts that you wish to attend, and be more alert as you learned from firsthand experience.
When attending concerts, it helps if your house and lot in the Philippines are near the concert venue. For example, the Philippine Arena, the country's biggest stadium, is located in Bulacan province. Lumina Homes, Vista Land's modest housing segment, has five affordable house and lot projects in Bulacan, namely in San Miguel, the City of Baliwag, Plaridel, Calumpit, and Pandi. If you're an avid concert-goer, an affordable house and lot for sale purchased through Lumina Homes near concert venues are convenient and practical for this purpose.
You can also live near Metro Manila and have access to convenient transportation and infrastructure projects without actually living and experiencing the overwhelming hustle and bustle of the country's busiest and noisiest economic center. After attending a concert in the metro, you will always have a home in the province to come home to and relax.
An affordable house and lot investment through Lumina Homes is doubtless worth your hard-earned savings. Join our property brand's ever-growing community of homeowners and reserve your house and lot very soon!

Try our Home Loan Calculator
Loan Calculator
Try Lumina Homes' loan calculator and get an estimate computation for your preferred Lumina property and home model.