Things to Do in Tuguegarao for an Awesome Travel Adventure
14 June 2022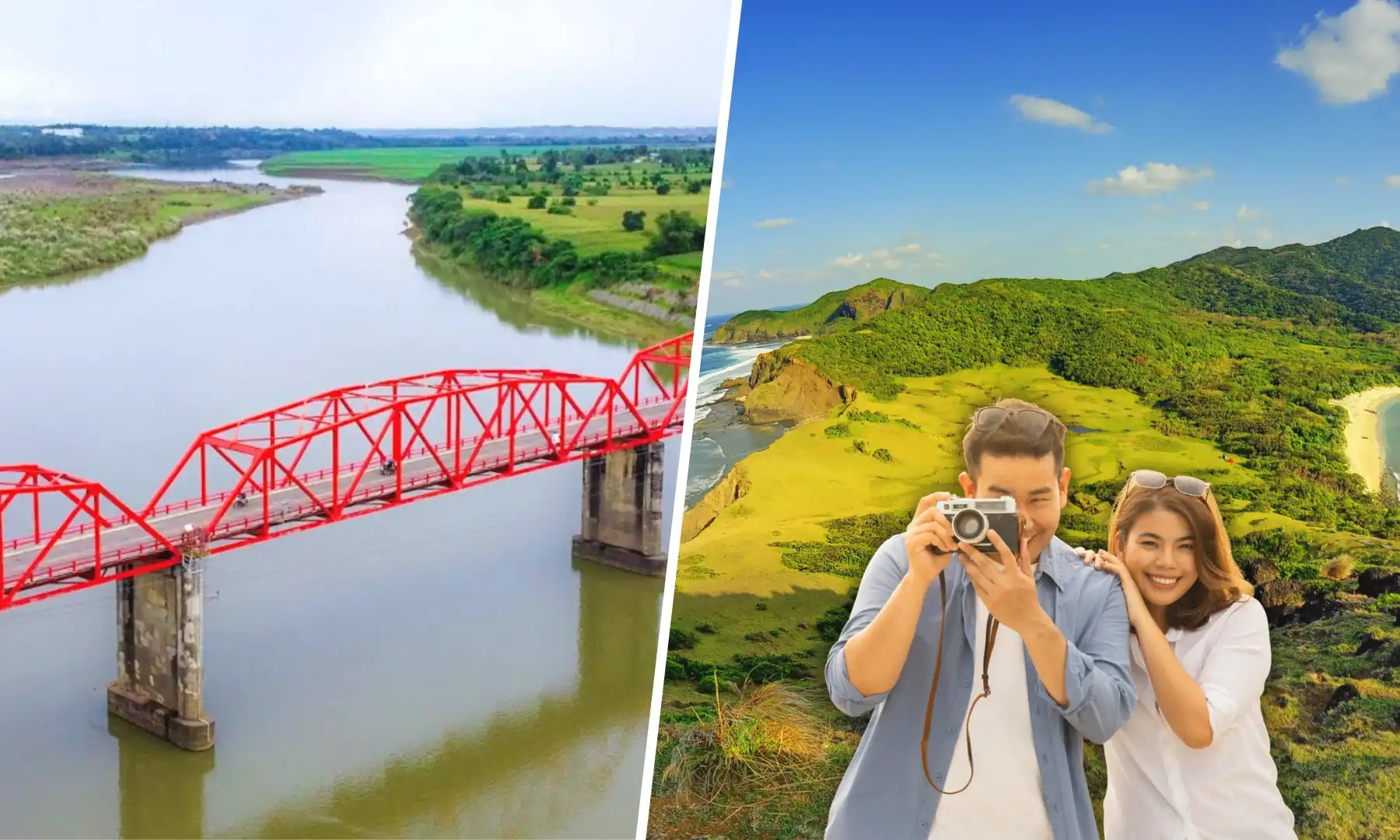 Cagayan province's capital city is Tuguegarao City. Unlike many other provinces in the Philippines where you can mostly enjoy island hopping, a visit in Tuguegarao welcomes you to a wide variety of natural habitats, including woods, rivers, and mountains, that would appeal to outdoorsmen, hikers, and nature enthusiasts.
As a matter of fact, Tuguegarao City, often known as the "Gateway to the Ilocandia and the Cordilleras," borders the Pinacanauan River as it flows into the Cagayan River and is surrounded by three mountains and rolling hills, notably the Sierra Madre, the Cordillera, and the Caraballo Mountains.
Are you going to visit the Gateway to Ilocandia and the Cordilleras anytime soon? Here are some of the fun activities that you can do and places to visit while you explore the City of Tuguegarao.
Jack up your daily steps goal on Buntun Bridge Cagayan Valley Region.
As far as we know, Buntun Bridge is the country's longest river bridge. It stretches from Tuguegarao to Solano, then to Cagayan, and covers the enormous breadth of the Cagayan River, which is believed to be the Philippines' largest river basin. There are two lanes of traffic for cars and pedestrians on the 37 m (121 ft) high, 1369 m (0.89 mi) long, concrete and asphalted infrastructure.
As one walks down the solid path, they are able to see a great vantage point from which to photograph the valley's vast size in all its glory.
Location: Buntun Bridge, Tuguegarao, Cagayan (Around 27 mins travel time from Lumina Tuguegarao)
Ascension to Iguig's spiritual heights.
One of the most eye-catching nibs when it comes to religious and professional endeavors. Located in Iguig, Calvary Hills has 11 hectares (27 acres) of undulating hills from which the mounted bigger-than-life colorful sculptures depicting the Passion of Christ in Calvary are hung. Viewing the Cagayan River from a staircase behind St. Antonio de Galicia's Church is enhanced by the sight of these enormous sculptures.
The Jubilee Cross Chapel completes the awe-inspiring ambiance by attracting believers who think that the presence of an actual relic of the real cross can satisfy one's spiritual needs.
Location: 30 Cagayan Valley Rd, Iguig, Cagayan (Around 16 mins travel time from Lumina Tuguegarao)
Witness the spectacular lights and visit Callao Cave.
Callao Cave is a breathtaking site of dimly lit and brightly lit caverns tucked away under the surface of the island of Cagayan. There are few sources of light in caves, but gaps in the ceiling above emitted a light that seemed to concentrate on the most artistically carved stones, which have been sculpted by nature. Stone looks to be an altar niche, and wooden seats have been positioned in front of it. Vegetation graces the gateways leading to this melancholy location in certain places as well.
Callao Cave Address: Peñablanca - Callao Cave Rd, Peñablanca, Cagayan (Around 38 mins travel time from Lumina Tuguegarao)
Get to know more about the Cagayan Province at Cagayan Museum and Historical Research Center in Tuguegarao City.
When it comes to documenting the province's history, culture, and art forms, Cagayan Museum and Historical Research Center is the premier resource in the province.
Their exhibits, which include relics, fossils, ethnographic objects, antiques, and works of art, will teach you more about the city of Cagayan. Apart from that, the museum has an archive and a research center for the further study of these old relics and a greater understanding of what Cagayan used to be like in the past.
Location: Corner Otis &, Aguinaldo St, Tuguegarao, Cagayan (Around 21 mins travel time from Lumina Tuguegarao)
Take a rest and unwind in Rizal Park.
After your exhausting excursion to some of Tuguegarao's tourist spots, you can take a break and rest here in Rizal Park.
To avoid confusion, this Rizal Park is smaller and less majestic than the one in Metro Manila, yet it doesn't diminish its value. Taking use of the park's wide space and the fresh country air, visitors may go for a run, play a game outside, practice Zumba, or just rest. At night, when the beautiful statue of Jose Rizal, the Philippine National Hero, is bathed in light, the park's allure is amplified to its fullest.
Location: Rizal Street., Centro 10, Tuguegarao, Cagayan (Around 21 mins travel time from Lumina Tuguegarao)
Uncover Sierra Cave Hidden Treasure
This city in Cagayan is not only known for its historical and cultural attractions, but it is also an intriguing place to do research and study.
Like its nearby Callao Caves, the Sierra Cave features an atmosphere where the living coexists with the apparently gloomy path of life that is continually giving birth to nature's most stunning rock creations. Sierra, unlike Callao, has long and small passages that need crawling on the cave floor to get in. Not only do stalactites and stalagmites call it home, but intriguing speleothems or a structure formed in a cave by the deposition of minerals from water such as helictites and straws also call it theirs as well.
Location: Callao Cave Rd, Peñablanca, Cagayan (Around 36 mins travel time from Lumina Tuguegarao)
Don't miss the pancit from Cherry's Panciteria.
In Tuguegarao, Cherry's Panciteria should not be missed by foodies and tourists alike. This 'panciteria,' as the name implies, specializes on various forms of the traditional Filipino cuisine pancit.
For example, you may discover pancit ala dagul, special pancit, and pansit batil patung among the many pancit varieties available in this region. These pancit recipes may also be ordered in big quantities, enough for a family of four. The restaurant's reputation as a wonderful place to eat precedes it when it comes to food quality.
Location: 33 D Zamora St. Bagumbayan Centro 5 3500 Tuguegarao City, Cagayan (Around 23 mins travel time from Lumina Tuguegarao)
Schedule a site tripping at Lumina Tuguegarao
Because of its importance as a major urban and growth hub in Northern Luzon, the city is home to a variety of infrastructures, such as tourist attractions and lodging establishments. This also makes it a great location for a home investment through Lumina Tuguegarao.
Lumina Tuguegarao is a 30 hectares land development project that can be found on Stoops Blvd. Carig Norte, Tuguegarao City, Cagayan with a total of 3, 331 saleable house and lot packages. The subdivision is also near to some of the great travel attractions and adventures in Cagayan Province as well as shopping malls and supermarkets.
Don't miss your chance to visit Tuguegarao and explore the wide range of home model units and amenities that we offer in our community. Plan ahead and schedule your site tripping now in our subdivision and discover the perks of living in the Gateway to the Ilocandia and the Cordilleras with Lumina Tuguegarao!

Try our Home Loan Calculator
Loan Calculator
Try Lumina Homes' loan calculator and get an estimate computation for your preferred Lumina property and home model.