Squid Game Pinoy Version
29 September 2021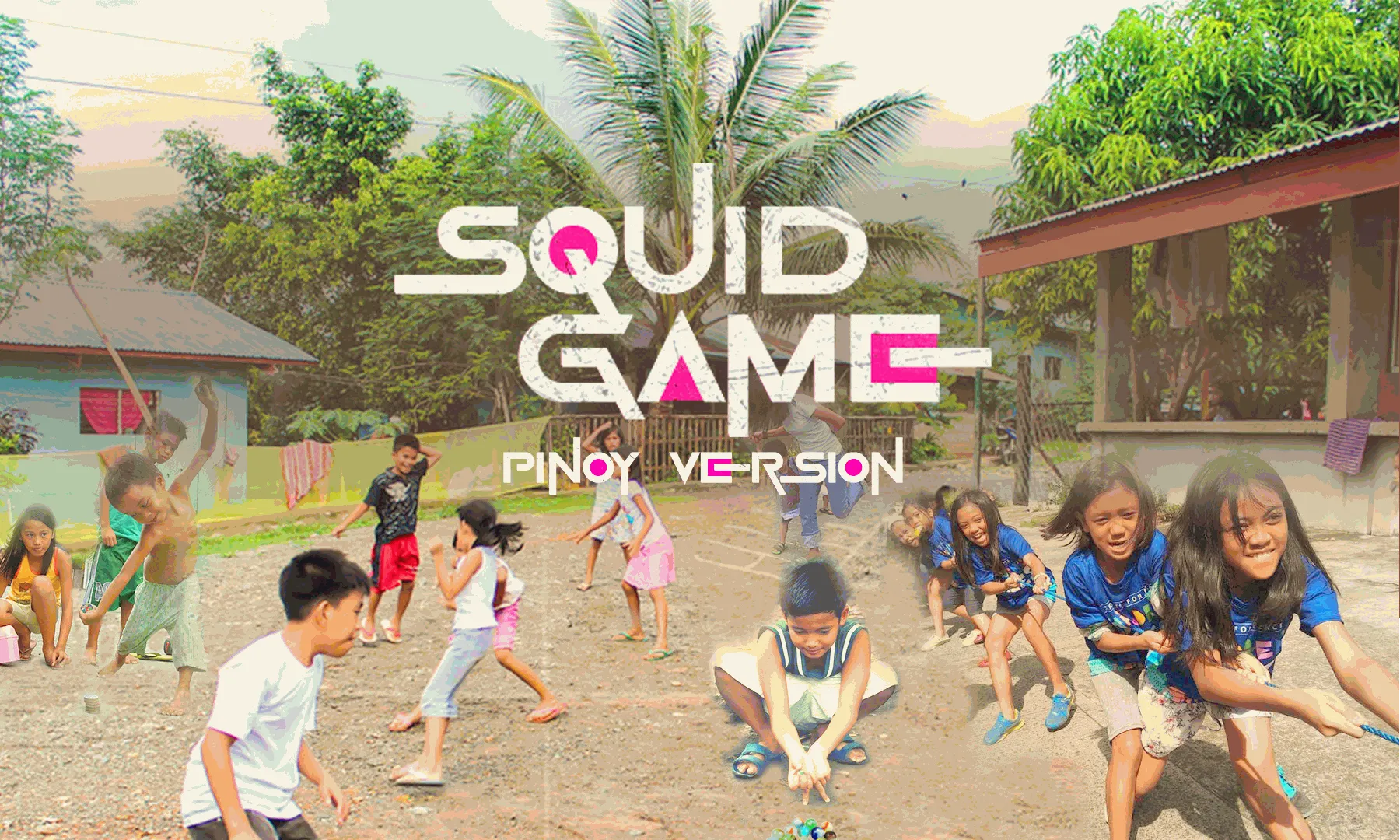 Have you also experienced the "Squid Game Fever"? Squid Game is currently the most popular Netflix series. It is a tale from South Korea about individuals who have failed in life for a variety of reasons but have received an unexpected invitation to take part in a realm of children's games to win a huge cash prize. Despite its explicit and violent content, the Netflix series that was released on September 17 with Park Hae Soo as one of the main casts, has a strong hook and can be finished in a single sitting.
In addition to being a huge success for Netflix, "Squid Game" is also a fan favorite on the internet. In fact, there is a Filipino actor who was included as a cast in this Korean thriller. The show's ensemble also includes Christian Lagahit, a Filipino actor living in South Korea who teaches English. He plays the character of Player 276 in the program and goes by the screen name Chris Chan.
Even more, Squid Game also recently topped the popularity score rating of TV shows for September 2021 based on the data generated by JustWatch, a smartphone app and web resource that compiles the title listings from a variety of content providers into one place.
Did you ever wonder what would happen if Netflix's top-rated all-time program Squid Game will be played in the Philippines? Netflix Philippines answered this question by consolidating the six children's games featured from the survival film Korean thriller and transform it with our very own traditional Filipino games.
Let's take a look on some of the Pinoy games version of Squid Game according to Netflix Philippines:
1. Ddakji is Pogs
Milk Caps or more famously known as Pogs is a kid's game in which players use flat circular milk caps. These caps are piled up by the players, and they take turns dropping a "slammer" item on top of them, which causes the stack to collapse. To win the game of Pogs, a player must gather as many face-up caps as possible. This procedure must be repeated until no more face-down caps remain.
2. Red light, green light is Pepsi 7-Up
During break time, students like playing Pepsi 7-Up, the Philippines version of Red light, Green light. In this game, the "taya" or tagged is located on the other side from the players. They all want to get as close to him as possible when he says "Pepsi." The players all come to a halt as he shouts "7-Up." Players are put to the test of their agility in this traditional Filipino game as they reach for the taya and touch his shoulder. To avoid becoming the next taya, the participants must run back to their base or they will be next tagged.
3. Marbles is Jolens
Marbles or Jolens/Holens as they are famously called in the Philippines may be used in a wide range of games. Some common variations of these games include the type in which players try to knock their opponents' marbles out of a circle with their own (and thus win them). Another type of jolen game is the time wherein players try to strike a target and roll their marble through the hoop or into the hole by rolling, tossing, or knuckling the marbles.
4. Stepping Stones is Step? Yes! Step? No!
This game is mostly played by girls. When playing on pavement, you'll use chalk to create your "territories," and you'll use a stick to sketch your "lands" (if played on dirt road or soil). To take part in the game, players must be able to hop/skip back to the starting point without falling or stepping on a line alternatively on one and two legs with their eyes closed or gazing up in the air. If they fail, the other players will be able to catch up to them by gaining more "territories" inside the game area.
5. Squid Game is Patintero
There are two groups, each with three members at a minimum. On one team is called the "it," and they behave like human mazes, keeping the other team from getting "home" or out of the game. As a result, members of the "it" team must make it difficult for the other team to go through the maze by extending their arms or legs to make contact with the opposing squad's players. Anyone on the other side who is touched is deemed "dead" or out. There is a horizontal or vertical line, and sometimes diagonally, painted on the ground that the "it" players may only travel along. If a member of the other team manages to escape the labyrinth, the players still trapped within are "rescued," and they may return to their homes without having to go through the human maze.
6. Tug-of-war is Hilahang Lubid
The tug-of war from Squid Game is quite similar with the Pinoy version. There will be two equal groups of players created from the participants. You may use lubid (rope) in the Philippines, or you can simply pull on the waist of another person to play this game. Players should draw the rope in the opposite way while using a lubid, and a handkerchief is used to indicate the center point at the ground as a reference point for this technique. As you pull the rope, you must use all of your strength. The primary objective of the game is to defeat the opponent's group's force power by grabbing a large part of the rope and a few of their members. The winning team is the one that pulls the rope first, assisted by some members of the opposing team.
More Like This in Netflix Philippines
Can't get enough of the Squid Game fever last September? You can still watch other Netflix series similar to Squid Game. Here are some of shows that you should include on your Netflix list:
Battle Royale (2000)
Fans of Squid Game will definitely love Battle Royale, even if it is a classic thriller from 2000 about a bunch of ninth-graders from a Japanese high school who are compelled to participate in a Battle Royale because of a crazy law. In this game, they must murder each other until only one people remains, or they will all die.
Alice in Borderland
This Netflix Japanese series can remind you a lot of Squid Game. A group of gamers are trapped in a parallel-universe Tokyo, where they must compete in a series of cruel games to stay alive. Sounds familiar, right? The series' name alludes to the book that served as the series' inspiration, Alice in Wonderland. Also, there is a second season of eight episodes planned for the program.
Related Articles:
***
For more information about the affordable house and lot for sale of Lumina Homes, please contact (0917) 629 6523.
Visit our official website at www.lumina.com.ph and like/follow our official online channels: Facebook, Twitter, Instagram, YouTube, Google MyBusiness & Google Maps, Pinterest, Spotify, Viber, Telegram, Lazada, and Shopee.

Try our Home Loan Calculator
Loan Calculator
Try Lumina Homes' loan calculator and get an estimate computation for your preferred Lumina property and home model.