Senior Citizen Benefits: It's More Fun to Live in PH in your Golden Years
19 May 2022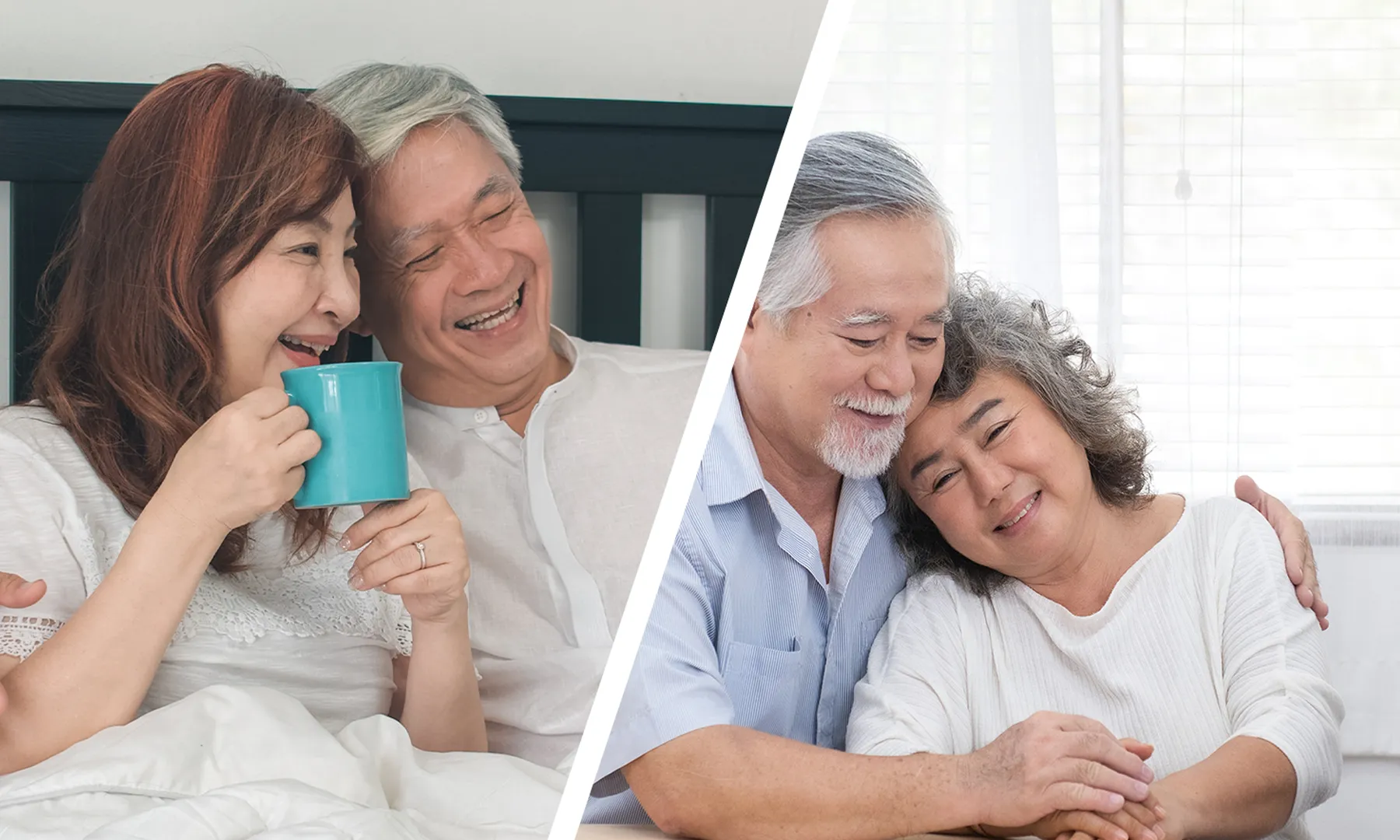 Those Filipinos who have worked overseas for a long period of time and have decided to return home at the age of retirement or even our hardworking elderly in the country may expect to get their benefits. SSS or Pag-IBIG Fund pensions are the most common source of benefits for our senior citizens.
According to Philippine government regulations, older persons may get discounts on food, utilities, preferential lane access to public and private services, as well as exemptions from certain requirements. Senior folks are now entitled to discounts and benefits for the rest of their lives as soon as they reached the golden age of 60 years old!
Expanded Senior Citizens Act of 2010
When it comes to aged care, there has been an evolution through time in the legislation. Considering the large number of elderly individuals in the nation and the rising concerns of the older population, the need for inclusive laws and policies became essential.
The "Expanded Senior Citizen Act of 2010" or Republic Act No. 9994 is an act providing for the Mandatory PhilHealth Coverage of Senior Citizens that was adopted on February 15, 2010, respectively, and is the most recent legislation to address the issues of senior citizens.
According to this Act, Filipinos are already considered as senior citizens once they reach 60 years old and above.
Senior Citizens benefits in the Philippines
A law in the Philippines, Republic Act 9994, outlines the rights and advantages that all Filipino seniors have. Elderly Filipinos above the age of 60 are eligible for a 20% senior citizen discount and are excluded from the value-added tax (VAT) on relevant products and services for their own use. The best thing about this? Both cash and credit card payments are eligible for these benefits!
Below is the list of discounts and VAT exemptions that our senior citizens may enjoy in the country:
Domestic air and sea travel fares

Funeral and burial services for deceased senior citizens including hospital morgue, embalming, casket or urn, embalming and cremation services, etc.

Accommodation and amenities in hotels, beach resorts, mountain resorts, etc.

Medical and dental services in private facilitiesincluding lab tests such as blood tests, x-rays, and other diagnostic and laboratory fees

Essential medical supplies and equipmentthat includes Hearing aids, eyeglasses, wheelchairs, crutches, dentures, etc.

Medicinesincluding generic and branded medicines, vitamins, and mineral supplements as long as there is a doctor's prescription

Places of leisurethat includes Cinemas, museums, parks, theaters, concert halls, etc.

Professional fees of attending physicians and licensed health workers

Public land transportation faresin jeepneys, buses, taxis, shuttle services, MRT, LRT, PNR, etc.

Recreation centers such as Rental and other fees for sports facilities such as gyms, badminton courts, tennis courts, ballroom dancing studios, bowling lanes, etc.

Restaurantssuch as food, beverages, dessert, and other consumables for dine-in, take-out, drive-thru, and delivery orders
Many additional benefits are available to the Filipino elderly, other than the 20% discount for senior citizens and the exclusion from VAT on purchases made by them. Some of the mandatory benefits for senior citizens are:
Discounts in special programs for senior citizens

Express lanes for senior citizens in all government offices and commercial establishments

Free flu and pneumococcal vaccinations for indigent senior citizens

Free medical and dental services in government facilities

Retirement benefits from SSS, GSIS, and Pag-IBIG

Scholarships and financial assistance for seniors' education in public and private schools

Training fee exemption on socio-economic programs
Other discounts and benefits for senior citizens in PH
In order to make it clearer, we explained here briefly how you can claim your senior citizens on certain establishments and services.
Domestic flights discounts
Since September 2017, the country's leading airlines have started giving a 20% senior citizen discount and a VAT exemption for online reservations for seniors, making travel to local places more affordable.
On their websites and mobile applications, AirAsia, Cebu Pacific, and Philippine Airlines are offering a senior citizen discount to senior citizen members. Prior to this change, the discount could only be used for purchases made in person at an actual airline ticket office.
A senior citizen discount only applies to ordinary domestic flight rates for those over the age of 60. There is no coverage for promotional rates, luggage allowance or other fees, or overseas travel. Customers must submit their senior citizen ID number when purchasing a flight and display the ID at the airport in order to get the discounted rate.
Fast food chains discounts
Seniors in the Philippines get a 20% discount at major fast-food franchises including Jollibee, McDonald's, Chowking, KFC, Greenwich, and even Mang Inasal. The Senior Citizen ID is all you need to get the discounted price at the checkout counter. For online delivery, just provide the senior person's name and senior citizen number.
Grabcar rides discounts
Taxi hailing services like Grab, which operate in the Philippines, are required by the LTFRB and the Department of Transportation to provide a statutory 20 percent discount to elderly citizens. It is necessary for senior citizens to show their Senior Citizens identification card with their birthday clearly visible or a legitimate government-issued ID to qualify for this special offer for them.
Groceries discounts
Does a 20% discount on groceries apply to older citizens? It's not possible. Although, there is a special 5 percent discount on certain food goods that have been given by the Departments of Trade and Industry and the Department of Agriculture, without excluding them from paying the sales tax.
Those at the age of 60 and above who purchase groceries costing at least Php 1, 300 a week are entitled to a 5% discount on the retail price of at least four essential needs and premium commodities that include:
Chicken, beef, and pork (fresh, canned, and processed)

Coffee, creamer, and sugar

Cooking oil and salt

Detergents

Electrical supplies, light bulbs, and batteries

Fresh eggs

Fresh fruits and vegetables

Fresh milk and other dairy products

Garlic and onions

Geriatric diapers

Noodles, canned sardines, and canned tuna

Rice, bread, and corn
You must present your OSCA purchase booklet when you buy in supermarkets, convenience shops, and pharmacy stores in order to take advantage of the 5 % senior discount. Exceptions to the special discount policy include sari-sari shops, cooperatives, wet markets, and talipapas.
Meralco and other utility bills discounts
Seniors may get a 5% reduction on their utility and water bills if their accounts are registered in their name and their home utilizes no more than 100 kWh of energy and 30 cubic meters of water in a month.
PhilHealth benefits
To ensure that all elderly residents in the Philippines have access to high-quality medical care, the Philippine government passed Republic Act 10645. PhilHealth is required by law to provide this coverage to the elderly. This senior discount and VAT exemption are provided by the government in addition to the senior discount and the senior citizen discount. PhilHealth benefits are removed from the medical cost first before the 20% reduction and VAT exemption are taken into consideration.
In public hospitals, the No Balance Billing Policy is in effect, which means that elderly citizens do not have to pay their medical bills.
Elderly patients do not need the Member Data Record (MDR) to get treatment; they may use their senior citizen card or any other government ID instead. However, registering as a senior citizen PhilHealth member is the best way to take advantage of the advantages more quickly.
Death benefits
A 20% discount is available to the families of deceased elderly people who are buried or cremated. Hospital morgues, caskets or urns, and embalming and cremation services are all covered by this death benefit. In addition to this, it is possible for the family to claim an SSS death benefit if the deceased senior citizen had been an SSS member and had made at least 36 months of contributions prior to the semester in which they died.
There is also a funeral benefit that may be claimed by family members who paid for the burial costs of a senior individual aside from the SSS death benefit. To get this benefit, the late member must have contributed a certain number of contributions. This benefit ranges from Php 20, 000 up to Php 40, 000.
Computation for the senior citizens discount
In the Philippines, senior citizens are free from paying the Value Added Tax (VAT). To calculate VAT exempt sales, you must divide the selling price by the applicable VAT rate. An example of a calculation is shown in the following scenario:
A senior citizen bought a product that is worth Php 500 with a VAT Rate of 12 %. The formula for the computation would be:
Selling Price ÷ VAT Rate = VAT Exempt Sales
Php 500 ÷ 1.12 = Php 446.43
Remember that on top of the VAT exempt sales, all products and services purchased by senior citizens will also get 20% off. In this case, VAT exempt sales should be multiplied by 20% to determine the discount. The formula for this is:
VAT Exempt Sales x 20% = Senior Citizen Discount
Php 446.43 x 0.20 = Php 89.29
Finally, the VAT-exempt sales should thus be subtracted by the senior citizen discount in order to determine the chargeable amount:
VAT Exempt Sales – Senior Citizen Discount = Billable Amount
Php 446.43 – Php 89.29 = Php 357.14
IMPORTANT NOTE: The Senior citizen law applies anywhere in the Philippines. It doesn't matter where the senior citizen resides as they can get these discounts and perks as long as they are in the country. Also, senior citizens are not allowed to have double discounts in an establishment. They can only use their discount perks once every day per store.
Senior Citizen Perks that you should be aware of
Because of its many rules and circumstances, the Philippine senior citizen act may be difficult to understand for the general public.
If you have parents or family members that are already in their senior years, it's important to learn as much as you can about your senior loved ones so that you can prevent misunderstanding and frustration. That is why we collected some reminders about the senior citizens' benefits:
A. Seniors may be eligible for a 20% discount via an Authorized Representative.
Your parents or grandparents may qualify for a senior citizen discount on your behalf if they are bedridden or otherwise unable to purchase food and medications on their own. The following documentation must be presented by an authorized representative when making a purchase on behalf of a senior citizen in order to get the 20% discount:
OSCA Purchase Booklet

Senior citizen ID or any government ID

Signed authorization letter from the senior citizen

The representative's government ID
B. You can use any valid ID to receive a discount for Senior Citizens
To make use of the Senior Citizen Act's benefits, seniors must show the Office of Senior Citizen Affairs (OSCA) their senior citizen ID. As long as their government-issued ID indicates their age, they are still eligible for a senior citizen discount. Elderly consumers who do not have an OSCA-issued ID may present any of the following acceptable IDs:
Driver's license

GSIS ID

Passport

Postal ID

PRC ID

SSS ID or UMID card

Voter's ID
IMPORTANT NOTE: Businesses can't refuse to grant discounts to elderly citizens if they only accept the senior citizen ID and refuse to acknowledge other acceptable IDs. Seniors have the right to seek the discount they are entitled to in such a case.
C. Priority line is always given to Senior Citizens
Customers over the age of sixty-five may make use of designated lanes at several establishments. R.A. 9994, on the other hand, mandates that enterprises without special senior citizen lanes give preference to their older customers.
D. Vehicle coding exemptions and free parking in some cities are available to seniors.
Senior people in the Philippines are given preferential treatment by certain local government units, including free birthday cakes and free movies.
Senior folks, on the other hand, will find the most practical and helpful advantages in commuting. If you're a senior in Makati or Manila, for example, you don't have to adhere to the number coding method. Meanwhile, in Cebu, Manila, Muntinlupa City, and Quezon City, they all provide free parking for seniors who have been registered with the Department of Transportation.
An ideal retirement place for senior citizens
Are you looking for an ideal place to have your retirement? Lumina Homes offer great communities for you!
Lumina Homes communities are located in the provinces that are only a few minutes travel time to city or town centers. We also have communities that are only an hour away from Metro Manila--giving you both the convenience of living near the metro as well as the relaxing and peaceful ambiance of the province.
We have over 50 project sites nationwide for you to choose from-- from Luzon to the Visayas and even in Mindanao!
Lumina Homes is also equipped with amenities that our senior citizens will surely love such as our mini gardens, jogging path, and our other eSpacio amenities that include but are not limited to community centers, shuttle terminal, multipurpose hall, play area, Tambayan ni Juan, and more parking spaces that can give convenience to our elderly residents.
Interested to know more about our different subdivisions and house and lot packages? Visit our website now!
But wait, there's more! Make your home reservations now and enjoy not just one (1) but seven (7) freebies and promos from Lumina Homes when you purchase any of our home model units through bank financing!
Hurry, take advantage of our great promo, and get your retirement place now with Lumina Homes!

Try our Home Loan Calculator
Loan Calculator
Try Lumina Homes' loan calculator and get an estimate computation for your preferred Lumina property and home model.