Rental Property Business: Seven First-time Land Lord Checklist Must-Have
19 July 2022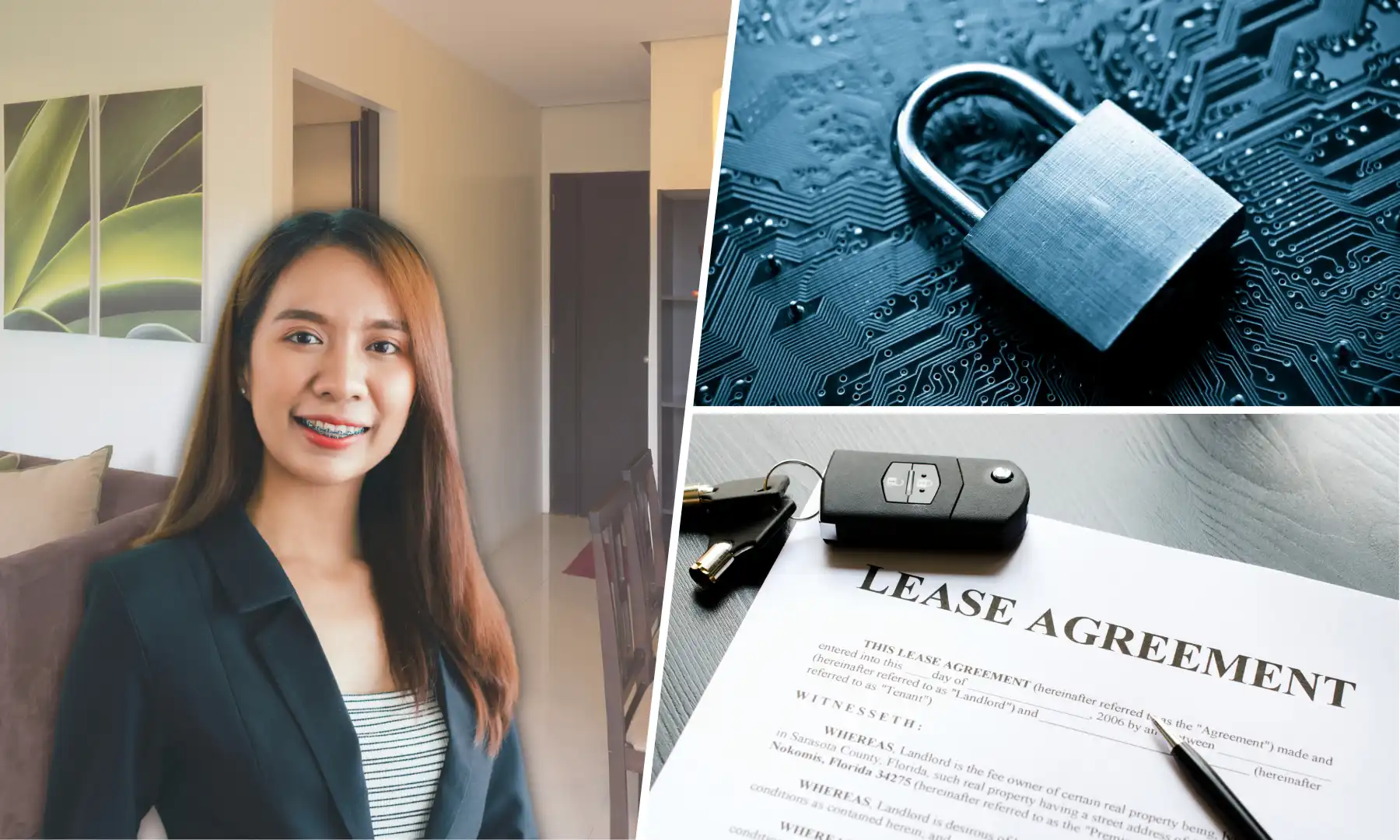 Are you planning to have your home or condominium rented out? Or perhaps you've been thinking to purchase an investment property. Either way, owning an asset and having it rented out is a bold but wise decision. Rental property is in demand these days especially when it's in a key location. And since you are starting a business, you must have a landlord checklist to follow for smooth and hassle-free transactions.
Your first-time landlord checklist must have a number of things to ensure that your potential tenant is taken care of. You can also use it to protect your rights as a responsible landlord. Review leasing and property rules, landlord-tenant laws, fair housing act, zoning laws, and even all the legalities notice periods so you're prepared for the agreement.
If new tenants are already inquiring, first-time landlords must follow a routine that includes a tenant screening process, completing the rental application, agreeing on a security deposit, and discussing the lease agreement. Indeed, rental properties are a good investment but you must organize everything to avoid unexpected expenses, and collecting rent shouldn't be a problem. That's possible if you have followed your checklist correctly covering your prospective tenants.
As we all know, it's equally stressful when a tenant moves out and when a new one will soon move in. As a property manager, you have to make sure that each month's rent, rental payment methods, lease terms, and the move-in date are agreed upon. We know that there are many things to keep track so here's a first-time landlord checklist to help you get started.
First Step: Prepare Your Rental Property
Once you have decided to rent your property, the next crucial step is to prepare it for the new tenant. That largely affects the market price and determines if your property or unit is ready for occupancy. Who would want to rent out an apartment that looks like a storage room, right? Or if the previous tenant left it with damages, it won't attract any tenants even if the rental price is cheap.
Also, you should check if you're complying with the local zoning laws in your area. See if your property needs an upgrade from the roofs, walls, floorings, furniture if there are any, stairs, railings, down to the interior elements.
Once you're happy with the property, post rental ads, responded to inquiries, went thorough tenant screening, and have chosen a renter, here are the things you must check next.
7 First-Time Landlord Checklist Must-Haves
1. Clean the unit or rental property.
Aside from the fact that it's a hygienic practice, cleaning the unit or the rental property before the new tenant moves in is very important. Make sure that it is free from clutters, pests, and random kinds of stuff from you or from the previous renters.
2. Double-check the utilities.
It is your responsibility to check if all the utilities are working. We don't want your tenants to experience flickering lights, bursting water pipes, power loss, or even annoying water interruptions.
3. Replace all the locks.
Yes, this may be an additional cost to your expenses but it's a necessity to change the locks in your rental properties. It gives security to your new tenants and it also frees you from the liabilities that may occur.
4. Validate the property's condition.
Both you and the tenant must document the property's condition before the move-in date. Doing so will help you identify if there are any damages after a renter moves out or if the current tenant reports any issues. List down all the details as much as you can from the condition up to the upgrade or repair it needs. Also, it's crucial to make photo documentation and discuss it with your tenant.
5. Settle the real estate property tax.
It's not your tenant's responsibility to pay the real estate property tax but yours. Hence, you must settle any unpaid tax payments to avoid penalties in the future.
6. Go through the lease agreement with the tenant before signing.
Another important task in your checklist is to thoroughly discuss the lease agreement with your tenant. Take the chance to explain the terms and conditions you have to avoid conflicts in the future. It's important that you and your tenant are on the same page in understanding the terms you have. This is also where you can give your tenants the chance to raise any concerns and negotiate if allowed.
Once both parties are satisfied with all the terms and conditions, you can now both sign the agreement.
7. Provide your updated contact details.
In the rental property business, clear communication is one of the keys to avoiding serious conflicts. As new tenants, they may have questions or clarifications that weren't raised during the lease agreement discussion. Also, it's crucial that you're notified of any changes, emergencies, or crises that may happen to your property.
Your tenant should have direct contact with you unless you have a property manager that can come to the rescue. Of course, don't forget to get your tenant's complete contact details. That's connected to collecting rental payments and making sure that your tenant can pay rent on time.
Should You Hire a Property Manager?
With your checklist above, it's true that property management is no joke. Your asset is in the line so you must take it seriously to manage your rental units or properties. While it's not a necessity to hire a property manager especially if you're just starting with one unit, it also comes with a bunch of advantages.
If you're a busy person and can't commit availability to your tenants, hiring a property manager is the solution. They will be responsible for screening tenants and negotiating lease terms. Property managers are also trusted to discuss leasing and property rules with a tenant, collect rent, handle repairs and maintenance, and issue notices. They will also be in-charge in handling move-in and move-out inspections and recordkeeping.
If you think you won't be able to keep up with the said responsibilities then it's best to hire a property manager. Just know that they charge for their service depending on the key responsibilities. Hence, take a good look at how you want your rental property business to run.
Start Your Investment with Lumina Homes
Are you ready to start investing in your future?
With projects in over 50 key locations, Lumina Homes offer affordable yet decent housings that can help you kick-start your investment journey. Surely, you can grow your money because real estate is one of the most ideal ways to secure your money.
Lumina Homes also offers a wide range of home model units near the National Capital Region. That's one of the perfect locations for leasing businesses as most people target key locations. Contact us and start investing in your future now!

Try our Home Loan Calculator
Loan Calculator
Try Lumina Homes' loan calculator and get an estimate computation for your preferred Lumina property and home model.