Real Estate 102: Expenses of Home Ownership
2 July 2022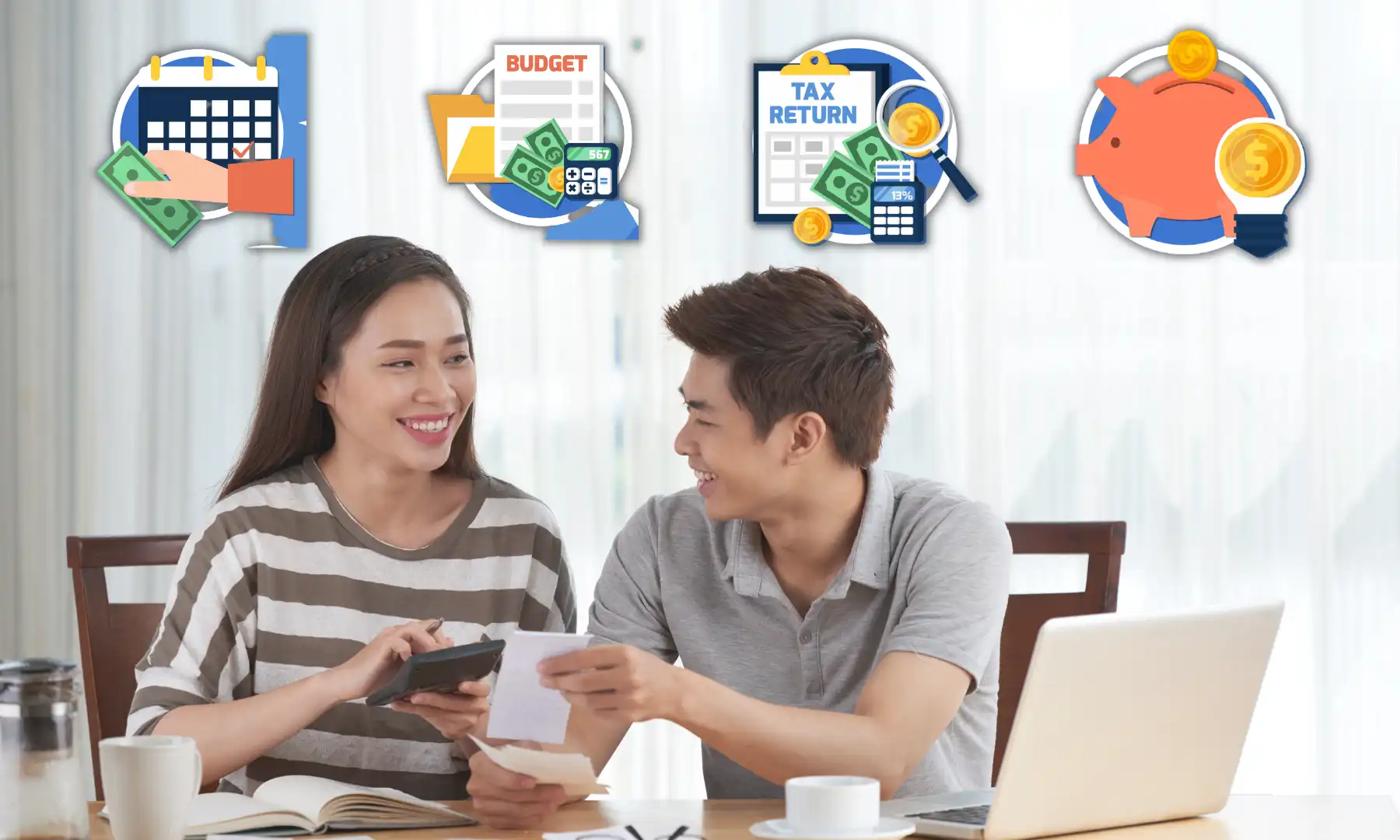 Congratulations on getting your dream home! You're past the first step–remember when you're processing your transfer tax in order to get the title of your property? You now have an idea of how processing the paperwork feels like in order to call your house truly your own.
However, it's not yet the happy ever after in your story of acquiring your own residential house and lot. Hang in there, it's time to introduce you to Real Estate 102: the expenses of home ownership.
The Hidden costs (and not-so-hidden ones, too!) of Home Ownership
Like it or not, owning a home is a full step toward adulting full-time. Hence, whether you are currently ongoing this milestone, or you're just planning to embark on this journey, here are the things and fees that you need to prepare for in buying a house.
A home purchase doesn't end with the purchase price of the property. Rather, your personal finance management will be tested as the extra expenses start once you start the process of owning a home. To give you a hand to prepare for your journey, here are the fees to expect in the process of acquiring your home.
A. One-Time Costs
These refer to hidden costs that can be unexpected yet inescapable in any homeownership process. However, there are also one-time costs that you should expect, as they are part of the true costs of homeownership.
1. Down payment
Of course, as with other big purchases, there needs to be a down payment made to your real estate agent. A general rule to follow is to pay a minimum of 20% of the purchase price. This way, you can rest easy knowing that you will have less to include in your monthly bills.
If in case you will pay less than 20 percent, you may be asked to get private mortgage insurance, issued by a reputable insurance company.
2. Closing Costs
As its name suggests, these fees may be one-time payments only, but they can be 1% to 3% of the total cost of the home's purchase price. It can get higher, especially when it comes to low-priced homes.
Other closing costs you must prepare for are the lender's fees for origination, processing, and underwriting the loan, appraisal costs, title insurance, deed recording fees, document prep fees, attorney fees, and credit report fees, just to name a few.
To help you understand why should you prepare for the closing fees mentioned, here are the specific services and output once you settle these fees.
3. Appraisal Fee
In order to establish your mortgage loan, an appraisal of your property shall occur. When this happens, experts will give you a fair estimate of your property's value, which would then affect your creditor's loan estimate.
4. Inspection Fee
Even if it wasn't your mortgage lender's requirement, it pays to have your house checked, may it be brand new or not. A home inspection examines the condition and safety of a real estate property, which does not only protect you from future unexpected repairs and costs but is included in the mortgage insurance.
5. Moving Costs
This could be the cost you could be excited about. Imagine, once you've settled most of the documentation, you can now be ready to move into your own home! However, a cost is still a cost, and hence, you should still include this in your expenses.
B. Ongoing Costs
As much as we want to have one-time costs for our dream house, there will always be something to improve, repair, and maintain in your property to make it safe and livable. These ongoing costs cover legal and practical aspects of your financial obligations for your property.
1. Property Taxes
Called amilyar in Filipino, a property tax is a part of our legal responsibilities as homeowners. However, it's not only residential houses that must pay property taxes. The following properties are considered taxable including land, building, improvements on the land and/or the building, and even machinery. Property tax computations vary based on your property's location's local government.
Get to know more about this financial obligation in this property tax article.
2. Monthly mortgage payment
As mentioned earlier, a down payment is inevitable for you to get your forever home. As many first-time buyers decide to enlist the help of mortgage companies for credit counseling, several mortgage payments can make prospective buyers become homeowners.
Because not everyone can pay the house upfront, payment schemes have been adopted by Property Developers. Among them is making use of monthly mortgage payment sponsored by banks or other creditors.
3. Homeowner's insurance
One of the essentials which you need to furnish for your mortgage payment is your home insurance. This homeowners insurance could also include your premiums such as property taxes and hazard insurance, which can be paid in your escrow account, a bank account similar to a savings account wherein you need to make an initial deposit so you have reserves in the account that can pay for your monthly costs. Here's some investment advice: if possible, get a homeowners insurance policy that can cover catastrophic events, as well, so your home is protected in the event of floods, fire, and other acts of nature.
4. Maintenance and repair costs
If there are unexpected expenses that you want to avoid while you're living in your dream house, it's maintenance costs. However, just like some of your one-time payments, these are inevitable and necessary for home maintenance.
5. Homeowners Association Fees
If you live in a condo or in a gated community, then most likely, you will have to pay your HOA fees. What services are included in this fee, you might ask? For your monthly payment, you can benefit from garbage collection, the safety and security of your property and person, and even other amenities you enjoy living in this area.
6. Utility Costs
Many homeowners overlook the fact that in owning a home, you also need to consider if you have more money to cover unexpected expenses. Some of the utility bills for your home may need to be paid on a monthly basis, but could also be quarterly, yearly and so on. To give you an idea, here are some utility bills you need to prepare for your home.
a. Air Conditioning
Many homeowners today choose to install an air conditioning unit in their homes. Unlike its foreign counterpart, the HVAC systems, it is only the air conditioner system that we install since the Philippines is a tropical country. Your AC units need to be maintained, hence this is a utility bill you will incur.
b. Lawn maintenance
This is definitely a hidden cost in terms of maintaining the beauty of your home. While you can do it without the use of professional help, lawn care can be time-consuming and will still need you to bear expenses for its upkeep.
c. Electricity, Water, LPG, Internet
Here are just some of the other things you need to also put into consideration in order to make your dream home the best it can be.
Lumina Homes: Firm Believers in Quality Life
We understand that buying a house is a dream come true. Hence, we can assure you of the quality and service mark we give in every residential house and lot you will purchase from us.
From the assistance to accomplish your documents for mortgage, moving, and maintenance of your property up to the safety and conveniences offered in the community you will reside in, there's a different kind of homeowners insurance Lumina Homes can offer: welcome to YOUR home.

Try our Home Loan Calculator
Loan Calculator
Try Lumina Homes' loan calculator and get an estimate computation for your preferred Lumina property and home model.