Nueva Ecija Food Recipes That Lumina Cabanatuan Residents Love
17 May 2022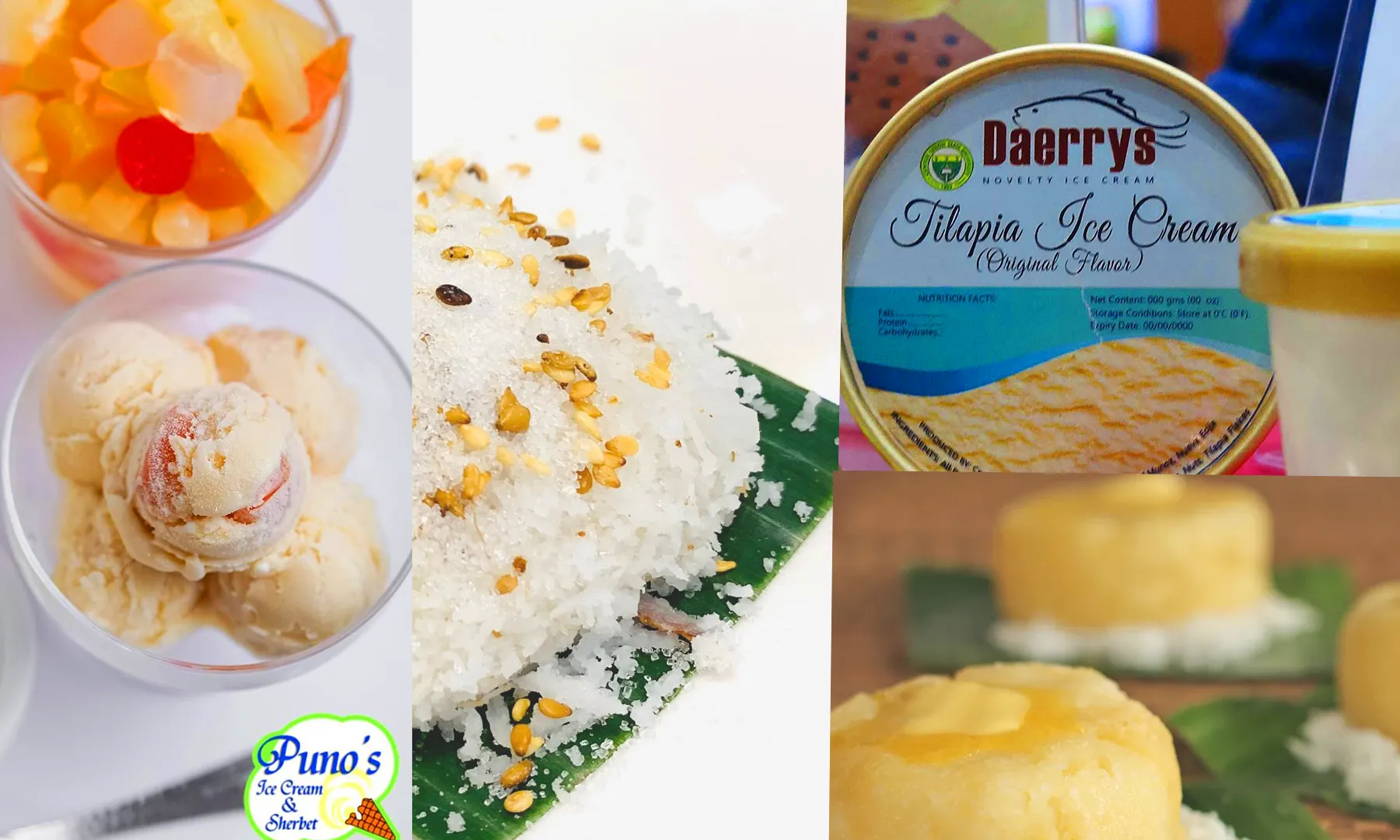 Many individuals go on journeys in search of new experiences or in order to take in the natural splendor of a specific location. However, for some people, traveling also entails sampling local specialties, such as food and drink that are only available in that region.
It sounds as if a trip to a new destination for foodies is incomplete without trying local delicacies, learning about the food culture of the area, and picking up souvenirs from the locals that they can take back home with them.
In connection with this, adding up to being one of the Philippines' top rice-producing provinces, Nueva Ecija has a lot more to offer in terms of historical sites, eco-tourism locations, agricultural tourism attractions, and, of course, cuisines.
That is why residents of Lumina Cabanatuan enjoy, not just the accessibility and practicality of their newfound community and new home that can be paid through a bank loan, but also the convenience of trying and savoring the sumptuous local dishes and delicacies in the Province of Nueva Ecija.
As a result, we've compiled a list of the best foods that Lumina Cabanatuan homeowners totally enjoy in their community. Below are the top specialties that you must include in your itinerary when you visit Nueva Ecija or when you become part of our Lumina Cabanatuan community:
We scream for ice cream!
The Philippines is a warm and humid country, especially when you are residing in Nueva Ecija! So it is a must that you know where to buy some refreshments, like ice cream when you go here.
1. Tilapia ice cream
The typical rocky road and vanilla ice cream are great but we know that it would be boring if you will try the same flavors that you can easily have in Manila when you go to Nueva Ecija.
In this case, why not treat yourself to a generous serving of tilapia ice cream? They even have an ice cream sandwich! Daerry's tilapia ice cream is one of the products of the Central Luzon State University (CLSU) that was produced as a response to the challenge to employ freshwater fish. Steamed tilapia flakes are combined with condensed and fresh carabao's milk, condensed milk, chopped walnuts, and sliced cheese to create this delicious ice cream flavor.
Although the flavor may seem strange at first, it is rather tasty. The tilapia ice cream doesn't have much of a fishy flavor or scent to it. In between the thick texture of cheese and chunky walnut chunks, there's a faint tinge of fish. It's sweet, but not overpowering.
Location: College of Home Science and Industry, CLSU, Science City of Munoz, Nueva Ecija (Around 1 hr and 5 mins from Lumina Cabanatuan)
2. Puno's Ice Cream fruit salad flavor
The tilapia ice cream on the list may make you believe we're done with the ice creams. But wait, there's more!
If you're not a fan of the abovementioned taste, you should try Puno's ice cream and sherbet, a locally produced and well-known ice cream brand in Nueva Ecija.
For those looking for something different, they have options like Buko Sherbet with Lychees and Ube Cheese as well as fruity ice creams like Strawberry and Fruit Salad. Chocolate with Cashew, Langka Cheese Cashew, Corn Queso, and the best-selling Cheese Cashew Macapuno are some of the other delectable tastes. In addition to their cup size products, Puno's ice cream may also be purchased in gallon proportions. The ice cream's quality may be compared to that of nationally recognized ice cream brands.
Sugar cones and pandesal are some of the perfect accompaniments to this ice cream. If you're going to be in Nueva Ecija or want to reside in Lumina Cabanatuan, this ice cream should not be missed!
Location: Maharlika Highway, Bitas, Cabanatuan City (Around 14 mins from Lumina Cabanatuan)
Other dishes and delicacies to try on!
In addition to these unique ice cream flavors, Lumina Cabanatuan residents also enjoy other cuisines and delicacies in Nueva Ecija such as:
3. Fresh carabao's milk dairy products
In contrast to most people's familiarity with cow's milk, water buffalo or carabao milk is a popular choice in this region. Carabao's milk is claimed to have a higher proportion of milk fat than cow's and goat's milk, making it creamier and richer.
Customers visiting the Philippine Carabao Center or PCC in Muñoz may get fresh carabao's milk and dairy products at Milka Krem, the dairy products shop there. Innovative items include carabao mozzarella cheese, kesong puti, cream cheese, gouda cheese, premium ice cream, flavored yogurt, and pastillas de leche from their line of flavored yogurts (such as their Choco Milk and Blueberry Yo!Gurt Drink) and ice cream.
Location: Milka Krem, Philippine Carabao Institute Science City of Munoz, Nueva Ecija (Around 1 hr and 7 mins from Lumina Cabanatuan)
4. Cabanatuan garlic longganisa and batotay
Longganisa is a delicacy in every province, and Nueva Ecija is no exception. To start your day off right, try the spicy and flavorful Cabanatuan garlic longganisa, a delicious twist on the traditional sausage prepared from ground pork and seasonings.
A sweet longganisa called batotay, which is made with beef and a special sweet sauce, is a good choice for those who like their longganisa on the sweet side. Longganisa may also be purchased in the wet market that you can easily take home in Lumina Cabanatuan!
Location: The Harvest Hotel. 1179 Pio del Pilar Street, Cabanatuan City, Nueva Ecija (Around 11 mins from Lumina Cabanatuan)
5. Palitaw and Nilupak
The region is known as the "rice granary of the Philippines," so you can anticipate that kakanin (sticky rice) or local specialties prepared from rice and root vegetables are popular here. By becoming a part of the rent to own house and lot packages from Lumina Cabanatuan, you may enhance your experience by learning how to create these local delicacies yourself rather than merely buying them from the local stores.
Chefs at PMP Paradise Farms provide cooking classes at the farm, where guests can learn how to make traditional dishes like palitaw and nilupak firsthand.
Small, sweet rice cakes, palitaw are produced from rice flour and water and served in the Philippines as an after-school snack. Sugar, coconut, and sesame seeds are placed on top of the delights before they're ready to eat. Nilupak is another dish prepared from either mashed cassava, sweet potatoes, or cardaba bananas wrapped in banana leaves and served with margarine.
Apart from this sticky rice cakes, they also offer sour soup that you might want to try.
Location: PMP Paradise Farm, General Tinio, Nueva Ecija (Around 47 mins from Lumina Cabanatuan)
6. Buko Lumpia
In Cabanatuan City, the local tea and coffee hotspot Caffe La Tea is a must-visit for coffee and milk tea aficionados looking for something new and exciting twists on their favorites.
Additionally, they sell appetizers, spaghetti, sandwiches, and Pinoy rice toppings (try the Cabanatuan longganisa rice) in addition to their enticing beverage selections that include Dark Choco Rock and Salt & Cheese. Chiz Buco Lumpia, a standard lumpia stuffed with coconut strips, vegetables, ham, and cheese Nueva Ecija style, is one of the menu's more interesting offerings. The Deviled Tofu, which is a spicy version of tofu, is also definitely a must-try!
Location: Caffe La Tea, Robisons/NE Pacific Branch, KM. III Maharlika Highway, Cabantuan City, Nueva Ecija (Around 11 mins from Lumina Cabanatuan)
7. Bangus spaghetti
Local food stall Chanos Chanos began providing baked bangus to its customers in 2015 and expanded to a second location in 2017. There are a variety of dishes, such as spaghetti, nachos, and sisig, that are made with bangus instead of meat in an effort to get more youngsters interested in eating more fish.
Spaghetti made with bangus flakes (not just any fish!) and a creamy tomato sauce from Chanos Chanos Nueva Ecija's spaghetti style is a healthier alternative to the traditional spaghetti sauce. Their branch on Maharlika Highway has a limited number of seats, but it's a convenient location for a brief pit break on a road trip. For big gatherings and events at the PhilRice Institute, Chanos Chanos may provide trays of food, as well as catering services.
Location: Chanos Chanos, Maharlika Highway cor. Bayuga Street, Science City of Munoz, Nueva Ecija (Around 1 hr and 14 mins from Lumina Cabanatuan)
8. Homemade pastillas
Homemade pastillas produced with Carabao's milk are highly popular in Nueva Ecija, where Aying is well-known for its delectable offerings.
They've been in the industry since 1995. Aying'homemade pastillas has two branches in Nueva Ecija-- one in Cabiao, and another in Gapan City. Pastillas de Leche (the original flavor), ube, special yema, buko pandan, langka, caramel, and malunggay are some of the varieties available from Aying's pastillas. This is a great snack and dessert as well as a wonderful pasalubong for your family and friends.
Location: Aying's, 26 Asian Highway, Gapan City, 3105 Nueva Ecija (Around 32 mins from Lumina Cabanatuan)
About Lumina Cabanatuan
It's easy to get there anywhere if you live in the rent to own house and lot packages from Lumina Cabanatuan because of its prime location in the city. Major institutions such as schools, shops, and terminals are all within a few minutes walk of the property's boundary.
Across its 15 hectares of land development area, there are 2, 155 saleable units that can be paid through Lumina Cabanatuan's flexible payment scheme including a bank loan.
Lumina Cabanatuan is a fast-selling community provider in the Province of Nueva Ecija so make sure to grab the opportunity to get a rent to own space through a bank loan and enjoy the practicability, sustainability, and stability of having your own home!

Try our Home Loan Calculator
Loan Calculator
Try Lumina Homes' loan calculator and get an estimate computation for your preferred Lumina property and home model.