Lockdown Food Diaries Part 2: Male Food Bloggers Philippines
15 July 2022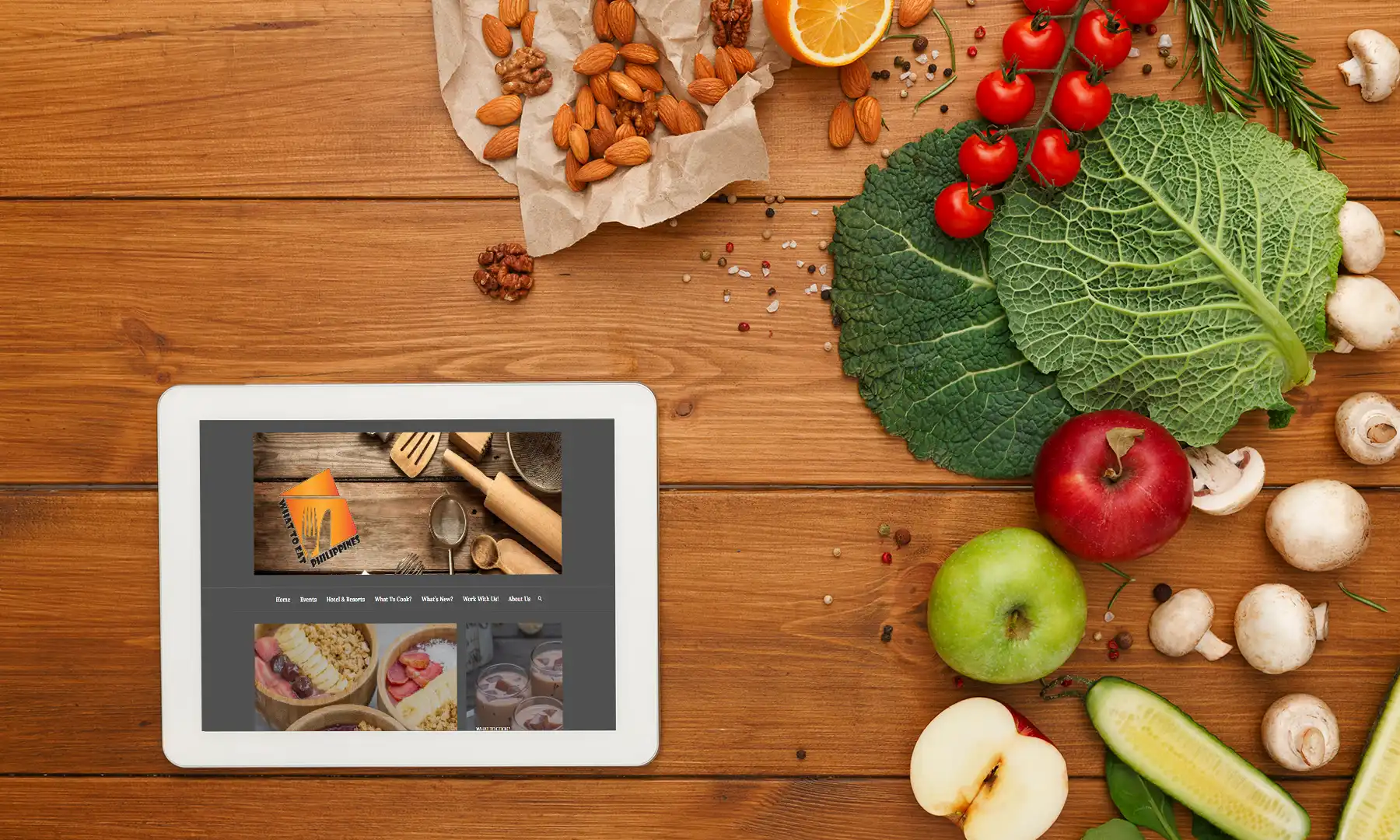 Indeed, Filipinos love to eat! To continue this two-part mini-series about Lockdown Food Diaries, we look at male Filipino food bloggers for their version of how they coped, in terms of food, during the two-year lockdown.
While the first year of the pandemic involved strict guidelines of not going out, the second year of lockdown gave us a bit of a reprieve and allowed us to go out and dine out–may it be alfresco, or curbside picks up.
Aside from the trending food recipes, several alternative hobbies emerged with the pandemic. Do you belong to the few who discovered their love for biking, camping, road trips, and nature trips? Whether you did or not, don't pass on the chance to have gastronomic adventures. Check out what these Male Filipino food bloggers are up to!
Amazing Food Bloggers' Food Adventures
1. A Not So Popular Kid
This food blog is all about not only food but also stories. Pre-pandemic, the author of this blog revolved around food reviews, food trips, and some Filipino recipes. It is also designed to assist foodies in their future culinary and travel endeavors and to help non-foodies appreciate dishes from various cuisines.
But when the lockdown took place, he discovered biking as a new way to continue his food adventure.
Biking Culture and Boutique Coffee Shops
Renz muses that good food will continue to be everywhere, as lots of Filipino discover opportunities to introduce new food products, iced coffee included. Do you agree that these coffee shops add a level of novelty and charm to every experience? Popular among bikers, coffee shops now take over the popularity of the demographic, which used to be solely milk teas.
2. Food in the Bag
A long-time Filipino food blogger, Jeng writes about everything and anything he eats. It's not just a hobby for him, it's a lifestyle. His own food blog was inspired by a friend, who pushed him to create his own after he guest-blogged on other food blogs.
His honest take and follow-up comments on any food category he tackles will give you a real idea about the topic at hand.
Popular Dishes with a Filipino Style Recipe
In his personal blog, he featured nine popular dishes you can recreate at home. Are you a huge fan of mac n cheese, beef pho, or xiao long bao? How about seafood paella? If your favorite dishes are included in his list, visit his recipe blog so you can taste the goodness in one bite.
3. Troy of Whattoeatph
The other half of the duo behind this online magazine-styled food blog, Troy takes charge of the content and social media of this well-known food blogging platform. Aside from their mouth-watering restaurant reviews and features from small to the big food business, one of their latest posts captured our imagination and made us wish we were eating beside the beach along with friends and family.
Beach Bod and Buttered Lobster
Because of the lockdown, most people missed going to several travel destinations, and different restaurants and even did not get to do basically all things we were used to. We were reduced to watching adventures on YouTube channels or reading Filipino food blogs.
Among the definite Filipino food most of us crave to cook and eat are buttered lobsters. From Manila to Cebu City, to almost anywhere in the Philippines, certified foodies love a good lobster especially when you know it's fresh out from the sea. Never mind getting that beach bod, a buttered lobster is a dish your wife will definitely love!
4. Mark from Eatsplorations
This couple's blog started in Jakarta, then changed into what it is now, a food and travel blog for the Philippines, now that they're based in Metro Manila. Their Eatsperiences deals not only with Filipino food but also to write random ideas and feature the best restaurants, as they start taking pictures of Filipino style recipe food.
Food Blogger's Quarantine Eats
During the lockdown, they did a blog series entitled Quarantine Eats, which featured small businesses' food options you can choose to order from, or just get an idea for simple recipes.
Part of their comprehensive reviews of these foodie faves are links to the businesses where they got the food. Considered Instagram influencers, their blog is among the Filipino food bloggers that are familiar to most cooking enthusiasts in the Philippines.
5. The Pickiest Eater
Finalist of the Philippine Blog Awards and veteran food blogger, Richie who dubbed his blog the Pickiest Eater tells of his wife's love for food, and life in general. He recounts his experiences as glimpses of their family life which he then shifted into the form of YouTube videos.
Find Your Bliss at FoodKain PH
In a period where most people can't help but be anxious about what's happening with the world, certified foodies started to take their frustrations when they eat, cook, or if possible visit a few restaurants.
This is what Richie had in mind when he created the blog about finding bliss through food. Never too shy in featuring local food businesses, he tried two featured recipes from FoodKain PH, a luscious Baked Salmon Pasta, and a mouth-watering Crispy Bagnet Kare-kare.
6. Tales from the Tummy
Richard started his journey as a food blogger not in the usual way. He used to own a coffee shop and invited several Filipino food bloggers to try the place out. With his passion for photography blooming and encouraged by his food blogger friends, Richard's blog started in 2010. Just a year after, he was the Nuffnang Blogger of the Month in November 2011.
A Japanese-inspired food love story
What do most lifestyle blog and food blog authors have in common? They have a soft spot for the Japanese culture. May it be the place, the tradition, or the food, Japan is a bucket list for most bloggers.
Hence during the lockdown, the closest we can get a glimpse to the Japanese way of life is through the food brought here in the Philippines. A plethora of Japanese restaurants exist in the country, and it's up to you to take your pick which one would you like to try.
As for Richard, they visited the Nanka Japanese Steakhouse in Quezon City. Check out his blog for a complete visual experience.
7. The Fat Kid Inside
Perhaps if most people are asked for a Filipino food blogger they can name, they will say Erwan Huessaff. His journey as a food blogger started with the desire to feature food (sometimes healthy, sometimes fatty) in his home country, the Philippines. This advocacy lives on not just as a hobby to write but then transitioned into a full-blown media company focusing on healthy eating.
Indulge Eats with Lemongrass Stuffed Lechon Belly
But one of the cooking staples on every occasion for most Filipinos is that of a lechon belly. Just the thought of one is enough for most people to salivate. During the lockdown, were you able to eat at least one of these? In his blog and Youtube channel, Erwan and his team showcased the ideal way of how to cook lechon belly but with a twist. They added lemongrass in the mix. Watch the video for additional information.
8. Panlasang Pinoy
Another familiar name thanks to their active presence on social media is Panlasang Pinoy, or Vanjo. A Filipino food blogger currently residing in Chicago, he aims to share his best Filipino and Asian recipes with everyone.
Trending Foodie: Sushi Bake Recipe Blog
With his many recipe blogs, it is that of another trending dish during the lockdown that we chose to feature here: The Sushi Bake. While there are many takes on this trending food, Vanjo's version balances out being both quality and a budget eat. His instruction can also be easily understood. Want to try your hand at this crowd favorite? Check out his blog.
9. Filipino Style Recipe
At first glance, this Filipino food blog just shares it as it is. You need a recipe? Here it is. But as you dig deeper into this blog, you'll appreciate the level of the organization put in the blog. Meat, seafood, vegetable, dessert, pasta and noodles and even pastry recipes are present.
Started in 2011 as a photographer hobbyist the year before, this blog was created as a way to treasure everything that reminds him of the Filipino culture even when he's abroad for work.
Chill and Relax with Tahong Sisig
This recipe transcends not just as a viand, but could also be a possible pulutan for those wishing to unwind and relax after a tiring day, or even during simple gatherings. What's great about this recipe is you are free to switch up and suit your taste. For detailed instruction, check out the Filipino Style Recipe blog.
Love food? We do too! Indulge and reward yourself with these luscious eats, especially now that lockdown restrictions are less strict. Try your hand with the recipes and let your family and friends decide, are you up to become a full-time male Filipino food blogger? Don't worry, with the Lumina community, there's something for you to enjoy. Check out the nearest Lumina Homes for you.

Try our Home Loan Calculator
Loan Calculator
Try Lumina Homes' loan calculator and get an estimate computation for your preferred Lumina property and home model.