Guide for Returning OFWs to the Philippines this 2022
13 October 2022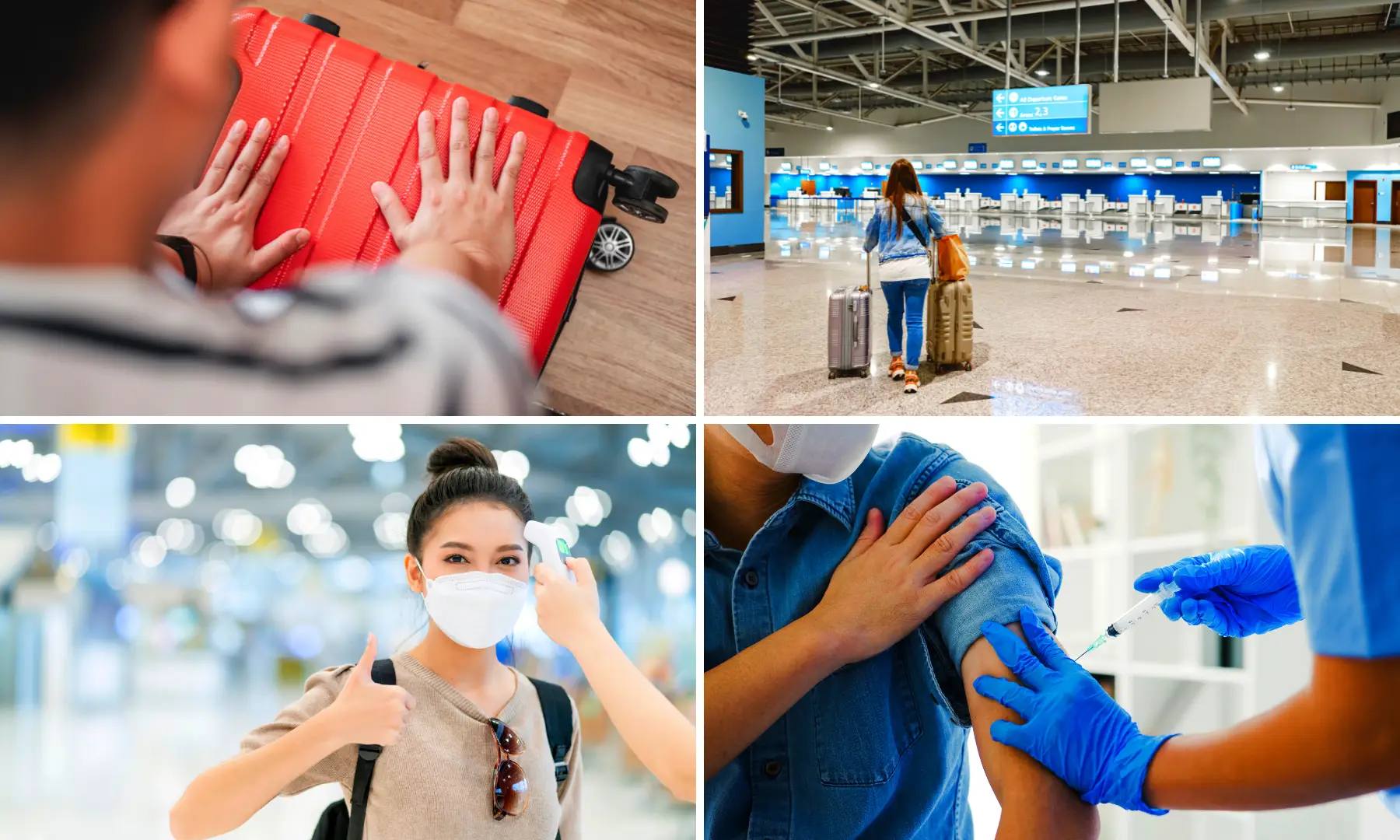 The COVID-19 pandemic has really hit the global economy. Many lost jobs, more people died due to COVID-19 transmission, and several business establishments closed. Sadly, the Philippines is among the most affected countries in the world, ranking at 38th place. Based on recent data, it recorded more than 63, 149 deaths, with 3.96 million total cases.
Moreover, many of our overseas Filipino workers (OFWs) and even foreign nationals can't go home immediately due to different quarantine guidelines and lists of quarantine protocols in every country they are currently based in. Of course, going to their homeland is no exception, especially if you are not yet vaccinated. But the good news, the Philippines is on the road to recovery. Thanks to the aggressive vaccination programs by the government and inter-agency task force. As a result, restrictions loosen up while the economy returns to normal.
Whether you're going home for a quick break or spending your retirement in the Philippines, read on to this comprehensive guide for returning OFWs this 2022 to learn the latest quarantine protocols.
Quarantine Guidelines in the Philippines
No matter how high your income is as an overseas worker, the best place to stay and relax is going home to your motherland. You got the time to spend with your family and visit some of the beautiful destinations in the Philippines. However, you must also follow the country's standard quarantine guidelines, regardless of your vaccination status. Here are the basic things you need to know.
Fully Vaccinated
One of the easiest ways to return to the Philippines is if you are fully vaccinated. You will only have to present proof of complete vaccination. It can be a certificate from the World Health Organization (WHO), a Vaccination Certificate (VaxCertPH), or a national certificate from the foreign government of the country you're working in. Besides the vaccination certificate, you must also present a negative RT-PCR test result two (2) days or 24 hours prior to departure from the country of origin.
Upon arrival, you are required to self-monitoring in case of symptoms for seven (7) days. Thus, you don't have to stay in a quarantine facility such as affiliated hotels with the government.
Partially Vaccinated or Unvaccinated
For partially vaccinated or unvaccinated OFWs, you must also present a negative RT-PCR test result two (2) days before your departure from the country of origin. Upon arrival, you will stay at a quarantine facility until negative swab test results are released.
In addition, you must undergo a swab test on your fifth day. Once the negative result is out, you are required to self-monitoring until the 14th day before your arrival. Lastly, you must also coordinate with your local government unit (LGU) or respective barangay health emergency response team for monitoring and further medical management if necessary.
What to Do Upon Arrival at PH
Before departure, you must prepare and complete the required documents to avoid hassle and delays.
Register
Registering in advance with the Bureau of Quarantine (BOQ) e-Health Declaration through the One Health Pass Portal would be best. Besides personal information, you must declare your health and vaccination status, and travel history. Upon arrival in the Philippines, you will be given a One Health Pass QR Code to present to the assigned quarantine personnel.
Declare
Sign the waiver and health declaration form indicating that you are fit to travel, then present them upon checking in for departure. During the flight or travel, you must also need to accomplish the OWWA Care Slip, Bureau of Customs Form, and Arrival Card.
Temperature Check
Proceed to your assigned arrival gate when you arrive at the airport. Undergo a temperature check, and show proof of vaccination along with the One Health Pass QR Code to the medical or BOQ officer. You will also undergo re-verification at the Department of Transportation One Stop Shop (DOT-OSS).
Clearance
You may proceed to immigration for clearance if you are fully vaccinated. Meanwhile, you must proceed to the hotel verification booth if you are partially vaccinated or unvaccinated. Also, you must submit your arrival card to immigration. Then, head to the Overseas Workers Welfare Administration (OWWA) desk for processing, present your One Health Pass QR Code, and submit the OWWA Care Slip.
Exit the Terminal or Undergo facility-based Quarantine
Claim your baggage at the designated carousel, clear it with Customs Check, and submit your Bureau of Customs Form. You may head home if you are fully vaccinated, while unvaccinated and partially vaccinated must proceed to their assigned facility-based quarantine hotel.
Important Note
If you are required to quarantine, proceed to the hotel desk and present your vaccination certificate for quarantine hotel assignment. They will also assist you if you have not made one yet.
For fully vaccinated travelers, you can arrange your pickup. Unvaccinated or partially vaccinated OFWs will be picked up by a designated shuttle bus to transport them to quarantine facilities.
Testing and Quarantine Protocols at the Hotel
Note that day one starts on your arrival in the Philippines. Upon checking at the quarantine facility or hotel, you will be scheduled for a swab test. Depending on your swab test result, you will also stay here for seven (7) to fourteen (14) days.
You will head home after your swab results test negative and complete your 14-day home quarantine. It takes 24 hours to get the result. You will be given a quarantine certificate for completing the protocol. However, the swab test schedule and release will be moved if circumstances like typhoons or stricter community quarantine status change.
On the other hand, you will be transferred to a COVID facility or designated hospital if symptoms show during your quarantine, especially if your results test positive.
Lastly, the Philippine government shouldered all expenses from the quarantine testing and facilities.
Go Home and Spend Your Retirement with Lumina Homes
What better way to spend your hard-earned money than buying a house and lot in the Philippines as your investment for retirement? Working overseas is the most difficult decision for you and every family member. You sacrifice leaving your loved ones to secure their future. Thus, it would be ideal for taking advantage of buying an affordable house and lot for sale in Lumina Homes. It is complete with amenities and a sustainable and friendly community. Rest assured, you will be spending the best of your retirement living in bliss.
Got questions? Talk to your nearest Lumina Homes accredited sellers. We have 50 key locations nationwide, offering the best housing packages for our modern-day heroes.

Try our Home Loan Calculator
Loan Calculator
Try Lumina Homes' loan calculator and get an estimate computation for your preferred Lumina property and home model.