Discover Your Next Exciting Read and Celebrate World Book Day
12 April 2022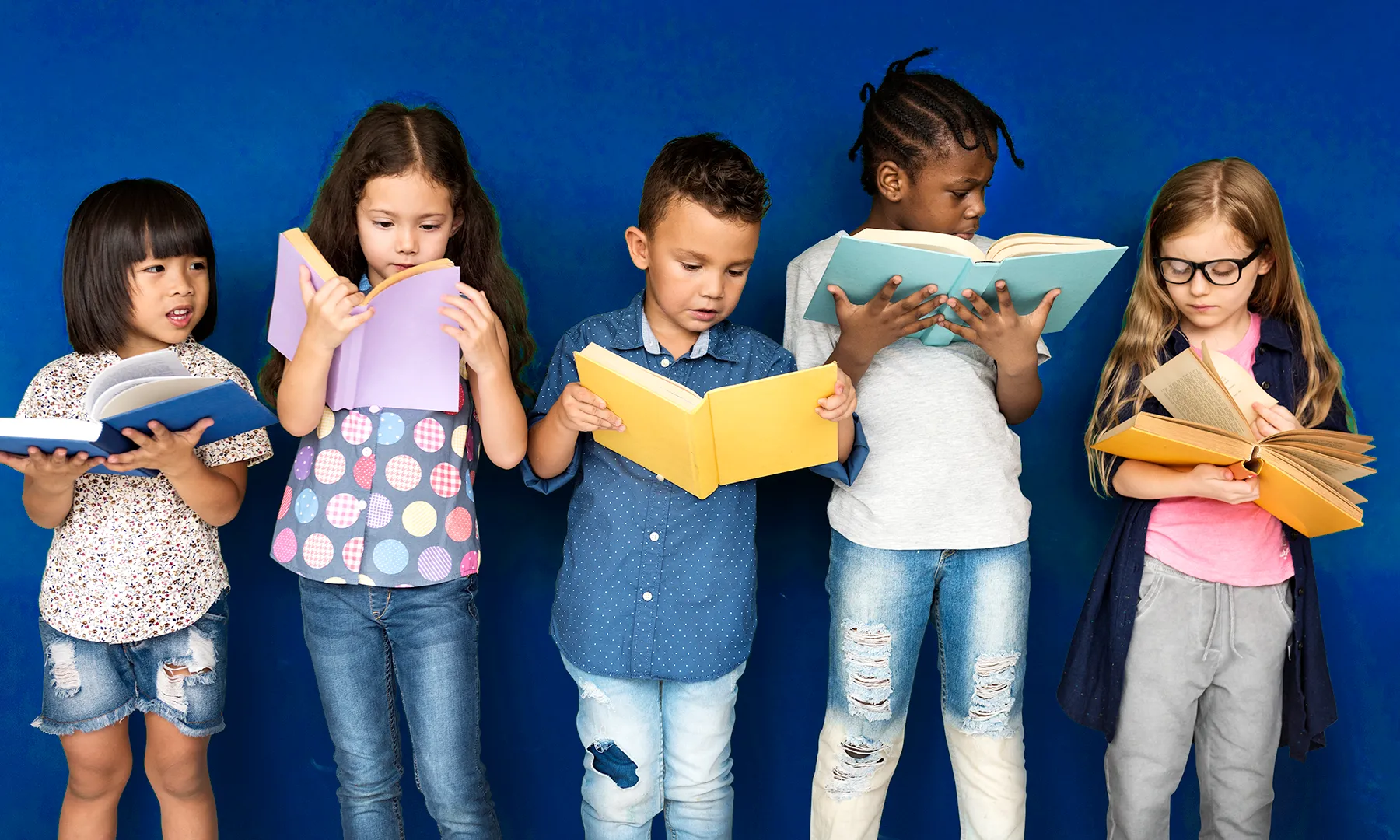 No matter how they are created, books are much more than just words on a page (or pixels on a screen in the case of digital books). They're a portal to another world, whether it's one that's filled with fantasy and imagination or one that teaches you fantastic new things.
Martin Luther King, Jr., and Mahatma Ghandi are two well-known figures whose biographies are popular with bookworms and history buffs alike. From Mary Shelley's "Frankenstein" to Stephen King's epistolary thriller, "Carrie," some individuals like reading books that make them shiver with terror. "Pride and Prejudice" or "Old Man and the Sea" are favorites of those who appreciate the classics.
But no matter what sort of books you choose, the fact remains that the world would be a very different place if it weren't for books. In fact, it goes without saying that World Book Day is more than a well-deserved celebration since books have been teaching and inspiring us for thousands of years!
World Book Day and its relation to prominent authors
UNESCO's United Nations Educational, Scientific and Cultural Organization (UNESCO) established World Book Day on April 23, 1995, as a way to celebrate the joy of reading. It was only in 1923 in Spain that the day was tied to literature since it was the death anniversary of both William Shakespeare and renowned Spanish chronicler, Inca Garcilaso de la Vega.
It was suggested that World Book Day be observed on a different day of the year each year. Vicente Clavel Andrés, a Valencian writer, first proposed holding the event on a day commemorating the life and works of novelist Miguel de Cervantes. Both his birthdate, October 7, and his death date, April 23, fall on this day each year. On the second date, it was determined that William Shakespeare and Inca Garcilaso de la Vega had both passed away on that day. In fact, several other prominent authors have died on April 23 so maybe authors should be aware of this day!
Meanwhile, to raise money for charity, the United Kingdom and Ireland celebrate World Book Day on the first Thursday of March, which coincides with the publication of special editions. World Book Night is an annual festival held on the 23rd of April and is organized by an independent charity, The Reading Agency.
In addition, a world book capital initiative was also started in 2020. The goal of this effort is to encourage nations throughout the globe to participate. An annual capital city is selected to continue the momentum of World Book Day year-round and to foster a closer relationship between reading and publishing. This 2022, the world book capital is in Guadalajara, Mexico with a theme, "All children: You are a reader!"
How to celebrate World Book Day
As the globe celebrates world book day on April 28, you can join in the fun of this annual celebration in your own way by doing some of these activities:
1. Promote reading by hosting a book club
Talking about a great book with others who share your enthusiasm is the only thing better than reading it. Celebrate World Book Day by throwing a book-themed dinner party.
Also, adults aren't the only ones who can benefit from this. Consider the delight on your child's face if you served a meal based on one of their favorite stories. Many good and some not-so-healthy foods may be found in Eric Carle's "The Very Hungry Caterpillar."
2. Read your favorite book to young people
To be an excellent storyteller and model for language and literature, all you need to do is sit down with a kid and read him or her a few stories. You can also teach them the proper way to handle a book and the proper way to flip the pages of a book by modeling this behavior for them.
Adults may benefit from reading to children as well. When you and your kid sit down to read together, you're fostering a strong link and enhancing your relationship.
Providing children with access to a wide variety of reading is critical to their progress. To foster a lifelong love of reading among kids, educators, parents, and members of the community must collaborate. Literature reading is beneficial not only for the development of cognitive abilities necessary for success in school or the workplace, but it also serves additional purposes.
3. Donate some books to charity or a local library
You're well aware of how much reading has impacted the course of your life. Since you were a child, you've relied on books as a source of comfort, companionship, and inspiration. In addition to providing a means of exploration and problem-solving, they've also served as a way to escape the confines of your own headspace.
But books are a luxury that many people just cannot buy, especially those who are less fortunate in the society. So this international day for books, please consider donating books in order to help alleviate this problem.
Books help youngsters make sense of the world around them, communicate morals and values to them, often without seeming preachy, teach them empathy, and help them distinguish right from evil. The ability to study and succeed in school is jeopardized when a youngster is unable to read or write.
4. Explore some awesome reading lists
There are literally millions of fantastic books available, and there is something for everyone to enjoy, from fantasy novels and classic literature to self-help manuals and business books.
Consequently, reading is beneficial since it enhances your concentration, memory, empathy, and communication abilities. Stress reduction, improved mental well-being, and a longer life expectancy are all possible benefits of this practice. Learning new things may help you excel at business and in your personal relationships, too.
A good moment to start reading is right now, while the globe is still dealing with the COVID-19 outbreak and the associated recession. In the privacy of your own home, reading may be a relaxing pastime. And books aren't that expensive either.
Seeing this, you might realize that having a great environment or community conducive to reading and learning is a must in order to gain the best experience this coming World Book Day. Thankfully, Lumina Homes provide a peaceful and safe community to its residents, making it an ideal place to spend time reading your favorite books.
Lumina Homes have various safety and security features in all its communities that include CCTV cameras, 24/7 guard house, and a perimeter fence to ensure that no outsider can easily enter the subdivision.
Invest now in a reading-friendly community and make your home reservations with Lumina Homes!

Try our Home Loan Calculator
Loan Calculator
Try Lumina Homes' loan calculator and get an estimate computation for your preferred Lumina property and home model.