Celebrate Birthday at Home with Family: 5 Simple Ideas and Themes
29 June 2022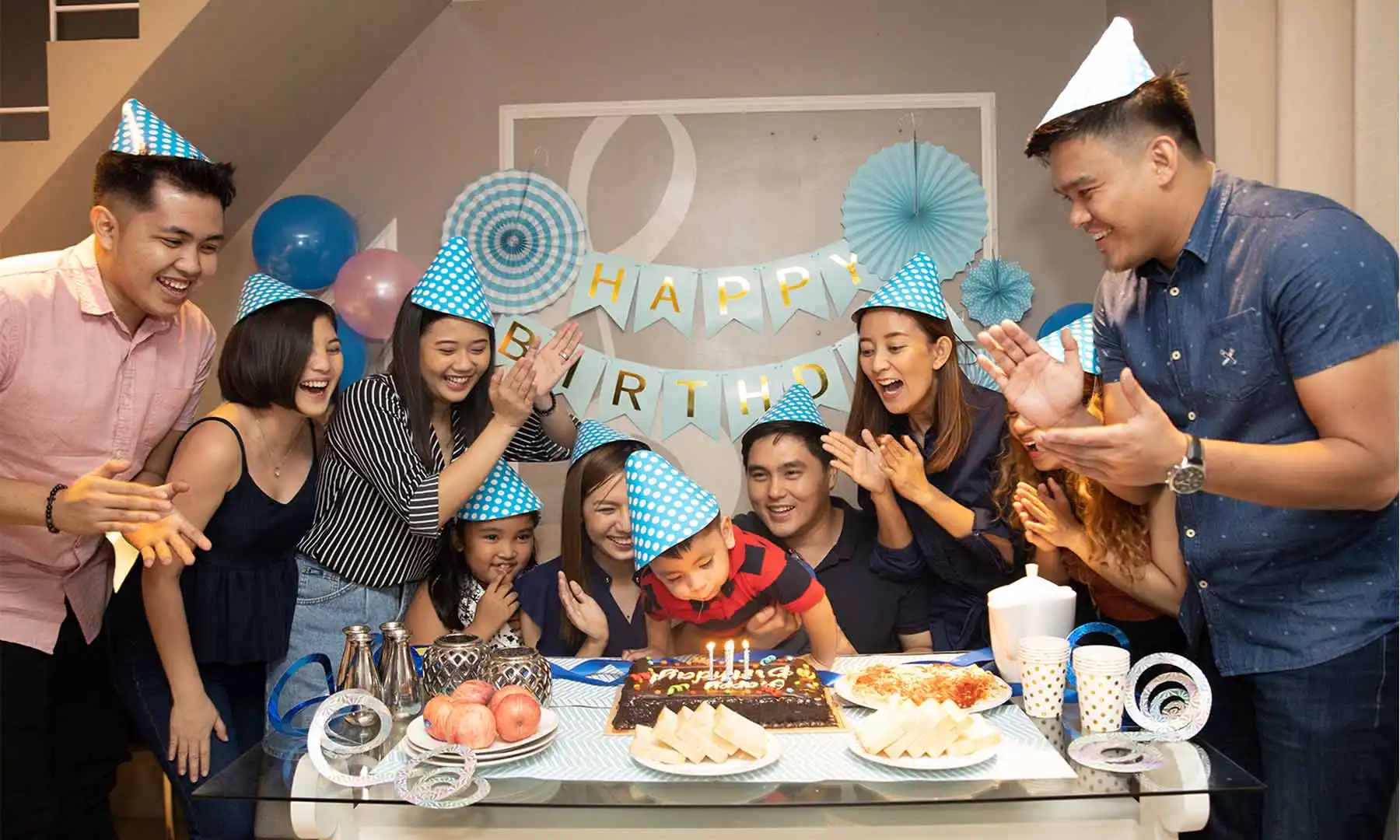 We see just how drastically our lives have altered as a result of the epidemic, particularly when it comes to birthday parties. Many customary ways of commemorating a special event, such as a birthday, are now prohibited.
Celebrating a person's birthday is somewhat of a huge deal in any family. Typically, we celebrate by inviting a large group of friends around, savoring fine food and wine, and boozing into the wee hours of the morning.
Celebrating the birthdays of our loved ones and our own is a significant social custom and an expression of affection. Birthdays are a time to gather with loved ones, whether for a kid's party or an adult dinner with colleagues. We must remain in touch and recognize key occasions as best we can when the coronavirus (COVID-19) disrupts our lives and communities.
Even if it's hard to get together in person because of the coronavirus quarantine and the instructions to remain at home and keep a safe distance, there are meaningful ways to celebrate birthdays and other milestones in our lives.
Fun Ways to Celebrate a Birthday Party at Home
Here are some ways and birthday ideas that you can incorporate when celebrating birthdays at home:
1. An at-home pub crawl
So, what's the most probable thing you'll want to do on your birthday? Of course, a spectacular bar crawl is in order. In the present era of the pandemic, however, although it is now again possible to go outside and party at bars, some of us are still not confident enough to gamble our chance in partying and be vulnerable in public places.
However, it isn't impossible to reenact this celebration in your own space. In fact, maybe the best way to surprise your friends and family is to organize a pub crawl at home!
If you're looking for a unique and exciting way to incorporate the entire family into a birthday celebration, consider doing this at home. Every member of the family is given room to transform into a bar, whether it's a cocktail bar, brewery, craft beer bar, depending on their tastes, or even The Leaky Cauldron Bar (just like in Harry Potter!) so that your kids can also join the fun!
Prepare to enjoy the time of your life by becoming creative and making bar signs or ordering hilarious décor and photos on the internet.
Before you know it, the celebration for your birthday boy or birthday girl will be in full swing! Once you've had a drink or two at one DIY bar, go on to the next like a scavenger hunt. Play pub golf while decked up in your best golf attire for even more entertainment! You can even have everyone sing happy birthday and give their birthday wishes during the event.
2. A night of board games for your child's birthday party
You can't go wrong with a board game- regardless of what it is. There's a game out there for everyone, from classics like Monopoly to newcomers like Cards Against Humanity. You and your family may come together for a night of fun by scheduling a night of games.
Preparation is the key for having a good time, so stock up on food and refreshments before you go. If you and your family are looking for a good time, purchase some interactive games and play them after a few drinks!
These games, like Twister, are usually a lot of fun and make for fantastic images to look back on in the future. Regarding birthday parties, board game evenings will save you money and allow you to get your birthday child friends together to play.
3. DIY Spa Day birthday parties
Say goodbye to a virtual birthday party and enjoy a relaxing night of pampering at your own home in one of these birthday party ideas. Those who want to unwind on their special day may celebrate their birthday at home with these kind and soothing birthday gifts from their loved ones. These relaxing day includes facial masks and massage trains as you binge-watch a romcom on a movie night.
Lavender moisturizers, for example, are wonderful party favors for your guests to take home as a small memento aside from a slice of your birthday cake. Try creating your own DIY face masks if you're looking for something a little more unique.
Face masks may be made using common home ingredients like avocado, honey, oatmeal, and turmeric, which are all simple to find. You may also purchase birthday gifts online for the birthday kid, such as self-care pampering packages and hampers! Often, they are supplied with things like bath salts, scented candles, and eye masks.
4. Host a BBQ birthday dinner
After all, it's just us summer babes who are missing out on all the fun. You may as well have a big BBQ birthday party while the weather is lovely and we're all staying home and being lazy. Prepare all of your favorite dishes and light the grill.
Pimm's and Mojitos are perfect for celebrating a birthday with a backyard barbecue this time of year. The nicest part about a BBQ is that it can be an all-day affair.
Get the party started with some of your favorite BBQ dishes for lunch, and then party the night away with music and fairy lights. All the members of the family will have a wonderful time, and the birthday person will be sure to remember the occasion for many years to come.
5. An outdoor fun slumber party
Camping is a great option for a celebration that everyone can enjoy. Set up your tent and stock up on some food for the event ahead of time. After your summer birthday BBQ, camping at home is a terrific option for a post-party activity. Invest in a fire pit so you can keep toasty into the night and toast some marshmallows to get into the camping vibe.
Have the best birthday at home with Lumina Homes

The whole family can now achieve the best birthday celebration while staying at home with all the great amenities and spaces that Lumina Homes offers!
You can now maximize the amenities of your new home in Lumina Homes by utilizing the eSpacio of the community that gives you wider space to celebrate your and your family's birthday parties. Our eSpacio includes spaces for a multipurpose hall, mini gardens, play area, and Tambayan ni Juan- perfect for the worry-free and less hassle birthday party you are aiming for!
Our community also includes more parking spaces so that your guests won't need to undergo the trouble of searching where to park while attending your event.
Lumina Homes provides the complete home experience that every homebuyer and homeowner wants.
Hurry, make your reservations now and grab our exciting "Pay LESS, Get MORE!" freebies and promos that include FREE Water Application Fee, FREE Electric Application Fee, FREE HOA Membership Fee, FREE Loan Processing, FREE Title Processing, Longer Downpayment Term, and Lower Monthly Downpayment!

Try our Home Loan Calculator
Loan Calculator
Try Lumina Homes' loan calculator and get an estimate computation for your preferred Lumina property and home model.