Best Vegetables to Grow in Community Garden Plot
4 May 2022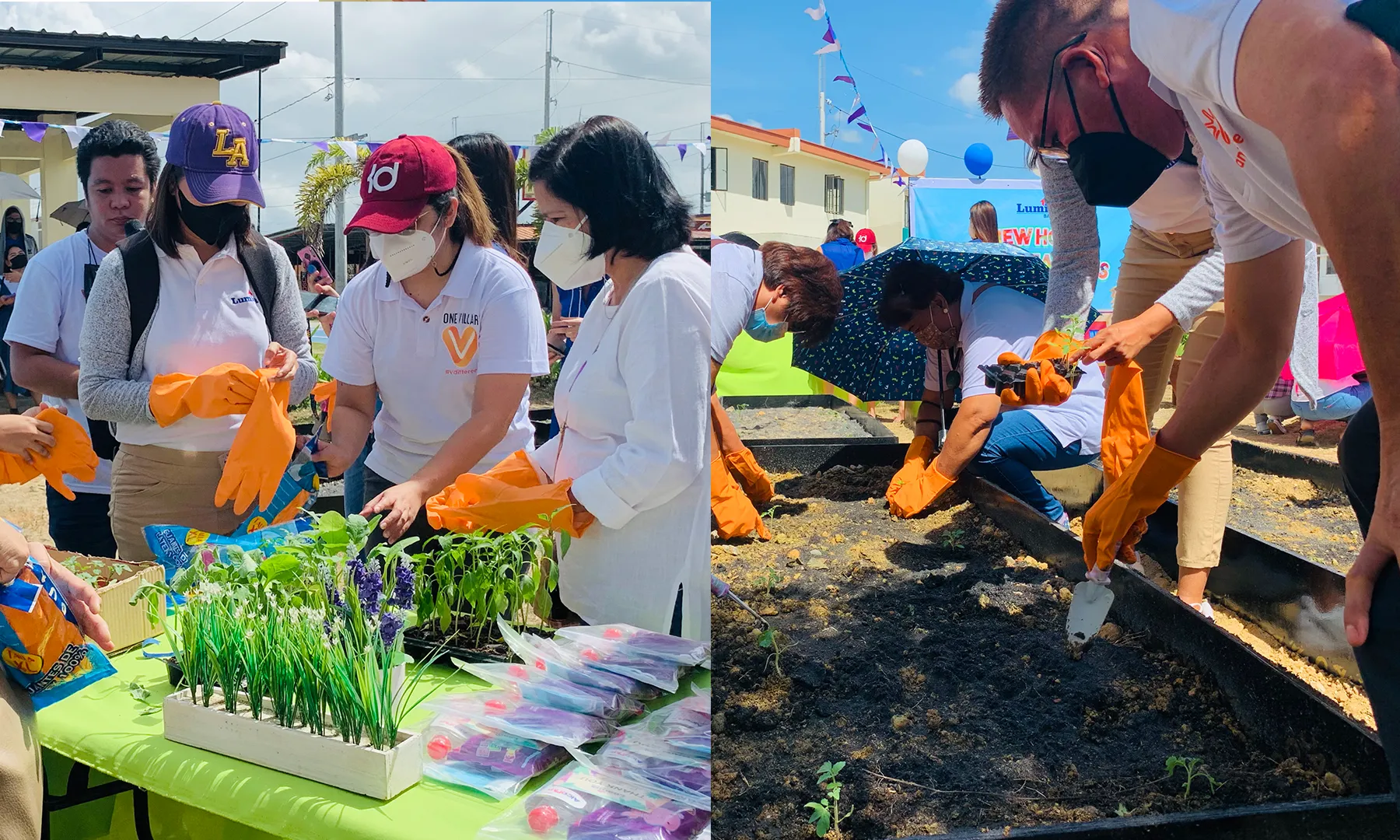 Growing your own vegetables is a fun hobby that may result in a bounty of fresh, tasty food. It provides many of the same advantages as other gardening hobbies, such as exercise, fresh air, landscape beauty, and leisure time activities.
Because it reduces food prices more than the expenses of cultivating vegetables, it encourages a diversified and healthy diet at a reduced cost. The freshness and variety of homegrown fruit, in addition to the lower prices, make it more appealing to gardeners than store-bought vegetables.
In relation to this, having an idea of which veggies are easiest to produce from seed is important for beginners. Seeds are less costly, more diverse, and more likely to bear fruit when grown from seed than any other method.
That's why we collected a list of seeds that may be planted straight into your garden soil. Some of these plants can even be transplanted once they've been grown in the lab.
Common and easiest vegetable seeds to grow in your community garden project
Although this list does not include all of the simplest and most popular veggies to cultivate in a home garden, these are some of the great vegetables to plant in community gardens:
Although this list does not include all of the simplest and most popular veggies to cultivate in a home garden, these are some of the great vegetables to plant in community gardens:
1. Beets
You haven't really lived until you've eaten beets that you've grown yourself. We mean what we say! Beets straight from the garden, boiled or roasted to perfection, are simply unbeatable in any dish.
There are two or three beet seeds in each of the seed capsules, therefore the seedlings will need to be trimmed down at all times.
Plant the seed capsules about an inch deep and four inches apart in the ground. You may harvest the roots at any time and up to that point when they finally reach the size of a tennis ball. The great thing about this is you can even try a couple of the leaves while you're waiting for them to swell up a little. Just like spinach, you can get two harvests out of the same plant by growing them.
2. Carrots
Because they're so simple to grow when planted in loose, sandy soil throughout the milder months of the growing season, including early summer, this is definitely a must include vegetable in your list. You must take note that they come in a variety of colors and not just orange, though in the Philippines, orange carrots are the most common. Also, some of them are resistant to pests and diseases.
Carrots that are too short or misshapen are common among newbies. It's crucial to offer soft, loose soil that drains efficiently as part of your community gardening efforts in order to avoid this problem. You may do this by adding sand to it and stirring it up.
In addition, carrot seedlings need to be thinned to the right spacing so that they are not congested. If you want your carrots to grow correctly, thin out those seedlings.
3. Cucumbers
The soil should be enriched with nitrogen and potassium fertilizer in order to sustain the enormous harvests of cucumbers. Pick a sunny spot near a fence and grow cucumbers there. For climbing and shelter, this fence will be useful. Alternatively, you might also place them alongside some corns to get some of the benefits of both. Corn acts as a windbreak as well as a heat trap for the cucumbers in the garden.
4. Green Beans
Because they fix nitrogen as they develop, beans may thrive even in the most depleted soils. Bush cultivars don't need trellising, while pole versions provide a longer crop.
Snap beans are the simplest to grow when the weather is chilly.
On the other hand, lima beans, southern peas, and asparagus beans are also simple to cultivate in warmer regions. Wet warm soil is ideal for all bean plants, which means they all grow quickly and produce a lot of beans.
5. Kale
It doesn't matter whether you like it or not, kale is very resilient and can thrive in a variety of conditions. It may be gathered at any stage, and the buds and blooms are also tasty! Kale is closely related to mustards and collards, both of which are simple to cultivate in vegetable gardens.
Kale will grow until it becomes too hot if you plant it at any time of year, from early spring to early summer.
Another perk of kale is that it only becomes tastier after a few frosts (which could only be reached in high-altitude places in the Philippines like Baguio or Batangas).
Kale may be cooked, stir-fried, or steamed in a variety of ways. Salads, smoothies, omelettes, casseroles, and other dishes calling for spinach may all benefit from the addition of this delicious leafy green.
6. Lettuce
You can now make everyday Samgyupsal day with lettuce in your community garden plot!
To grow lettuce in your yard, either simply seed it into the ground, or start it inside for later transplantation. It's one of the few crops in our environment that can be cultivated all year round, although in hot weather, it should be shaded and picked at lesser proportions. Lettuce's growth slows in the shadow, and since it takes longer to "bolt," or go to seed, it may be picked for longer.
If you're a lettuce grower, you'll never run out of exciting new kinds to try. It is possible to harvest leaf lettuce several times from the same plant by simply snipping off what you need at each stage of growth. It is necessary to thin romaine and head lettuce if you want them to grow to full size. There should be an 8 to 10-inch gap between each plant in your landscape. Keep the delicate tiny leaves for salads as you trim down new plants while they are still growing.
Lumina Baliwag's Community Garden
In the aftermath of a catastrophe, well-established community garden centers may assist secure food supply with root crops and young plants in your own garden bed and give critical infrastructure aid. But first and foremost, having community gardens are great ways to improve social ties, reduce stress, and create the social capital required in the event of a catastrophe.
Last April 29, 2022, Lumina Baliwag recently launched its very own community garden. It's all part of Lumina Homes Baliwag's attempt to create a cleaner, healthier, and more environmentally friendly neighborhood. On top of that, Lumina's communal spaces will soon be equipped with solar lighting and a rainwater collecting system.
The celebration began with the planting of vegetables in the community garden, followed by a ribbon-cutting ceremony and a tour around Lumina Baliwag's home model units.
All ages are welcome to participate in the community garden, which promotes gardening as a fun and healthy pastime. In the edible garden nursery, residents will be able to grow through organic methods their own food for consumption.
This also promotes a healthy lifestyle in the community through health food that can be easily accessed in local nurseries.
In buying a brand new house and lot for your family, choose a community that does not only provide the security and safety of its residents but also promotes healthy living among its homeowners.
Make your home reservations now and achieve all these with Lumima Baliwag and Lumina Homes!

Try our Home Loan Calculator
Loan Calculator
Try Lumina Homes' loan calculator and get an estimate computation for your preferred Lumina property and home model.