Best Hangout Spots to Go to in Cavite this 2022
14 November 2022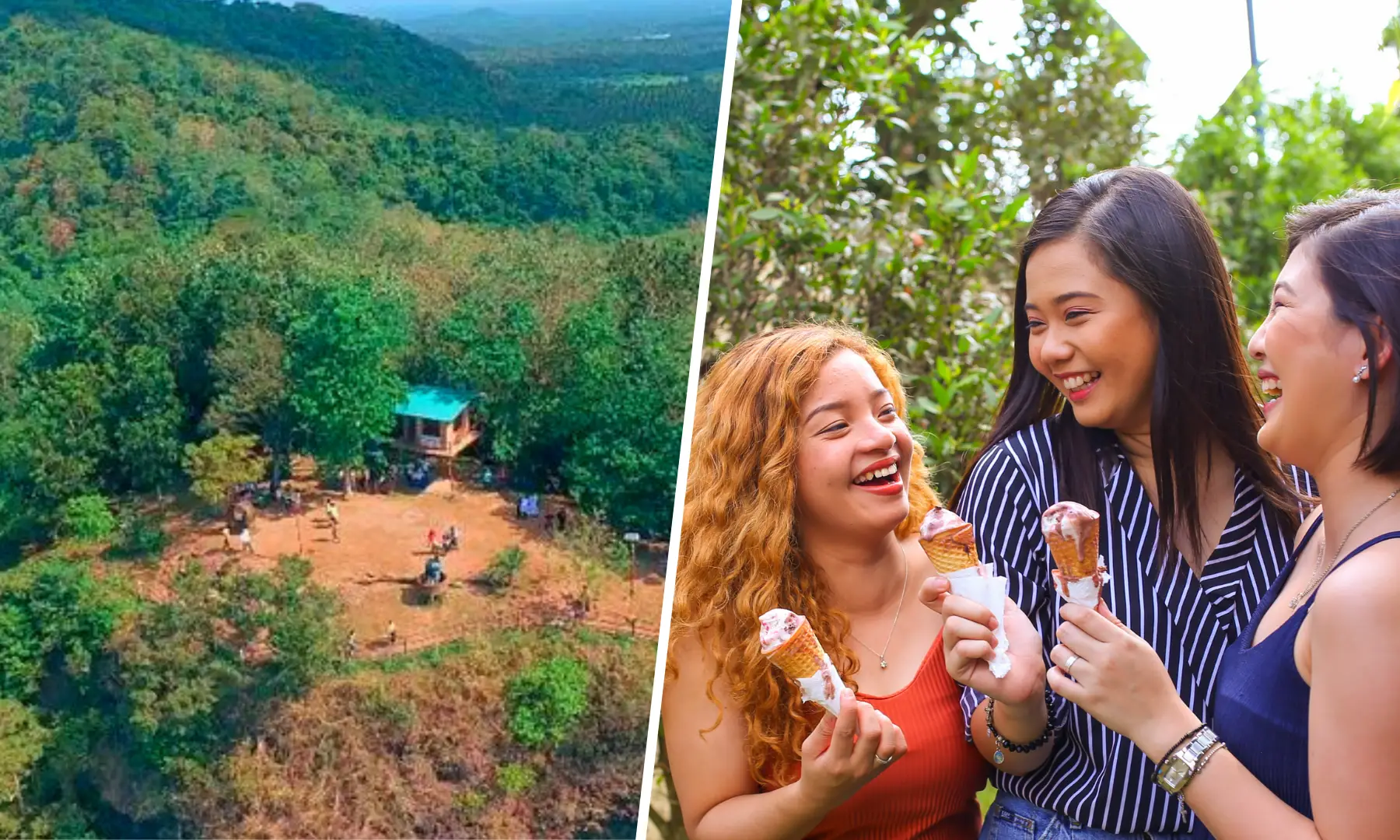 The province of Cavite is currently the second most populated province in the country after Cebu, according to the 2020 census. And being the country's history capital, this people-rich and so-called "Land of the Brave" is also stupendously lush with historical grandeur. Besides a rich history of Spanish colonial period architecture, it is likewise a go-to tourist destination for adventure seekers who want to unwind through various nature spots on their weekends away from stress and worldly worries.
This makes Cavite a force to reckon with as a tourist spot for both local and international guests. Let's therefore head south of Metro Manila and experience the perfect mixture of historical and natural majesty of Cavite province.
Natural and historical tourist spots in Cavite 2022
Whether you're a history buff or not, you will surely admire the architectural exquisiteness of Cavite, together with relaxing nature spots for a fun weekend getaway. Let's explore its best hangout spots that you could visit just before the year ends!
Corregidor island
While considered geographically nearer to the southern side of Bataan and is located at the mouth of Manila Bay, the historical Corregidor island falls under the jurisdiction of Cavite. This island played a large part in the country's liberation during World War II, where it served as a battlefield for Filipino and American soldiers fighting the Japanese invaders to attain Philippine independence. Its infrastructure ruins and ancient military artilleries have been memorialized as a historical site to pay tribute to the fallen soldiers.
Boracay de Cavite
You don't have to go to Boracay Island in Aklan to experience the world-class island life and pristine beaches with white sand. If you're from Manila, Boracay de Cavite Beach is the closest you could get to enjoy a beach adventure without having to book an aerial flight. It is a mini cove at the Katungkulan Beach Resort in the municipality of Ternate, Cavite, and is praised for its clean beach waters, and soft, feet-friendly sands. From the cove, tourists can also see the Corregidor Island and the Mariveles mountain range. Other Cavite beaches worth visiting is the Patungan Beach Cove of Maragondon, and Paniman beach within Puerto Azul Golf Resort in the town of Ternate.
Aguinaldo Shrine and Museum
Named after the first Philippine President and military leader Emilio Aguinaldo, this comely shrine and museum in Kawit are where the Philippine Independence was proclaimed. First constructed in 1845, this was the birthplace of General Aguinaldo. In 1964, it was officially bestowed the title of a National Shrine, and has since been a historical spot and a notable itinerary for educational field trips for students.
San Roque Parish Church
Cavite is also home to classical religious institutions whose architectural splendor is admired by pilgrims and visitors. One of them is San Roque Parish Church in Cavite City, which houses Our Lady of Solitude of Porta Vaga, one of the country's National Cultural Treasures. San Roque Parish Church is also distinguished as one of the oldest and classical churches in the Philippines, having been built in the late 1500s. In Imus Cavite, meanwhile, lies the historical Imus Cathedral, where pilgrims pay a visit during Visita Iglesia.
Mount Marami
For the adventurous, Mount Marami in Maragondon is popular for trekkers who want to bear witness to the summit's stunning and picturesque views. It is also perfect for hiking beginners as the way up to the mountain peak is tagged as moderately difficult. You can also try the 688-meter Mount Pico de Loro, also ideal for trekking newbies; and the Mount Sungay in the borders of Eastern Tagaytay, considered the highest mountain peak in the province.
Buhay Forest
One of the newest tourist spots in Cavite is Buhay Forest in Magallanes, an eco-tourism site perfect for your family and friends, as it also offers a camping area in addition to giving you exquisite greeneries, cultivated fields, and an overall relaxing atmosphere. This 10-hectare forest park will surely destress you from the strains of daily work post-pandemic, all the while connecting back to nature and temporarily disconnecting from the hectic hustle and bustle of the city.
Balite Falls
Aside from being known for having the largest land area dedicated to coffee farming in the entire Cavite province, the town of Amadeo is also home to the relaxing Balite Falls. So if you want to have a weekend drenched in cold, calming waters, Balite Falls will satisfy your craving for proximity to a natural destination.
Yoki's Farm and other Tagaytay trips
Last but not the least is Yoki's Farm in Tagaytay City. It is a spacious 10-hectare farm location offering an enjoyable farm experience to its influx of tourists. Yoki's Farm holds a museum filled with historical artifacts, a tour to its hydroponics farm, an orchidarium, and a zoo featuring a wide variety of animals, where you could even feed a zebra and horses up close.
Also add Tagaytay Ridge to your itinerary to capture an Instagrammable view of Taal Volcano and Taal Lake. This is also a popular wedding venue for couples for the picturesque landscape awaiting nature-loving onlookers.
SkyRanch Tagaytay
Aside from the twin beauties of what nature and architecture offer, Sky Ranch in Tagaytay is catered more for the kids and the young at heart, with kid-friendly to exhilarating rides that can vivify adrenaline junkies. It is also an ideal family weekend destination with its Ride-All-You-Can promo to enjoy every ride. Shortly thereafter, restaurants and food stalls are available to refill your famished stomach with sumptuous dishes. Taal Volcano is also viewable from afar.
Add Tripping to Your Itinerary: Visit Lumina Homes Tanza
While enjoying your vacation to Cavite tourist spots, add tripping to your itinerary by visiting Lumina Homes Tanza to fuel your real estate investment plans!
Lumina Homes Tanza is strategically located near commercial establishments for every Cavite homeowner's comfort and convenience. Tanza is an urbanized and first-class municipality in the province and hence an ideal spot for permanent residency for people who want to be near Metro Manila without experiencing the bustling metropolis' massive traffic.
Investing in a top-quality yet affordable house and lot for sale through Lumina Homes Tanza is a worthwhile investment that will give you a variety of living perks and exclusive amenities from Lumina Homes, a trusted homebuilder and distinguished housing developer of affordable house and lot by Pag-IBIG. Get to know why Lumina Homes is a perfect investment and own your Lumina house and lot in the Philippines through Cavite province.

Try our Home Loan Calculator
Loan Calculator
Try Lumina Homes' loan calculator and get an estimate computation for your preferred Lumina property and home model.