7 Must-visit Churches for Visita Iglesia in Tarlac this Holy Week
19 March 2022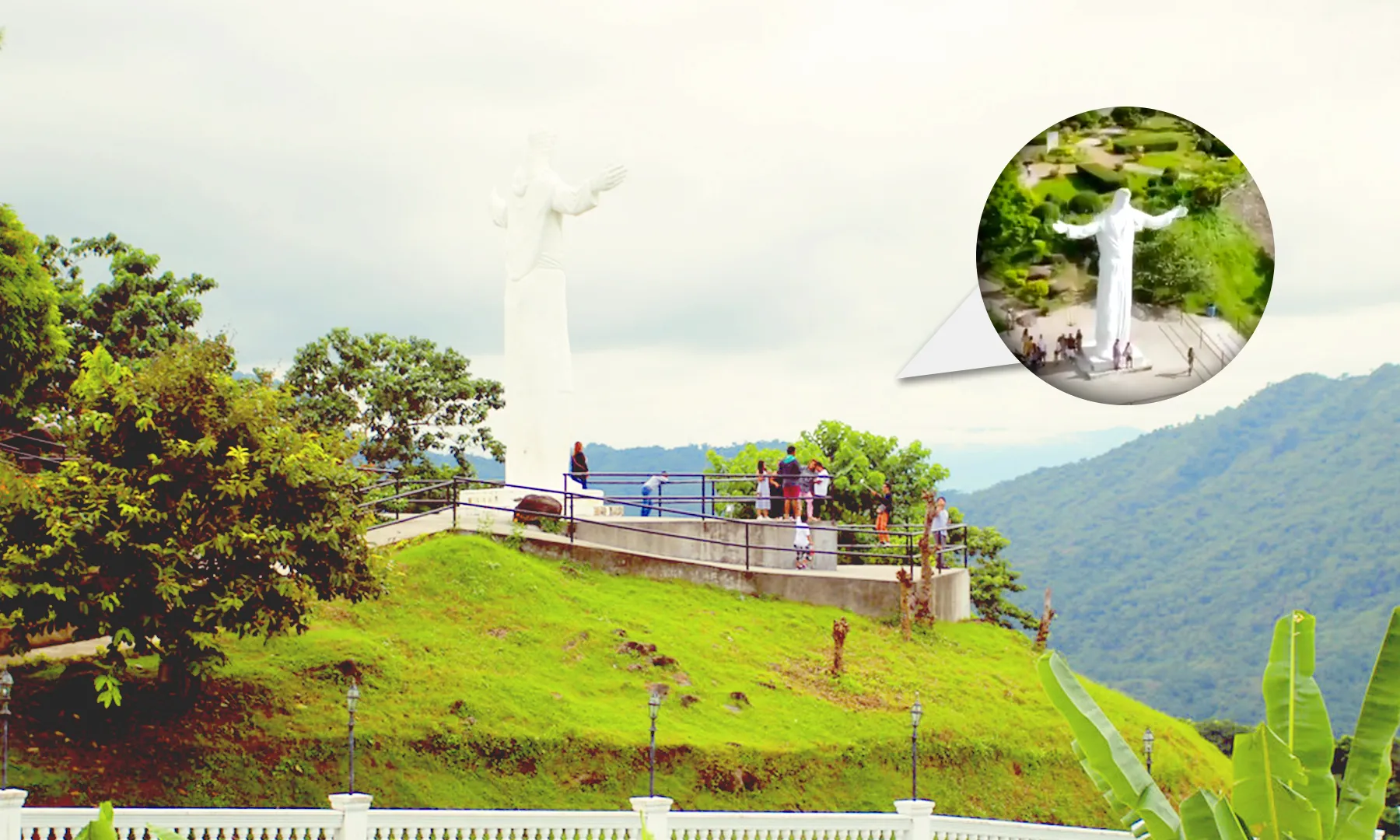 Churches in the Philippines were shuttered during the first several months of the pandemic in 2020 as a means of implementing social isolation and quarantine regulations.
This year, with much of the Filipino population already received the vaccine against COVID-19, the community quarantines also ease and our lifestyle and routine are all gradually getting back to normal.
Several churches have also reopened and are now receiving devotees. Those in need of divine intervention after being closed for more than a year and attending online masses can now again freely visit the different churches in our country, especially this coming Holy Week.
The reopening of churches also allows people to continue their Visita Iglesia, or the habit of visiting various churches throughout Holy Week. If you are planning to make your Visita Iglesia this Lenten Season out of town, the Province of Tarlac provides a number of churches that you can include in your Holy Week itinerary.
Here is the list of churches in Tarlac that you could visit if you would want a place to worship and meditate this Holy Week:
Santa Faustina of the Divine Mercy Parish (Paniqui)
In popular culture, churches are often depicted as haunted by bats and other supernatural horrors. The Santa Faustina of the Divine Mercy Parish in Paniqui, on the other hand, is a stunning white church that stands in sharp contrast to the often horrifying portrayals of churches in popular culture.
As Asia's first and only basilica dedicated to Saint Faustina Kowalska, the sanctuary houses a world-class relic of the Polish martyred woman. Saint Faustina had TB in her early years as a nun. After her recovery, she stayed true to her calling and continued to serve the church in various roles. Due to this, people from Tarlac and other regions of the Philippines are flocking to the Santa Faustina of Divine Mercy Parish in the hopes of receiving divine intervention in their health.
The Santa Faustina of the Divine Mercy Parish is located at Paniqui-Anao Rd, Paniqui, Tarlac.
Monasterio De Tarlac and the Risen Christ (San Jose)
The Monasterio de Tarlac in San Jose is a great place to go if you're looking for a spiritual experience during your visit to the churches in the province. At the summit of Mount Resurrection Eco Park stands monastery, which serves as the ideal location for Holy Week penitent walks.
The eco-sanctuary complex of the Monasterio de Tarlac has many chapels and a three-hundred-foot-tall figure of the risen Jesus Christ. Christ the Redeemer in Rio de Janeiro, Brazil, serves as a kind of mirror to the monastery's heavenly natural beauty in this respect. The locals are also claiming that the True Cross of Jesus Christ supposedly lies inside the walls of the chapel of the monastery.
The Monasterio de Tarlac and the Risen Christ is located at Lubigan, San Jose, Tarlac.
Santo Niño Parish Church (Bamban)
Despite its eight-decade age, Santo Niño Parish seems to be well-maintained, and the Roman numerals engraved on the topmost piece of its front suggest that the church was completed in 1936. It may have undergone a number of renovations as well. In the heart of the façade is an image of Santo Niño, which is ornamented with modest touches. It also includes a belfry with two doors. The church is on a large piece of ground near the Santo Niño Academy, which contains a model of Golgotha in front of it.
The Santo Niño Parish Church is located in Bamban, Tarlac.
San Sebastian Cathedral (Tarlac City)
The San Sebastian Cathedral, often known as Tarlac Cathedral, is the administrative center for the Tarlac Roman Catholic Diocese. Built in 1868, the church has a Neo-Gothic architectural style that was popular in the post-World War II period. This captivating architectural design of the cathedral creates an appealing contrast in Tarlac's surroundings by bringing the old and the current together.
It is named after Saint Sebastian, a patron saint of warriors, those with physical disabilities, and those afflicted by the plague, among other things. Devotees may gather here to pray for repentance and the recovery of their ailing loved ones while the pandemic is still at large in every part of the world.
The San Sebastian Cathedral is located at F. Tanedo Street, Poblacion, Tarlac City, Tarlac.
La Sagrada Familia Parish (Gerona)
In addition to being places of prayer, devotion, and contemplation, churches are works of beauty in their own right, thanks to the skill of their designers and makers. When it comes to cultural attractions, you can visit to the town of Gerona and see the splendor of La Sagrada Familia Parish in the town center.
An architect-turned-priest, named Alex Bautista, who was also an artist, designed the church's interior, which combines classical aspects with contemporary conveniences such as an open floor plan. La Sagrada Familia is also a famous tourist site since it includes a piece of the Papal table that was used during the 2015 Papal Mass in Luneta, Manila.
The La Sagrada Familia Parish is located at Brilliante - Sta. Lucia - Sulipa Road, Gerona, Tarlac.
San Nicolas De Tolentino Parish (Capas)
Claretian Publications claim that the parish was founded in 1776. According to its name, the church is dedicated to Saint Nicholas of Tolentino—the Patron Saint of the Poor Souls in Purgatory. In April 2018, the church was designated as the Diocesan Shrine of San Nicolas De Tolentino. It also has a relic of San Nicolas De Tolentino from Rome, Italy, which was transferred to the church.
Visits to the San Nicolas de Tolentino Parish in Capas, where many Catholics go to pray for forgiveness and atone for their sins, is really a special church to visit during Holy Week. This is perfect particularly since this is a season when many people take account of their lives and seek forgiveness from God.
San Nicolas de Tolentino Parish is located in Capas, Tarlac.
San Josemaria Escriva Parish (Gerona)
San Josemaria Escriva, a Spanish priest who founded Opus Dei and was recently canonized, is the patron saint of the church. To put it another way, San Josemaria Escriva Parish is a relatively modern building. Construction of the church began in 2010 after the parish was canonically formed in 2003. Apart from this, the church was also designated as a national shrine while the declaration of the Diocesan Shrine of San Josemaria Escriva took place in February of 2014. One of the most revered relics in the cathedral is a tooth from St. Josemaria Escriva, the patron saint of sailors.
San Josemaria Escriva Parish is located at Barrio Magaspac, Gerona, Tarlac.
Visiting these churches in Tarlac doesn't only help you to renew and strengthen your Catholic Faith but also gives you a chance to explore and discover the culture and history of the Province of Tarlac.
And to complete your Tarlac experience, you must also have a taste of their popular local delicacies such as iniruban, tupig, tibuk-tibuk, and their delicious sisig.
Traveling to the Province of Tarlac from the metro is quite faster and more convenient these days, thanks to the Build Build Build Projects from DPWH. Some of the new infrastructures that will help travelers and tourists to lessen their travel time going to Tarlac this Lenten Season are the Central Luzon Link Expressway (CLLEX), Tarlac-Pangasinan-La Union Expressway (TPLEX), and the 4-lane New Clark City to Tarlac-Zambales Road.
This also means that living in the Province of Tarlac now gets more accessible than ever. Want start a home investment in Tarlac? Lumina Homes already have two available sites that you can choose from in the province namely Lumina Tarlac and Lumina Residences Tarlac.
Discover and enjoy the perks of having a space you can call your own with Lumina Homes!

Try our Home Loan Calculator
Loan Calculator
Try Lumina Homes' loan calculator and get an estimate computation for your preferred Lumina property and home model.