6 Ways to Start New Year Right this 2023
18 January 2023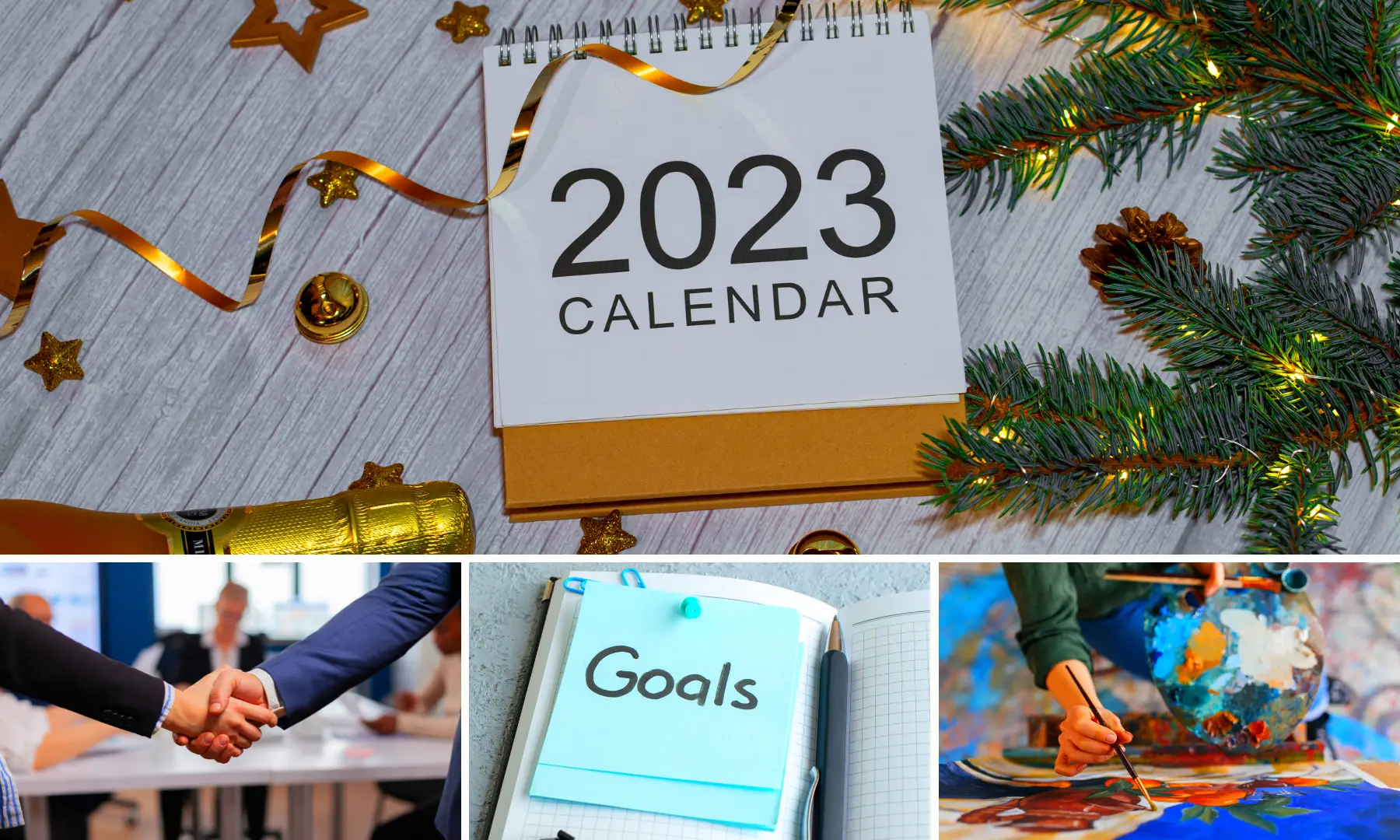 It's the time of the year again. One of the things that Filipinos love to do to welcome the new year is to come up with New Year's resolutions. Now whether those new year's resolutions fail or have the same outcome as the previous year depends on the person who made them. But it shouldn't hinder you to start the year fresh. Hence, let Lumina Homes help you with how to have a fresh start in 2023. Here are a few tips:
New Year Resolutions You Should Try in 2023
Set the Mood with New Goals
If you plan to start the new year right, then setting goals in January is a must.
First off, you need to do is to write your goal. Let's set as an example everybody's all-time favorite goal: being healthy and losing weight. Instead of just writing this goal for the new year, you need to flesh out the details. How will you let this goal happen?
Don't stop there. You can enlist the help of your family members to achieve your goals. For instance, moving forward every January morning, you take a walk and exercise for at least an hour to keep your blood pressure down, and your overall health to be better.
The secret to getting yourself to stick with your set goals is to treat them as fun things; so that you consider them as part of the bigger picture, and not just a struggle you experience.
With new goals in place to start the new year, you will not be lost touch with why you are doing a particular thing but instead be reminded of the outcome you seek to achieve.
Surprise Everybody with a New Job
It's already 2023! If you have been meaning to level up your career plans, there's no perfect time like now. But it doesn't mean that you will just resign and jump without a plan. Of course, you need to come up with a measurable resolution to your target--a new job.
Hence, it's time to get busy, and not just with your current work tasks. Set a schedule to evaluate your expectations, take note of the current job trends in your chosen career path, and let's not forget to have positive thinking during the job hunt. That's why it always pays to prepare ahead of time.
If you want to be on point with your career path, then, start walking the talk and get focused to face challenges along the way. Don't be disappointed with rejections, as it's part of the journey. Who knows, because you've been waiting for the right time, you might get surprised that your dream job is just around the corner.
Create New Ideas
There are few people who only want one thing in the world for the new year, and it is to change their life. It doesn't need to be on the extreme side, it could just mean a small shift, or finally doing that one thing you've been meaning to do for the longest time.
Have you ever wished you can achieve recognition based on what you create? May it be a painting, tending to a small garden, or finally launching your own youtube channel, start the new year by making your dreams come to life. It's time to give in to your heart's desires. Get your article published, exercise your talent in creating content, dance and get energized through play, explore nature, and let your words be felt through a song. It doesn't matter whether you're still in college or you don't even have a degree, what matters is that you start the year and fulfill your promise to yourself to get your dream board accomplished.
A tip we can give you is that it is always helpful when you have the support of your family members and friends. Don't be afraid to listen to their advice. However, you also need to be careful in seeking unsolicited advice. Just stay true to yourself, and don't stop generating new ideas to enhance yourself this year. Who knows, if you're consistent enough with creating new ideas, you'll grow your community in no time!
Learn New Skills
This new year, you could shift your focus to learning new skills. You could learn a new game, advance your knowledge on website building, create a new strategy on how to manage your time well, or even learn how to meditate.
You could also try how to trade, invest, build a portfolio, or do a gratitude project for a year. How about you try to knit, reorganize your clothes wardrobe, or try your hand at making furniture? You can also try your hand at buying and selling house and lot in the Philippines.
There are far more skills you can develop if you just get started right away. Don't hesitate to leave some of the old habits behind and start adding skills and thoughts to improve your life. Who knows, when you learn new skills, you get to discover your passion in your lifetime. You just need to find your starting point. Just don't forget the most important things--rest, take a break, and move forward!
Aim for New Experiences
Want to ensure that you can stay true to your new year's resolution? Then make it fun and enjoyable. Aim for new experiences! Discover a new environment to live in or challenge yourself with a 365-day project of doing something you've never done before. To begin the momentum, why don't you start with a hairstyle or a new look? You could also spread around positivity and inspiring words of wisdom to a person per day. Not only will you be able to reflect on their action, but you can also enter into a simple yet happier mind set knowing that you can apply their choices to have a better approach and outlook on your life.
Figure Out New Opportunities
If you still follow this list, give this resolution a try. Why not figure out which actions can turn into many opportunities that may lead to a business? You can use your passion projects or your hobbies to have a profitable business.
When you pursue a new opportunity, think of them as an investment, so you can encourage yourself to complete your vision board. With it also comes along the ability to expand your purchase power, so much that you can buy an affordable house and lot for sale next year.
However, with new opportunities, don't forget to carry your relationships with you for the better, and still connect with them so you can share your victories, help you control your businesses, and even offer emotional assistance, just in case the stress gets to you.
Whatever new opportunity you may get this year, consider those who matter and be careful to adjust your timeline so you can grow along with the opportunities you choose.
No matter which resolution you choose, all that matters is you make use of your great time to accomplish new things that we hope can fill up your life with hope. Because that's what new year's resolutions are all about. It's about how you can absolutely become productive, how you can stay grateful for every blessing as you shape and organize your life for the better. Want the best way to start your accomplishments this year? Then may we suggest that you speak to a Lumina Homes accredited seller and let's start discussing fulfilling your dream of owning a an affordable house and lot in the Philippines that fits your budget!

Try our Home Loan Calculator
Loan Calculator
Try Lumina Homes' loan calculator and get an estimate computation for your preferred Lumina property and home model.