7 Ways to Celebrate World Kindness Day 2021
10 November 2021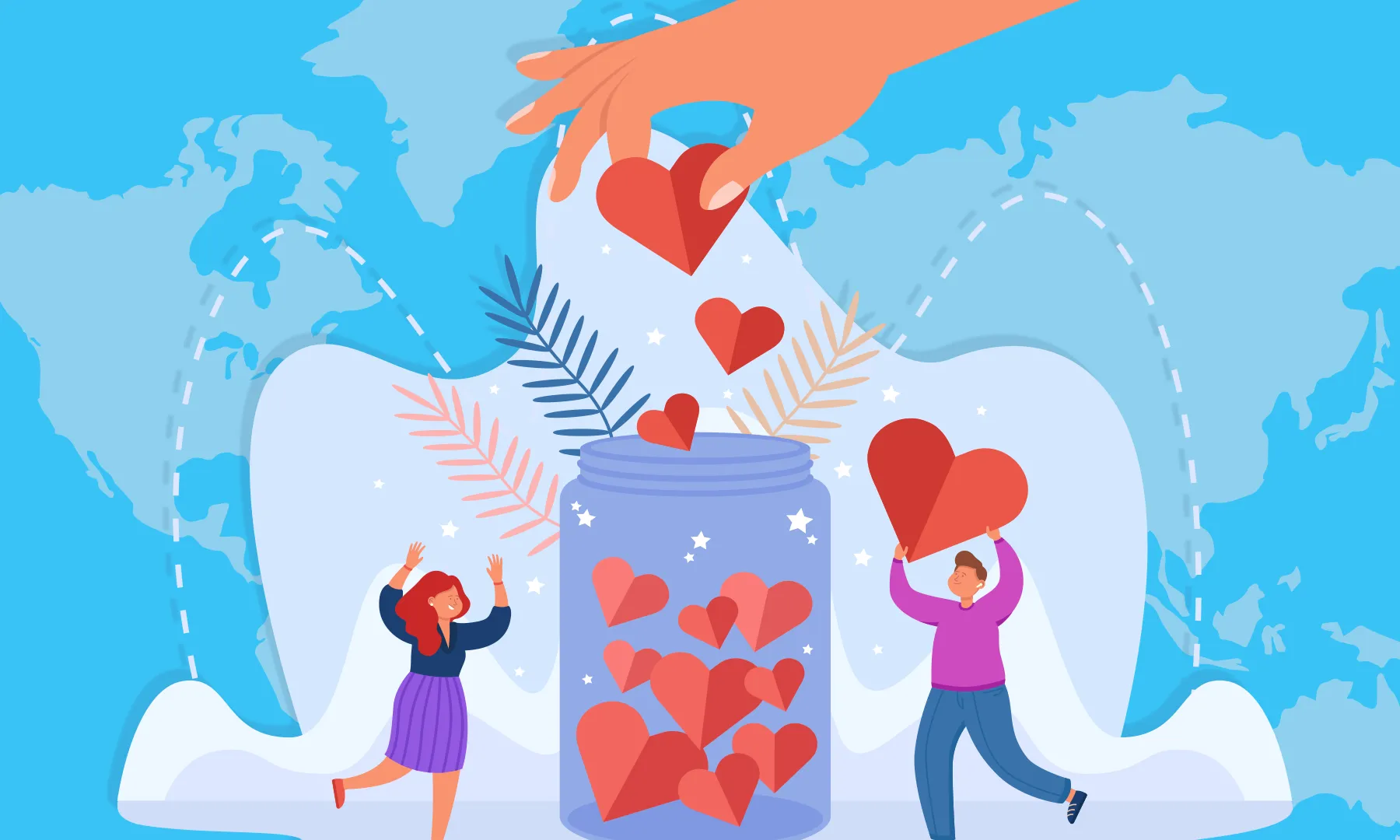 When was the last time someone went out of their way to help you? You may have been permitted to move ahead of a person in a line. Your sister or a loved one may have called to ask you how your week went. In other cases, it may have been a stranger or a friend who went above and beyond to aid.
There is an infinite number of ways to show kindness to other people, especially at this time of the pandemic. Even when the world appears to be in turmoil, some individuals are willing to go the extra mile to give someone a helping hand.
And it is a blessing to know that there is a particular day when kindness is encouraged to be shown wherever you are in the world through World Kindness Day.
Positive Power of World Kindness Day
Being nice doesn't have to be flashy or expensive to be effective, as even the small gestures that support the Kindness Day World may have a huge impact and ripple effect!
Celebrating World Kindness Day at work, school, home, with family, or even while doing errands. Here are some simple ideas and methods to be helpful on World Kindness Day.
1. Simple acts of kindness
Giving random act of kindness is pretty easy as you can see an opportunity to do it everywhere you go. Feel free to smile at random people you meet while walking your way home on kindness day. When you're at work or the mall, you can hold a door open for a woman, child, or someone who has their hands full of groceries. You can even show kindness while commuting by giving up your seat in an overcrowded train, jeepney, or bus. Attempt to do at least three random acts of kindness and let the magic happen!
2. Highlight good deeds
This one is pretty simple to do every day, especially if you are commonly interacting with people but widely overlooked.
You can recognize someone's good deeds by simply complimenting them. You can also practice gratitude by making a note on the bill for your waiter at a restaurant or send a grateful message to five of your loved ones or friends on your contact list and tell them how they become an inspiration to you or help you.
3. Send some kindness cards.
The good thing about kindness is you can make it be felt through cards. You can send a heartfelt letter or card to a friend or loved one telling them how grateful you are for their unconditional love and support in this journey called life.
4. Free hugs to everyone.
Connection and kindness are inseparable. But since we are still in a time of pandemic and specific health protocols must still be observed, we can limit this to our immediate family or household members.
Try to get in a few more hugs with your family this week. They may be baffled as to what you've done to give them such tight hugs, but they'll enjoy it!
5. Keep in touch with someone.
Either through meet-ups, video calls, or phone calls, make sure to allow a schedule to say your regards to someone and randomly ask about their week or day. Talk to someone new by engaging in a conversation with a stranger and ask is their day, make a phone call to a relative you haven't talked to for a long time, tell a loved one how much you care about them, or put down your phone and spend more time talking with those you care about. Keep in mind that communication is the key to building good relationships with other people.
6. Lend a helping hand.
Giving a hand to someone is one of the great opportunities you can quickly see nowadays, especially when you do community focusing. Whether it be by assisting another person with their chores, helping a fellow student with their schoolwork. It can also be as simple as starting a habit of picking up rubbish you notice on the ground and depositing it in the trash can outside or tidying up your house, any help or assistance that you can do can go miles for people who need it.
7. Dedicate a love poem to yourself.
Being kind is not just being done to other people but also and most importantly, to yourself, too! You can do this by writing a poem expressing your gratitude and appreciation for the things in your life that make you happy and reminding yourself how blessed you are as a person.
About World Kindness Day
The 13th of November every year is designated as "World Kindness Day."
World Kindness Day is an annual event that encourages individuals, organizations, and the whole world to practice the act of kindness. This day's goal is to make everyone realize that kindness is the bond that links us all together. As a result of this event, countries around the world may unite in peace. We can bridge the chasms of politics, ethnicity, religion, gender, and so much more with a simple act of compassion.
Many nations, including the United States, Canada, Japan, World Kindness Australia, and the United Arab Emirates, observed this trend. There is also even World Kindness Day UK.
On World Kindness Day, we have the chance to reflect on one of the most fundamental and universal human ideals. It's a day dedicated to promoting and disseminating this vital characteristic that connects people of all kinds, so make sure to contribute an act of tenderness and do your best to spread this trend in your community!
The World Kindness Movement and How it Started
When the World Kindness Movement first started 24 years ago at a Tokyo conference, it was just an attempt to spread the word about the power of kindness.
In 1998, the World Kindness Movement established the inaugural World Kindness Day to raise awareness of the importance of showing kindness to others. An international kindness movement was born during a 1997 meeting in Tokyo that brought together kindness groups from across the world, highlighting the need for a worldwide effort. In November 2000, the World Kindness Movement was founded in Singapore. The World Kindness Movement has members in 28 countries at present.
World Kindness Day is an opportunity to recognize and promote the act of kindness in your community. It also serves to remind everyone that small acts of kindness have power and that collectively, we can all strive to make the world a better place. It's easy to wonder how one person's compassion can have a significant impact.
Though it's challenging to grasp at first, even the tiniest act of kindness has a far-reaching impact. World Kindness Movement and World Kindness Day aim to encourage people worldwide to believe in the power of little act of kindness to change the world.
Simple Ways of Starting a Compassionate World
Espacio is the amenity center of Lumina Homes, where residents can grow more understanding by being kind people to each other, just like a traditional Filipino neighborhood. Lumina aims Espacio to create a genuine social connection among the residents- bringing the local community a place to walk, have fun, bond with a family member, pursuit a career or business, or a venue that will be harmonious to spread kindness.
***
For more information about the affordable house and lot for sale of Lumina Homes, please contact (0917) 629 6523.
Visit our official website at www.lumina.com.ph and like/follow our official online channels: Facebook, Twitter, Instagram, YouTube, Google MyBusiness & Google Maps, Pinterest, Spotify, Viber, Telegram, Lazada, and Shopee.

Try our Home Loan Calculator
Loan Calculator
Try Lumina Homes' loan calculator and get an estimate computation for your preferred Lumina property and home model.