5 Best Factors to Consider When Buying A Brand-New Car
13 September 2022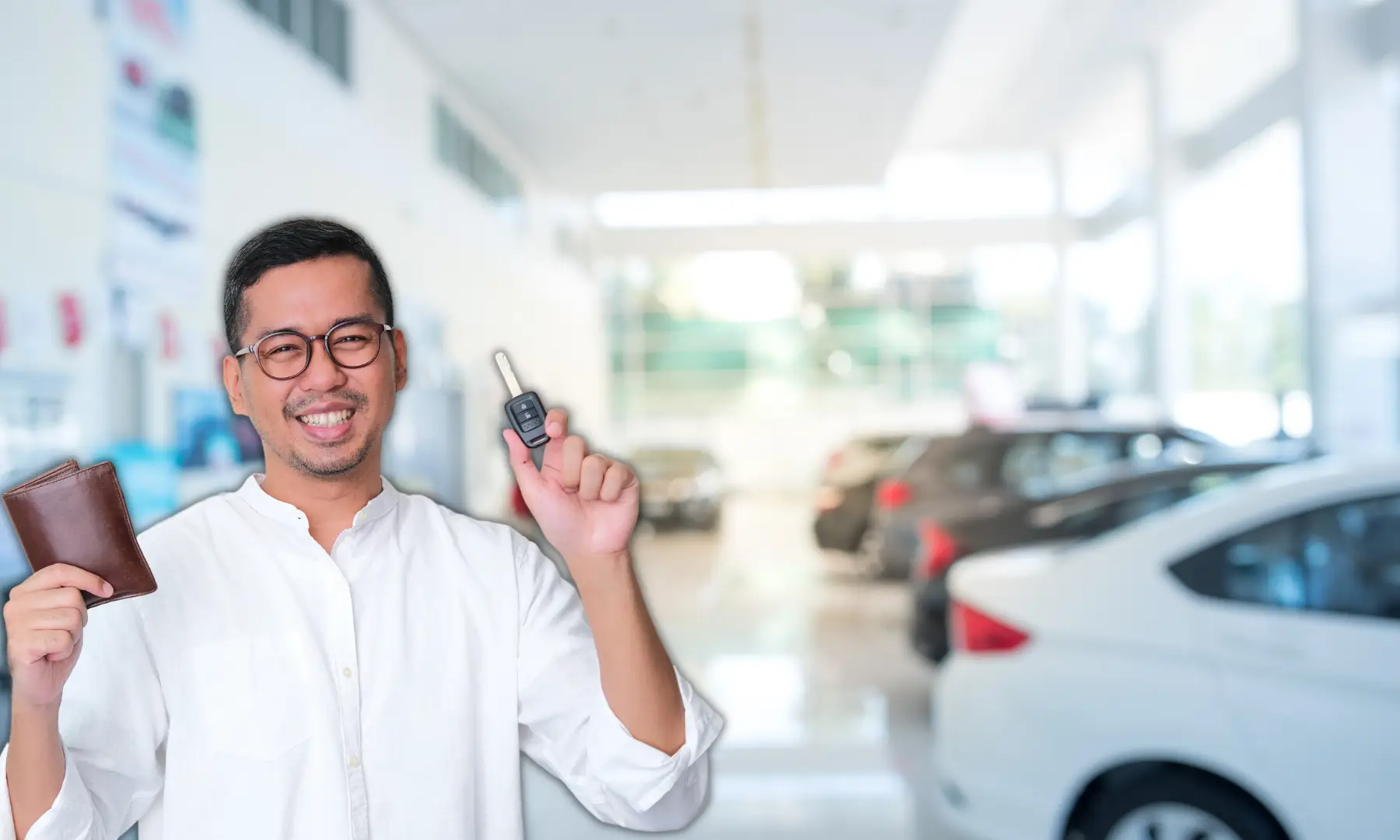 Besides an investment in a house and lot in the Philippines, buying a brand-new car is inarguably one of the top choices to spend one's money after years of hard work in a full-time job. Car ownership is not so much a display of wealth, but rather a testament of passion and perseverance paying off. It's a financial milestone that people look forward to investing in.
Now, for first-time car buyers, especially those who are not too savvy about automobiles (in case people are telling you otherwise, you are allowed to want something despite your limited knowledge about it!) it can feel like a pretty daunting task to make a decision about which car is the perfect one for you.
For starters, it should not only be the car brand that must be taken into account. It is very important to learn a number of car-buying factors before going to a car dealer, ask a few questions, then hastily make the purchase right away.
Case in point: there are car brands that have been tagged as "unreliable" by Consumer Reports.
This means that there are two types of people not recommending such cars: car owners who have had bad experiences owning them, and automobile experts casting their professional and unbiased judgment based both on science and experience.
Well, we're not steering our wheels in that direction. Here, we will discuss and focus on various factors to consider when purchasing your first car. Without further ado, check out our list to guide you with your car buying decisions!
Top 5 Car Buying Factors to Consider
Whether it's a new or used car, smart buying is a must. A substantial amount of money is at stake, after all. And while it's considered a one-time expense, these car features that we will tackle would tell us that there is more to it than just paying for the vehicle in an agreed-upon deadline. So we might as well make sure everything is in accordance with our personal and current circumstances.
Here are our top five for your buying process:
Safety features
Resale value
Ownership costs
Financing options
Trade-ins
1. Safety features
Kickstarting this list with something that even non-car enthusiasts would first think of considering when buying a new car: the safety features. Safety is always a top priority with vehicles as accidents can happen even with the most prolific drivers.
Most if not all brand-new cars have advanced safety features that potential buyers can contemplate if they're something they'd use and need, like backup cameras, adaptive headlights, and automatic parking. But if it's a sophisticated technology that you will not use very often, it is an extra cost that you could consider setting aside.
As for overall safety and comfort, a test drive is necessary so as to make sure you are already feeling some kind of prospective intimate ownership of the car that took your attention. How comfortable you're feeling during the test drive is one indicator that the car is the perfect fit for you. Inspect the interiors and have a feel of it.
2. Resale value
Also known as residual value, resale value in the automotive industry pertains to the amount your vehicle will cost if you decide to sell it in the future. Some, if not many, potential buyers tend to disregard this factor when shopping for a brand-new car. Value retention in cars is just as important, so do not make the costly mistake of overlooking car value depreciation.
Simply put, look for car brands with a higher resale value, no matter how enticing buying a new car on sale is. In the long run, a lower residual value through a cheaper car can actually cost more.
3. Ownership cost
If shopping for a new car is deemed expensive, wait until you actually own a car and struggle with maintenance costs. This entails paying the price for the car insurance, fuel costs, and other potential maintenance expenses. Checking your prospective car purchase and its fuel economy, and fuel efficiency, among other things, will save you money.
Not needless to say, the more high-end your choice of car brand is, the greater the amount of insurance cost. Having said that, if affordability and lesser maintenance costs are major considerations for you, choose not the perfect car, but the perfect car for your budget and preference, without disregarding other factors that make up a worthwhile car purchase.
4. Financing options
Price and financing are a major component in your buying decision. Prior to negotiating with car dealers, developing a budget plan can help you decide if the brand-new car you're eyeing matches your budget and financing options.
Often, you also have other expenses that need financing besides your car. Applying for a car loan then becomes an option. But be sure that, all things considered, you are financially equipped to pay not just for the car itself but also its maintenance costs, given your current economic standing. Buying your dream car doesn't have to be in a rush.
5. Trade-ins
If torn between making a downpayment and trade-in, the latter will save you valuable time. Selling your old car privately may be more cost-efficient, but the process is going to be tedious, time-consuming, and hassle. In this case, a trade-in at the car dealership is your best course of action.
Pro-tip: solicit bid prices that a variety of car dealerships will offer you for your old vehicle. This will make you ensure you're getting the best out of your trade-in.
Other factors worth checking when shopping for a car
In addition to our top five recommendations, we have gathered a separate list that you could consider factoring in on your car-buying process. These are just as important as our top five:
1. Your personal preference
You wouldn't want to drive a car that might have ticked all the boxes that we tackled above, but isn't really your personal choice and preference. You don't have to take compromise in the fulfillment of the major factors at the expense of your personal choice.
Do you want a sedan, an SUV, or a hatchback? Your preferred color, the sound system, everything. Provided this is within your budget, you have the liberty of taking your time to look for specific parts that you like.
2. Ditching the add-ons
Let's admit it. There are add-ons that we don't need or don't serve that much purpose. They only add up to the overall cost of the vehicle. It is safe to let go of them, and instead choose to save for future costs on maintenance, insurance, and loan payments.
3. Online reviews
We've mentioned Consumer Reports earlier. They provide expert advice, give unbiased reviews, and offer in-depth analysis on a variety of products. Checking for reviews online enables you to get reliable information about the reputation of various car dealerships and car brands.
Whose opinion matters just as much? Your friends, colleagues, and acquaintances who own cars and are automobile enthusiasts at the same time. Chances are, they could give you friendly advice on your car-buying process, as well as tips on what to avoid and look for.
4. Parking space consideration
Really: you should have enough parking space to accommodate your car. With House bill No. 31 or the "No Garage, No Registration" Act filed in Congress, which aims to ease the country's massive traffic problem by discouraging illegal parking on roadsides and sidewalks, this gives you the certainty that your vehicle registration will not be impeded by a lack of garage space.
If you also consider buying an affordable house and lot for sale in the Philippines, we offer bigger parking space amenities at Lumina Homes, among other things. Lumina will give the necessary provision to take good care of your new family member, so to speak.
Bottomline: Car Quality and Your Financial Capacity
It's safe to assume you're here doing some research because soon, you're about to own one. So, congratulations! Doesn't matter whether you are going to buy a new car next month, next year, or even in five years' time. Practice the law of attraction: I will get that dream car!
As a parting reminder, though, bear in mind the major factors to consider above in getting a car. In summary, it all boils down to your personal preference, financing and costs, the car's quality, residual value, and trade-in considerations.
Saying it should be within your budget doesn't mean going for the cheaper recourse. It means opting for the one that's well within your financial capacity, but without having to compromise quality. Your car-buying process is not going to be a walk in the park, but it's guaranteed to help you to not be in a position of profound regret.
Drive your new car with Lumina as your Home Destination
Make Lumina your future home destination with your brand-new car! Besides a parking space provision for your automobile, Lumina Homes offers other major subdivision amenities for you and your entire family's convenience. Feel free to send your inquiries via this website and our social media channels, and we could even arrange a free site viewing once you've picked out your future Lumina home.
Lumina Homes has an excellent track record as a housing developer providing quality yet affordable house and lot in the country. Lumina Homes hopes to see you very soon!

Try our Home Loan Calculator
Loan Calculator
Try Lumina Homes' loan calculator and get an estimate computation for your preferred Lumina property and home model.