25th Blues Clues' Anniversary
12 September 2021
The whole social media community was dazzled with Steve Burns sudden appearance on a video made for the 25th Anniversary of Blue's Clues. Steve Burns, the original host and star of Blue's Clues, shared a little video to celebrate the animated children's show. Steve Burns' character, who departed the program in 2002 to outwardly go and attend college, never really came back to the show. The new video has gotten 6 million views from people and its fans in the first two days since it was posted on social media. Having a famous TV host that star from one of your favorite childhood shows posted a video to say "hello" and tell us "we look great" is like a warm comforting hug and a big news we all needed at a time when it seems like the world is just spiraling down.
All about Blue's Clues
Blue's Clues is a Nick Jr. Channel animated television show for preschool and young people. Blue, a blue-spotted dog, and her owner, Steve, hold the main role of the program. During the show, Steve and Blue also met and interacted with other Blue's pals follow and join them in the fun stuff of solving and find clues.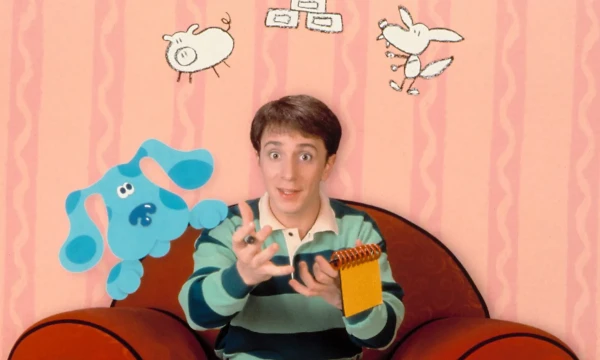 Blue's Clues first began airing on September 8, 1996, and stopped producing new episodes in 2006. During its first launch on TV, the program has been so successful that countries like the United Kingdom and Portugal, entirely replaced the show with a new host through Kevin Duala for UK's franchise and Duarte Gomes for Portugal's.
While the role appears on-screen as their version of the host, versions that follow in other countries have either Steve or Joe dubbing their own voices. At that time, Blue's Room was also created as a spin-off for Blue's Clue's wherein they featured puppets on the show, as the creators anticipating it to gain successes from its fans.
Steve Burns recent video posted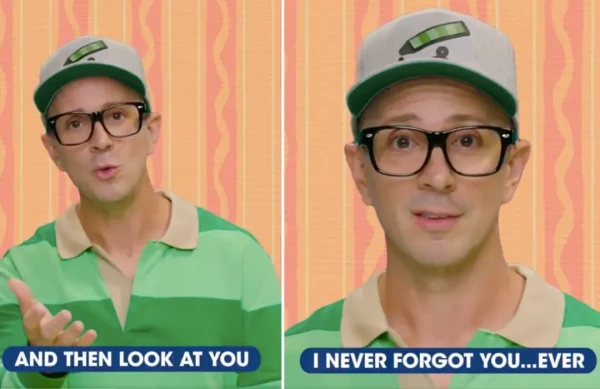 As Steve Burn's recent posted video about Blue's Clues anniversary stirred up the internet a couple of days ago, fans of the host and the animated preschool television show also have diverse and mixed emotions about it. Host Steve Burns, while wearing his trademark green-striped shirt, recounts the time that he spent with his fans at that time, as they ran, follow, find clues, and hang around with Blue while figuring out things and talking to Mr. Salt and had fun.
Branding lessons from Blue's Clues
Steve from Blue's Clues gave us some important lessons not just on how to continue our life but also on the things related to marketing. Blue's Clues is the best example of great branding to people who want to enter the marketing department.
Branding is one of the most important aspects that we used in marketing in order to introduce and popularized a particular product to the audience, or the consumers.
In creating branding techniques for your product, you should identify first your specific product and brand. When you think of the goods and services being offered by a business, the particular image and ideas about those things probably come to mind. A brand is all of that wrapped up into one simple, memorable, and easily communicated concept that specifically helps you to recognize the company's services or goods.
Branding is a technique that companies use to help consumers easily recognize and understand their brand, and to also persuade consumers to select their company's goods rather than competitors' merchandise.
Below are some of the branding ideas that we can get from Blue's Clues:
1. Pay attention to your audience.
This must always be a must. They're more aware than you are. Ultimately, you are addressing the issues of your consumers by designing a solution for them.
2. The audience's heart may be won through empathy.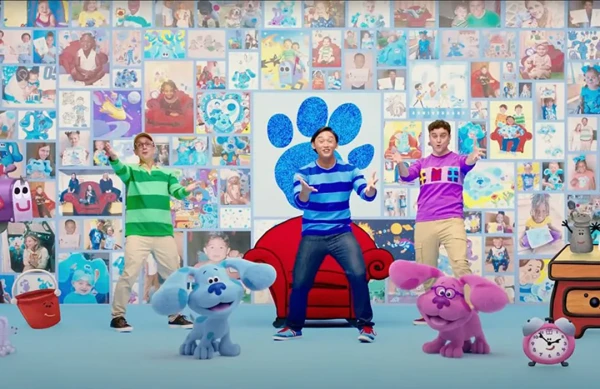 We all have a duty to show empathy, just as the Nickelodeon staff and Steve Burns do. With the digital innovations coming, people like it if we consistently appear on the social media pages especially when it comes to our brand. Aside from this, we should also provide information that helps individuals better understand and connect with others.
3. Manage workflow more systematically.
The production of Blue's Clues follows a simple timeline, allowing the viewer to design a targeted outcome. In order to avoid monotony, you will need to devise a branding strategy that will help you to become successful in reinstating your brand information. When beginning a new brand, don't begin with your logo or other design aspects first. You must also make sure to always clearly device your objectives and purpose.
4. Search for a branding partner.
When you've got your hand in everything, it may be difficult to maintain a healthy balance between work and life. You need a trustworthy brand strategist you can depend on to be partner and assistant in creating and completing your branding process.
5. Think outside the box and be quick-witted.
If you are being keen enough, you can be able to find all of the resources you need for branding within your house. This is the time to utilize your fantastic talents and imagination in creating unique ideas for your brand. You can actually discover plenty of branding signs by searching your inner self and unearthing your potential.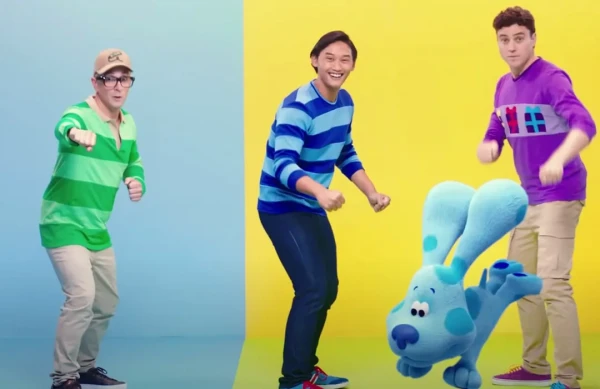 Now, with all these new ideas and knowledge giver to us by Blue's Clues, who says that this animated television show is just for preschoolers?
In the video posted, Steve Burns, while wearing his trademark green-striped shirt, recounts the time that he spent with his young audiences at that time, as they ran and hang around with Blue while figuring out the clues and talking to Mr. Salt and had fun.
Steve Burns also described how he introduced us Joe, his brother to be our new best friend before he hopped on the bus and left us all for quite a long time.
He also made a quick catch-up on what happened to him all these years after he left. He tried to connect and associate all the challenging struggles that he encountered along the way and how he was able to overcome all of them with our help. He also in the expressed that he never forgot all of us and he's grateful to become part of our lives.
In the end, Steve from Blue's Clues expressed how proud he is on what we accomplished in all those years.
Did you watch Blue's Clues? Batang 90's let us know by having a comment posted below and share with us when your family started to be fans!
***
For more information about the affordable house and lot for sale by Lumina Homes, contact (0917) 629 6523.
Visit our official website at www.lumina.com.ph and like/follow our official online channels: Facebook, Twitter, Instagram, YouTube, Google MyBusiness & Google Maps, Pinterest, Spotify, Viber, Telegram, Lazada, and Shopee.

Loan Calculator
Try Lumina Homes' loan calculator and get an estimate computation for your preferred Lumina property and home model.
Disclaimer: All computation appearing herein are sample computation only and are not official.