10 Must-Visit Tourist Spots in Pagadian City
25 November 2022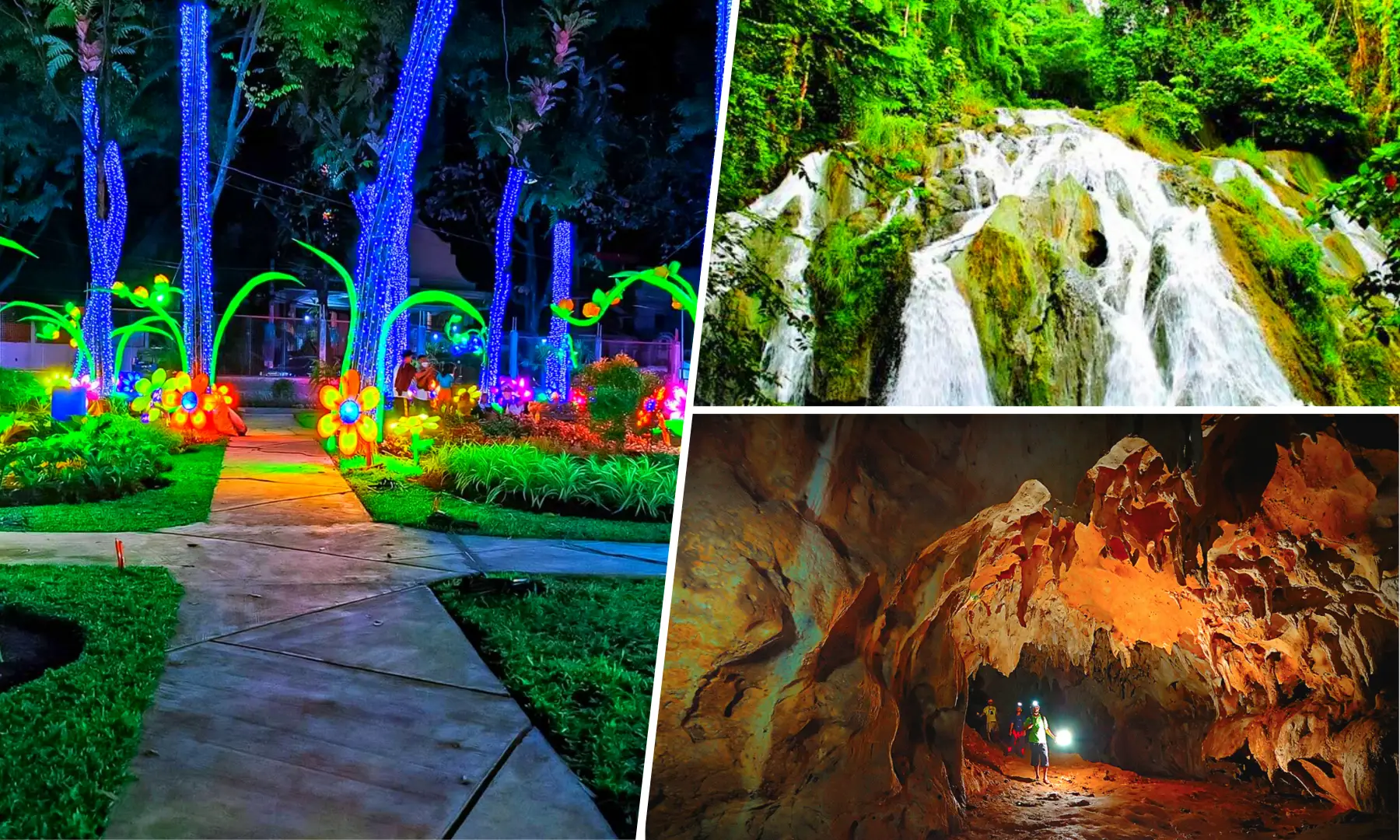 Dubbed "The Little Hong Kong of the South", Pagadian, the capital of Zamboanga Del Sur province is the link that connects the Zamboanga Peninsula and other towns of the old Zamboanga Province. They said that it is because of the city's hilly terrain that cascades into a breathtaking view of its blue water coast of Pagadian Bay. For starters, Pajares Avenue plunges into Yllana Bay, which may make it reminiscent of Hongkong. However, we at Lumina Homes can come up with ten different reasons why visiting Pagadian city. Come discover this hidden gem of Zamboanga Del Sur.
Discover Pagadian City, Philippines: A little slice of paradise
Pagadian City is Zamboanga del Sur's capital despite being a 2nd-class city. A chartered city, it is Zamboanga Peninsula's regional center and the second-largest city in the region, after the independent city, Zamboanga City, a perfect place to combine relaxation and leisure. The city center exudes an urban feel but as you go to the outskirts of Pagadian began a plethora of nature from the tallest peaks of the mountainous terrain of its huge trees, to the depths of its blue waters. If ever you're seriously considering to own a house and lot in the Philippines, learn why getting one in Pagadian City is a sound investment!
Pagadian Tourist Spots You Should Visit
Ready to explore Pagadian City's tourist spots? Then read on and see whether Pagadian City will become your favorite popular beach escape.
1. Plaza Luz
Welcome to the city proper's plaza. If you want to take a glimpse of the life of the people living in Pagadian City, his is the right place to be. One highlight you should try is that you can sample the barbeque Pagadian has to offer. With so many barbeque stalls, you can feast with friends and family. You can also check out other hawker stalls to try other food you can pair with your barbeque dinner.
2. Lison Valley Waterfalls
Want a relaxing way to indulge in the water minus the salt? Check out the Lison Valley Waterfalls. Located 42 kilometers away from Pagadian city proper, it is considered relatively untouched. With a height of 20 - 25 meters and 20 meters in diameter, this majestic waterfall enjoys surrounded by lush vegetation ideal for picnics and refreshing bonding with the family.
3. Dao Dao Islands
A few minutes away from the bustling metropolis of Pagadian City, and overlooking the Illana Bay, lies the Dao Dao island. A rocky island with amazing coral reefs, it is surrounded by clear blue waters. You can reach Dao Dao islands via a short boat ride away from the port which is readily accessible to everyone and is a favorite haunt for the locals. The bigger islet is called Dako, and when the tide recedes, Gamay, the sandbar appears.
4. Mt. Palpalan
If you're into hiking or mountain trekking, then you should definitely give this place a try. At 684 feet above sea level, it is the third-highest mountain in the area. When you're on it, it can give you a cool view of the bustling metropolis Pagadian City.
4. Manga Falls
A two-tier waterfall cascade, Manga Falls can be readily visited by tourists. If you want to visit its beauty, then you can do so in just seven kilometers, away from Pagadian City. Surrounded by rock formations, lush vegetation, and thick forest, it's the perfect setting for your soothing soak.
5. Guipos Cave
Had a different adventure in mind? Try to visit the Guipos Cave. Get your adrenaline up with extreme spelunking. Explore narrow limestone tunnels, get wet with the half-filled water areas, and appreciate the beauty of stalactites in this Pagadian cave.
6. Puting Balas sandbar
With its name literally meaning white sand beach, Puting Balas Sandbar is one of the tourist destinations in Pagadian City you shouldn't miss. The fine white sand can be your bed as you lay down or sit down and just listen to the waves, or take a dip in the crystal clear waters. However, the sandbar only appears in the low tide season. What does this mean for you? You must be careful to schedule your trip to the sandbar because the low tide season only appears from 9 am to 1 pm in the area.
7. Agro Tourism and Heritage Complex
Searching for the perfect pasalubong hub in Pagadian City? Look no further. In the Agro Tourism and Heritage Complex, check out as each town showcases its town's wares. The aim of this city's proper tradition is to showcase Zamboanga's agriculture, and heritage, and sell their goods to tourists, as well.
8. Kendis Cave
Similar to the Guipos Cave, Kendis Cave is a tourist spot similar to try exploring its interior chambers. However, you need to brace yourself as it's about 15 km away from Pagadian City. Here you will see lots of limestones subterranean your trip inside.
9. Pulacan Falls
Another freshwater spot for you to enjoy, Pulacan falls is located 12 km away from Pagadian City, in the town of Labangan. In this area, you will notice that there are permanent Boy and Girl Scout campsites where regional and provincial jamborees occur.
Perks of Living with Lumina Pagadian—a Nature-Filled Community
With all the places to see in Pagadian City, one might forget for a moment that it is also an urban area. Hence, you don't have to look far for your forever home. Lumina Pagadian provides affordable house and lot for sale, so you can enjoy being outside and within the safety of your walls by choosing to live in here. You may hire the iconic and uniquely designed tricycle built in Pagadian City, which is a public transport inclined at about 25 - 40 degrees angle to check out the different malls, stores, and tourist spots in the area. Should you need that affordable house and lot in the near future at a nature-filled community, Lumina Pagadian is here to help you out! Just contact an accredited seller from Lumina Homes, submit the requirements, and wait. With Lumina Homes, we want to welcome you home.

Try our Home Loan Calculator
Loan Calculator
Try Lumina Homes' loan calculator and get an estimate computation for your preferred Lumina property and home model.