Lumina Homes to Award a Brand New House and Lot in Himig 11th Edition Winner
18 March 2021

Written by: Cielo Fernando
There is no denying that the pandemic has affected us in so many ways, especially with the lockdown; people were forced to stop doing the things we loved the most, such as traveling and hanging out with our loved ones. But in these trying times, there is one thing that never fails to change our mood—music.
But behind the music we love (and soon we'll love) are people who made an effort to create a song meant to be the soundtrack of our lives. And what better way to reward a genius mind than with a brand new house and lot?
Lumina Homes to award house and lot in Himig 11th Edition.
That's right! Lumina Homes is giving away a brand new house and lot to the winning song composer on ABS-CBN Music's "Himig 11th Edition." The Grand Finals of Himig will be held on March 21 via live streaming.
What is Himig 11th Edition?
Formerly known as Himig Handog, Himig 11th Edition is a worldwide search for the best OPM (Original Pilipino Music) songs and the Philippines' biggest songwriting competition. It started as a competition for Filipino composers of pop and love songs and has evolved into a competition that celebrates every music genre that touches on a wide variety of topics that is relatable to everyone.
Over the years, the Himig Handog Songwriting Competitions have shaped the Philippine entertainment industry. Many songs from the competition were used as the theme songs of movies and television shows and used in commercials for radio and television. Many songwriters from the competition have been given their breaks; the most notable was then amateur composer Jonathan Manalo, who is now a multi-awarded composer and producer of Star Records.
Streamed Song
There are 12 song finalists for Himig 11th Edition, and the Filipinos abroad have the power to choose who will be the "TFC's Global Choice" special award recipient.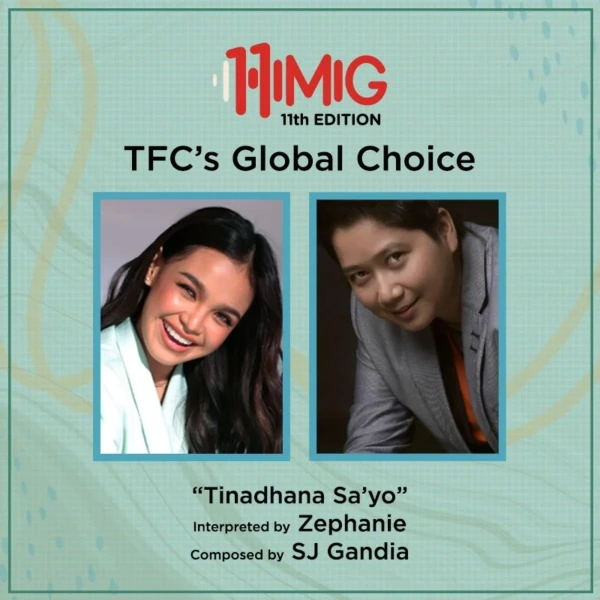 Be the first to watch the Himig 11th Edition via LIVE broadcast of one of the country's most awaited music events. Get your tickets via the KTX website for only P199!
There will also be performances from KZ Tandingan, Moira Dela Torre, Agsunta, Davey Langit, Fana, Janine Berdin, Jeremy G, JMKO, Joanna Ang, Juris, Kiss N' Tell, Kritiko, Kyle Echarri, Sam Mangubat, Zephanie and Zild.
You can also watch the Himig 11th Edition Grand Finals' delayed streaming or telecast on March 21 at 10:30 pm on ABS-CBN Music's YouTube Channel, TikTok account, on the Kapamilya Channel (Channel 8), Kapamilya Online Live, iWantTFC & TFC The Filipino Channel IPTV!
Music is one of the constant companions of every Juan in the middle of the pandemic. From finding inspiration and expressing one's feelings to celebrating little and big victories, music is there to rescue us.
Country's biggest songwriting competition winners
Best Song: "Marupok"
Composer: Daniella Ann Balagtas
Interpreter: KZ Tandingan

2nd Best Song: "Kahit na Masungit"
Composer: John Francis and Jayson Franz Pasicolan
Interpreters: Jeremy G and Kyle Echarri
Live performance by: Bugoy Drilon

3rd Best Song: "Ibang Planeta"
Composer: Dan Tañedo
Interpreter: Zild

4th Best Song: "Ang Hirap Maging Mahirap"
Composer: Kenneth Reodica
Interpreter: Davey Langit featuring Kritiko
Live performance by: JM Yosures featuring Kritiko

5th Best Song: "Kulang ang Mundo"
Composer: Daryl Cielo
Interpreter: Sam Mangubat

Special Awards
Most Streamed Song: "Kahit Kunwari Man Lang"
Composer: David Mercado
Interpreter: Moira dela Torre and Agsunta

MYX Choice for Best Music Video: "Marupok"
Composer: Danielle Balagtas
Interpreter: KZ Tandingan
Music Video Director: Geloyellow/ Gerard Lopez

MOR Entertainment Choice Award: "Tinadhana Sa'yo"
Composer: SJ Gandia
Interpreter: Zephanie

TFC's Global Choice: "Tinadhana Sa'yo"
Composer: SJ Gandia
Interpreter: Zephanie

Himig TikTok Choice Award: "Tabi Tabi Po"
Composer: Mariah Moriones
Interpreter: JMKO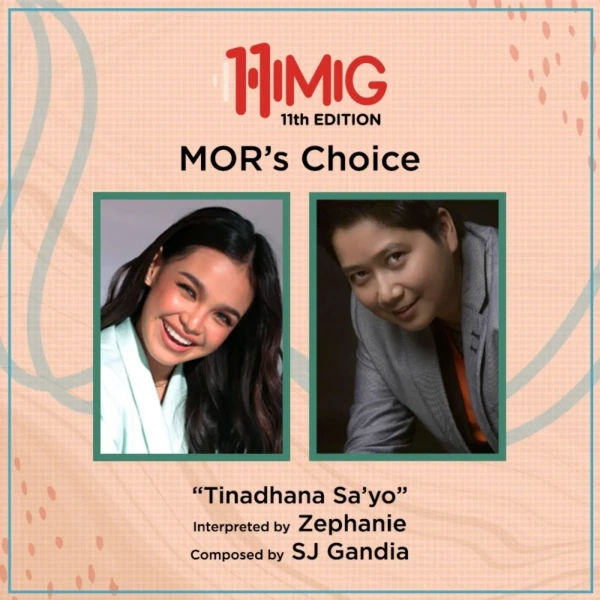 Related Articles:
***
For more information on Lumina Homes, contact (0917) 629 6523.
Visit our official website at www.lumina.com.ph and like/follow our official online channels: Facebook, Twitter, Instagram, YouTube, Google MyBusiness & Google Maps, Pinterest, Spotify, Viber, Telegram, Lazada, and Shopee.

Try our Home Loan Calculator
Loan Calculator
Try Lumina Homes' loan calculator and get an estimate computation for your preferred Lumina property and home model.