LRT-1 Cavite Extension Completion Expected by 2024
30 November 2022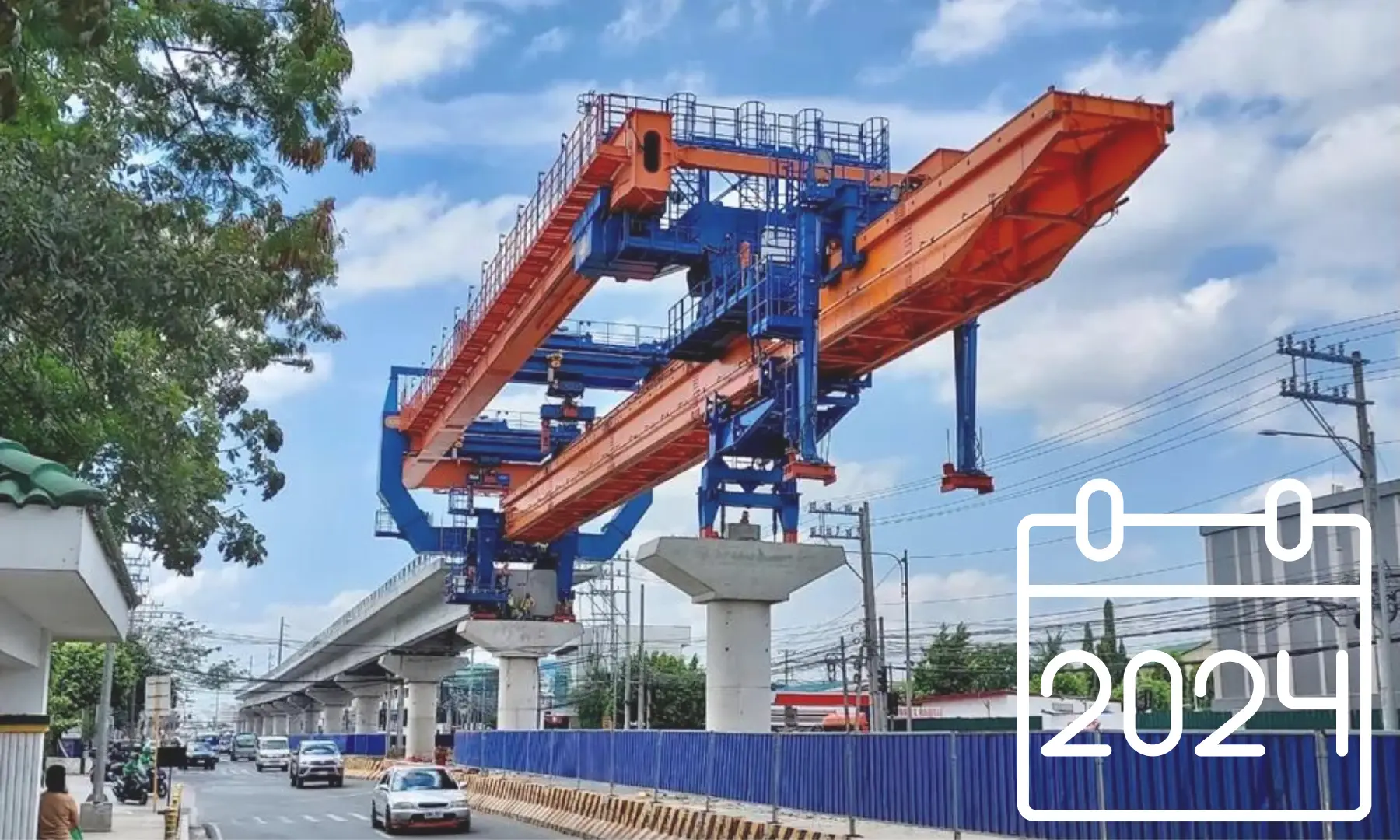 With the newest infrastructure project expected to become fully operational by 2024, commuters who work in Metro Manila but reside in Cavite will benefit from an impressively shorter commute time. Lumina Homes sees this to be tremendously pleasant news for the development of more commercial and residential real estate in Cavite province.
Strategically located southwest of Metro Manila and south of Manila Bay, Cavite is also reported to be the second most populated province in the Philippines after Cebu, according to a Rappler report. The Calabarzon region, of which Cavite is also a part, is likewise recognized as the most populated region in the country. With its wealth of people also comes the wealth of economic progress and development in the province, and the anticipated infrastructure project is seen to further boost Cavite's impressive economic boom.
Also read: Bataan-Cavite Interlink Bridge Now Halfway Complete
What's in the LRT-1 Cavite Extension Project?
The Light Rail Transit Line 1 or LRT-1 Cavite Extension is being operated and managed by Light Rail Manila Corporation (LRMC), but ownership is attributed to the Light Rail Transit Authority (LRTA) as a part of the Manila Light Rail Transit System. The project is set to extend the existing line from Baclaran in Parañaque City to Bacoor City in Cavite. The proposed extension will travel across the cities of Parañaque and Las Piñas and will culminate at Barangay Niog in Bacoor.
LRT-1 Cavite Extension project is targeted to ease the massive traffic crisis in the metropolis as well as improve the commercial development surrounding the rail stations. What is more, Cavite residents who work in Metro Manila will largely benefit by having a shorter trip time and even eliminate thoughts of relocation and lodging in the metro just to be near their physical office.
The ambitious infrastructure project, which costs P64.9 billion, is a public-private partnership (PPP) venture that the country's foremost socio-economic planning body, the National Economic and Development Authority (NEDA), first greenlighted in November 2013, and was aimed to extend an 11.7-kilometer Baclaran-Bacoor segment to the existing 18.1-kilometer LRT line.
The Cavite extension project inaugurated its civil works in September 2019, installing pi-girders or a structure's chief horizontal support to cover the full stretch of Dr. Abad Santos station until the Redemptorist station, LRMC's spokesperson said in an official statement.
Completion Rate as of August
According to LMRC, the line extension's private sector operator, the project's progress reached 73 percent as of August this year. The completion rate is inclusive of its ongoing electromechanical works, including the laying of rails and the installation of the project's electrical system, plus the construction of the five new LRT-1 stations for the first phase of the extension project: MIA, PITX Asia World, Redemptorist, Dr. Santos, and Ninoy Aquino.
Trackwork installation is also reported to be halfway complete with the latest activities such as the simultaneous installations of pre-track assembly, rebar, shear connector, formworks support for track plinth, derailment wall, and concrete pouring, according to the operator.
The company also noted that the tracks' installation and overhead catenary system on the viaduct will resume at Ninoy Aquino Station, which consequently necessitated a month-long, temporary closure of a portion of the northbound or outer lane of Imelda Bridge connecting the Barangays La Huerta and Sto. Niño in Parañaque City, for a whole month from October 10 until November 10.
The column and pier cleanup, including all other necessary finishing works, was also set at CAVITEX-Parañaque Bridge from October 15 to 16.
The Positive Impact of Infrastructure on Real Estate
The desirability of a real estate investment relies heavily on location, location, and location. If a neighborhood is poorly located in an area with only minimal hints of progress as seen in the lack of commercial establishments and other conveniences for the locals, it is less desirable for prospective investors looking for a home to permanently reside in, or for businesses to take up space for commercial purposes.
The development of infrastructure in a particular location helps to boost the demand for real estate as well as increases the desirability of a location from where the infrastructure project is taking place. This means optimum accessibility, convenience, and commuting comfort, which are major factors being considered by both home hunters and real estate developers.
In addition, it erases the prospect of relocation of workers to Metro Manila as neighboring provinces are within reach in a couple of minutes through a train ride. Hence, this fuels the demand for residential real estate in the province like Cavite, further decongesting Metro Manila from its decades-old insurmountable traffic.
Convenience and Proximity to Metro: Invest in Lumina Tanza
Renamed Build, Better, More (BBM) after President Bongbong Marcos' famous campaign initials, massive infrastructure projects such as the LRT-1 Cavite Extension is part of the current regime's continuity approach after the previous Duterte administration's Build, Build, Build (BBB) infrastructure programs.
Lumina Homes, a prime provider and developer of affordable house and lot for sale, sees the construction and development of major road projects as an added impetus for both Cavite and non-Cavite residents to invest in the province for its flourishing provincial economy.
Lumina Homes in the first-class town of Tanza is a residential community that boasts of strategic location and convenience as seen in the presence of, and proximity to, commercial establishments, schools, hospitals, churches, shopping centers, and government offices. Upon the expected completion of the LRT-1 Cavite Extension in 2024, living in Cavite will have more and more perks and amenities to ease the daily living of its locals, especially commuters heading to Metro Manila to work.
For more information about available Lumina house and lot in the Philippines, ride on a virtual tour of available properties as well as in-progress projects to anticipate as a lucrative real estate investment. Seal your real estate investment in an affordable house and lot in Tanza and enjoy its exciting perks for you and your family's utmost convenience!

Try our Home Loan Calculator
Loan Calculator
Try Lumina Homes' loan calculator and get an estimate computation for your preferred Lumina property and home model.