What Is a Townhouse? Everything You Need to Know About This Urban Living
31 July 2023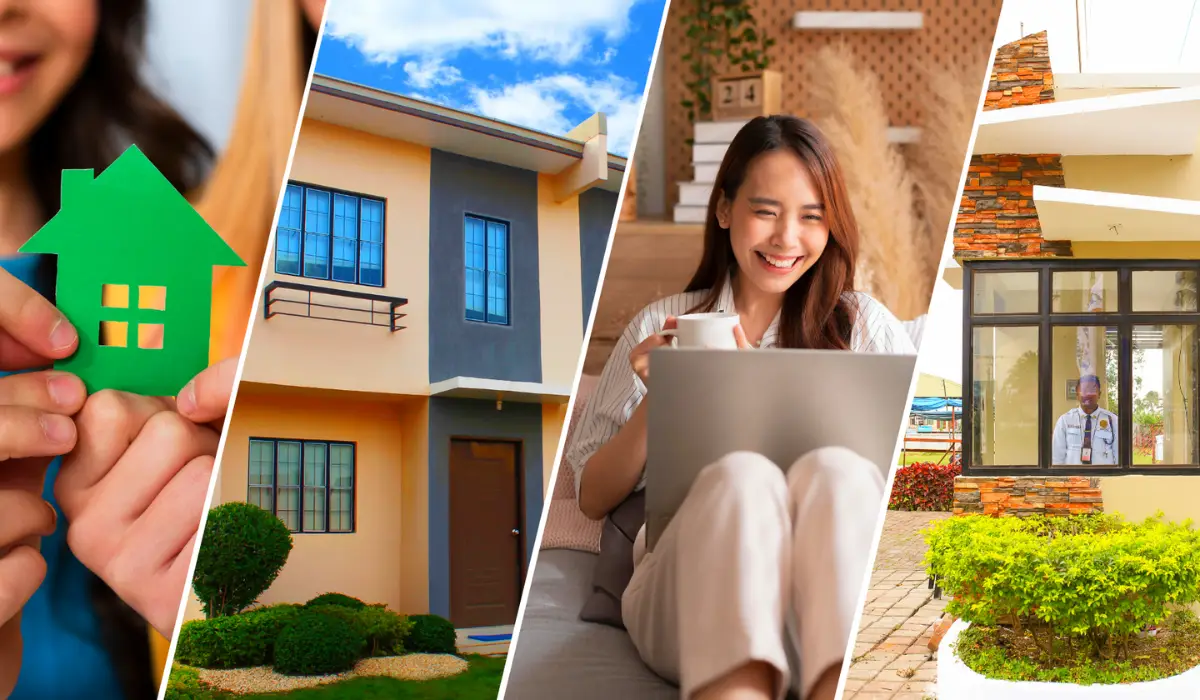 Are you one of the condo owners in search of a new home that combines the charm of a suburban house with the convenience of urban living? Look no further than townhouses! These unique residential properties have been gaining popularity among homebuyers for their distinct features and desirable location advantages. If you're considering making a townhouse your next abode, whether as a first-time buyer or a seasoned homeowner looking for a change, this article is tailored just for you. We'll delve into the essence of townhouses, unraveling what sets them apart from other housing options and explore the essential factors you need to consider before making a purchase. With our comprehensive townhouse buying tips and expert guidance, you'll be well-equipped to navigate the townhouse market and confidently make an informed decision about your next home sweet home.
What is a Townhouse?
Townhouses, sometimes referred to as townhomes, are an increasingly popular housing choice that offers a delightful blend of community living and individual ownership. These multi-level homes, individually owned by residents, boast a distinct architectural design, as they share at least one or two walls with neighboring units, creating a charming side-by-side arrangement.
Single Family Home Vibe for Less
Townhomes have emerged as a highly appealing option for the younger generation of homebuyers in the Philippines, particularly among millennials and Gen Z. Amanda Pendleton, a Zillow lifestyle expert, highlights that these demographics, many of whom are first-time buyers, find townhomes especially attractive. Research from Zillow's 2018 Consumer Housing Trends Report reveals that 15 percent of these younger buyers expressed a desire to own a townhouse. Notably, millennials are the most likely to opt for a townhome, with 13 percent already making this choice.
The appeal of townhomes to the younger generation can be attributed to several factors that resonate with their preferences and aspirations. One of the key reasons is affordability. Compared to single-family new construction homes, townhomes typically offer a more budget-friendly option, making homeownership more attainable for millennials and Gen Z. Moreover, townhomes provide a unique combination of individual ownership and a single-family home feel, complete with their own entrance, yard, and a front door, which adds to their appeal. As young buyers seek to be closer to urban life and its amenities, townhomes offer a compromise by providing proximity to city centers without compromising on affordability. This growing interest in townhomes reflects the changing housing preferences of the younger generation in the Philippine setting, showcasing the increasing popularity of these multi-level gems among aspiring homeowners.
Ideal Locations and Distinctions from Row Houses
Townhouses have found their place in the thriving Philippine real estate scene, particularly in areas with limited space like busy suburbs and cities. These multi-level homes trace their roots back to early England, where city-dwellers sought smaller part-time homes for socializing, leading to their shared-wall design to maximize land usage.
For Filipino buyers, the location of new townhouses plays a vital role, offering proximity to job hubs, shopping, transit, and nightlife. However, distinguishing them from row houses can be challenging. Row houses, though architecturally similar, have different ownership structures, making townhouses a unique blend of urban living and individual ownership. As more Filipinos seek this perfect balance between city convenience and personal space, townhouses continue to rise in popularity in the Philippine housing market.
Homeowners Associations: Understanding the Perks and Considerations of Townhouse Living
Choosing to reside in a townhouse means becoming a part of a community that operates under specific agreements, such as guidelines on pet ownership and paint color choices. To ensure the seamless management of the community, property and its amenities, townhouse residents pay monthly fees through a homeowners association (HOA). While the HOA may bring certain restrictions, it also offers various perks, such as shared maintenance responsibilities for grounds and amenities.
Are you contemplating whether a townhouse or a single-family home is the right fit for you? This decision boils down to your preference for complete freedom and full responsibility, versus a willingness to abide by certain rules and contribute extra funds in exchange for less individual upkeep. If you're curious about the associated rights and amenities covered by HOA fees when owning a detached home or townhouse, read on to uncover the benefits and considerations that come with being part of a homeowners association.
The Perks of Townhouse Amenities: Convenience and More
Townhouses offer a compelling advantage over single-family homes when it comes to amenities, thanks to the benefits provided by homeowners associations (HOAs). For homeowners with busy lifestyles, HOAs take care of the exterior maintenance, making townhouses a convenient option. Debbie Wong, a seasoned Better Homes and Gardens Real Estate agent, highlights that townhomes often come with superior amenities over detached single family home, such as water, garbage, and cable services included in the monthly dues. Additionally, repair coverage for the roof and fence is typically taken care of by the HOA, alleviating the burden of unexpected expenses for homeowners.
Beyond these essentials, townhouse amenities can encompass a range of attractive features. Many developments offer onsite fitness centers, parks, and easy access to shopping and public transit, promoting an active and connected lifestyle. Moreover, residents can enjoy walking paths, trails, and community events that foster a sense of community and camaraderie among neighbors, all within the convenience of single-story living.
As you explore townhouse options, be sure to identify the amenities that align with your lifestyle preferences. Whether it's the ease of maintenance or specific facilities that top your checklist, townhouses offer a range of conveniences that cater to diverse needs, making them a compelling choice for those seeking a balanced and hassle-free living experience.
Striking a Balance: Privacy and Personalization in Townhouse Living
When contemplating the decision to purchase a townhouse, it's crucial to take into account the factors of privacy and personalization. Finding a space that feels uniquely yours is essential, and for some, the ability to personalize their home to reflect their tastes and preferences is equally important. However, the aspect of privacy may be a concern due to shared walls, which can lead to increased noise and potential issues stemming from neighboring units.
On the upside, townhouses offer a distinct advantage over condos and apartments by providing the luxury of no units above or below you, minimizing disturbances and enhancing privacy. Moreover, the added space in townhouses allows for more opportunities to personalize your living environment according to your vision and style. As townhouse owners typically own both the interior and exterior of detached house, as well as the land on which it sits, there is more flexibility in making updates and improvements to suit your individual needs.
While the freedom to personalize is a definite perk, it's essential to be mindful of any guidelines or restrictions set by the townhouse association regarding renovations. Checking these guidelines beforehand ensures that you won't encounter any unexpected surprises down the road. Balancing the benefits of privacy and personalization in townhouse living is a crucial aspect of making an informed decision, ensuring that your chosen home aligns perfectly with your lifestyle and preferences. By weighing these factors thoughtfully, you can fully embrace the advantages of townhouse living while creating a space that truly feels like home.
Essential Questions to Ask When Buying a Townhouse
Before finalizing your townhouse purchase, it's vital to gather key information that will help you make an informed decision. Reach out to your real estate agent, townhouse community representative, and bank representative to find answers to the following questions:
1. What are the HOA fees? Understanding the HOA fees and their breakdown is crucial for budgeting and knowing what services are covered.
2. What are the HOA rules? Familiarize yourself with the HOA's rules and regulations to ensure they align with your lifestyle and preferences.
3. What does my HOA pay for, and what other community amenities does that fund? Know precisely what amenities and services are covered by your HOA fees to gauge their value and how they contribute to your townhouse living experience.
4. Can I look at the past year's HOA meeting minutes? Reviewing previous meeting minutes can provide insights into community issues, future plans, and any concerns that may impact your decision.
5. Are there any major repairs coming up? Understanding if there are any significant repairs or renovations scheduled can help you prepare for potential costs and disruptions.
6. Are there pet restrictions? If you have or plan to have pets, inquire about any pet-related rules or restrictions within the community.
7. Can I rent out my unit? If you consider rental income in the future, check whether the HOA permits renting out units and if there are any restrictions.
8. What kind of events are there in the community? Learn about community events and activities to determine if they align with your social preferences and lifestyle.
9. Do owners socialize or tend to keep to themselves? Understanding the community's social dynamics can help you gauge if it's a good fit for your desired level of interaction.
10. What kind of noise level can I expect? Inquire about noise levels in the community to ensure it meets your preference for a peaceful living environment.
Asking these questions will equip you with valuable information and help you make a well-informed decision, ensuring that your townhouse purchase perfectly aligns with your lifestyle and expectations.
Delving into the world of townhouse living reveals a host of advantages, and Lumina Homes stands out as an excellent choice for prospective homeowners and real estate investment seekers. With its array of townhouse units like Angelique, Adriana, Angeli, and Bettina, Lumina Homes offers the perfect blend of modernity, convenience, and community engagement. What sets Lumina Homes apart is their commitment to providing affordable house and lot packages, making homeownership more attainable for Filipinos. From well-designed living spaces to thoughtful amenities, Lumina Homes ensures a comfortable and fulfilling lifestyle for its residents. So, if you are in search of an affordable house and lot Philippines to personalize and call your own within a vibrant community, Lumina Homes' townhouse offerings are the epitome of value and quality, making them an ideal choice for your dream home. Learn the affordable house and lot for sale units near you by contacting our accredited sellers.

Try our Home Loan Calculator
Loan Calculator
Try Lumina Homes' loan calculator and get an estimate computation for your preferred Lumina property and home model.