Understanding Your Digital Wallet and Ways to Keep It Safe
22 May 2023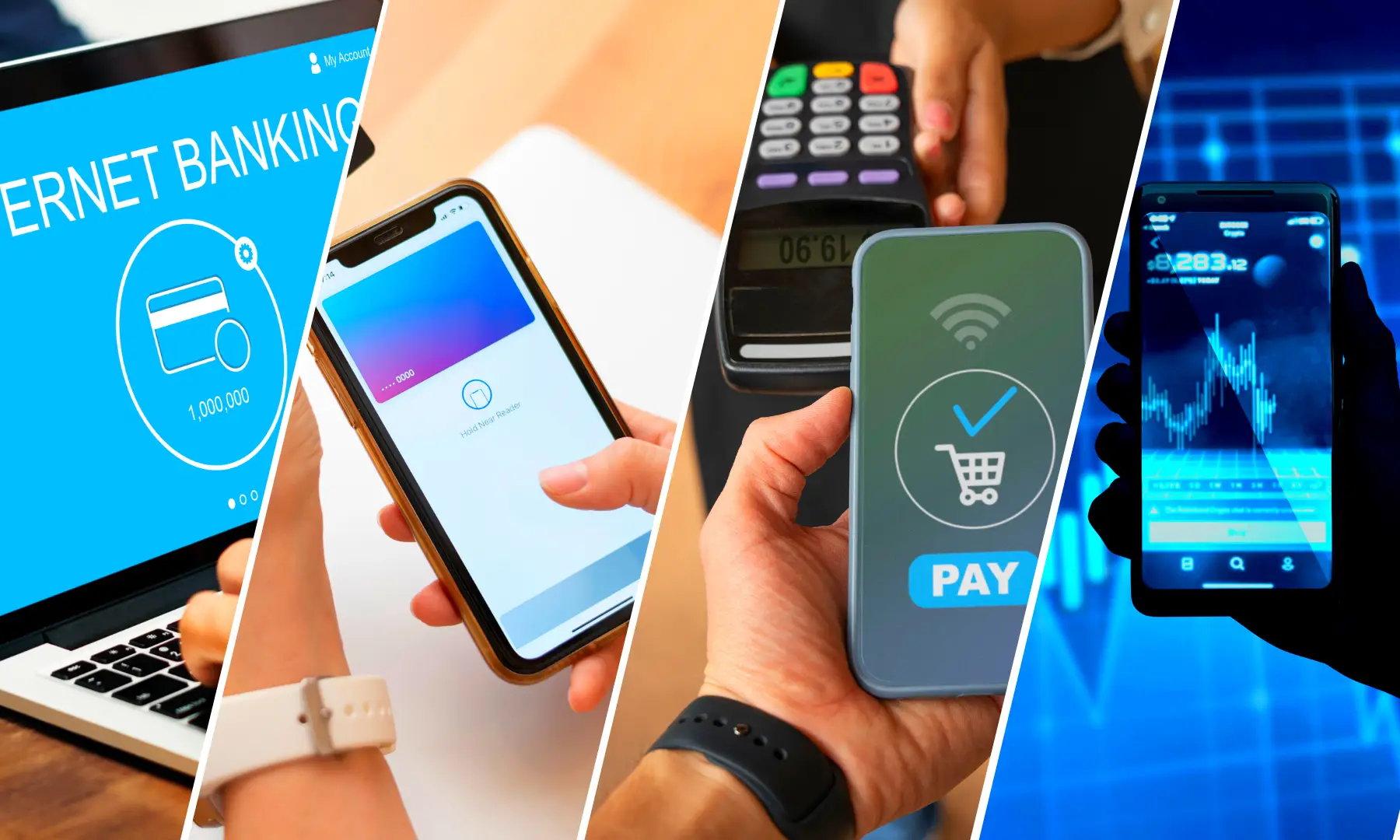 Google Pay. Apple Pay. Samsung Pay. GCash. Crypto Wallets.
Do you have plans to use them for affordable house and lot for sale purchases? It could be a brilliant idea, but do you know how to keep your funds safe here?
Digital wallets become an integral part of our mobile devices today. It allows us to securely store digital payments information, make hassle-free transactions, and keep ourselves safe as well. But as popular digital wallet apps gain traction, you must understand first how they work to ensure the safety of our sensitive financial data.
Types of Digital Wallets and Their Benefits
Digital wallets come in various forms in terms of user preference. But always prioritize security practices for a safe and seamless digital payment experience.
Mobile Wallets
Mobile wallets are the most common digital wallets used by many people worldwide. Its feature lets you link your credit or debit cards and even bank account information to your mobile device, transforming it into a virtual wallet.
You can also utilize mobile wallets to pay for your affordable house and lot amortization. The most popular digital wallets are Google Pay, Apple Pay, and Samsung Pay. Thus, the one you're using right now is just a tip of the iceberg of digital technology.
Among its benefits include:
Convenient and contactless payments. You can just tap your phone at a contactless payment terminal to complete transactions swiftly and securely.

Secure storage of multiple payment methods. Store your debit cards, credit cards, and even loyalty cards within the mobile wallet app, eliminating the need to carry physical cards.

Wide acceptance. Mobile wallets are accepted at most retailers equipped with contactless payment capabilities, making them a versatile payment option.

Additional features. Some mobile wallets offer rewards programs, integration with other apps (such as transit systems), and the ability to send or request money from contacts.
Web-based Wallets
On the other hand, there is also web-based wallets. This digital wallet provides a convenient way to store your payment information for online purchases. So, it makes your checkout processes smoother and faster. The most popular web-based wallets are PayPal, Amazon Pay, and Stripe.
If you plan to use web-based wallets, you can enjoy the following benefits.
Simplified online transactions. You can securely store your payment details, reducing the need to enter them repeatedly for every online purchase.

Buyer protection. Many web-based wallets offer additional layers of security and dispute-resolution services. So, it gives you peace of mind whenever you make online payments.

Peer-to-peer payments. Some web-based wallets also facilitate person-to-person payments, allowing you to send money easily to family or friends.
Hardware Wallets
If you're into a digital investment, hardware wallets are a perfect option for you. Its features provide offline storage for cryptocurrency wallets, ensuring maximum security for your digital assets. To name a few examples of hardware wallets are Ledger and Trezor.
Benefits include:
Enhanced security. Hardware wallets keep your private keys offline. So, it protects your digital wallet from online threats and potential hacking attempts.

Secure asset storage. Your digital assets, such as cryptocurrencies, are stored securely on the hardware device, safeguarded from malware or unauthorized access.

Protection against hacking. Hardware wallets offer robust protection against keyloggers and other malware that may compromise your private keys.

Secure transaction verification. Some hardware wallets also provide a built-in display for verifying and approving transactions securely.
Cryptocurrency Wallets
Meanwhile, cryptocurrency wallets are designed specifically for storing and managing various cryptocurrencies. The most commonly used crypto wallets are MetaMask, Coinbase, and BitPay.
Using crypto wallets also offers the following benefits:
Secure storage of digital assets. Cryptocurrency wallets enables you to securely store your digital assets and private keys. Therefore, you have control over your funds.

Easy transactions and transfers. This e-wallet also simplifies the process of sending and receiving cryptocurrencies and managing multiple wallets and addresses.

Integration with decentralized applications (DApps). Some crypto wallets offer integration with DApps. Thus, it allows you to interact with blockchain-based applications directly from the wallet.

Insights into market value and portfolio. Some crypto wallets provide real-time market data. So, it enables you to monitor the current value of your holdings and track portfolio performance.
5 Easy Ways to Keep Your Digital Wallet Safe
Updating your digital wallets from time to time can be a safe move. But adding more security measures can keep your e-wallets even safer.
Protect Your Mobile Device
Secure your device with a strong password, fingerprint scan, or facial recognition to prevent unauthorized access. It would also be ideal to enable automatic lock features to lock your device after a period of inactivity. Keep your device's operating system, apps, and security software updated to safeguard against potential vulnerabilities.
Secure Your Confidential Information
Never store sensitive personal information, such as bank account details or identification cards, in your digital wallet app or mobile device. If possible, you must also avoid storing payment information for multiple financial accounts within the same digital wallet app to limit potential exposure in case of a security breach.
Be Cautious with Contactless Payments
When making contactless payments using your digital wallet, ensure you're in a secure environment and not susceptible to shoulder surfing or unauthorized magnetic card readers. And be sure to monitor your account activity and immediately report any suspicious transactions or fraudulent activity to your financial institution or wallet provider.
Enable Additional Security Measures
Take advantage of additional security features provided by your digital wallet app, such as two-factor authentication (2FA) or biometric authentication, to add an extra layer of protection. Consider using a unique and complex password for your digital wallet app and avoid sharing it with anyone. Review your digital wallet app's privacy settings and adjust them according to your preferences to enhance security and privacy.
Use Secure and Updated Digital Wallet Apps
Stick to reputable, up-to-date digital wallet apps that regularly release security patches and updates. Avoid downloading wallet apps from untrusted sources to minimize the risk of malware or fraudulent applications.
When it comes to adapting digital technology, Lumina Homes also accepts payments for home reservations via the AllEasy mobile app, besides GCash and online bank payments. It features a capability similar to other mobile wallets that aims to provide an easier way to make payments. From buying loads, paying bills, and shopping around, AllEasy can give financial access to many Filipinos.
So, whether you make a home reservation from Lumina Homes or pay for your purchased house and lot Philippines, AllEasy can make your life easy.

Try our Home Loan Calculator
Loan Calculator
Try Lumina Homes' loan calculator and get an estimate computation for your preferred Lumina property and home model.