Top 10 Most Popular TV Shows in the Philippines in January That Should Be on Your Must-Watch List
1 February 2022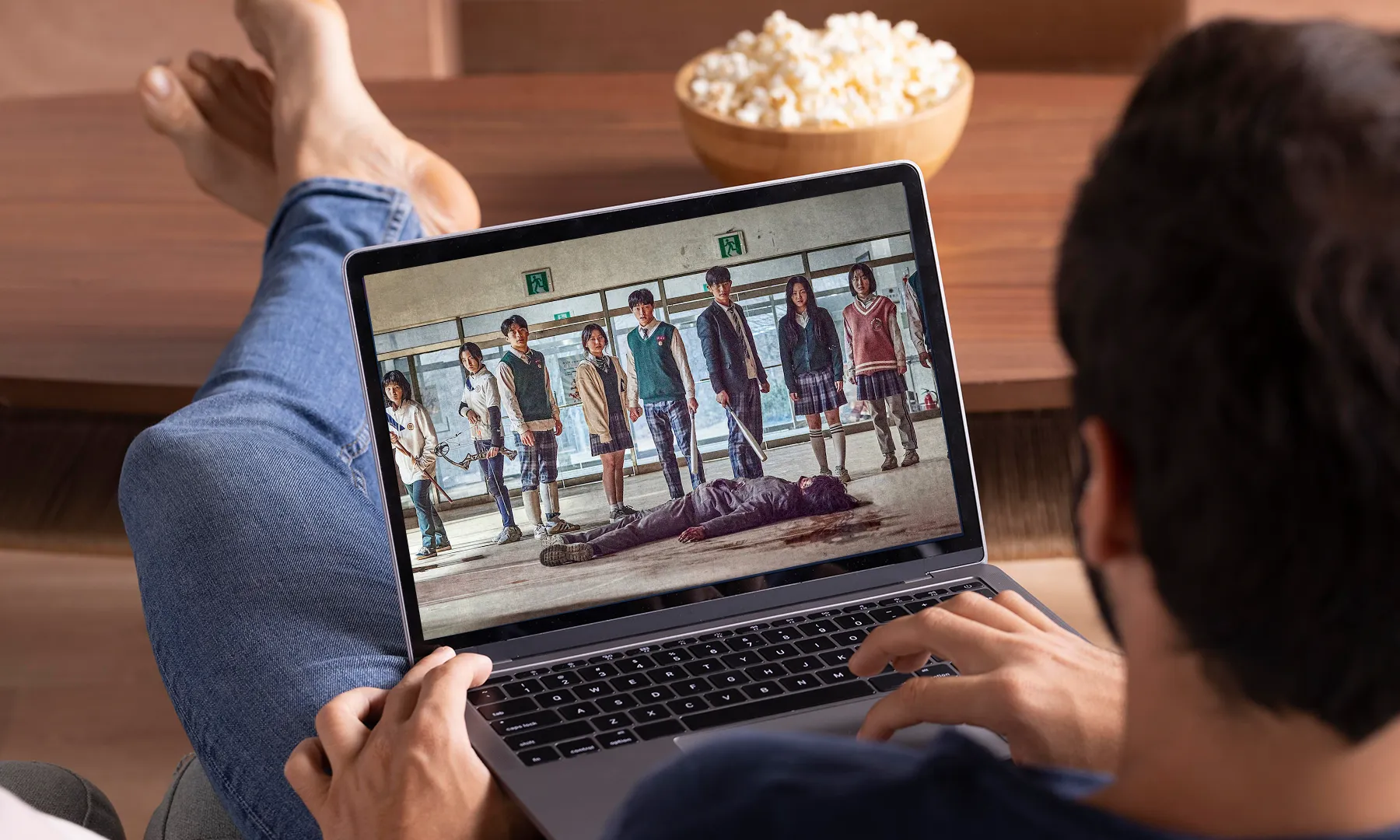 We know… we all just couldn't get enough of streaming sites. With all these readily available to us in just a click of a button and for a budget-friendly price (and sometimes, free), there's no better way to pass your idle days than by getting sucked into TV series with your trusty PJs and comfort food on the side.
So if you ever need a pick-me-up and you've got a lot of time on your hands, scroll through because we'll be sharing with you the top TV shows in the Philippines in January according to JustWatch.com, the ultimate streaming guide for movies and TV shows, that people have been talking about and should be on your must-watch list!
From drama, horror fiction, and medieval fantasy, to relatable coming of age stories, there's a bit of something for your viewing pleasure!
10. My Hero Academia
My Hero Academia is an anime series which follows a superhero-loving boy without any powers but is determined to enroll in a prestigious hero academy and learn what it really means to be a hero. The character developments here are something to be appreciated as you can really see the growth among them. Meanwhile, the story direction includes elements of sheer determination, inspiration, and learning from mistakes, winning the hearts of the viewers.
IMDb Rating: 8.4
Where to watch: Viu, Netflix
9. Manifest
Manifest is a supernatural drama series that centers on the passengers and crew of a commercial airliner who suddenly reappeared after being presumed dead for over five years. As the passengers return to their loved ones, they experience guiding voices and visions and soon a deeper mystery unfolds. This show has a great concept and an even more great mystery as it unfolds every season. The turn of events gives us just enough, but still wanting more.
IMDb Rating: 7.2
Where to watch: Netflix
8. He's Into Her
He's Into Her is based on a popular Wattpad novel which follows a girl from a small town who agrees to live with her wealthy father in Manila. She has transferred into an international school where she stands up against the school's varsity captain. The two start out as sworn enemies and even as their relationship grows, they do their best to outwit each other. Aside from it giving more kilig because of a perfectly matched love team featuring a new breed of stars, it also has a well-written story and awesome soundtrack!
IMDb Rating: 8.8
Where to watch: Netflix, iWant TFC
7. Demon Slayer: Kimetsu no Yaiba
Demon Slayer is a manga series which follows a teenage boy who strives to become a demon slayer after his family was slaughtered and his younger sister turned into a demon. A mixture of action and adventure, this series has unique character design, animation, and has a great world-building. The story is like an adventure movie or video game that keeps upgrading to new levels – levels that are nothing but newer threats the characters keep facing, making this an interesting watch.
IMDb Rating: 8.7
Where to watch: Viu, Netflix
6. Archive 81
Netflix gave us a new mind-bending horror masterpiece that you wouldn't want to miss! Based on a fictional podcast, Archive 81 is a supernatural thriller about an archivist who makes a terrible discovery while restoring a collection of videotapes. This latest TV horror hit brings a lot of compelling elements to the table making this capture the hearts and eyes of its audience through skillful storytelling, a captivating mystery, great acting, and some particularly gruesome, immersive horror aspects.
IMDb Rating: 7.5
Where to watch: Netflix
5. Station Eleven
Adapted from the 2014 novel of Emily St. John Mandel, Station Eleven is a post-apocalyptic show about a highly contagious virus that eliminates most of the human race and ties together some of the survivors in strange and wondrous ways. If you've read the book or have been watching along, you know that this is not your average apocalypse show.It's a life-affirming, soul-warming, catharsis-inducing work of art that's here to heal.
IMDb Rating: 7.7
Where to watch: HBO Go
4. Game of Thrones
Based on the best-selling book series by George R.R. Martin, Game of Thrones is set in a fictional continent where nine families of higher nobility scramble bitterly to gain power over the Seven Kingdoms and the "Iron Throne." Undoubtedly, this is a must-watch because it is based on great writing that encompasses dozens of characters and a history that spans thousands of years. And yes, it's a fantasy show, but when you get into the meat of the series, you'll find it's actually a drama story in disguise.
IMDb Rating: 9.2
Where to watch: HBO Go
3. Peacemaker
This action comedy drama television series based on the DC Comics villain is a live action series that follows an extremist murderer who believes he's on a quest for peace, killing anyone and everyone to achieve his ultimate goal. We all love our dumb superheroes. But here, there is real hope that this can turn into a fun ensemble superhero action series with some real emotional payoffs.
IMDb Rating: 8.4
Where to watch: HBO Go
2. Attack on Titan
This dark fantasy anime, adapted from the manga, is set in a world where humanity lives inside cities surrounded by three enormous walls that protect them from the gigantic man-eating humanoids referred to as Titans. The story follows a boy who vows to exterminate the Titans after it brings destruction of his hometown and the death of his mother. Not only was this series about man vs monster, but it also has a lot of mysteries that will make you continue watching.
IMDb Rating: 9.0
Where to watch: Viu, Netflix
1. All of Us Are Dead
Netflix's latest Korean original based on a webtoon, revolves around a high school that becomes ground zero due to a zombie virus outbreak. Aside from navigating an escape route to keep themselves alive, the story also focuses on the increasingly tangled ties of friendship, loyalty, and love. This series' narrative is so good, keeping viewers guessing about how this seemingly hopeless situation will end making it a consistently gripping bingeable show.
IMDb Rating: 7.7
Where to watch: Netflix
Do you have a favorite TV Show that did not make it to the Top 10? Share your thoughts in the comments section below!

Try our Home Loan Calculator
Loan Calculator
Try Lumina Homes' loan calculator and get an estimate computation for your preferred Lumina property and home model.