Tips to Avoid Traffic Jams and Save Yourself Some Valuable Travel Time
13 June 2022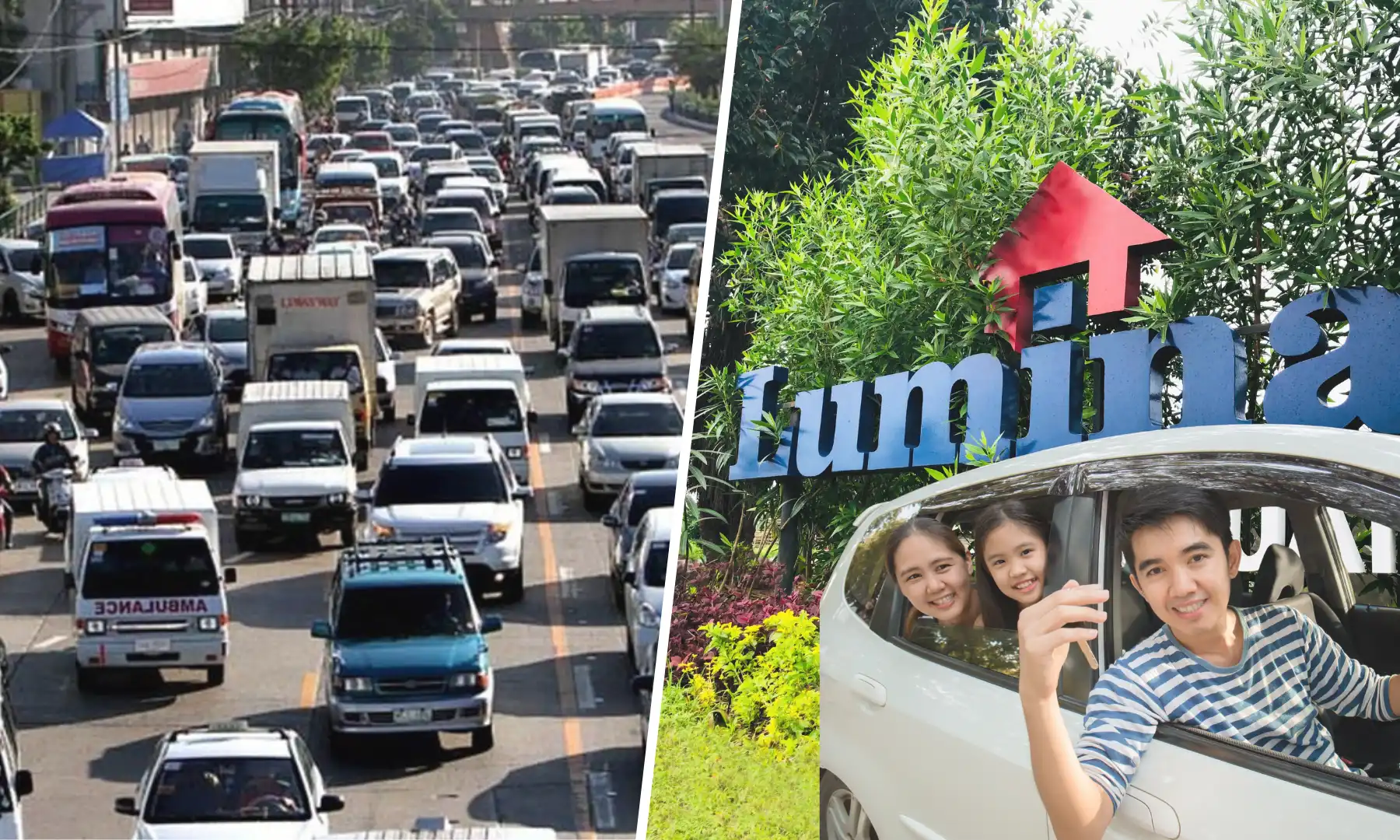 The heart of Metro Manila is a lively and crowded place. It's pretty rare not to encounter traffic congestion, as there are in every metropolis, particularly during rush-hour periods. If you work in Metro Manila, you know how frustrating it is to get caught in traffic on the way to and from work.
To tell the truth, Metro Manila is now home to over 2.5 million vehicles, all of which are contributing to the increasingly congested traffic situation. Additionally, malls, public terminals, and residential complexes all contribute to traffic jams on the roadways.
Here are a few ways to help you avoid wasting time on the EDSA and instead spend your time doing something beneficial. As a result, you'll have more time to be productive and spend time with your family and loved ones as well.
Ways to Avoid Traffic Congestion when Traveling to Manila
Tip #1. Dodging the rush hour traffic by leaving early.
When traveling through Metro Manila, the ideal time to avoid traffic jams is in the early morning or late evening when most people are still asleep. The rush hour doesn't begin until 6 or 7 a.m., so try to get out of the house early, even if it means getting up earlier than normal.
An example to avoid traffic and lengthy LRT lines when you are residing in Rizal and working in Makati is to leave your home before 5 a.m. if you want to get to Makati before 8 a.m. Although it's quite early, however, if you leave early in the morning, you'll have more time to travel and avoid the tension and worry that comes with commuting.
Tip #2. Avoiding traffic jams by researching alternative routes.
Metro Manila may be traversed in a variety of ways, primarily via public transport. You may avoid traffic jam by researching alternate routes that you might use if you encounter difficult conditions on the road such as rush hour, knee-high floods, closed roads due to accidents, etc.
Here is an example different route if you're coming from LRT Buendia and want to get to Ayala Avenue. Going to Ayala Avenue, you have four options:
Using the LRT Buendia as your starting point, take a bus heading directly to Ayala Avenue.
Go from Buendia to Guadelupe by jeep and get out in front of RCBC on Ayala Avenue (on Ayala Avenue).
After getting off at Pasong Tamo, go to Export Bank and get on a jeep from there. Ayala Avenue is about a five-minute walk away from the building.
Take the LRT Buendia to the LRT EDSA train, and then the MRT to Ayala Station from the connecting MRT there. Taking this route may cost you extra, but it is one of the better alternatives when roads in Makati and Pasay are flooded.
Tip #3. Use traffic apps to stay up to date on the latest traffic reports and traffic flow.
Many individuals have traffic applications on their smartphones, but they don't realize how much they may benefit from them. With the aid of apps like Google Maps, you can plan out the most efficient route to your final destination. It will also give you an exact estimate of the time it will take you to get there. Consult the app to find the optimal route before you get behind the wheel.
Driving automated technology applications and GPS systems like Waze and Google Maps have greatly aided Filipinos in coping with traffic and save time in the cities of Metro Manila. If you have to drive to and from work or have a planned appointment or meeting, you can use these free programs to plan the best route ahead of time.
Waze and Google Maps are quite helpful in terms of traveling to certain places and can even tell you about accidents, traffic conditions, speed limits, and available parking spaces.
Tip #4. Take the available railway transits to go around the city.
Metro Manila, although a congested city, is home to a large number of railway transit stations. If any of these public transportation stations are within walking distance of where you live or work, make use of them whenever you can. You may also drive yourself to the closest railway station, park, and then take the train to work if you prefer that option.
Plan meetings at settings that are as near to the train station or public transport in your city as possible if you must. You'll be able to move from one meeting to the next without having to deal with traffic jams.
Tip #5. Consider riding a bike or a motorcycle instead.
Cyclists who live close to their workplaces will be able to bike to work. Reduce your chance of an accident by avoiding the major highways and important roads while you're biking.
Wear a helmet, gloves, and kneepads to protect yourself in the event of a collision with another vehicle. Otherwise, riding a motorbike around Manila is a terrific way to see the city.
Also, riding a bike or motorcycle won't get you stranded during rush hour since motorcyclists can weave in and out of other vehicles.
Tip #6. Get Things Done with the Help of Online Resources.
Online banking has become even safer as a result of recent technological developments. This means you don't have to drive yourself to a 7-11, SM, Robinsons, or a bank to pay your expenses. Online bank accounts are usually connected to a number of utility websites so that you may pay your bills from anywhere. To reduce the amount of time spent traveling to and from the bank during normal business hours, do all of your banking business online if at all possible.
It is also possible to do online conferences instead of going all over town to meet with your team. Many programs now enable us to connect virtually without having to be in the same place at the same time, such as Skype and Facebook Messenger.
Benefits of availing property in the suburbs
Due to traffic jams and pollution in Manila, many homebuyers and real estate investors are starting to explore the benefits and charm of living in the suburbs or places just outside Manila.
Living in the suburbs doesn't mean that you will face difficulty in working in the metro as there are various Build Build Build projects that are already built in the adjacent provinces- reducing the travel time of the commuters coming from the provincial area to the metro.
In fact, suburbs living is getting its momentum these days that it is becoming more in demand for house seekers and home investors alike.
If you're searching for a community that is just a few minutes or hours away from the metro, Lumina Homes is offering a number of communities that will surely match your lifestyle and family's needs.
Below are the names of the communities that we have near Manila as well as the BBB projects close to them:
Near CAVITEX
Near NLEX
Lumina San Fernando
Lumina San Jose
Lumina Pandi
Lumina Baliwag
Lumina San Miguel
Lumina Residences Bulacan
Near SLEX
Lumina Calauan
Lumina Batangas
Lumina Lipa
Lumina Bauan
Near SCTEX
Lumina Tarlac
Lumina Tarlac Residences
The Balanga Residences
Lumina Pilar
Lumina Subic
Near TPLEX
Lumina San Juan
Lumina Manaoag
Lumina Tarlac
Lumina Tarlac Residences
Visit one of our sites now and discover how suburban living can give you the convenience, accessibility, and at the same time peaceful living away from pollution and traffic jams of the metro.
Hurry make your home reservations be part of our Lumina Homes community!

Try our Home Loan Calculator
Loan Calculator
Try Lumina Homes' loan calculator and get an estimate computation for your preferred Lumina property and home model.