Seven Best Independence Day Activities You Should Try to Commemorate "Araw ng Kalayaan"
2 June 2022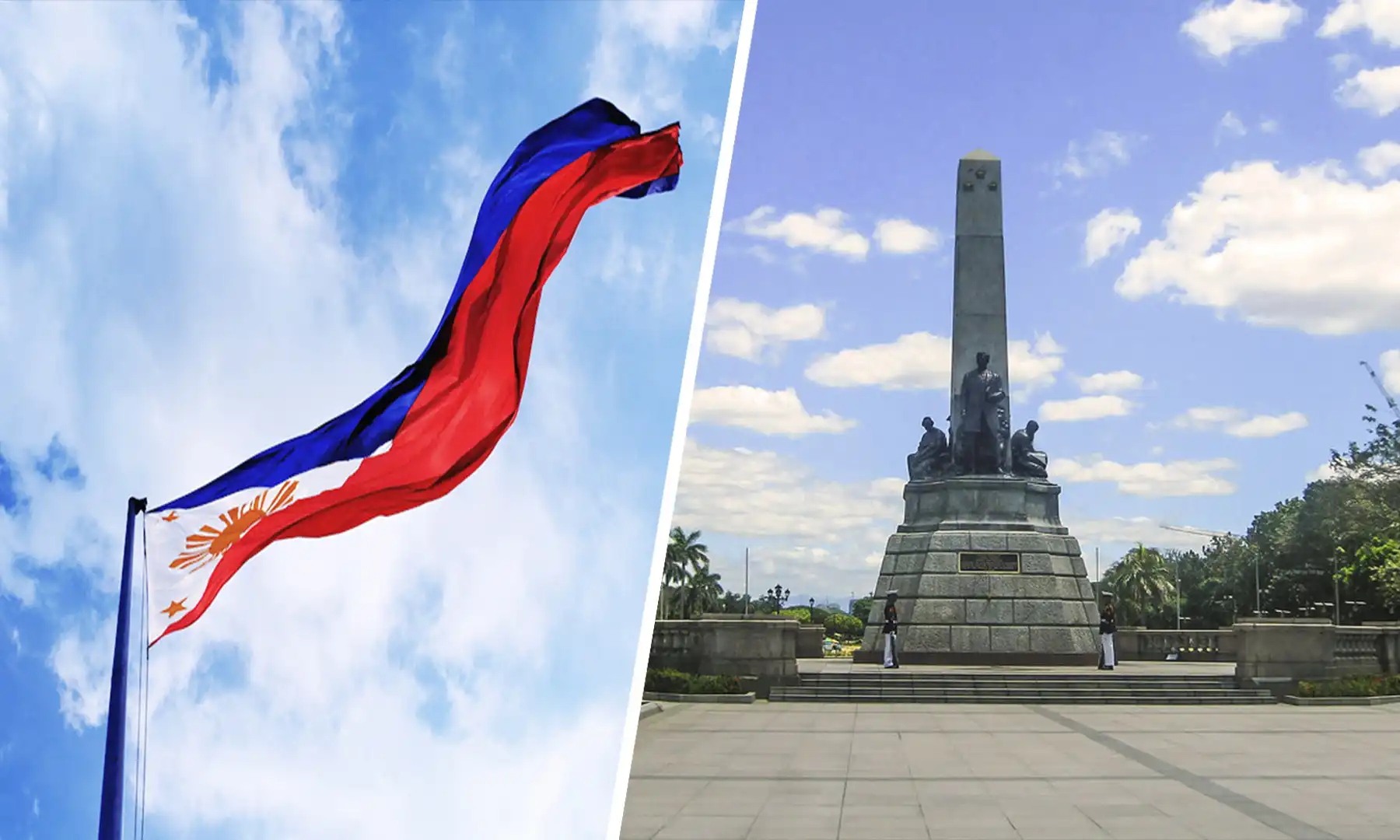 Independence day is just around the corner. Have you thought about celebrating with your family, coworkers, or friends? If so, what are the best ways to spend an independence day with your family that you have in mind? Does it include day activities for kids or doing fun things at work with your colleagues? Regardless of how you want to spend this holiday, the essence of the independence day celebration is to commemorate the freedom fighters who fought for our country.
It was June 12, 1898, when we finally won the freedom struggle against the Spanish rule that went on for centuries. It has then been declared as a national holiday that we get to celebrate in an annual observance.
Some Filipinos choose to spend this regular holiday with friends and family. In fact, there are a few independence day activities that you can enjoy doing with a company or even by yourself. Enjoy the time you'll have as some people aren't lucky enough to take the day off.
So to celebrate this year's independence day, we round up seven of the best independence day activities you should try as you look back to honor the sacrifices that our fellow citizens did to enjoy this privilege.
Seven Best Independence Day Activities You Should Try
1. Witness a Flag Hoisting
This is probably one of the most common independence day activities that take place to commemorate the event. We can begin the celebration by hoisting the national flag and in formal programs, singing out the national anthem. As it approaches, you'll see the Philippine National Flag everywhere from the streets, government facilities, schools, historical places, and even houses.
As we perform flag hoisting, may it signify our nation's pride and continue to remind us of the freedom that we get to enjoy today. You can even show your kids how a flag hoisting ceremony takes place. It's much better to teach them to respect such holidays at a young age.
2. Go to Different Museums
Have you been wanting to go to museums? This is the best time to plan a visit. In fact, there's a free admission to go to the Philippines' National Museum. We also listed some of the museums you can check out with your family and friends. It's a great way to celebrate independence day by knowing our history and vibrant culture.
National Museum of Fine Arts

National Museum of Natural History

Mind Museum

Art in Island

Upside Down Museum

The Dessert Museum

National Planetarium

National Museum of Anthropology

Lakbay Museo

Museo Pambata
3. Explore Historical Places
Another way to spend your independence day holiday is to go to historical places in the Philippines that has great significance to the freedom we have. For example, you can go visit Intramuros. According to history, the most influential people from the Spanish colonial period lived there making it one of the most historical places in the country.
Also, you can ease your stress and enjoy the day off by taking a stroll along Luneta Park. It's also one of the monumental places where you can host your independence day celebrations.
4. Organize Plays or Skits
Now this independence day activity might require more time and effort to execute. Since there will be practices, costumes, props, and acting, it'll require you to prepare ahead of time. This is an activity perfect for teenagers and can be part of their school assignments and projects.
The audience especially the younger ones can learn a lot from the plays or skits about our history. Their involvement to such educational events can nurture the love for our nation at a very young age. But it doesn't mean that only kids can benefit from this independence day activity. There are also organized plays featuring actors and actresses that you can check out. Broaden your knowledge about our history and understand how freedom fighters were able to secure ours.
5. Host or Attend an Independence Day Theme Party
Next on our list is hosting an Independence Day theme party, which is a great opportunity to throw a bunch of independence day-related games and activities in one. The ultimate goal is to educate the younger generation about independence day and to refresh the details on our minds to commemorate the event.
You can host a fancy dress competition as one of the day activities for kids. The children can choose from the freedom fighters or exceptional leaders they prefer, study them, and present them during the party. It can also be a costume party for the grown-ups, an events place decorated to look like it's 1982, food selections, games, and of course, prizes. Make sure to plan for theme-based party games like national flag making, Pinoy Henyo, and more.
Load it up with fun activities and not miss the chance to celebrate this special day.
6. Organize Drawing and Painting Competition and Independence Day Quiz
You can also organize a drawing and painting competition as one of the main events of your Independence Day Themed-Party or even standalone programs. Surely, kids and kids at heart will enjoy such programs while still honoring the essence of the holiday. Also, you can host an Independence Day Quiz to really kick things up during the party. People with enough knowledge will surely win but it's the same for the other party because they will surely learn the correct answers. If you want to focus on games for the kids you can get inspiration from Indian independence day activities for kids which looks adorable and fun!
7. Binge-Watch Patriotic Movies
Of course, a movie marathon goes into our list of the independence day activities you try to celebrate the holiday. There are lots of patriotic movies you can choose from and spend the day comfortably at home. After all, the most important thing is to look back and honor the people who fought for our freedom.
Make Holidays Extra Special with Lumina Home's eSpacio
Do you want to build your own home where you can spend every holiday and occasion with your family and loved ones? Make that dream happen with Lumina Homes.
For almost 10 years, Lumina Homes have been providing affordable yet quality housing programs to every Filipino. We have projects in over 50 key locations in the Philippines so you have plenty of options to choose from. Those are master-planned communities located near signature lifestyle brands that include Coffee Project, Vista Mall, AllHome, MEX, and so much more that you'll surely enjoy.
Espacio is our newest amenity project inside our Lumina communities. It's carefully designed to provide entertainment and help you build relationships with the other residents. Help us achieve our ultimate goal which is to provide the best services and experiences to our homeowners.
So, if you're in search of affordable yet decent housing programs, trust Lumina Homes to make your dream happen. Visit our website or talk to one of our BIDA sales representatives to get you started! We surely have affordable housing options to choose from to take you closer to your dream.
Heads Up! "Pinoy Pride" Nationwide Grand Openhouse
Celebrate Independence day with Lumina Home's Grand Openhouse. The first 10 homebuyers per cluster with a first name similar to a known Filipino Hero can secure an instant Php 612 discount on your Reservation Fee! How cool is that, right? So, if your first name starts with Jose, Andres, Melchora, Juan, or any known Filipino Hero, don't miss your chance to get a discount when you finally reserve your dream house.
Also, we are inviting all interested merchants to proudly sell your Pinoy products at our Tambayan ni Juan. Contact us today for more info!

Try our Home Loan Calculator
Loan Calculator
Try Lumina Homes' loan calculator and get an estimate computation for your preferred Lumina property and home model.