Saving 101: 14 Ways on How to Save Money on Groceries this 2022
26 July 2022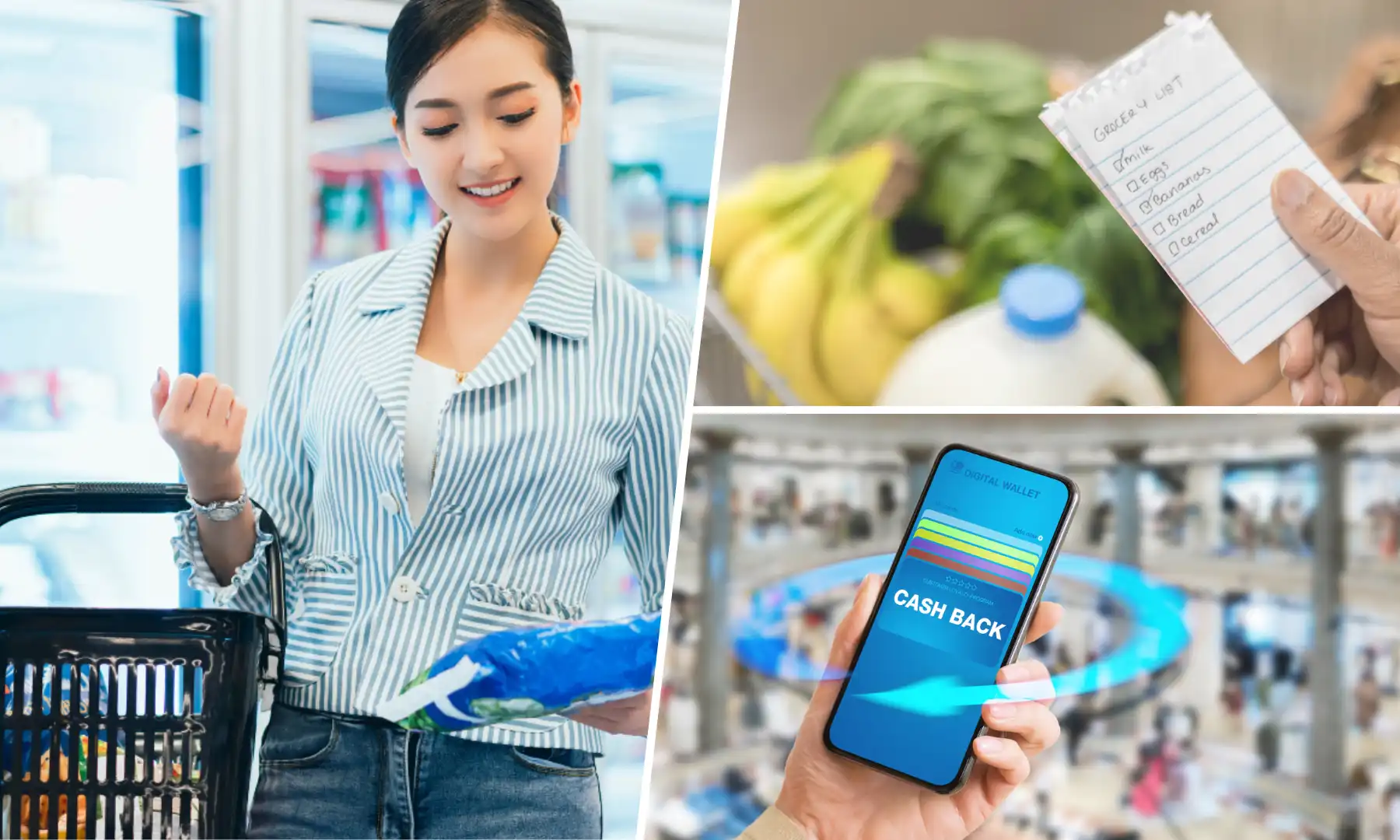 Want to save up to upgrade your mobile phone, buy a new laptop, invest in cryptocurrency, or finally invest in a real estate property? Or perhaps you just wanted to save money to prepare for your future? Regardless of your end goal, saving is probably one of the many things that we adults, need to do along with the responsibilities of living. But with the aggressive price hike of goods and services, it becomes much more difficult to stretch out your budget and save up at the same time.
But hey, we're here to help! When you try to assess your expenses, food probably takes up a huge chunk of your paycheck. It's a necessity and food is something you can't cross out of your budget list computation. So, you need a comprehensive list of tips on how you can save money on your groceries this 2022.
Does cutting your food expenses mean that you're going to let go of enjoying food? Of course not! You just need to think smarter by identifying and prioritizing your needs. You can get extra savings from simply switching to a different brand, cutting extra on your snacks, and many more. We round up 14 of the best ways to save money on your grocery trips.
14 Ways to Save Money On Groceries This 2022
1. Check your fridge and pantry.
Before you go grocery shopping, check what's inside your fridge and what's left in your pantry. This will give you an idea of the food items that you can buy another time, add to your upcoming meals, and avoid buying extra. Who knows, there could be frozen vegetables hiding deep down in your fridge.
2. Know the cheap foods you like.
Once you do your research, there are actually a lot of cheap food options that are versatile and delicious as well. Aside from the cheap price, foods like eggs, oats, beans, and root crops like carrots, sweet potatoes, and potatoes. Also, identify cheap frozen fruits and vegetables to your liking. You can still eat healthy foods and opt for buying fresh produce like fresh fruits in cheap prices.
3. Make a grocery checklist.
If you want to save more on your grocery shopping, start making your grocery checklist beforehand. After checking your pantry for any food left, list down only the necessary food items and products. Going inside the store without a list puts you in a position where you can easily get distracted. So, write down all you need and stick to your grocery list.
4. Avoid unnecessary trips to the grocery store.
Regardless if you just need a bottle of shampoo, a pack of biscuits, or even a dishwashing liquid, don't go to the grocery store if not needed. That's why your grocery list is important if you want to save up money. Buy regularly on your preferred schedule because food prices increase in line with the gas price hikes.
5: Avoid grocery shopping with an empty stomach.
This is an old but gold advice when your goal is to save money on groceries. Avoid grocery shopping when you have an empty stomach. This old advice is GREAT advice because it really works. If you grocery shop on a full stomach, you'll probably avoid all impulse purchases, which can add a lot to your grocery bill.
6. Buy in bulk, especially for your essentials.
Buying bulk items for your grocery supplies help in saving money. There are products that are much more expensive when you buy them in retail compared to wholesale or in bulk. However, you need to be smart in knowing what products are worth it to buy in bulk. If you consume a lot of certain products, it's probably best to stock up on supply.
7. Remove unnecessary items.
When you're at the grocery store, some new items can be available which can help you cut on some ingredients. Combined products can help you save up by buying just one product or ingredient instead of two or more.
8. Don't throw away your food scraps and leftovers.
Even if saving up is not your priority, it is important to know how you can still use your food scraps creatively. Instead of throwing them away, you can start using them again when cooking your meals. Scraps like leftovers, vegetable skins, used oils, and even the carcass of a delicious roasted chicken meal can be used for other things as well.
9. Get Creative in Discovering Cheap Recipes
If you have been searching the internet looking for affordable recipes, you're on the right track! It's important to stick to budget-friendly recipes so you can speed up saving money. The process may be challenging at first but you can always get creative and make your own cheap recipes.
10. Look out for Buy 1, Take 1 promo, deals, and discounts.
Explore your grocery store's available deals to cop supplies at discounted prices. Do not be embarrassed in asking the store crews or managers for the best deals. Sometimes, there are special promos happening weekly or per holiday. Look out for buy 1, take 1 promo deals as this is where you can save lots of money. But make sure to pull out your calculator and compute the price variations, unit price, and discounted amount.
11. Find good deals and stock up the supplies.
Whenever you find a good deal, assess if you can stock up on the item and store them for good. In that way, you can rest assured that the product will be available in your pantry and at the same time, you got it at a discounted price. Also, you can't guarantee if the price will remain the same so, if you have the chance to stock up on discounted supplies, grab that chance.
12. Switch from big brands to generic brands.
The products from the generic or store brands are sometimes much more affordable compared to the popular brands in the market. When you're trying to save up, the brand name isn't important at all. As long as the quality of the food or product is the same, don't be shy to switch. The popular store brands are sometimes hyped but you can always try cheaper alternatives instead of the usual expensive items.
13. Sign up for the store's loyalty card to earn points and rewards.
Grocery stores have marketing promos where you can actually earn points, gain rewards, and save up whenever you buy from them. It's good to have when you are grocery shopping regularly so you can enjoy perks for loyal customers.
14. Use Cashback mobile applications.
If you're trying to save up money on your groceries, you should know about cashback applications. You can find a free app online, given that it's a trusted one, to use whenever you shop. Yes, there are actually companies that offer cash back when you use their mobile application. With the advent of technology, you can now enjoy perks like this which will help you become smart in managing your finances.
There you go with 14 tips on how you can save money on food and groceries. Saving can be challenging but it's not impossible as long as you discipline yourself and follow money-saving life hacks and even follow financial coaches online.
Are you planning to make bold investments soon? Come and check out Lumina Homes' affordable yet made-to-last house and lot units today!
Lumina Homes: Save Up to Buy Your Dream Home Soon
When you're trying to save up money, even the smallest value becomes crucial. You wouldn't want to spend on unnecessary things to speed up the process. Let us help you secure your very own house and lot with affordable yet quality housing projects! You and your family members deserve a home that is built to last.
Lumina Homes envisions itself as one of the top-listed housing developers in the country. We provide affordable housing opportunities under easy financing terms that you can check out. Hence, if you want to invest your hard-earned money into something worthy, buying a house and lot property in any Lumina Homes development project is definitely the perfect choice.

Try our Home Loan Calculator
Loan Calculator
Try Lumina Homes' loan calculator and get an estimate computation for your preferred Lumina property and home model.