Pre-selling vs RFO units: Which is the Best Property Investment for Young Professionals?
25 May 2022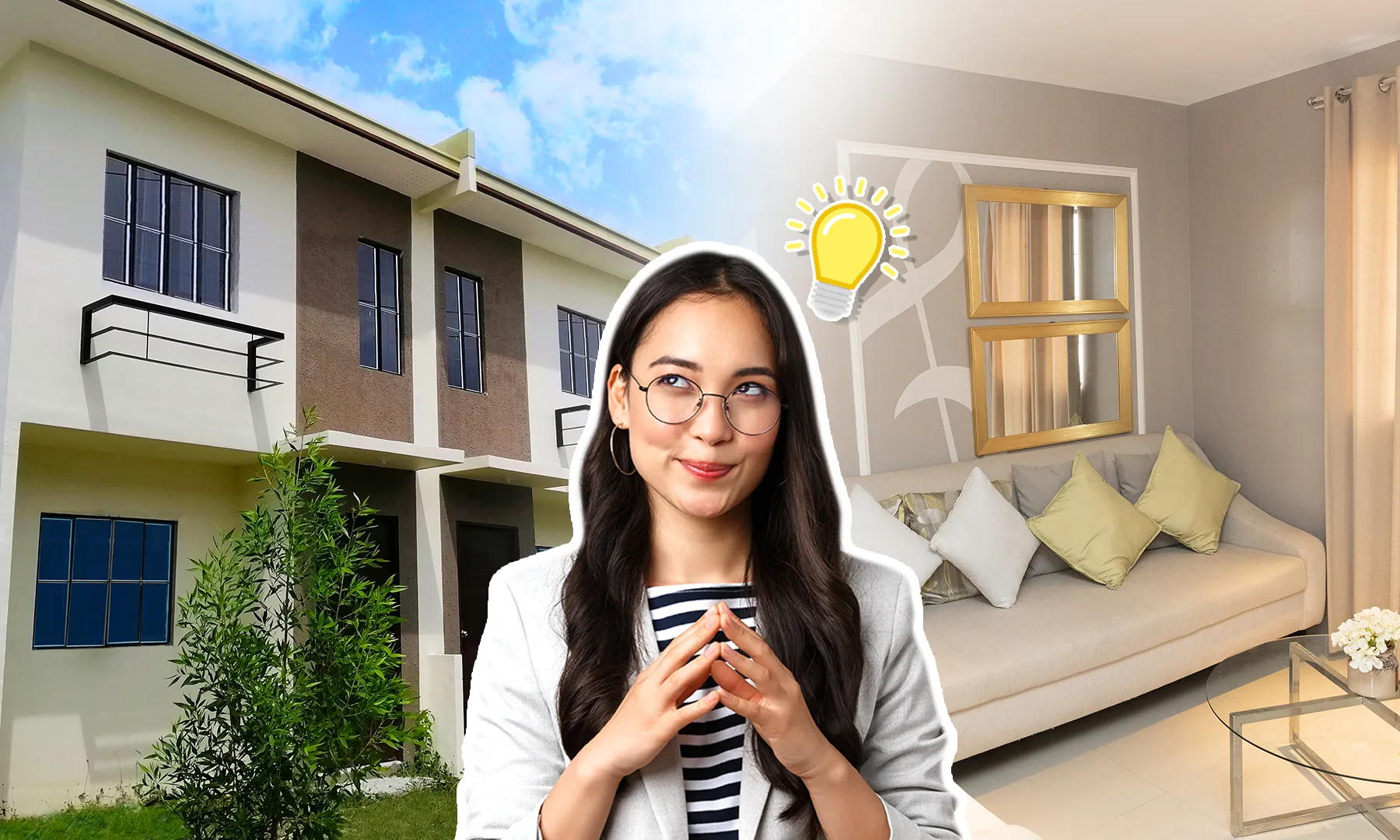 In the Philippines, owning a house and lot property is one of the finest investments you can make in real estate. Despite the pandemic, you can be certain that the real estate market will not decline in the foreseeable future. There are two (2) sorts of house and lot units that exist in the Philippines: those that are ready to move into and those that are still in the planning stages of sales. These are called the Ready for Occupancy units or RFO and the Pre-selling units.
One of the most important considerations a homebuyer must make is whether to purchase a pre-selling or an RFO unit. In order to take full advantage of the benefits of living in your own home or investing, you need to familiarize yourself first with the many possibilities that are out there.
In this article, we are going to tackle the difference between the Pre-selling and RFO units as well as the advantages and disadvantages of purchasing them.
What is a Pre-selling unit?
Pre-selling units, often known as "off-plan", are house and lot or condo units that are sold to investors or homeowners prior to the construction of a building's final design. It could be at any point of the project's development, whether it's at the beginning or planning stage, before completion, or before construction.
Due to this reason, in order to move in, you'll have to wait first for the unit to be built and completed, then for it to be sold and transferred.
Pre-sale condos or house and lot units are offered by developers as a way to raise money for the actual construction of the building. Due to the fact that you'll be acquiring the property at an early stage, most developers provide initial promotions and discounts to encourage early purchasers and make the unit more accessible and appealing.
There is also the possibility of profiting from pre-selling properties since the property's value may rise as a result of the renovation. Fast returns on investment are possible due to the fact that completed products sell for more money than the pre-sale price.
To help you understand it more, here are the advantages as well as the disadvantages of purchasing a property in its pre-selling stage:
Advantages
1. Flexible payment schemes
It is less expensive to buy a pre-sold unit than it is to buy an RFO unit. In most cases, the cost of the property is spread out over a period that might be as lengthy as the time it takes to build. Usually, it would take two to three years after the pre-sale of a property to pay its downpayment.
In our marketplaces and local Lumina Homes Pages, we often advertise 0% interest offers on down payments at Lumina Homes, so make sure to follow our social media accounts to keep yourself updated.
Since just the reservation fee of their desired home and the monthly down payment are required, the buyer doesn't have to put down a larger sum of money when they purchase a brand new house and lot from Lumina Homes.
2. Reduced costs
Pre-sale condo apartments are generally 30 % less expensive than RFO properties, with down payments as low as 10 %. If you pay in full, you may be eligible for a 10 to 15 percent reduction on your total purchase price.
3. More units to choose from
The pre-selling phase of a property gives you the opportunity to choose the exact location of your unit. You might go for a condo that is close to the parking lot or the swimming pool, or you can go for a unit with a stunning view. Opt for a unit at the furthest point on the floor if you're looking for secluded seclusion. In the case of a senior member of the family, the unit closest to the elevator or subdivision entrance may be preferable.
4. A higher rate of return
If you're interested in investing in real estate, it makes more sense to acquire a pre-sold property. Pre-selling project until completion, the value of a property rises significantly. In other words, if you purchase during pre-sales and resell after the building is finished, your investment will be profitable. This is especially true if the condo is in a prime location and was developed by an established provider like Lumina Homes.
Disadvantages
1. Longer time to move in
2. Turnover delays may occur
What is a Ready for Occupancy unit?
RFO units are finished properties that are ready for sale. From developers or private property owners, you may purchase these properties. As soon as you've completed all the necessary paperwork and payment arrangements, you'll be able to move into your new home. RFO properties often provide lease-to-own or similar payment options.
You could be a better candidate for an RFO if you're a cautious investor. Showrooms and architectural representations alone may not be sufficient to persuade you of the financial potential of a particular unit in a development project. It's possible to see the home up and personal before putting down a deposit with RFO units.
To help you understand it more, here are the advantages as well as the disadvantages of purchasing a ready for occupancy RFO units:
Advantages
1. There will be no surprises.
With an RFO device, what you see is what you get. Visit and check the property to get a feel for it and the condo facilities before you spend your hard-earned money on them. Condo and house changeover is less stressful since you've viewed the property in person before committing to a lease agreement.
With Lumina Homes, you can have a house inspection before the turnover of the property for you to see and make sure that the house is built with quality materials and with no damage.
2. Faster property turnover
Once you've completed all the paperwork, procedures, and down payment, the RFO unit will be transferred to you and you may move in right away.
Disadvantages
1. Increased costs
2. There's less time to put aside money for the payment
3. Limited options for home model units
So, which one is better, pre selling vs rfo?
In buying pre selling properties
Condos for sale in the pre-sale phase are easier to buy due to their cheaper price and flexible payment plans. During building, the price of materials like cement and petrol will not impact the purchasing price of the condominium.
This is why pre-sale condos are suitable for purchasers who lack the financial resources to put down a substantial down payment. Young professionals preparing for the future, as well as OFWs planning to return to the Philippines and find a place to call home, are just a few of the many potential buyers.
In addition, investors gain greatly from purchasing pre-sold homes and afterwards selling or leasing them, since they may earn a better return on investment than with RFO units.
In choosing RFO units
An RFO property or condo unit is a better option if you need somewhere to stay right away. Families just starting out, professionals on the go, and seniors looking for a stress-free way to live may all benefit from RFO apartments.
These properties are best for purchasers who have saved up enough money for a condo and have a solid financial foundation since RFO homes are more expensive and have more rigid payment conditions than pre-selling properties.
Choosing a reputable real estate developer with a track record of developing high-quality residences will help you reduce the risks associated with purchasing a pre-selling or RFO condo unit.
Good thing that Lumina Homes, one of the most trusted developers in the country, both offer pre-selling and RFO units in their community. You can enjoy the convenience of choosing and weighing the market value as well as the payment terms of both property types especially if you aim to start real estate investing.
Investing in the real estate industry is so much easier if aside from flexible payment terms, you can also enjoy a worry-free home with the help of our accommodating admin officers.
Our pre selling condo unit (Prima Tanza), as well as our communities, are all located in prime locations giving their owners the practicality and sustainability that they need in a subdivision and condominium units.
Visit now to one of our communities nearest you or go to our official website to learn more about pre-sale contract or finished unit and how to have an actual investment with Lumina Homes. Make your reservations now!

Try our Home Loan Calculator
Loan Calculator
Try Lumina Homes' loan calculator and get an estimate computation for your preferred Lumina property and home model.