New Twitter Update: Edit Button and Twitter Circle Now Available
20 September 2022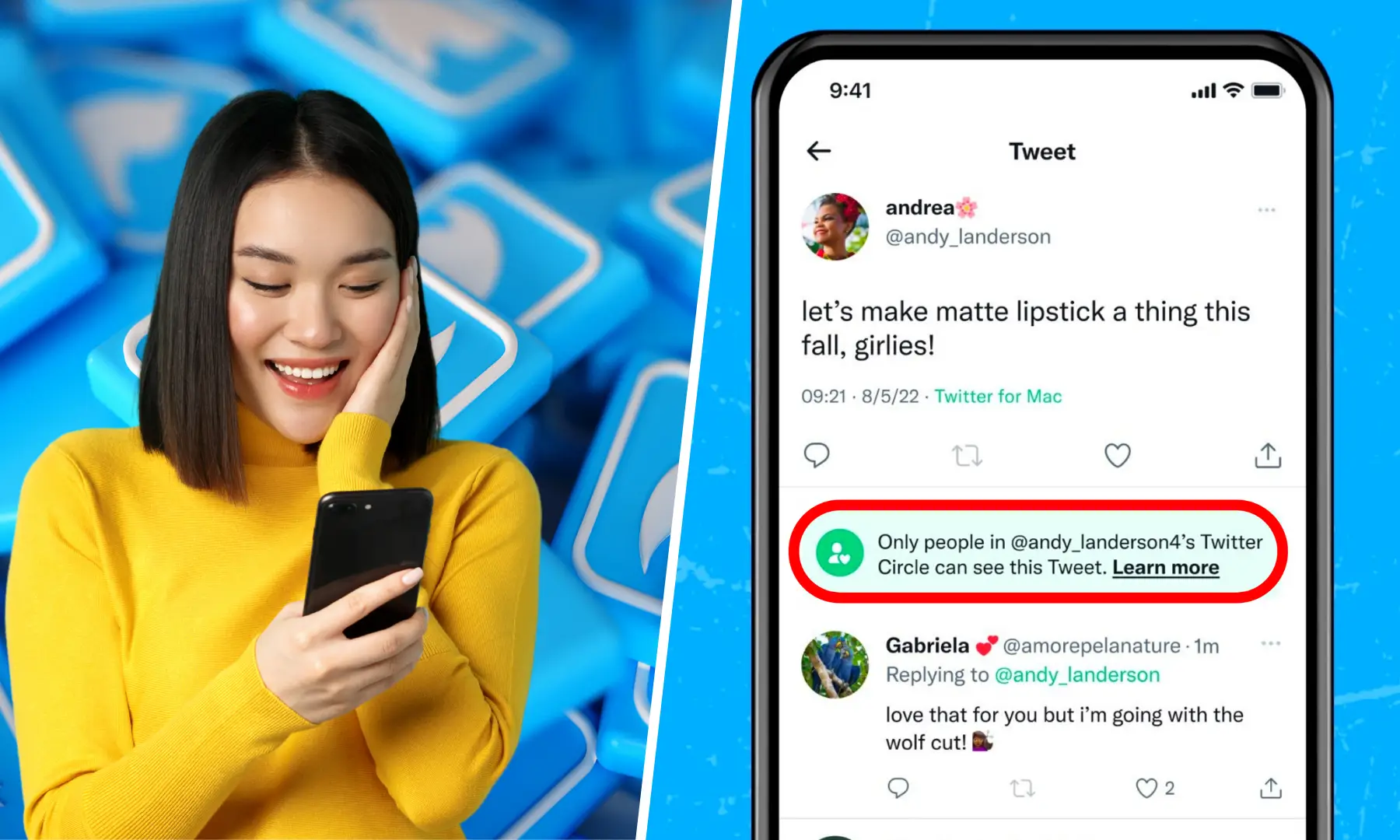 Twitter, one of the most well-known social media platforms at present, is experimenting with a tweet-editing functionality and has introduced a Twitter Circle in response to years of user demands for such a function.
Twitter Edit Button
The rumors are true! Users have long begged that Twitter include an edit option, and the social media platform has finally listened to this request as the company is now internally testing its Edit Button.
You may now be wondering, "What exactly is Edit Tweet?" That's a very good question.
Using the "Edit Tweet" function, users may make modifications to their tweets after they have been posted. Just think of it as a little bit of time to do all those little tweaks like to add missed tags and correcting mistakes.
According to Twitter, in this experiment, you may go back and make a few changes to your Tweet during the first half an hour after you send it. A change symbol, time stamp, and label will be added to your edited tweet to make it apparent to readers that the original Tweet has been altered. If users click the label, they can see the edited tweets' history, which contains all of the different alterations.
Background information is provided by the 30-minute time restriction and the edit history. They preserve the honesty of the discussion and provide an archive of the words spoken for anybody to read.
Twitter Blue for internal testing
In the latter part of this month, Twitter will make the Edit Tweet feature available to all Twitter Blue users. Subscribers to Twitter Blue are among the first to try out new features and incorporate feedback to the company before they are made available to other users.
Why Twitter creates an Edit Button?
According to Twitter, they designed the Edit Button in hopes that with its availability, Tweeting would seem more accessible and less stressful.
Twitter wants its users to be able to join the discussion in a manner that makes sense to us, so it promises to keep looking for ways to make it easier for us to do so.
The Twitter Circle Option
Want to tweet a certain thought to a specific group of friends or followers on Twitter? This is now achievable with the newest Twitter feature, the Twitter Circle Option!
Everyone may now use Twitter Circle, a tool that enables them to restrict their tweets to a select group of followers. In May this year, the platform began testing the tool with a small group of users before releasing it to the general public.
Similar to Instagram's "close friends" function, which allows you to share posts with a more select audience, Twitter Circle allows you to limit who sees your tweets. Whether they follow you or not, you have the option to add up to 150 individuals to your Twitter Circle. If you're planning on tweeting anything that you wouldn't necessarily want everyone to see, you may restrict its audience to only your Circle.
Twitter Circles, in contrast to public Twitter lists, are only visible to those who are invited to join. There is no way to let others know when you add or delete someone from your Circle. In point in fact, if you have protected tweets, even those in your Twitter Circle won't be able to access the replies to your tweets. Awesome, right?
How to use Twitter Circle
Excited to try this new feature? Here is a quick guide on how to create your own Circle tweets:
Select Twitter Circle from the list that appears when you tap the Public button. After that, you may write your tweet as usual and send it out. You can also send retweets in your Circle. If you click the Retweet button, choose Quote Retweet, and then switch the tweet to Twitter Circle.
1. As soon as a tweet is sent to your Circle, a green notification will appear beneath it.
Twitter does not allow you to send retweets or responses to tweets from people outside of your Circle on a regular basis. If you opt to restrict the audience of a tweet to members of your Circle, no one but those people will be able to read it or respond to it. Only the members of your Twitter Circle will be able to view any replies or retweets to tweets sent from your account. No one can also retweet your Circle tweets even if they are members of your Circle.
2. You may make changes to your Twitter Circle from the tweet box by selecting Public and then clicking the Edit button next to Twitter Circle.
If there is a follower you no longer desire to follow, you may remove them from your Twitter Circle by clicking the Remove button next to their profile picture. Altering who is still part of a Circle may also be done by clicking the green notification link beneath a tweet from a member of the group and selecting Edit Twitter Circle.
What's the difference between Twitter Circle and Protected Tweets?
You undoubtedly already know that you may restrict access to your tweets so that only your followers can read and respond to them. If this alternative is safer, then why would you use Twitter Circle?
For a long time, the only alternative for users who didn't want their tweets visible to the public was to set their account to private, but this may be too drastic of a measure for some Twitter users who use the platform as a marketing tool for their business.
With the Twitter Circle now available, you no longer have to entirely restrict access to your account on Twitter since the service allows you to set up your own Circles, each of which may have a limited number of followers and see just certain tweets. After that, you may decide whether or not to send your tweet to the public or only to your Circle.
Lumina Sellers New Habit: Tap Twitter Circle
Businesspeople and opinion leaders stand to gain the most from Twitter's recent updates. A tweet composer can easily send tweets to a smaller group or smaller audience, making it more convenient for them to reach their target market.
Saying this, Lumina affordable house and lot Sellers can also maximize the use of the Twitter Circle by tweeting targeted posts for their Lumina Homebuyers without sacrificing the publicly accessible record they have on Twitter.
Now, Lumina Sellers don't have to worry about tweeting important announcements exclusively needed by their buyers without broadcasting it publicly in their other regular Twitter posts through Twitter Circle.
For public posting, they include the various affordable house and lot for sale that Lumina Homes offer all over the country, plus, the various promos and discounts that Lumina currently offers.
On the other hand, for Twitter Circle, they can take advantage of this to give exclusive tips, ideas, and trivia inside their Twitter circle about house and lot in the Philippines investment as well as renovation ideas.
Want to become part of Lumina Homes Sellers? You can check out the Seller's Guide on this website.

Try our Home Loan Calculator
Loan Calculator
Try Lumina Homes' loan calculator and get an estimate computation for your preferred Lumina property and home model.