Here's What It's Like to Intern at Lumina Homes According to a Cum Laude Graduate
31 July 2022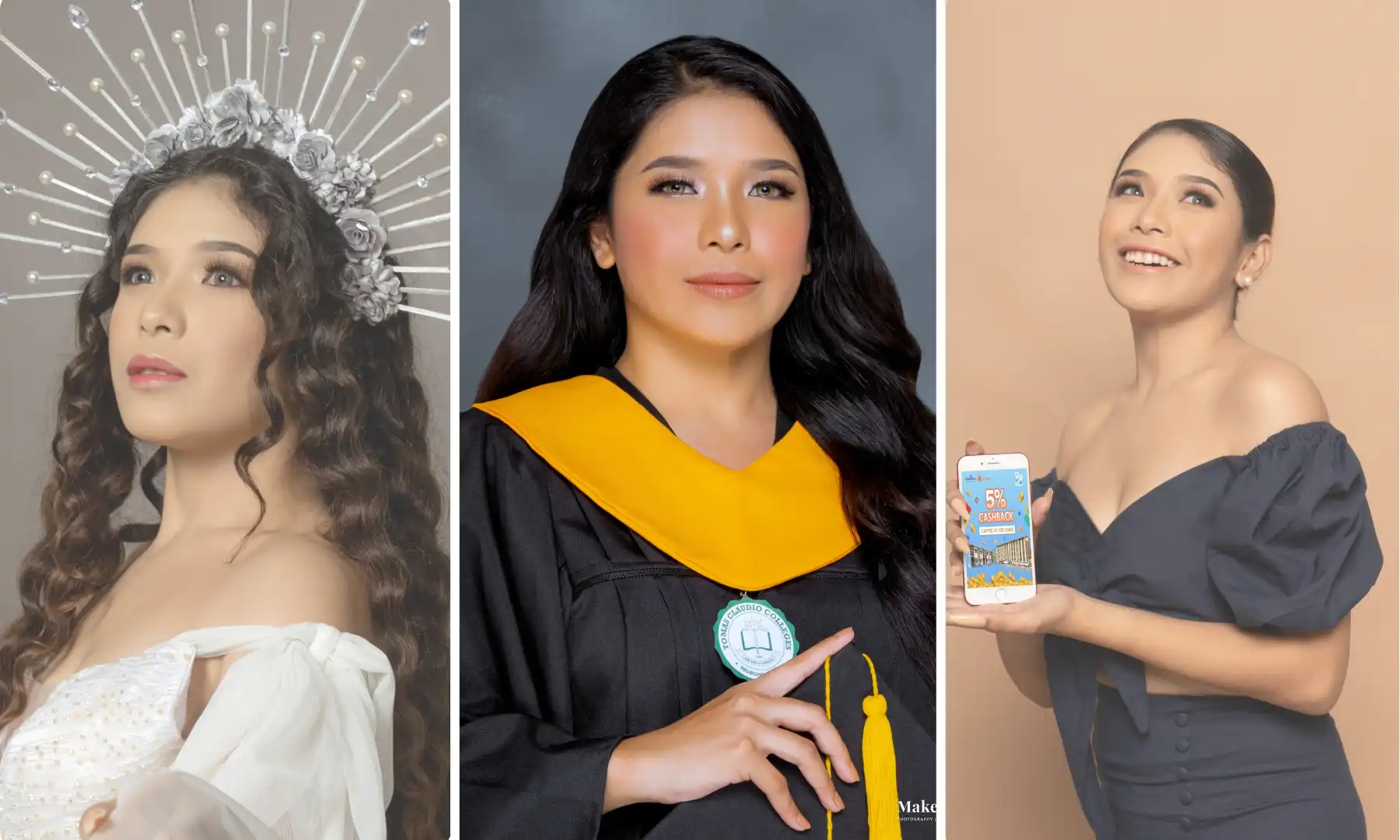 We've all probably heard of internship horror stories — those days where interns were drained not because of the work but because of fetching coffee for their supervisors, running errands, photocopying a stack of documents that sometimes even include the supervisor's travel itinerary, and so on. But those days are now over. Or so we thought?
While there are companies that still do that, it's not the case here at Lumina Homes. Interns are given actual work that is related to their field. They are treated the same way company employees are. And most importantly, they are expected to contribute their knowledge and skills to accomplish the projects their team is working on.
Aside from quality affordable houses and lots, Lumina Homes is also offering internship programs even during the work from home set up and mandate of schools for internship. Lumina's internship program allows students to develop their professional skills, industry knowledge, and personal character. Aside from these, Lumina also provides doors of opportunities to those who want to land the job of their dreams.
Take it from one of Lumina's interns, Catherine Muñoz. She graduated Cum Laude from the Tomas Claudio Colleges in Morong, Rizal with a Bachelor's Degree in Business Administration Major in Marketing Management. Aside from being a Cum Laude, she is also an Excellence Awardee of Philippine Marketing Association (PMA), and awarded best in feasibility study. Catherine shares about everything she has done during her Lumina internship, and everything she has learned. If you want to know what it's like to intern at Lumina, here's what Catherine has to say:
In which department at Lumina Homes were you assigned?
Lumina Marketing Services.

Who was your immediate supervisor and how was it working with him/her?
Our immediate supervisor throughout our internship was Ms. Ness Justine Albito, the head of the Marketing Services Department. She exhibits a great deal of dedication to her profession as she works to mentor us, and gives us the resources we need to successfully carry out our tasks. She also identifies areas for improvement in a positive way, and aids in creating a strategy for change. Our batch of marketing graduates under her supervision are really grateful for her unending support.

How would you describe your internship experience at Lumina Homes?
My experience as an intern at Lumina can be summed up into two words: great contributor. I learned a lot in the classroom, but a hands-on approach has been essential and invaluable. My formal education has been benefited by my internship at Lumina Homes. I firmly believe that experience is the best kind of learning, thus I am incredibly appreciative of that chance.

What were your usual daily tasks during your internship at Lumina Homes?
Real Estate Affiliate Marketing, Social Media Management, Participation in digital events, and Content for Website.

Were there tasks assigned to you that you found very challenging? If so, what was the outcome and how did you accomplish it?
None because our supervisor is good at mentoring us when it comes to a given task. The company always makes sure that we are benefited by giving us the chance to experience fun and learning at the same time. And I can say with confidence that my internship at Lumina Homes is really great.

What did you like most about interning at Lumina Homes?
The company gave us additional hands-on learning, skills, and experiences to be utilized at actual work setup, the virtual educational seminars that provide fun and awareness, and the fact that this internship perfectly matched my career goals and exceeded my expectations of what great value it would bring to me, are the aspects of working for Lumina Homes that I enjoyed the most.

How did Lumina Homes' internship program shape your work experience and prepare you for life outside school?
Having this internship experience is beneficial for me to begin as a professional when I enter the real business world. Full work days with all of their ups and downs are something that lectures and exams in the classroom can never fully replace. The hands-on, frequently stressful work I undertook will be a huge asset for me in my journey. I feel better equipped now to achieve my objectives and have the career I've always wanted.


What are the most valuable lessons you learned during your time at Lumina Homes?
The most valuable lesson I learned during my internship at Lumina Homes is how important it is to be excited about learning new things, an interest to ask questions, and enjoyment of teamwork. Possessing interest and enthusiasm also means that you love what you are doing, which will lead to great opportunities. And now I'm even more eager to continue in this profession for my career as a result of this encounter.


Would you recommend Lumina Homes to students for an internship?
Yes, definitely!
Internship, side gigs, content creation, and studies in between — how does one really do everything and excel on it?
As an intern, schedule matters a lot. Catherine, 22, did graduate with flying colors even though she's balancing her life at school and work. It is, however, not always a walk in the park for Catherine being a working student. Like most working students, time management is the hardest aspect of working to earn while pursuing studies.
"It can be quite challenging and draining to balance both work and school at the same time, where I attend school during the week, and work as an events coordinator during the weekend for roughly 8 to 12 hours. And quite occasionally, I have side gigs or so called "raket" as an assistant at a studio, as a model for small campaigns, brand ambassador, and as an online seller," shares Catherine.
With so many commitments to attend to, tasks to accomplish, interns like Catherine must multitask in order for her to achieve her goals. But really, how does one multitask and excel on it? Is it really possible to handle so many things at once along with studies?
Although her schedule was pretty packed, she found a way to work her way through meeting her educational and career goals. Her secret? Effective time management. Catherines says, "I plan out my schedules carefully, then follow it. [I] make a time table and set reasonable deadlines. As time went on, I grew to appreciate the events that we cater to and my profession." There's no denying that the life of a working student is hard but to Catherine, "Working part-time while studying didn't seem to be too difficult anymore. Actually, it has a number of advantages, including money savings, growth of my social life since my field of work requires meeting new people, catering their needs, learning from them, and the realization that I am capable of much more than I had previously believed of myself."
For a student, Catherine's journey really is challenging and inspiring. She did everything she wanted. She did everything she needed. If you want to know more about Catherine, or discover her tips and tricks about how to juggle work and study at the same time, she spilled her secrets with us to help you be the best student you can be.

Being a student is hard, let alone being a working student. What was your motivation to do this?
I believe that every accomplishment starts with a decision to try. Way back 2019, that's when my professor from college offered me a part-time position as an events coordinator at his long-running business. Making the decision to accept or reject the offer required fortitude on my part because working while in school can be really challenging. However, I start to take risks knowing that nothing can substitute experience as our best teacher, and quite frankly, doing so will significantly reduce the financial burden of my parents.

What do you consider as your best achievement as a working student so far?
One of my greatest accomplishments as a working student thus far is that I graduated as Cum Laude with a Bachelor's Degree in Business Administration Major in Marketing Management. Even though I didn't fully pay for my tuition fees since my parents did, I still did give myself an allowance to support my daily educational needs, and an opportunity knocks as I started a small RTW online business that I still should be proud of myself.

What are your plans after graduation?
Like most graduates, I will certainly hunt for employment that will advance my career in the area I've chosen, as I believe that experience always helps us learn and grow. In this instance, I will save and will undoubtedly put my entrepreneurial abilities to the test, which may turn out to be a wise decision.

What are your tips for working students who want to achieve their goals?
There are several circumstances and reasons why students must work while they are in school. It may be challenging to combine both jobs, whether you have a full-time or part-time one. Remember, you have every right to feel whatever emotion you want. You aren't overreacting, dramatic or sensitive, it's okay to feel! Feeling is healing. This should be the moment in your life where you are developing and evolving.

Here is some advice I have for students who are working for any reason. I was saved by these: working students who keep a to-do list will always know exactly what needs to be done and by when, which is quite beneficial. You'll inevitably become stressed out some time, but you should be able to manage your stress in a positive way like find your comfort zone, sleep, physical activity, unwind and whatever your hobbies are that makes you feel better. Always look after yourself, and don't over do it, remember we can only do what we are able to do. Use this situation as motivation to achieve great things.
Want to intern at Lumina Homes? Here's how!
If you're interested in applying for Lumina Homes' internship program, you may send your resume to [email protected] or visit any Lumina Homes' office nationwide.

Make money on social media through Lumina Affiliate Marketing Program while you're interning
And here's more, if you're social media savvy and have a great following on your social media accounts, you can get a chance to earn through Lumina Affiliate Marketing Program for Influencers while you're interning with us. The requirements are simple: you must be at least of legal age, have at least 5,000 followers on social media, and are not an accredited seller of Lumina Homes.
The Lumina Affiliate Marketing Program allows you to earn as much as possible while having access to exclusive perks and opportunities. You can do this just by sharing information about Lumina Homes. We will help you monetize your social media accounts through income per click and income per sale. We offer attractive commissions for every qualifying purchase made through your referral.
Lumina will give a unique reference handle that's assigned to each influencer when they're accepted into the program. This unique link also helps us track the clicks or orders made through your referral. Once you have the link, you will use this unique link to direct their followers to the Lumina Homes property listing website so that successful referrals can choose among the selection of Lumina's project locations and home models. For transparency, we will send the status report of promo code users to you every 5th of the month, and the payout occurs five business days after the 5th day of the month.
Be part of our family now and open a lot of doors of opportunities.

Try our Home Loan Calculator
Loan Calculator
Try Lumina Homes' loan calculator and get an estimate computation for your preferred Lumina property and home model.