City Food Guide: Where to Eat in Butuan
8 May 2022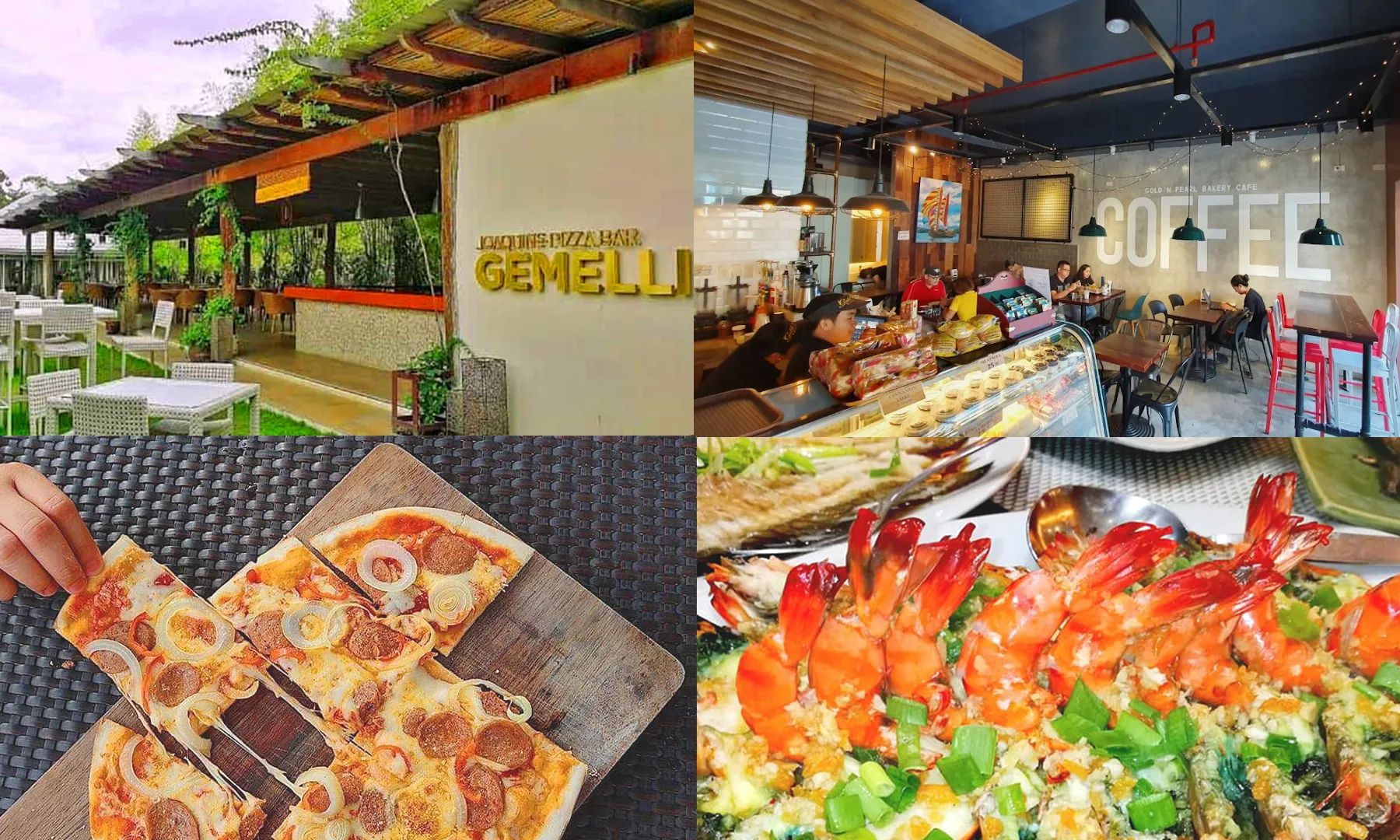 Filipinos are renowned for their love of food and are constantly on the lookout when they travel for the greatest location to eat. In reality, our journeys are often oriented toward food, whether that's called a food-inspired theme trip or not.
If you look closely, you'll find that every area you go to has a deeper story to tell. Butuan, the "Timber City of the South," is more than simply the Balangays and the distinctive colorful tricycabs of the city. In addition to being the region's gourmet center although one could say that it's a late bloomer, it's quickly becoming one of the fastest-growing cities in the Caraga region in the Province of Agusan del Norte.
This awakened beauty, like any other flourishing metropolis in the nation, has a pleasant gastro vitality that you would want to enjoy one plateful at a time.
Below are some of the Filipino restaurant in Butuan City that you should not miss on your next visit to Agusan del Norte:
BuonGusto Bistro
If you're looking for some peaceful time on your vacation in the City of Butuan, BuonGusto's cozy atmosphere is just what you need. As an authentic bistro, its shabby chic décor looks like it was lifted directly out of an issue of Architectural Digest.
Just make sure to avoid going there too early since some of the products on their menu may not yet be available. It's advisable to go there an hour before lunchtime so that you can enjoy a better range of cuisines and dishes from their menu. Or if you want, you could also give them a call and double-check.
All of their dishes are quite delectable so it is really just a matter of preference of your food choice. Meanwhile, if you go here in the afternoon for some snack time, their Tuna and Ham & Cheese Clubhouses are all accompanied by a Matcha Smoothie and an Almond Milkshake. Making it a perfect combo for your afternoon snack with some refreshments!
This one of the best restaurants in Butuan City is open daily from 9 AM to 11 PM.
BuonGusto Bistro is located in P1A Brgy. Doongan, Butuan City, Agusan del Norte.
Gold 'n Pearl Bakery Cafe
Their modest beginnings as a Pinoy bakery with glass displays of bread trays in 1988 have led to their current status as the most sought-after coffee establishment in town.
Aside from their bread, they've begun to establish a name for themselves with their mouth-watering menu of meals and desserts as well as their high-quality pastries and coffee. Gold 'n Pearl Bakery Cafe has, without a doubt, revolutionized the city's bakery industry.
Gold 'n Pearl Bakery Cafe continues a legacy of serving Butuan with high-quality breads and pastries that dates back over three decades ago, but with a rustic contemporary twist and a focus on seriousness when it comes to the quality of their coffee.
Their coffee shop now provides a broad variety of coffee beverages and refreshing drinks as well, with an addition of a wide variety of food options. Handcrafted quality items, from their best-seller baked mac macaroni to their keto-friendly frappes, offer their customers a tremendous delight.
Make sure to stop by here on your next visit to Butuan and have a relaxing vacation and meal with family and friends.
Their restaurant is open daily from 9:30 AM to 11 PM except Sundays.
Gold 'n Pearl Bakery Cafe is located in E. Luna St., Butuan City.
Joaquin's Gemelli Pizza Bar
Located in the Almont Inland Resort, Joaquin's Gemelli Pizza Bar serves traditional brick oven cooked pizzas and classic pasta dishes made with ingredients acquired locally and some even from the restaurant's own garden. They don't only provide delicious Italian cuisines, but they also provide picturesque settings and an energizing atmosphere so that you may feel both pleased and rejuvenated at the same time.
Their restaurant is open daily from 10 AM to 10 PM.
Joaquin's Gemelli Pizza Bar is located in J.C. Aquino Avenue, Butuan City.
Plated! Cafe & Bistro
In addition to their delicious cuisine, you will be charmed to visit this place for the friendly environment of this little café.
From the moment that you step inside the bistro, you will automatically be captivated by its great architecture and interior design. This cafe is perfect after your exhausting and famishing photowalk on the Macapagal Bridge as it is located near there so make sure to prepare your appetite for a great gastronomic experience that will not surely satisfy your cravings but your eyes as well.
Some of their crowd's favorite is their Grilled Cheese and Chicken Sandwich, both of which are a must-have for an afternoon snack. Their Choco-Banana Shake is also a great refreshment that can perfectly match these yummy snacks. Their menus are definitely worth every penny so make sure not to miss this bistro when you visit Butuan City.
This cafe and bistro is open from Monday to Saturday, from 10:00 AM to 12:00 MN.
Plated! Cafe & Bistro is located at Door 6, KV&J Bldg., T. Guingona Ave. and R. Palma St., Butuan City (in between Butuan Faith School and Annie's Bakeshop).
Rosario's Chinese and Seafood Restaurant
If you want to try some seafood in Butuan, Rosario's Seafood and Chinese Restaurant is one of the best restaurants to visit in the city. In fact, the restaurant became a two-time winner of the title of the best restaurant in the city and the greatest Chinese restaurant in Caraga as they serve authentic Chinese cuisine.
Aside from seafood and rice meals, this seafood restaurant in Butuan also offers Beef Bulalo, Crispy Pata, Patatim, and other lutong bahay dishes. They also have Pampamilya Meals which are perfect for large groups of diners.
Rosario's Seafood and Chinese Restaurant is located in J.C Aquino Ave 8600 Butuan City.
Other popular restaurants and cafes in Butuan City that you can visit:
Weegols Garden in Doongan Rd, Butuan City in front of the city hall. They serve their halo-halo in a coconut fruit which is totally delightful.
Red Apple Fast Food and Restaurant in 275 A.D. Curato St, Butuan City.
Aling Cora in J. Rosales Ave, Butuan City.
A full day of visiting and seeing Butuan City would not be complete without trying some of the city's famed meals and local delicacies. In fact, there is this phrase for travelers that goes, "you've got to eat like the natives."
Food is definitely more than just a way to satisfy your hunger but can also be a way of life. If you would like to immerse deeply not just in the local food of Butuan but also in their culture and traditions, then it's best if you consider buying a vacation home or a brand new house and lot in the city.
Lumina Butuan offers just the right home model units that can surely match your budget and your family's lifestyle. Learn more about the beauty and amenities of Lumina Butuan subdivision and visit our website to make your home reservations now.

Try our Home Loan Calculator
Loan Calculator
Try Lumina Homes' loan calculator and get an estimate computation for your preferred Lumina property and home model.