10 Benefits of Virtual Tours for Real Estate
5 May 2022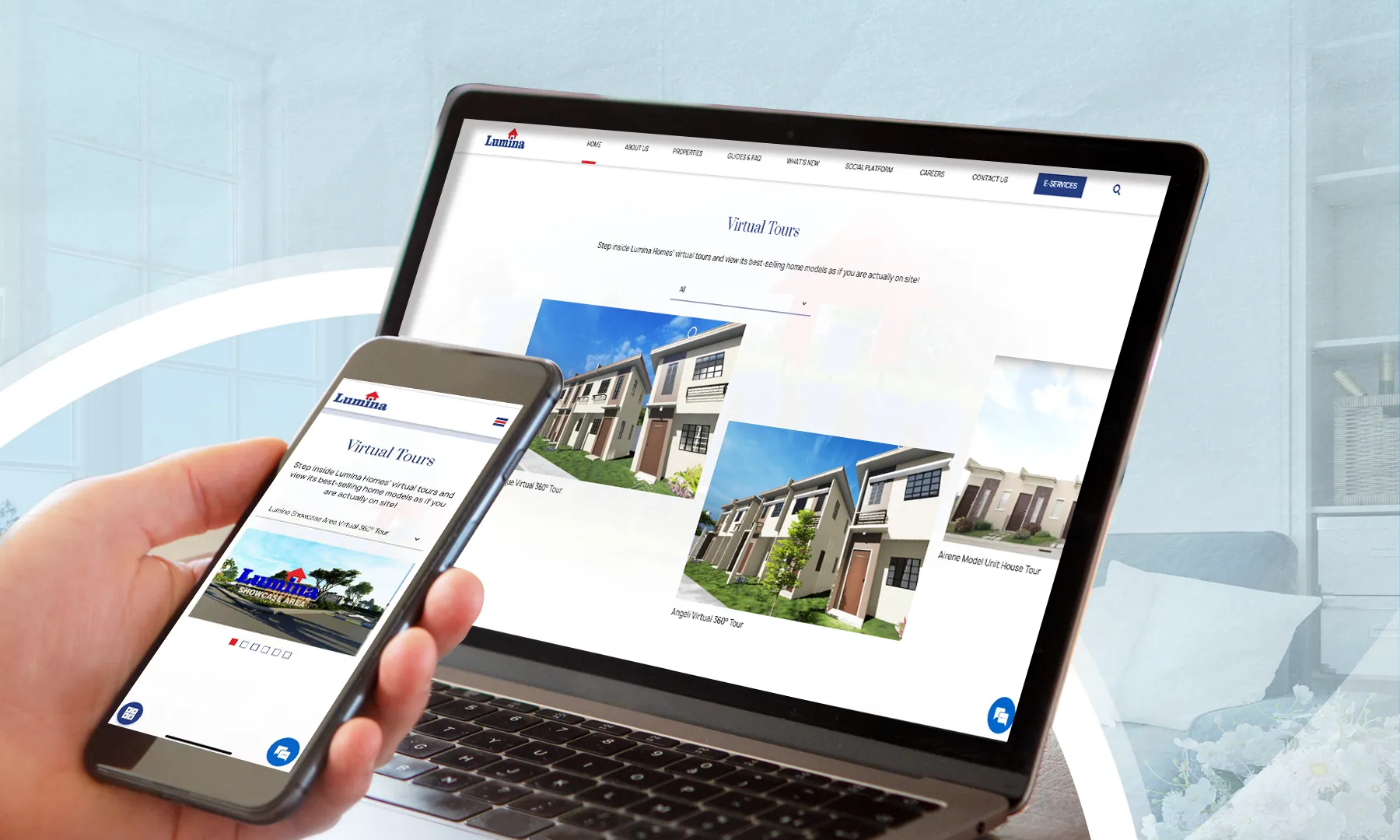 Investing in real estate is always a smart move, since the industry is continually growing and rewarding. However, there has been an increase in the desire for more houses, which has led to a lot of rivalry among realtors. Property listing websites have mushroomed in recent years, making it easy for homeowners to offer their properties for sale or rental.
Real estate agents with their own websites, on the other hand, are forced to work harder to persuade customers to use them to acquire their homes. For many realtors, the time has come for a change in the way they market their homes online, in order to remain on top of the competition.
Virtual reality
Virtual reality (VR) has swept the globe over in the last decade. With the help of this innovative technology, companies can offer consumers a sneak peek into their goods and services before they can avail them. In fact, virtual reality is being used in a variety of fields.
Virtual reality (VR) may now be used by real estate brokers to present their homes in a more imaginative way. With a few mouse clicks, prospective buyers may explore every room and corner of a property. This technology provides a more realistic and immersive experience than images or films.
Importance of virtual tour to a real estate agent
Doing some study will reveal that individuals nowadays are searching for more user-friendly methods of engagement. Virtual reality (VR) is the newest technology development being used to accomplish this goal.
Using a virtual tour in real estate may help you boost your business's conversion rate. If you utilize virtual tours on real estate websites, these are some of the advantages you may expect:
1. Clamp down on expenditures
When it comes to spending money, 3D virtual tour equipment may appear like a hefty investment at first. However, it's a worthwhile expenditure. These high-quality photographs accompany the staging of houses you're selling, as well. 360-degree films and computer graphics are useful, and all it takes is a panorama camera and some basic editing to get started.
The time and money it takes to go from one property to another to meet with possible buyers and show them around may add up. Consider how much money you'll save by not driving as much! Your only responsibility is to post the virtual tour on your website so that potential buyers may familiarize themselves with the property before making a purchase decision.
2. Increase your website traffic
Your website will be flooded with visitors thanks to this cutting-edge method. As a consequence, you'll be able to attract more customers.
It turns out that the attention span of VR users is far longer than that of those who are just interested in reading or seeing static graphics. This will bring more visitors to your website. In addition, virtual reality will let prospective buyers see themselves living in the property. Potential buyers may also be encouraged to make a transaction via interactive features in the VR, such as mortgage calculators.
In point of fact, over 40% more clicks are made on property listings with virtual tours compared to those with photos. Increased sales are a direct result of increased traffic and more clicks on the site. Additionally, your real estate website will rank higher in search results.
3. Obtain high-quality connections
The importance of high-quality backlinks cannot be overstated when it comes to search engine optimization. Brand recognition, reputation, and long-term traffic may all be gained from them. Your website gets a backlink every time one of your virtual home tours is shared online. Your internet authority will grow as a result of this as well as the increased number of visitors.
4. Get more social media attention
A well-designed virtual tour has a higher chance of becoming viral. People will spread the word about it through social media and word-of-mouth.
Social media signals are taken into account by search engines when determining rankings. You may boost your website's search engine results if your material gets popular on social media. In other words, you'll see an increase in site visitors and a rise in the ranks of search engine results.
5. Offers convenience and improved customer service in real estate marketing
Most real estate brokers advocate a thorough cleaning of the property before it goes into the real estate business.
A spotless house is tough to maintain over an extended period of time. Sellers may even be compelled to leave their homes during the course of a buyer's visit. With a virtual house tour, you just have to clean your house once, film the property, and then continue on with your life as normal. In addition, you may also have the chance to emphasize the property's most appealing qualities to attract them to purchase.
6. Practical expertise is not required
Virtual tours are now available in almost every sector thanks to the proliferation of organizations that specialize in this service. Sending images, videos, and floor plans are all you have to do for them to create virtual tours. Then, they'll just bring it all together and create an amazing tour.
Customers' enjoyment of the trip will be enhanced further with the addition of audio and narration by a virtual tour specialist. After that, they'll put the tour up on your site. Depending on your input, they may also make improvements or add things in the future.
7. Property can be brought to life through realistic experience
A virtual tour is similar to having an open house all the time. From the comfort of their home or workplace, potential customers may take a virtual tour of the property anytime they want to.
You may use a virtual tour to show prospective purchasers what the completed product will look like. Before or after the development is done, buyers may give their thoughts and suggestions. Your customers will feel more connected to a property when they are able to see it in 3D rather than just seeing it in 2D.
This technology aids in the instantaneous creation of a feeling of possession. Through these virtual reality tours, participants might readily visualize themselves living in the home shown on display.
8. Decrease your site's bounce rate
Bounce rate is a measure of how many visitors abandon a website after just seeing the home page or two. In order to lessen your website's bounce rate, you may also employ virtual tours to keep people on your site for extended periods of time, this is in addition to presenting high-quality content on your real estate industry.
Virtual tours usually last at least a minute in time. You should expect to see a boost in traffic as a result of these changes. A decrease in the number of people who leave your site will result in an increase in traffic and better search engine results. Customer retention and online visibility can also be aided by using virtual tours on your website.
9. Save real estate agents time
Potential buyers may contact you hundreds of times when you put a new home on the market. As a result, meeting each of them might take up a lot of time. On top of that, there are some who are just interested and have no intention of making a purchase at all.
Organizing a tour of a property may be a hassle at times. In certain cases, the houses that you're selling may not be in the same neighborhood. Although VR may not totally replace actual property viewings but it might serve as the initial step in the process for purchasers. Additionally, you can give potential clients the chance to check for houses on the opposite side of the nation, the continent, or the globe!
By adding virtual tours, more clients can take an instant sense of the property made possible by cutting edge technology from the comfort of their own homes or offices. They will call and ask for further information if they are actually interested. You'll be able to devote more time to other elements of your organization as a result of this move.
10. Stand out from the crowd
When your site gets a lot of traffic and links, more people will be aware of you and your products. Make your firm stand out and have a competitive edge against other consulting services and the real estate sector by offering virtual home tours to potential buyers. Your listings will have a greater "wow" impact-- not to mention more visitors engaged-- with the inclusion of this new technology in property tours and key features.
On top of that, your clients and home buyers will have more faith in you than they have in the competitors. Those around you may even compliment you on your brilliant suggestion and exciting ways in exploring more properties by having a tour anytime at their own convenience!
The future of Virtual Reality and Virtual tours
Virtual reality is rapidly approaching the point where it will be able to recreate sensory experiences like tasting and smelling food. When a prospective buyer smells freshly made cookies in the kitchen during a virtual reality tour of a house, this will unconsciously influence their impression of the space.
It will also be possible to experience the sensation of touch in virtual reality thanks to haptic technology (VR touch). The texture of the walls and furnishings will be palpable to the prospective buyer! In order to create virtual tours that are almost comparable to actual ones, VR professionals go to great lengths to ensure that the experience is as authentic as possible.
As a real estate agent who would like their business stand in the real estate industry, it's essential to explore virtual reality and the benefits of virtual tours for your listed properties as early as now.
Good thing that Lumina Homes provide this kind of experience and key features to their business partners to help them meet potential clients with a global reach. Through Lumina Homes virtual tours of its sample communities and home models, Lumina Bida Sellers, real estate agents, brokers, and even homebuyers themselves can easily check out our several properties with the key benefits that our 360-degree virtual tour technology offers.
Interested in being part of Lumina Homes? Visit our website now or the Lumina community nearest you and let us help you to make your customers engaged and save time in finding a new property.

Try our Home Loan Calculator
Loan Calculator
Try Lumina Homes' loan calculator and get an estimate computation for your preferred Lumina property and home model.