ALLTV - Your Newest Home for Fun and Entertainment is Here! 
26 September 2022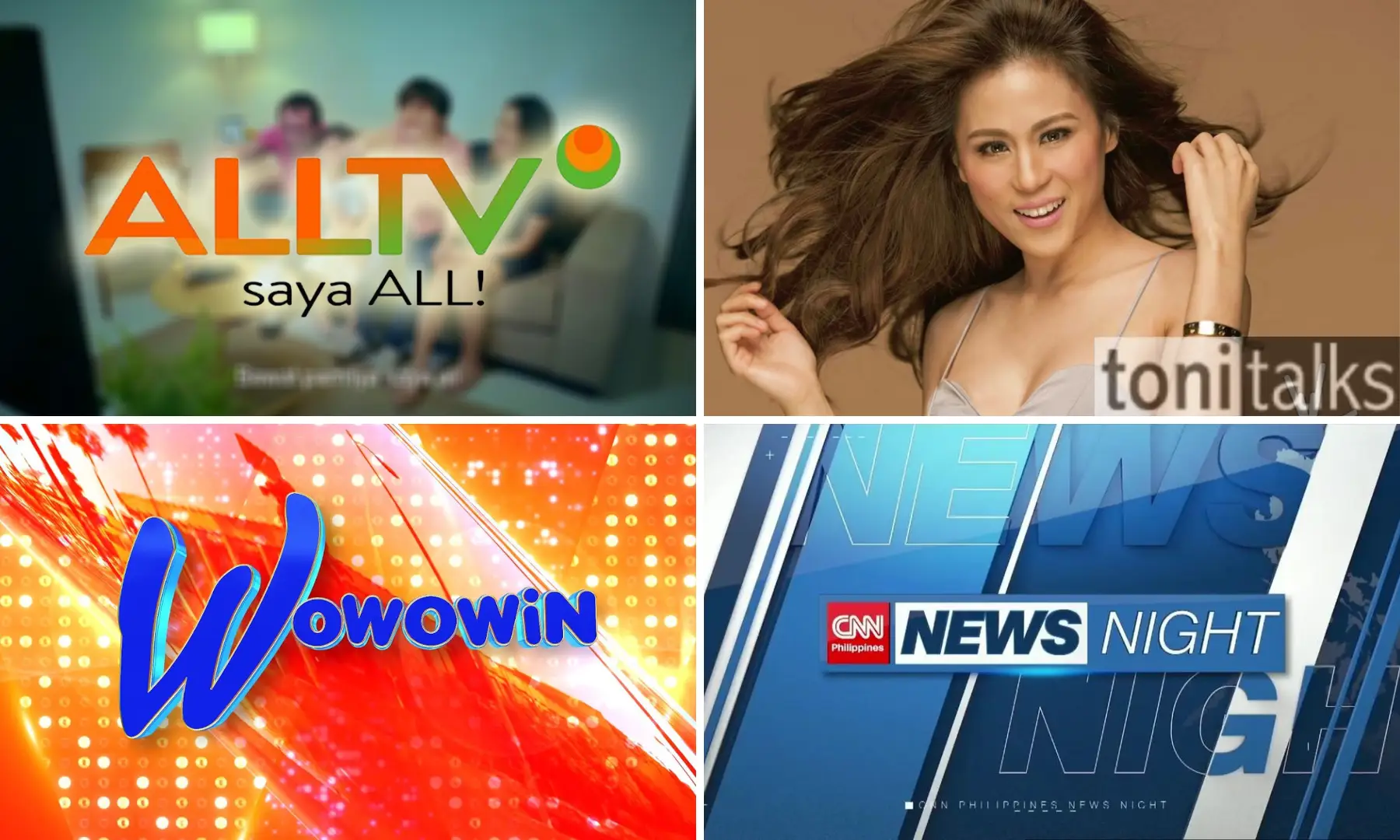 Brace yourselves with excitement as AllTV finally signs on.
ALLTV, a flagship channel of the Advanced Media Broadcasting System (AMBS), was launched on September 13, 2022. Your newest channel will give you full of fun and lots of surprises. Many celebrities with the hottest entertainment shows are set to join ALLTV to give you more reasons to stay tuned and laugh every day. What's more, ALLTV will be giving away two (2) affordable house and lot properties, and one is from Lumina Homes.
So, what are you waiting for? Just sit back, relax, and make sure you're only watching ALLTV.
About ALLTV Network
ALLTV is a new television broadcasting station owned by a renowned real estate business tycoon and former Senate President Manuel Villar. Its main broadcasting facilities and studios are located at Starmall, EDSA Shaw Boulevard, Mandaluyong City. But, its transmitter is situated at Barangay South Triangle, Sgt. Esguerra Avenue corner Mother Ignacia Street, Diliman, Quezon City.
Currently, ALLTV is in a soft launching stage and on a provisional authority, carrying the VHF Channel 2 for analog broadcast and Channel 16 for digital broadcast. ABS-CBN Corporation previously used these channels until its franchise expired in 2020.
ALLTV's official slogan is Saya ALL, which means everybody's happy.
How and where to watch ALLTV for free TV viewing?
ALLTV can be viewed nationwide as a subchannel of Broadcasting Enterprises and Associated Media (BEAM TV) on Channel 31. ALLTV is also available for various cable TV providers, such as Planet Cable Channel 2, Cignal TV Channel 35, Skycable Channel 35, and GSat Channel 32.
If you are using digital boxes or digibox, such as Affordabox, TVPlus, or Sulit TV, you can watch it on Channel 16. However, it is recommended to rescan your digibox or search for ALLTV, as it may change based on your location.
In primary areas like Metro Manila and nearby provinces, such as Bulacan, Cavite, Laguna, and Rizal, ALLTV is available for free TV viewing via Channel 2. For other cable TV providers, particularly in provinces, you can watch this new tv network at former ABS-CBN's channel slot, Channel 2.
Lastly, you can also watch ALLTV via Facebook and its Official Website.
History of Advanced Media Broadcasting System
In its early years, AMBS was founded in 1994 by Attorney Jose Luis "Bobet" Vera with the help of Jinji Buhain. It operated several radio stations, namely, K-lite (formerly DWKX and DWCS), Magic 89.9, Jam 88.3, RT 99.5, Wave 89.1, and Killerbee for provincial networks.
Later, the AMBS granted a 25-year legislative franchise extension in 2019 under Republic Act No. 11253. But, AMBS President Andrew Santiago, along with the Vera family, sold the company as it was also affected by the pandemic. It is now owned by Villar Group of Companies through Prime Asset Ventures, Inc., with the new AMBS President, Maribeth Tolentino.
AMBS has awarded provisional authority to operate by the National Telecommunications Commission on January 5, 2022. It began its test broadcast in June 2022 and made its soft launch in September 2022.
What ALLTV Network has to Offer?
With its successful launch, many celebrities have signed up for contracts at ALLTV. To name a few, Willie Revillame, Toni Gonzaga and Paul Soriano, Mariel Rodriguez-Padilla, Ciara Sotto, and Anthony "Tunying" Taberna.
Today, ALLTV airs some of the best entertainment shows. Airing starts at 12 noon beginning September 13 onwards. However, it will add more shows in the coming days since the TV station's studios are still being renovated for the grand opening launch, which will take place in 2023.
Right now, these are the current programs.
Wowowin
Previously aired on the GMA network from May 2015 to February 2022, this famous variety and game show now has a new home at ALLTV. Wowowin is hosted by Willie Revillame. He is popular among the masses because of big prize giveaways, such as a house and lot in the Philippines.
Wowowin first aired on September 13, 2022, and serves as the official platform for ALLTV's soft launching. Some celebrity guests are Toni Gonzaga, Ella Cruz, and Ciara Sotto. Wowowin starts the show from 7 PM to 8:30 PM, Monday to Saturday.
Toni Talks
Hosted by the ultimate multi-media star Toni Gonzaga, Toni Talks was originally shown via her YouTube Channel. It is a talk show showcasing the other side of some celebrities and famous personalities in the country through one-on-one interviews with the host. Toni Talks timeslot starts at 5 PM on weekdays.
On the other hand, Paul Soriano, Toni's husband, has ongoing projects and will be the hands-on director/producer/scriptwriter once the projects are finalized.
News Night
Simulcast from CNN Philippines, News Night is a nationwide news program hosted by Chief Correspondent Pia Hontiveros. It's a partnership between ALLTV and CNN Philippines, which broadcasts in Tagalog every 6 PM on weekdays.
Pinoy Drama Series
ALLTV also offers re-run Pinoy Drama Series such as Doble Kara and Ngayon at Kailanman. Doble Kara airs at 4:15 PM while Ngayon at Kailanman starts at 3:30 PM, all on weekdays.
Music Shows
Music shows like InstaJam and K-lite 103.5 can also be viewed on ALLTV. InstaJam starts at 2:30 PM, while K-lite 103.5 runs at 9:30 PM on weekdays.
Korean Dramas
ALLTV also acquired some of the best Korean dramas of today. One is the River Where the Moon Rises, with stars Kim So-Hyun, Na In-woo, and Lee Ji-hoon. This popular K-drama series is aired every Saturday from 8:30 PM to 9:30 PM. Other K-drama series set to premier are Lee Joon-gi's Again My Life and Ji Chang-Wook's If You Wish Upon Me.
Get a Chance to Own a House and Lot from Lumina Homes
ALLTV is getting more exciting as Lumina Homes will give away a house and lot for one lucky television viewer. Lumina Homes is one of the leading providers of affordable house and lot for sale properties with over 50 locations nationwide. Winning a housing package is also an excellent investment, so take this opportunity by watching ALLTV programs.
Start your daily habit now with ALLTV. Who knows, you can be the next Lumina Homes owner!

Try our Home Loan Calculator
Loan Calculator
Try Lumina Homes' loan calculator and get an estimate computation for your preferred Lumina property and home model.