New Real Estate Agent Checklist to Help Build your Personal Success
12 June 2022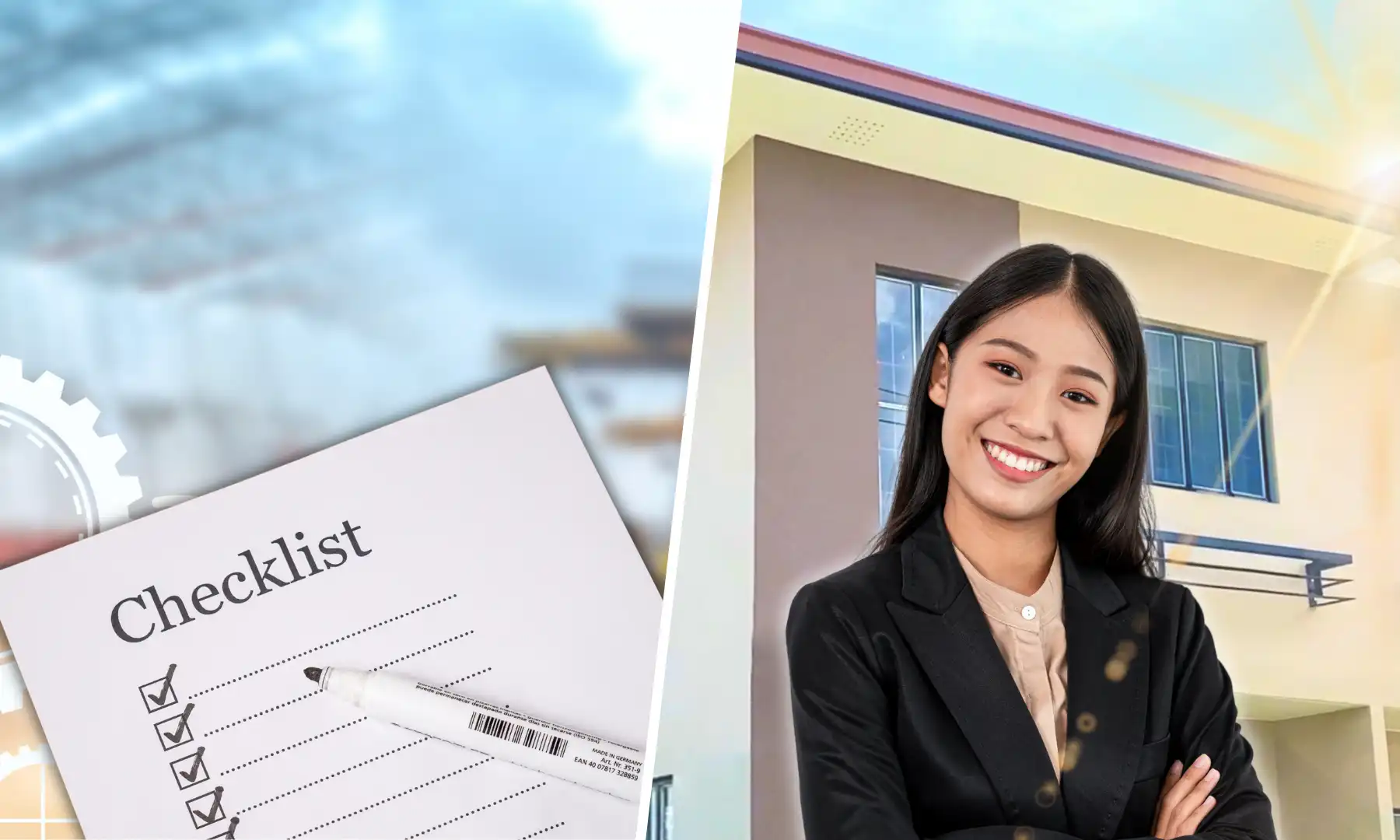 Building one's personal success in their career requires a lot of time and effort-- and it is basically the same if you are just starting out as a realtor. Even if you've completed your coursework, aced your exams, and earned your license, you still have work to do in terms of generating leads and securing customers.
You have a lot of work ahead of you as a rookie real estate agent. In order to get to the top of the local realtor pool, you must first concentrate on developing your brand, discovering ways to generate leads, and creating a business strategy for yourself.
As a realtor, you'll need to put in a lot of time, effort, and education to get your footing. If you're just starting off, you may find it difficult to figure out where to begin. It's essential to select what's most important and take tiny steps toward your objectives.
With a fresh real estate agent checklist in hand, you can get started on the road to success in the field of local real estate sales.
How to become a successful sales agent in a real estate business?
Get started to be part of a successful real estate professional in the Philippines by following this new real estate agent checklist:
1. Find ways to work with other real estate professionals.
The idea that real estate brokers are in direct competition with one another is a great fallacy for new real estate agents. As a matter of fact, working with them may open up a whole new world of options and possibilities for your career. Connecting and collaborating with other real estate professionals might help you achieve this goal. They'll provide you with guidance, contacts, and other resources. They may even be able to help you out in the future by referring you to others.
One of the finest strategies and real estate marketing plans to foster teamwork is to arrange open house meetings with your colleagues. Having an open house is a terrific way to meet potential buyers and figure out whether your home is the right match for each other. You may be able to get new clients and recommendations. Perfect for lead generation in your new real estate business.
2. Never stop learning about your niche and industry.
One of the most crucial items on your to-do list as a new real estate agent is to keep up on industry developments. To keep your real estate license, you must keep up with the latest developments in your field. You can stay on top of industry changes by attending conferences and training sessions. Even watching the news may help you stay up-to-date on the latest trends in the real estate market.
In addition, look for a real estate career mentor early on who can help you learn the ins and outs of your chosen field. You can benefit greatly from their real estate expertise and experience.
3. Set up a business strategy.
Creating a business plan is an essential part of your new real estate agent checklist. Keep in mind that being a real estate agent is like starting a new company. Your company strategy is essential for ensuring that everything runs properly.
Even if there are a plethora of sample business plans available online, the following are essential components of your new business:
Areas and types of real estate to cover
Budgets and other financial considerations
Marketing channels
Number of listings to maintain
Operational considerations such as devices, supplies, etc.
Primary and secondary target market
Time commitment and work location
4. Create a real estate marketing plan for your business.
Another key item on your new real estate agent checklist is promoting yourself and getting your name out there. Make sure you're also advertising the real, personal aspect of your brand. Doing these things will help you stand out from the rest of the pack and establish yourself as an authority in the business.
Here are some tips for promoting yourself as a real estate agent:
Aim to produce and share useful content for your social media accounts.
Improve your story's visibility online by creating an SEO-friendly website.
Use email marketing to keep in touch with potential clients.
Become a part of the community's local businesses.
Customer feedback should be sought and shared publicly.
Your social media platforms, like Facebook Business, should be tailored to the demographics of your intended audience.
5. Invest in real estate business tools.
There are a lot of things you have to do to get started as a real estate agent, and they may be time-consuming and unpleasant. Because of this, it is beneficial to use solutions and marketing tools that may assist automate parts of the procedures so that you can concentrate on attracting new customers and expanding your company.
6. Make sure to set up a business account.
In order to get your name out there as a new real estate agent, you need to make a profile on a real estate site. Your website and social media platforms need to be set up in a manner that help people understand who you are, what you do, and how they can benefit from your products and services. As a result, curating this in a respectable and professional manner is beneficial.
7. Make the most of your social circles, networks, and word-of-mouth marketing to spread the word about your business.
Word of mouth is a valuable source of knowledge for most people. To thrive in the business, you need to build and develop connections with individuals in your existing networks and in your local community.
In the early stages of your career as a new real estate agent, collecting reviews and testimonials should be on your to-do list. There are a variety of ways you might get these endorsements, including from coworkers, pleased customers, or those you know well. When you have them, put them on your website, social media, and other marketing materials.
8. Look for a brokerage firm that is perfect for you.
Many people select the cheapest brokerage or the one that gives the greatest commission split when they are searching for a brokerage.
However, there is much more to consider-- Investigate the company's track record and clients to make an informed decision; find out about the company's culture, employee turnover, work-life balance, and new employee training and development programs; check whether they'll give you with leads, pay for extra expenses, or provide more services.
All of these things will assist you in determining whether or not this is the appropriate choice for you.
If you're looking for a community provider or a business partner in the Philippines that you can be with for a long haul, then Lumina Homes is one of the top choices in the industry!
Becoming a business partner of Lumina Homes can give you a complete package of opportunities as a real estate agent including free real estate courses and an instant real estate coach. This is on top of the fact that the community is already well-known in the real estate industry not to mention one of the most trusted and recognized house and lot providers in the Philippines.
Become part of our Lumina Homes family and explore the perks of earning a decent income in your own time and pace. Join us now!

Try our Home Loan Calculator
Loan Calculator
Try Lumina Homes' loan calculator and get an estimate computation for your preferred Lumina property and home model.