Netflix Fave: The Amazing Lessons from "Extraordinary Attorney Woo" K-drama
19 August 2022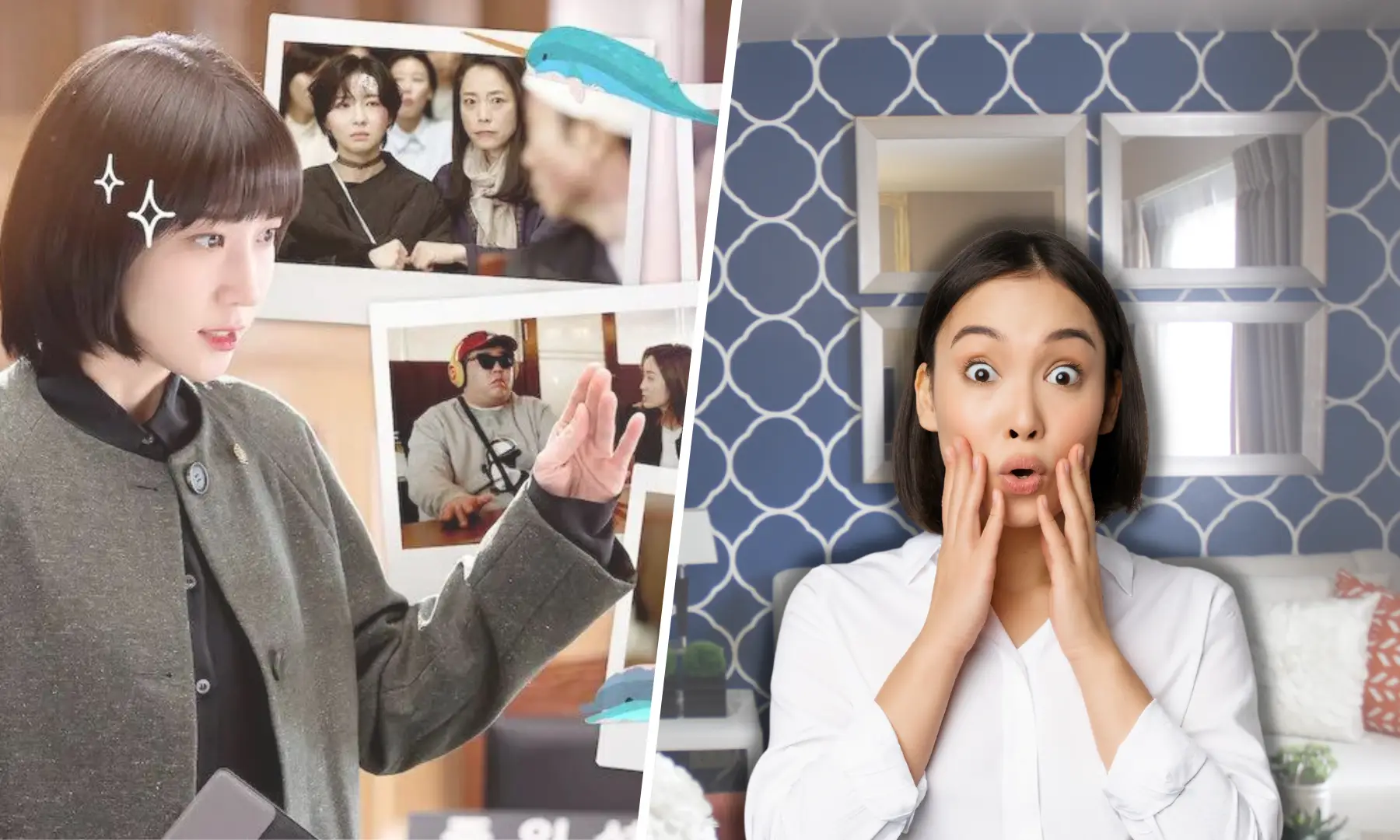 Netflix is a go-to streaming application that's home to thousands of must-watch films, series, documentation, and of course, K-Drama! In fact, there's a new comfort Korean drama that has topped not just the Netflix Philippines charts but the global trends this August 2022.
It's a Korean Netflix K-Drama series that features a lovable and cute main character that has captivated us with her innocence and brilliance. Aside from that, our favorite whale-loving character never fails to crack us up with her social awkwardness while bringing us to tears with every triumph and challenge she overcomes.
The Hanbada Law Firm and The Extraordinary Attorney Woo Young Woo
The Extraordinary Attorney Woo is a story of a brilliant attorney named Woo Young-woo (Park Eun-Bin) who's working as a lawyer in the Hanbada Law Firm. Her eidetic memory, impressive IQ, and creative thought process makes her a brilliant lawyer that takes on challenges both in the courtroom and as a newbie lawyer with autism spectrum disorder. Attorney Woo's character plays the first-ever attorney with autism in the Republic of Korea who adores gimbap and sperm whales.
Attorney Woo Young Woo joins the team of senior attorney Jung Myung-Seok (Kang Ki-Young) and works closely with Choi Soo-Yeon (Ha Yoon-Kyung), a classmate from college and the annoying character of Kwon Min-Woo (Joo Jong-Hyuk).
Of course, there's Kang Tae-Oh (Lee Jun-Ho), a cute and kind legal assistant that is also part of her team that quickly catches feelings towards our favorite Hanbada lawyer.
8 Life Lessons We've Learned from The Extraordinary Attorney Woo K-Drama Hit So Far
There are lots of reasons why Extraordinary Attorney Woo is such an easy-to-love series. But what's more important are the life lessons we can squeeze out as we watch Young Woo graduate from a prestigious law school and take on the challenges of life.
We listed 8 of the life lessons we've learned and you're very much welcome to post your opinion and feelings about them in the comment section.
1. Good Education is The Key to Doors of Opportunities
It's hard to imagine what life is waiting for Young Woo if she never got the chance to go to school or if her father wasn't able to support her education. Her condition was an added challenge but not a hindrance for Woo Gwang-Ho, her father to provide her with a quality education. And of course, Young Woo's brilliance was enough to seize the opportunity to graduate from law school. That being said, good education really is the key to opening doors of opportunities.
2. A Parent Will Do Everything and Anything to Protect Their Child
Woo Gwang-Ho's (Jeon Bae-Soo) bravery to raise a child alone was already heart-warming. But he was able to raise Young Woo as best as he can with love and support. He constantly worries about her as she journey on her own and it's something that parents have to face eventually. Attorney Woo's character was very lucky to have a father like Gwang Ho that wants to keep her safe from the harsh truths and cruel world.
3. Having True Friends Will Help You Get Through Tough Times
You don't need a big circle of friends to consider yourself happy. All you need are the true friends around you and it's enough to help you get by. While it is uncommon for a person with autism to have lots of friends, Young Woo was able to get comfortable with a few trusty people in her circle and step out of her safe zone to deal with clients.
She has a few lawyers in her circle, a legal assistant/boyfriend, a cool dad, a Japanese restaurant owner, and an awesome childhood friend. I would love to have that too and honestly, they're the best kind of people for Young Woo!
4. Everyone Faces Their Own Battles We Know Nothing About
We are in a generation where diversity is cultured and kindness should be a bare minimum. Regardless of your own problems, you shouldn't take it out on other people because they might have battles on their own too! As Attorney Woo handles different cases, you'll be surprised by genuine stories that travel deep down each situation. So, be kind and just be good citizens.
5. Take Risks and Go Out of Your Comfort Zone
Attorney Young Woo's condition may be an excuse but in her line of profession, taking risks and going beyond your comfort zone is crucial. People with Asperger's Syndrome tend to have difficulty in understanding or recognizing conventional social rules. Hence, they come out awkward or clumsy during meetings and communications. Also, just like Attorney Woo's obsession with whales and following routines, people with the same condition are more strict with their routines and obsessions to soothe themselves. But since her profession is challenging and delicate, she has to rise above her fears, move of out of her comfort bubble, and help her clients with cases.
6. Not Everyone Will Celebrate Your Success
You can't please everyone around you and they may not celebrate your successes and that's alright. Again, your true circle of people is what matters the most, and as long as you're doing the right thing, you deserve recognition for your hard work. Listen to the applauds of the people that you love and are happy to see you move forward.
7. Our Differently Abled Friends Deserve Equal Opportunities
Another thing that we realized from "Extraordinary Attorney Woo" K-drama is to help our differently-abled friends to get equal opportunities to work on their careers, experience love, and live without prejudice. Just like any of us, people with autism and other disabilities deserve equal opportunities, love, and respect.
8. All You Need is Love from The Right People
There are a few people in Attorney Woo's life when she grew up. And now that she's working as a brilliant lawyer in one of the top law firms in South Korea, a few people were added to her circle and the love and support she gets from them is more than enough. Seeking to have lots of people by your side doesn't guarantee a genuine relationship. As long as you feel loved and recognized, the love from the right people will help you get through tough times.
Why We Love Attorney Young Woo
Attorney Woo's way of communicating is seen as odd and awkward and the strong emotional intelligence that she possesses remains unrecognized because she's differently abled. In each episode of Extraordinary Attorney Woo, she represents a case that either teaches her something new or forces her out of her comfort zone to help her clients. She reaches a momentum where her brilliant mind comes up with mind-blowing solutions or hard-to-notice details that turns out being the key to the cases. And yes, with the help of her whale friend. Cute!
While this Korean Netflix show tries to break down the common misapprehensions of people with autism lacking social skills and emotional intelligence, it gives us a different view of how these amazing people respond in a positive light. It raises awareness to be kind and creates a welcoming world where prejudices are not encouraged. In fact, this is one of the top-rated K-Dramas that has touched the hearts of many viewers. Positive K-Drama reviews and more comments are filing in as Netflix releases new episodes every Wednesday and Thursday.
The life lessons we can get from Extraordinary Attorney Woo are truly heartwarming and it gives us the chance to become better human beings and treat each other with respect and kindness.
By now, the last episode of Extraordinary Attorney Woo K-drama probably had aired but no need to be sad. There's an upcoming Extraordinary Attorney Woo webtoon series and a second season has already been approved!
Lumina Homes: Get Easy Access to Educational Institutions
Are you looking for an affordable house and lot property near major educational institutions? Lumina Homes, a credible residential developer in the Philippines, targets locations with excellent proximity to schools and universities that are crucial in raising a family. Settling down in one of our housing projects strategically located across over 50 key locations will give you the assurance of getting a quality education for you or for your children.
Hence, if you are looking for an affordable house and lot for sale, we have the right properties for you and your family. Find properties like our practical and well-designed townhouses, duplexes, and single firewall units available in flexible payment terms.
If you have queries or wish to learn more information about our other top locations, new developments, and the latest offer for discounts, kindly contact our accredited authorized sellers and reserve your unit today!

Try our Home Loan Calculator
Loan Calculator
Try Lumina Homes' loan calculator and get an estimate computation for your preferred Lumina property and home model.