March is Rabies Awareness Month
1 March 2022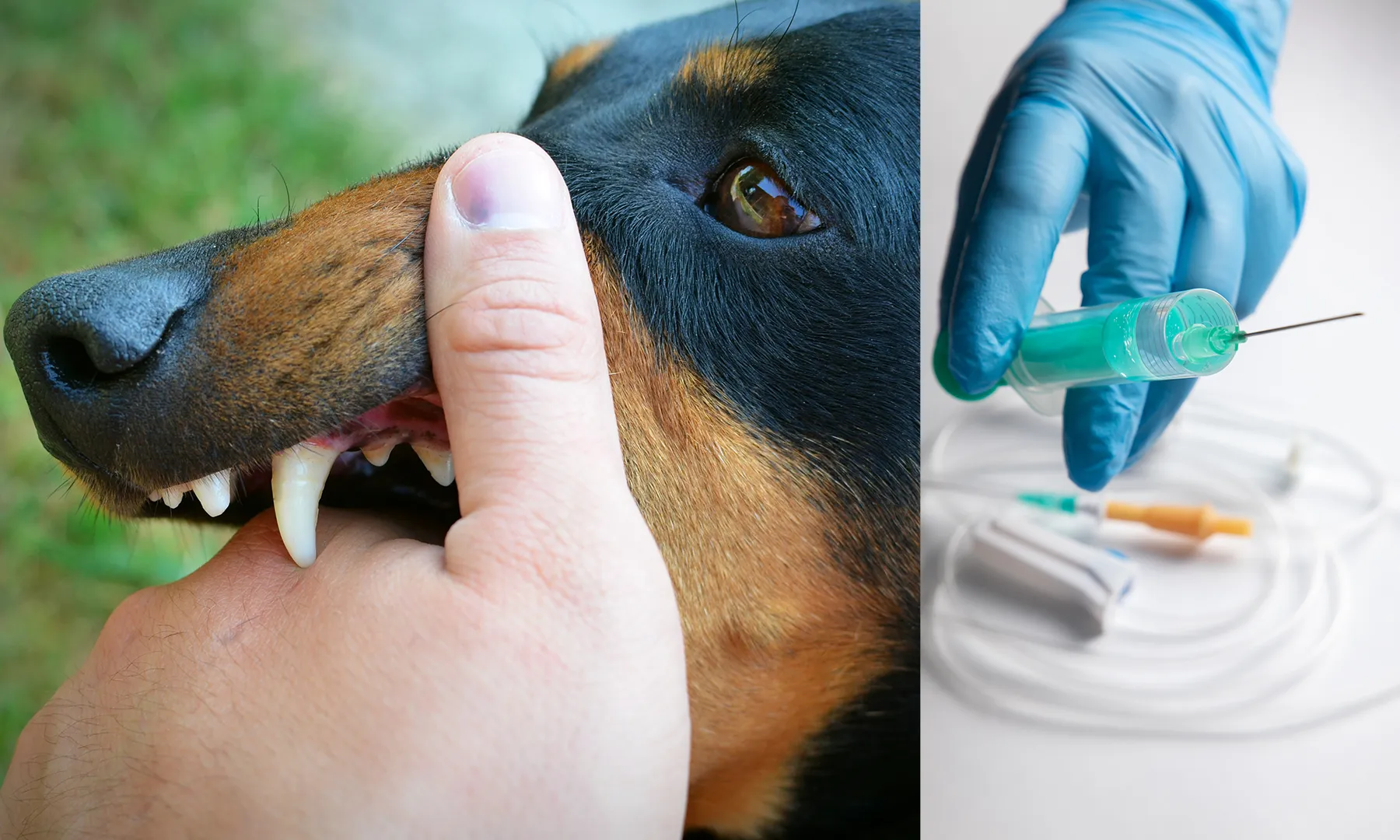 Having fur babies at home has been progressively becoming a trend for the past few years, and we have to admit that our adorable fur babies are absolutely hard to resist. Saying this, we need to be responsible pet owners in keeping our fur babies at home.
Dogs are always considered man's closest friend, yet when they pose a danger to our existence, they may be our most horrible enemy. It has been found that to be infected with rabies by a canine bite is a death sentence. But sadly, many individuals are unaware of the dangers of this lethal condition.
This is the reason why the Philippine government established a campaign program in partnership with various institutions and non-government organizations all over the country, such as dog vaccination by the Philippine Veterinary Medical Association.
National Rabies Prevention and Control Program
When an animal with rabies infection, such as a dog or a cat, bites or scratches people, these animal bite victims can also get rabies. A victim's new skin sores may be infected by direct contact with infectious material, such as saliva. Rabies may be acquired by inhaling virus-containing spray or the transplantation of organs, although this is very unusual. Hence, the creation of the Rabies Awareness Month event.
The National Rabies Prevention and Control Committee or NRPCC's Rabies Awareness Month aims to combat this lack of understanding about responsible pet ownership by raising awareness of the illness and the significance of vaccination for dogs against rabies every year. This is then made possible with the signed Executive Order No. 84 Series of 1999 declaring March as the Rabies Awareness Month, rationalizing control measures for prevention and eradication, and appropriating funds to support the effort, which takes place every year in the third week of March.
Infected animal as a threat to human's life
Even though it may be prevented, rabies is regarded as a neglected illness, which is 100% lethal and, as we've mentioned, 100% avoidable. In terms of mortality and morbidity, it is not a major issue in the Philippines, but it kills 200-300 Filipinos each year, while being a minor mortality cause makes it an important one for the country's public health.
Because of this, the government implements different policies and laws related to comprehensive rabies prevention, like the Anti Rabies Act. It is also in line with the Philippines government's objective to eliminate human rabies in 2020 as a public health problem with absences of indigenous cases for humans and animals, declaring the country in 2020 as rabies-free.
Celebrate Rabies Awareness Month
There are also several programs that are being promoted and done during Rabies Awareness Month. These include:
Post Exposure Prophylaxis

Pre- Exposure Prophylaxis (PrEP)

Health Education and advocacy campaign

Training/Capability Building

Training on National Rabies Information System (NaRIS)

Establishment of ABTCs by Inter-Local Health Zone

DOH-DA joint evaluation and declaration of Rabies-free areas/provinces
In order to achieve the aim of the National Rabies Prevention and Control Program, several organizations agencies are participating, including:
Animal Welfare Coalition (AWC)

Department of Agriculture (DA)

Department of Education (DepEd)

Department of Environment and Natural Resources (DENR)

Department of Interior and Local Government (DILG)

World Health Organization (WHO)
Apart from this, there are also several activities, strategies, and action points that the national government and the local chief executives are doing for this Rabies Awareness Month.
The provision of post-exposure prophylaxis for all rabies exposures/animal bite victims is provided by RA 9482.

PhilHealth's approval of ABTC/ABC as quality PEP suppliers

Prophylaxis for high-risk persons and school children in high-incidence areas that are provided by RA 1984 or the Government Procurement Policy Board.
The consolidated effort by the IEC to:
Responsible Pet Ownership (RPO)

RA 9482 is also known as "The Anti Rabies Act of 2007," and municipal rabies control regulations have been passed and are being strictly enforced.

Animal bites should be treated promptly and correctly.

As part of an effort to promote dog vaccinations, population management, and control of roaming stray animals in conjunction with DA-BAI.
There are also advocacy campaigns related to this event. The year-round effort to raise public awareness of rabies is emphasized twice a year: in March, which is the National Rabies Awareness Month, and on September 28, which is World Rabies Day. There are three target audiences for this campaign, namely:
Pet owners- to have their dog/s registered and vaccinated.
Animal bite victims- should immediately wash their bites in warm soapy water for at least 10 minutes and seek medical attention from trained health care providers rather than traditional healers for appropriate Post Exposure Prophylaxis (PEP) if necessary.
Legislators, local chief executives, non-governmental organizations (NGO), and other stakeholders- to support a comprehensive rabies prevention and control program and help put the plan into action.
As a condition for receiving both ABTC certification as providers of quality PEP treatments and PHIC accreditation, ABTCs must offer medical doctors and registered nurses training on guidelines for the care of animal bite victims as long as they meet the following requirements:
Only government and privately run bite clinics are eligible for this training session.

Attendance at the training session is not open to doctors who are not ABTC members.
This year, many commercial establishments and LGUs have already started their own event for Rabies Awareness Month. One of them is Tiendesitas in Ortigas, which has joined forces with the Veterinary Services and City Health Departments, as well as the Department of Agriculture-Bureau of Animal Industry (DA-BAI) as part of the city of Pasig's ongoing campaign to raise awareness about rabies.
A free anti-rabies vaccination clinic was organized on March 1 at Tiendesitas Food Village Level 2, where 500 dogs and cats were given free consultations and deworming for the duration of the event. Exciting exhibits, seminars, and film screenings were all part of the festivities. Aside from pre-registration on their Facebook page, the Veterinary Services Department of Pasig City performed spaying and castration on dogs.
Our fur babies bring incomparable joy into our lives and help us to de-stress with the pressures of life and our workload. That's why it's essential to keep them safe, as well as our family, by having them inoculated with anti-rabies vaccine and preventing infectious diseases from entering our home and affecting our family.
Lumina Homes supports this kind of initiative from the government as it holds its commitment to deliver a safe and sound community to everyone. And, to keep yourself updated about the affordable house and lot for sale, project locations, different events, programs, and promos that Lumina Homes is offering, you can follow Lumina's official Facebook and Instagram account @luminahomesofficial.

Try our Home Loan Calculator
Loan Calculator
Try Lumina Homes' loan calculator and get an estimate computation for your preferred Lumina property and home model.