Have Fun in These Kid-friendly Places in Subic
26 April 2022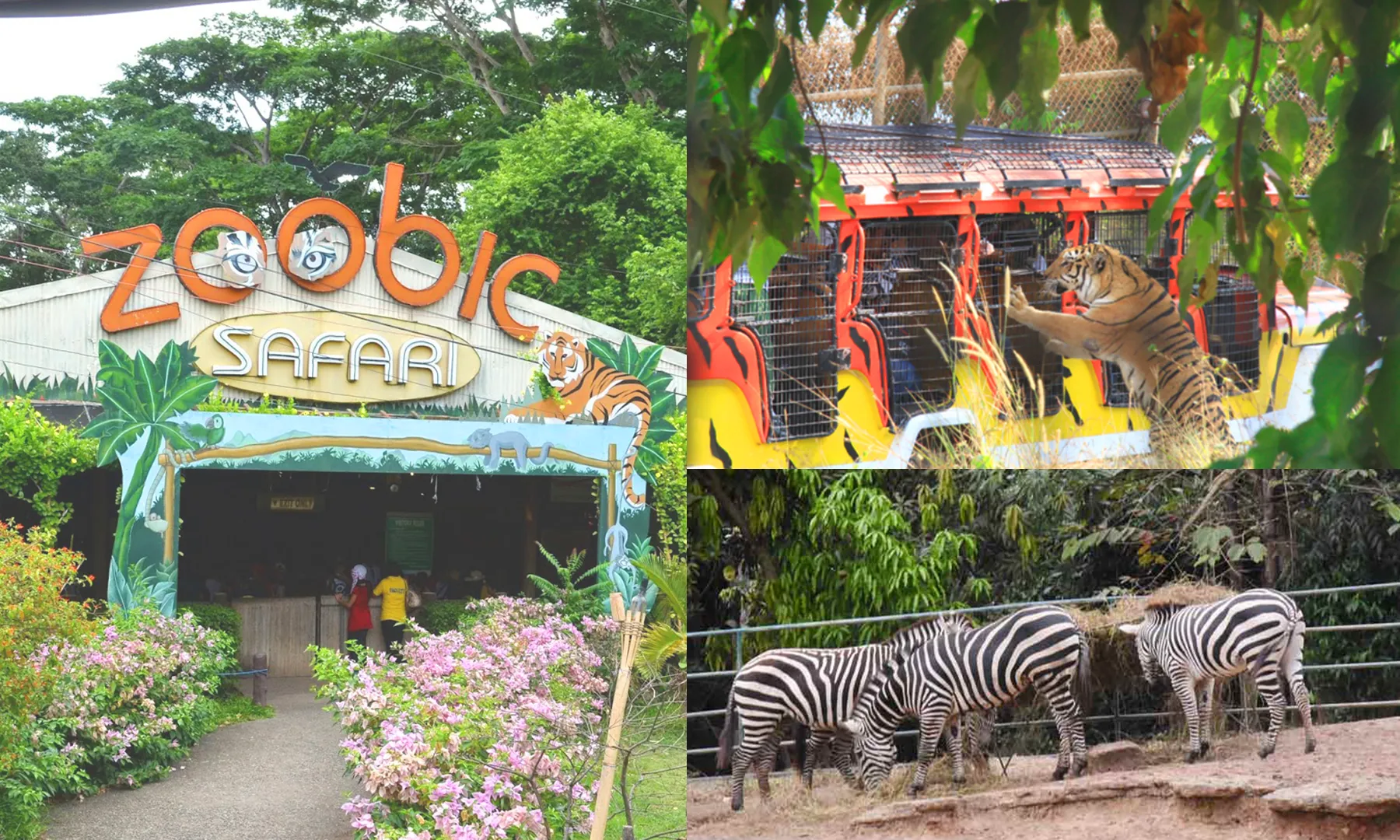 As the locals like to put it, the Municipality of Subic is more of a weekend getaway for families. If you're searching for a place to stay, the town also features some of the top Airbnbs aside from duty free shops in the country.
Subic Bay, which is located on the west coast of the island of Luzon, is noted for its deep and sheltered waters, as well as its collection of shipwrecks that date back to the Spanish American War, in 1898.
Subic Bay at the present time is an industrial and commercial region known as the Subic Bay Freeport Zone, under the jurisdiction of the Subic Bay Metropolitan Authority. It was also once a significant US Navy base known as the US Naval Base Subic Bay.
Subic and Clark both provide open-air places and recreational activities that are ideal for your whole family. Tourists, both local and foreign, can now enjoy the various attractions and theme parks Subic has to offer, as long as guests will follow the proper health and safety protocol from the government.
If you're looking for a fun place to take the kids on a vacation, then this vibrant area is worth exploring for! The following is a list of things to see and do in the Philippines' Subic Bay Freeport Zone:
Zoobic Safari at Subic Bay Freeport Zone
Looking for a place to begin your journey in Subic? Zoobic Safari is a 49.4-acre (about 20-hectare) park with a diverse collection of animals, as well as a variety of terrains and landscapes to explore. It's best to plan to spend at least half a day in the park, as it offers several attractions. The entrance fee for the attraction starts at around Php 723. To witness semi-domesticated, wild, and exotic animals in their natural environment, tourists may take a mini-hike in Zoobic Park's two-hectare (4.9-acre) forested area.
Petting Bearcats and Camels are also available, making them ideal for little children. Ostriches and wild boars have a haven in the Savannah, which serves as a refuge for the animals. One of the attractions of the Serpentarium is a collection of snakes and lizard species housed in an ammo bunker that was formerly used to store weapons. While visiting Zoobic Safari, visitors may enjoy feeding tigers from an enclosed, caged vehicle.
You can visit Zoobic Safari at Subic Bay Freeport Zone Group 1, Ilanin Forest, Subic Freeport Zone.
Ocean Adventure
Ocean Adventure theme park in Subic Bay is a must-see if you plan on visiting Subic. See and have up close encounters by swimming with sea animals such as dolphins and sea lions in their own programs such as the Wild World Show, Sea Lion Marine Patrol Show, and Sentinels of the Sea. Visitors at Ocean Adventure Subic Bay may choose from a variety of options. With the Scottie, Leila, and Desmo Packages, guests may save money while still getting access to a wide range of services and activities. You can also visit their Facebook Page for more info. The price starts at Php 568.
You can visit Ocean Adventure at Ocean Adventure Approach Rd, Ilanin Forest West, Subic Bay Freeport Zone, 2222.
Adventure Beach Waterpark
In search of a low-cost option to have a great time in Subic? Adventure Beach Waterpark is a sure bet for a good time for your whole family.
This water park is located in Subic Bay and provides a variety of water slides, pools, and other activities to cool off. Taking a raft ride down a set of man-made rapids is very exciting. Pools and slides for all ages are on hand, and the lifeguards on duty are concerned about your safety. There is also a beach just across the street from the park, so you can always go for a walk and explore before returning.
You can visit Adventure Beach Waterpark at Camayan Wharf, West Ilanin Forest Area Subic Bay Freeport Zone, Philippines 2222.
Funtastic Park
Funtastic Park is a 'fun-tastic' location for children and adults alike. One of the most delightful and informative theme parks in the country, Fun Park has unique and entertaining activities including a Mirror Maze, 3D Enchanted Forest, Science Zone, optical illusion wall, Kids Learning Nook, and much more! With all their fun activities, the theme park really commits to its motto 'where feel-good moments are made.'
There's also a nice picnic space, a gift store, and a café here. Attractions are both entertaining and educational. Most importantly, Funtastic Park is a terrific place for your kids to burn off some of their boundless energy!
You can visit Funtastic Park at Corregidor Rd, Ilanin Forest East, Subic Bay Freeport Zone, Bataan, Philippines.
Dinosaurs Island
Dinosaurs Island is a definite bet if you have a dinosaur-obsessed child in the house. As they go around the theme park, your kids will be mesmerized by the life-size animatronic dinosaurs, bones, and eggs. Digging for 'dinosaur bones' is another fun way for children to learn about archeology. If your youngsters are ready for a challenge, the theme park also features a child zip line! Along with Dinoland, there's a whole section called Insectlandia devoted to numerous sorts of insects and bugs.
You can visit Dinosaurs Island at Clark Picnic Grounds, Gil Puyat Ave, Clark Freeport, Mabalacat, 2023 Pampanga.
Tree Top Adventure Subic
Tree Top Adventure Subic will take you on an unforgettable outdoor activities journey through the natural splendor of Subic. The rainforest is full of elaborate routes that enable you to fully immerse yourself in the natural world. What's the clincher here? To go around, you'll have to stroll on study platforms and rope bridges placed between the branches of enormous trees.
Ziplining, rappelling, and canopy-riding in custom-made chairs are just some of the activities available to thrill-seekers. However, there is no need to be worried since all safety equipment is given and the guides always make sure to emphasize safety. This is a must-try in Subic if you want to have an extraordinary time.
You can visit Tree Top Adventure Subic at JEST camp area, Upper Mau Cubi, Aparri Rd, Subic Bay Freeport Zone, 2222.
Pamulaklakin Forest Trail
Looking for something else to do in Subic Bay? In order to really appreciate nature, you must visit the Pamulaklakin Forest Trail!
Pamulaklakin, which means "vine" in the Amabala language, is situated in the center of Subic and provides a variety of thrilling tourist activities. An eco-tour and an overnight trip to the rainforest are all included in this package.
In addition to the tours, the facility has a picnic space and picnic area, which is ideal for group activities, picture shoots, and even team building. In this culturally rich paradise, tourists are able to experience how the indigenous people of Subic live and thrive in the jungle.
You can visit the Pamulaklakin Forest Trail at Pamulaklakin Trail, Subic Bay Freeport Zone, 2222 Zambales, Philippines.
Magaul Bird Park
There are a number of bird exhibitions, such as Winged Wonders and Survival Demo, at the Magaul Bird Park in Subic that include a variety of birds, such as hornbills and parrots. Other attractions include life-size Angry Birds, the Goliath Swing, the Aerial Adventure Walk with Kiddie Rappelling and Tree Camping, and the Peregrine Plunge.
You can visit the Magaul Bird Park at Ilanin Forest East, Subic Bay Freeport Zone, Bataan, Philippines.
JEST Camp Jungle Survival Training
Survival training isn't only for military personnel but civilians may benefit from it, too. JEST Camp is a great place to learn new skills while having fun. The most well-known and most difficult survival school in the Philippines is JEST, which stands for Jungle Environment Survival Training. Among the many activities offered by JEST Camp are classes like Camp Craft, survival training, and a trip to Boton Falls. The camp's teachers are among the best in the business.
Wild Child, a survival program for youngsters, campfires, a Hunter-Gatherer course, Tribe Team Building, and an extreme Survival Bootcamp are all available. As a team-building event and a group activity, JEST Camp is definitely a hit.
You can visit JEST Camp Jungle Survival Training at Upper Mau, Cubi-Triboa, Subic Bay Freeport Zone, Zambales, Olongapo, 2200 Zambales, Philippines.
Want to explore more of the different tourist attractions for kids in Subic but a one-day trip is not enough? You can delve into them more if you have a vacation home or even a brand new house and lot in Subic.
Good thing that the area doesn't only have great places for kids to visit but also a child-friendly community to raise your family.
Lumina Subic, located in Brgy. Pamatawan, Subic, Zambales, is one of the communities made by Lumina Homes, one of the top-leading housing segments in the Philippines.
Lumina Subic is quite accessible as the community has proximity to major infrastructures and developments such as schools and the Build Build Build projects from DPWH. Easily access the different educational institutions for your kids via Subic–Clark–Tarlac Expressway (SCTEX) and Subic Freeport Expressway (SFEX).
To know more about the different house and lot packages that Lumina Subic offers, you can visit our official website or follow our social media accounts.

Try our Home Loan Calculator
Loan Calculator
Try Lumina Homes' loan calculator and get an estimate computation for your preferred Lumina property and home model.