8 Proven Ways to Improve Air Quality at Home
17 December 2022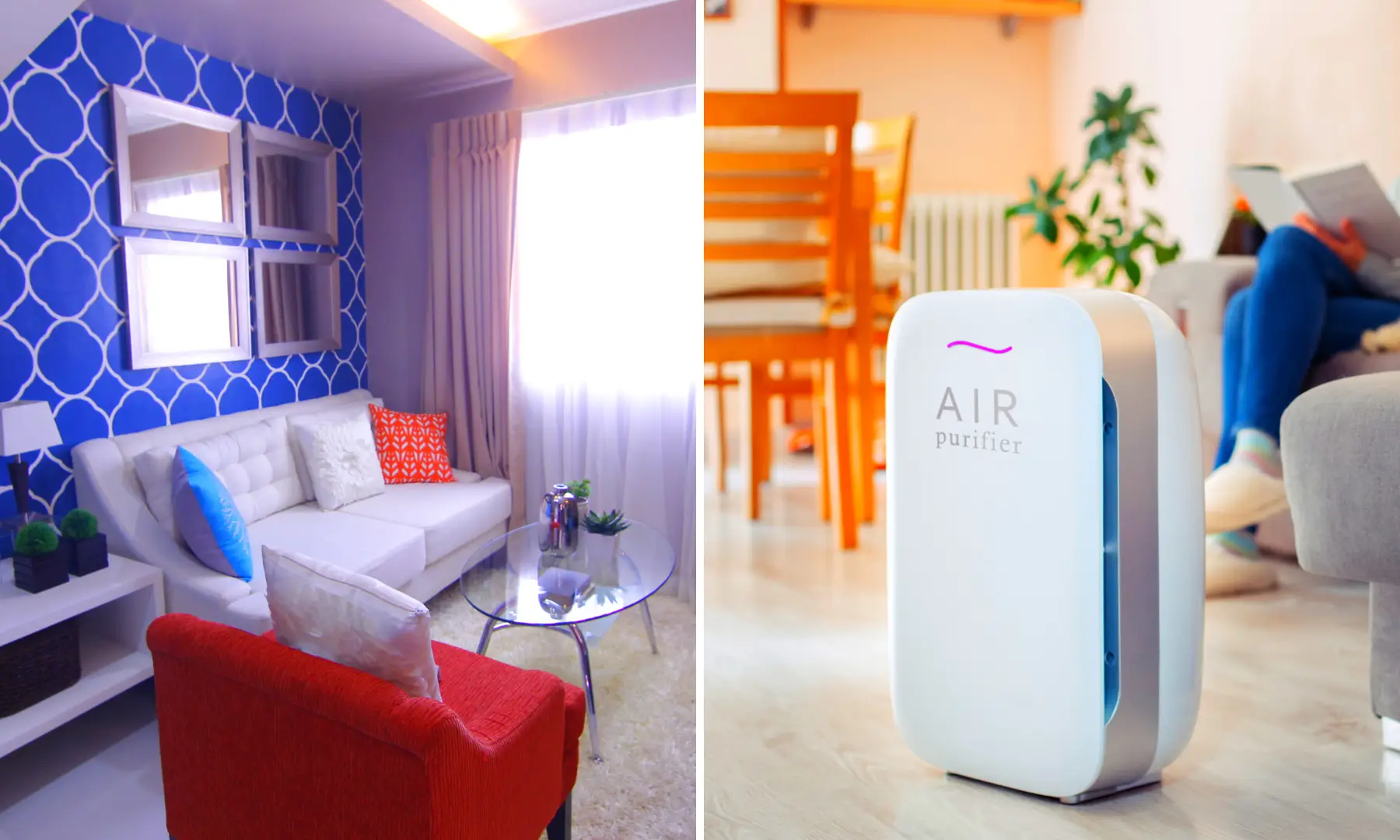 Even though there are now much fewer restrictions surrounding COVID-19 protocols, public health experts still advise the public to not underestimate the coronavirus and still practice caution. The latest news on COVID-19 reveals that there are still people dying every single day as a result of contracting the communicable disease.
With this in mind, the conscious use of face masks is still encouraged, albeit no longer mandated. Medical professionals also say that transmission risks are higher indoors, citing the dangers of poor indoor air quality as a culprit. In this article, Lumina Homes commit to providing proven tips to improve indoor air quality and home ventilation for homeowners.
8 Ways to Improving Indoor Air Quality
Even without the coronavirus disease taken into account, improving indoor air quality is a must to prevent any respiratory-related illnesses from befalling the family. There are simple yet tremendously helpful ways to develop a mechanism that will keep your family safe and healthy. Check the following ways to avoid indoor air pollution for your protection.
1. Open your windows
This is the cheapest way to improve indoor ventilation for your house. Letting clean outdoor air come inside reduces the risks of poor air quality being trapped inside the house and consequently endangering you and your family members' health. Besides windows, it also wouldn't hurt to open your doors from time to time.
2. Invest in air filters
Air filters implemented inside the house will greatly help in filtering dust, dirt, pollen, and bacteria that are harmful to the family's collective health. Air filters are doubtless effective in air quality improvement for your house. To not undermine its benefits, make sure to replace your air cleaner device every month, especially if you have family members prone to allergies.
3. Use an air purifier
Air filter devices filter dust particles circulating in the air, while an air purifier sanitizes it. Air purifiers help remove indoor air pollutants that cause airborne viruses inside your home. If your budget allows it, maximize the use of an air purifier by choosing a model that features an LED display of a particular color indicating clean air and vice versa. Also, make sure that the air purifier you purchase releases negative ions for the neutralization of bacteria that may linger indoors.
4. Clean regularly
Going outside for work, school, or heading to the grocery store is a routine that just about anyone does in their day-to-day lives. This results in inadvertently taking in bags of dust accumulated from spending some time outdoors, which will necessitate vacuuming especially in certain areas of the house with the most foot traffic.
When cleaning using your hoover, it is important to also focus on areas that are not immediately noticeable or reachable, such as underneath every piece of furniture, bed, table, sofa, and other surface areas that also need to be included in your regular cleaning session.
5. Choose non-toxic cleaning products
Not all cleaning materials and products actually help in keeping your house clean. Sometimes, they can be contributory to matters involving home hygiene or the overall lack of it. When doing a cleaning session, it is wise to make use of safe and non-toxic cleaning products. The following are toxic cleaning products to avoid or use only minimally:
bleach
air fresheners
glass cleaners
cleaning sprays
Nontoxic cleaning agents don't or at least significantly contain less chlorine, ammonia, and bleach. A natural cleaning agent is a white vinegar, the most commonly used organic method of cleaning surfaces. Hydrogen peroxide is another excellent alternative, which contains antibacterial properties that help clean, deodorize, and disinfect certain areas of the house.
6. Make your house smoke-free
If you're a smoker, this might just be your motivation to stop the addictive habit, aside from personal health problems that could cause you. Smoking is especially harmful more to the recipients (family members) rather than the source (you). So to keep your family safe from the harmful chemicals of smoke, consider making your house a smoke-free zone.
If you find it extremely difficult to quit smoking altogether, consider doing it gradually instead of all at once. After all, quitting a vice does not happen overnight. Also, only do your vice in designated smoking areas as there are laws and corresponding penalties that prohibit smoking in public.
Aside from tobacco cigarette smoking, other smoke-producing products such as candles, and activities such as burning leaves, are also bad for the health as they emit carbon monoxide which, when inhaled, deprives vital organs in the body of oxygen, causing long-term and potentially life-threatening illnesses.
7. Bathe your furry babies
If you are a responsible pet parent and you play with and feed your fur babies inside the house, bathing them is one way to not just keep your pets clean but also to prevent bacteria-causing germs that your pets may transmit indoors if they are not clean and bathed. Pet hair can also pile up in your carpets and rugs, so make sure to have these thoroughly cleaned. If you find cleaning your thick and heavy carpets a little too laborious, don't hesitate to seek professional service to do the deed on your behalf.
8. Place indoor plants
It turns out being a plantito or plantita is not just a bandwagon that working individuals hop onto to join the trend. Having house plants could legitimately help in indoor air cleansing. While evidence and studies are scarce to prove the placement of plants indoors as incontestably helpful for overall air quality, there exist research reviews that support claims of indoor plants being effective versus indoor air pollutants.
Clean Air, Refreshing Atmosphere: Take Residence in Lumina Homes
Most aspiring homeowners look for a location that is rich with amenities and perks that make it doubly appealing to take permanent residency. Lumina Homes offers just what these prospective homeowners actively search for in homes: closeness to a wide array of commercial establishments, schools, churches, grocery stores, LGU offices, and other perks necessary to ease the daily stresses of living.
What is more, Lumina Homes communities around the country are strategically located with much lesser outdoor air pollution and therefore cleaner, fresh air to breathe. Lumina Homes communities are also generally flood-free and resilient in times of calamities. This ensures safety and peace of mind among present and future Lumina homeowners.
If an affordable house and lot for sale in a refreshing atmosphere is what you're looking for, Lumina Homes ensures a satisfying homeownership experience for you. Seal your investment in an affordable house and lot today and become a Lumina homeowner in any house and lot in the Philippines.

Try our Home Loan Calculator
Loan Calculator
Try Lumina Homes' loan calculator and get an estimate computation for your preferred Lumina property and home model.